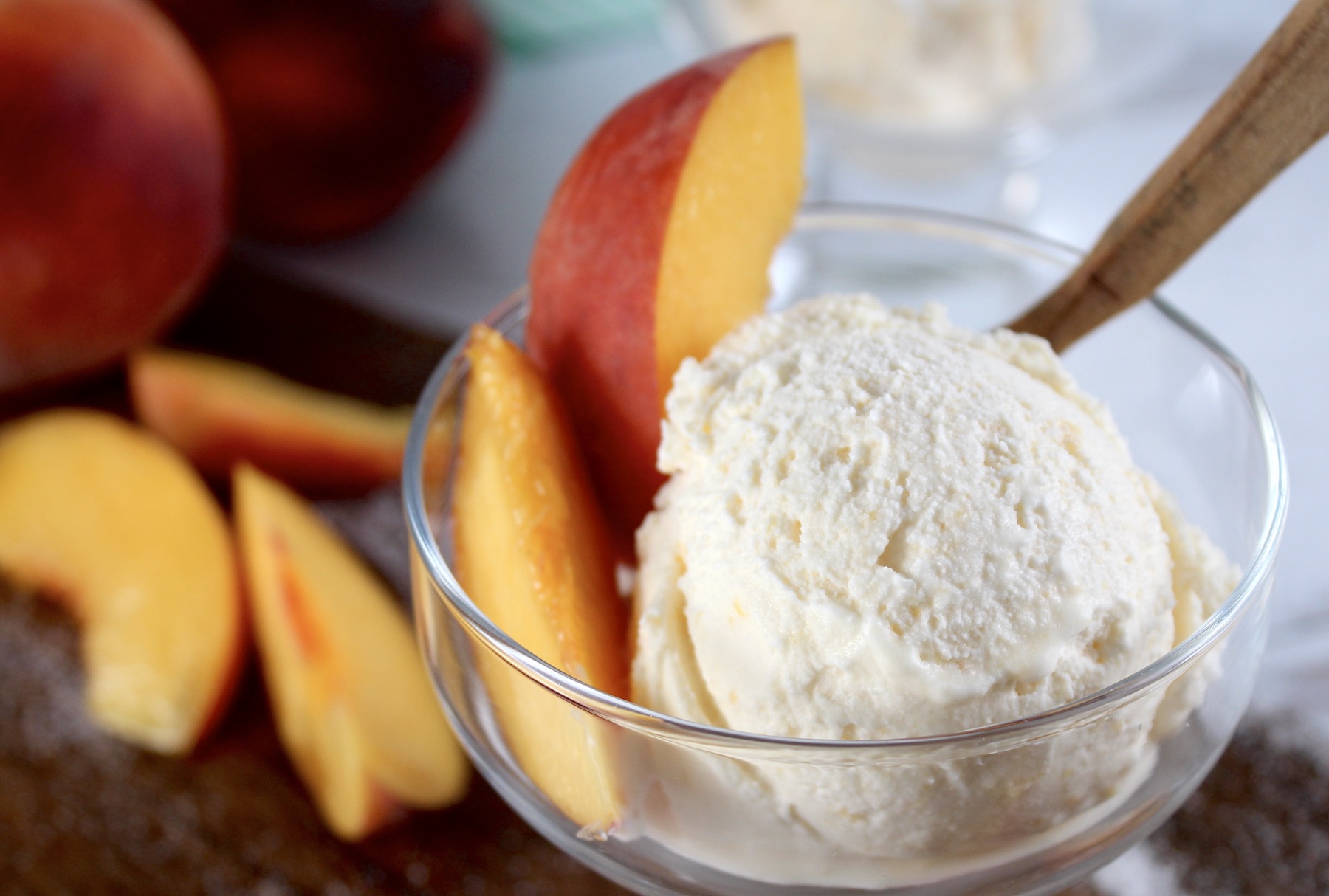 Summer offers so many delicious treats – grilled hot dogs (I like 'em charred), piled-high burgers (with a tomato slab, of course), buttered corn, cold watermelon and, of course, stone fruits — I especially look forward to these (namely, peaches, plums, nectarines and cherries) because they're in peak season, bursting with flavor.  I'm sure at least once in your life you've grabbed a fresh peach and, after biting into it, realized it was so juicy you had to eat it over the kitchen sink because the juice was running down your arm!  Yup – that's what I'm talking about.  Delicious.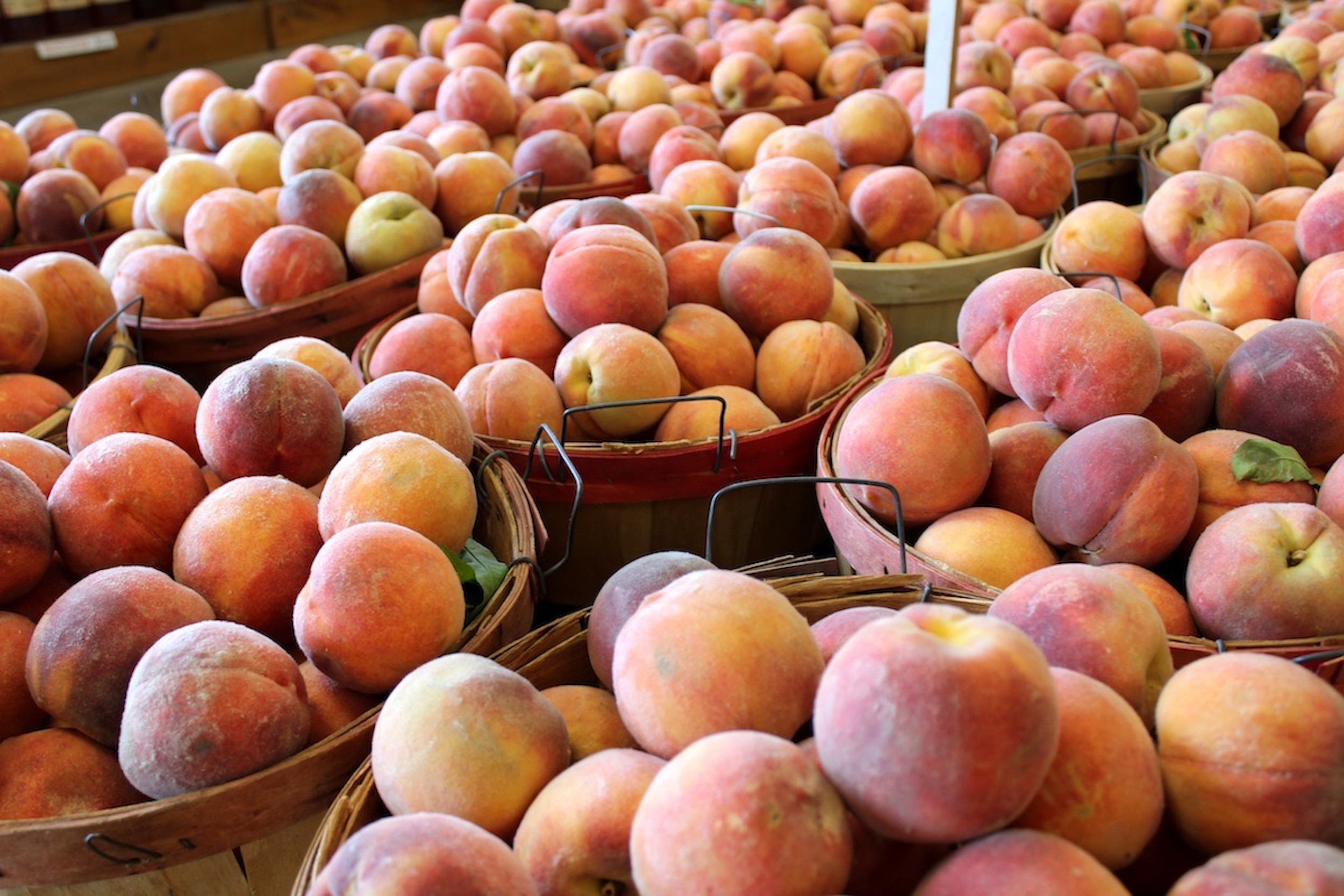 I bought some peaches at my local market this week and, while they're not Georgia peaches (i.e., the 'gold standard'), they're from California and are sweet and juicy.  I've been enjoying them over the kitchen sink, but decided I'd do something a little decadent, and even put my new piece of kitchen equipment into action.  A few weeks ago, I bought a Cuisinart ice cream maker – I call it my 'COVID-19-make-myself-feel-better' gift.  Since then, I've made several batches, in the name of research for the blog, of course 🙂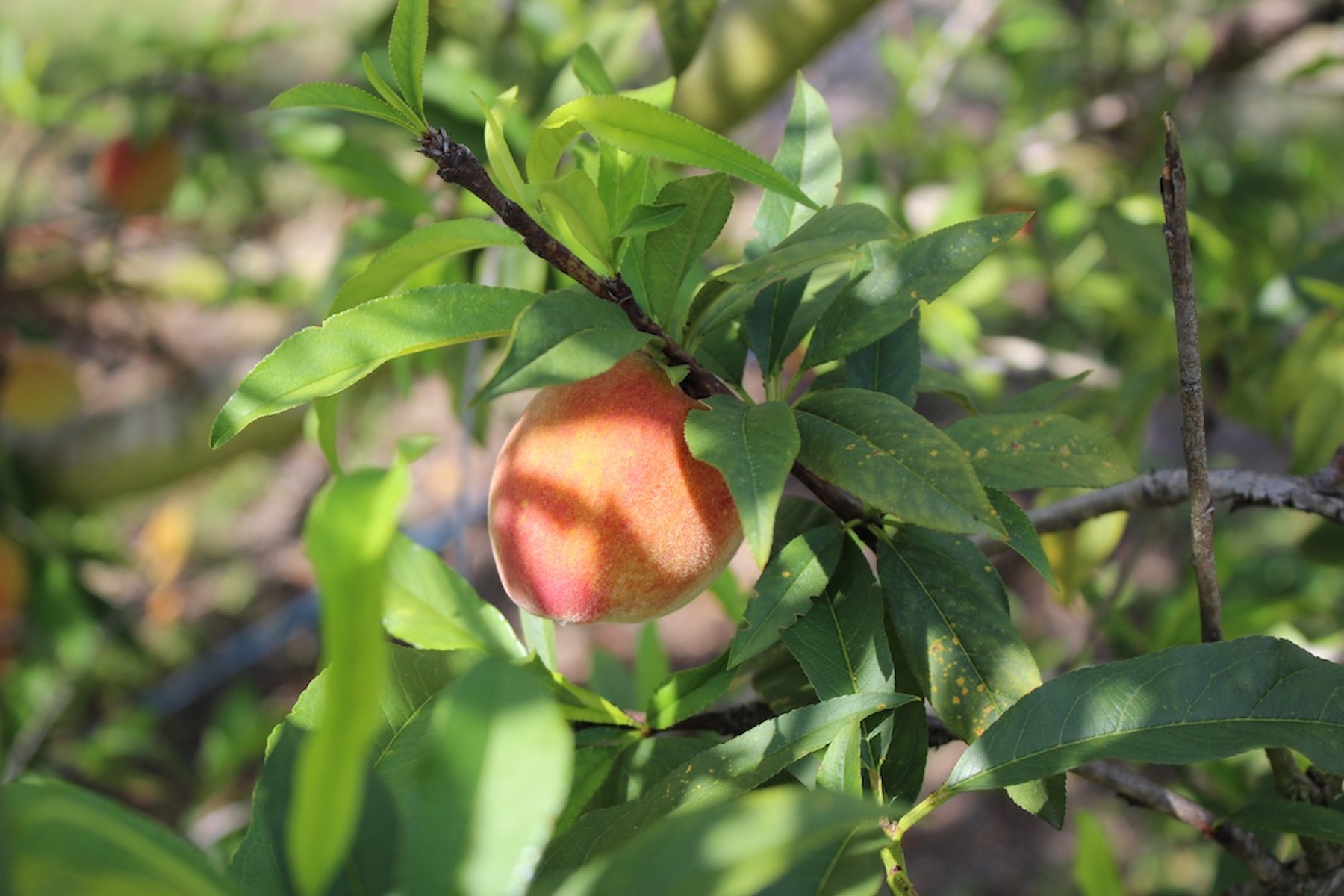 Learning the science behind good ice cream has been so interesting.  There are many factors that influence a good batch, mainly, the right mix of fat (the 'sweet spot' seems to be 14% fat according to experts), sweetener and water (i.e., ice-crystals). Really, though, is there any BAD ice cream?
This recipe is churn-style, which means you'll need a device to make it come together (an attachment for your Kitchen Aid mixer, an electric ice cream maker, or one of those old fashioned crank-style makers with ice).  I'm working on some easy/no-churn recipes but, today, you've got a traditional one, and hopefully you have access to a machine.  I'm also working on mixtures with less sugar (this recipe has 1 cup so I'd ideally like to reduce it, without impacting the texture too much).  More to come on that. . .
It comes together in about 30 minutes, based on my machine's specs.  Here it is, about 5 minutes before it was done (you can enjoy it like this if you like soft-serve ice cream) and, when done, I transferred it to a loaf pan to freeze for about 3 hours: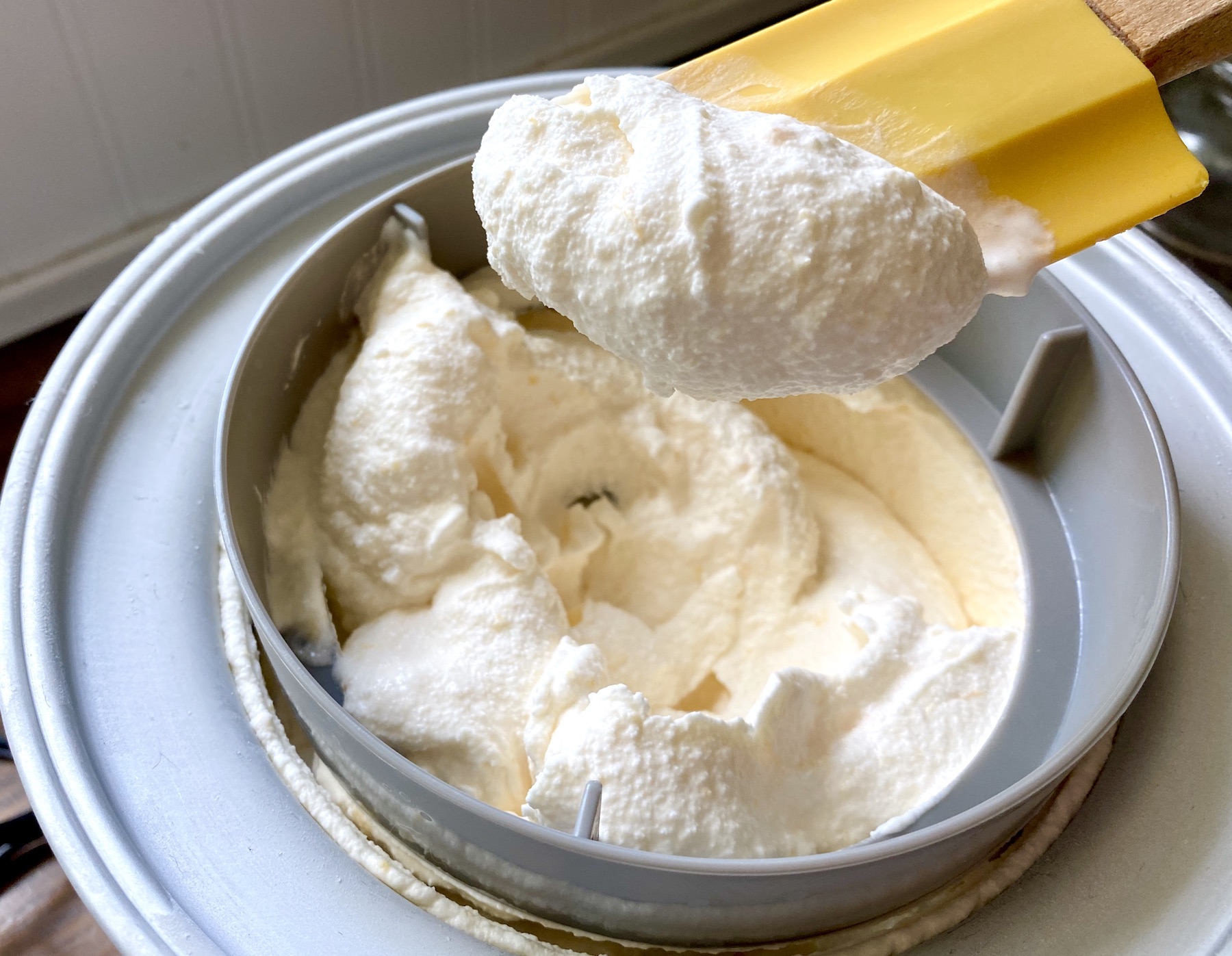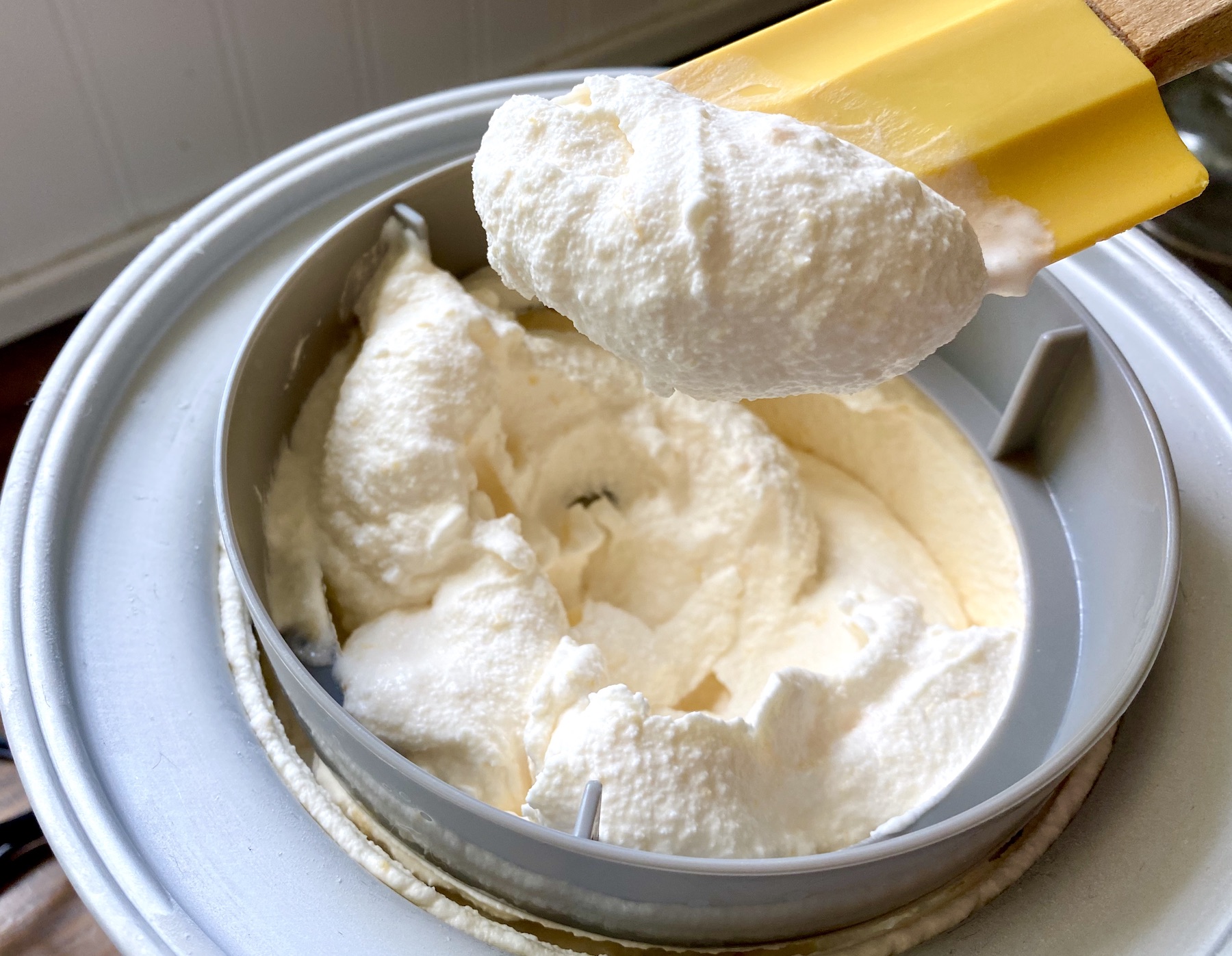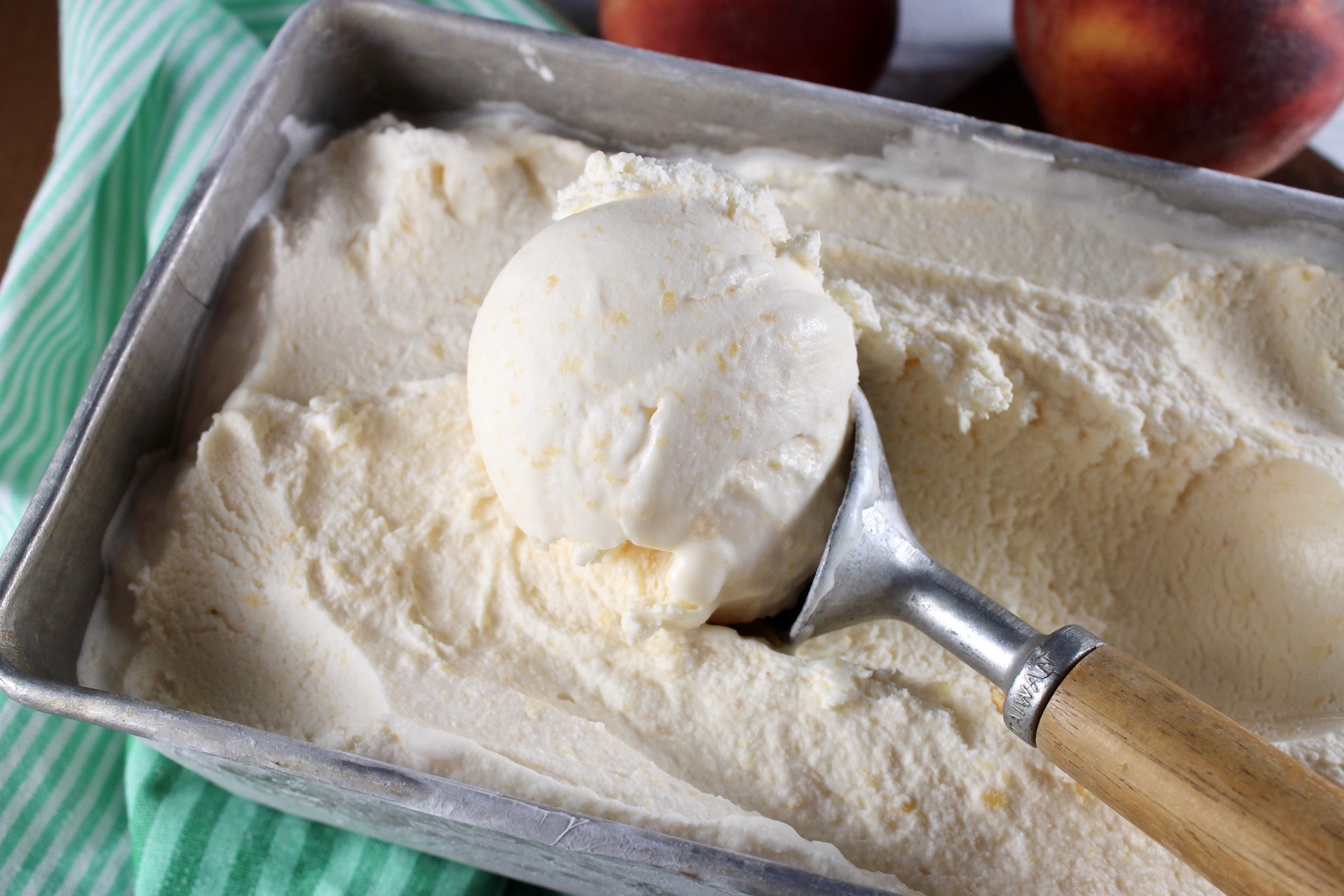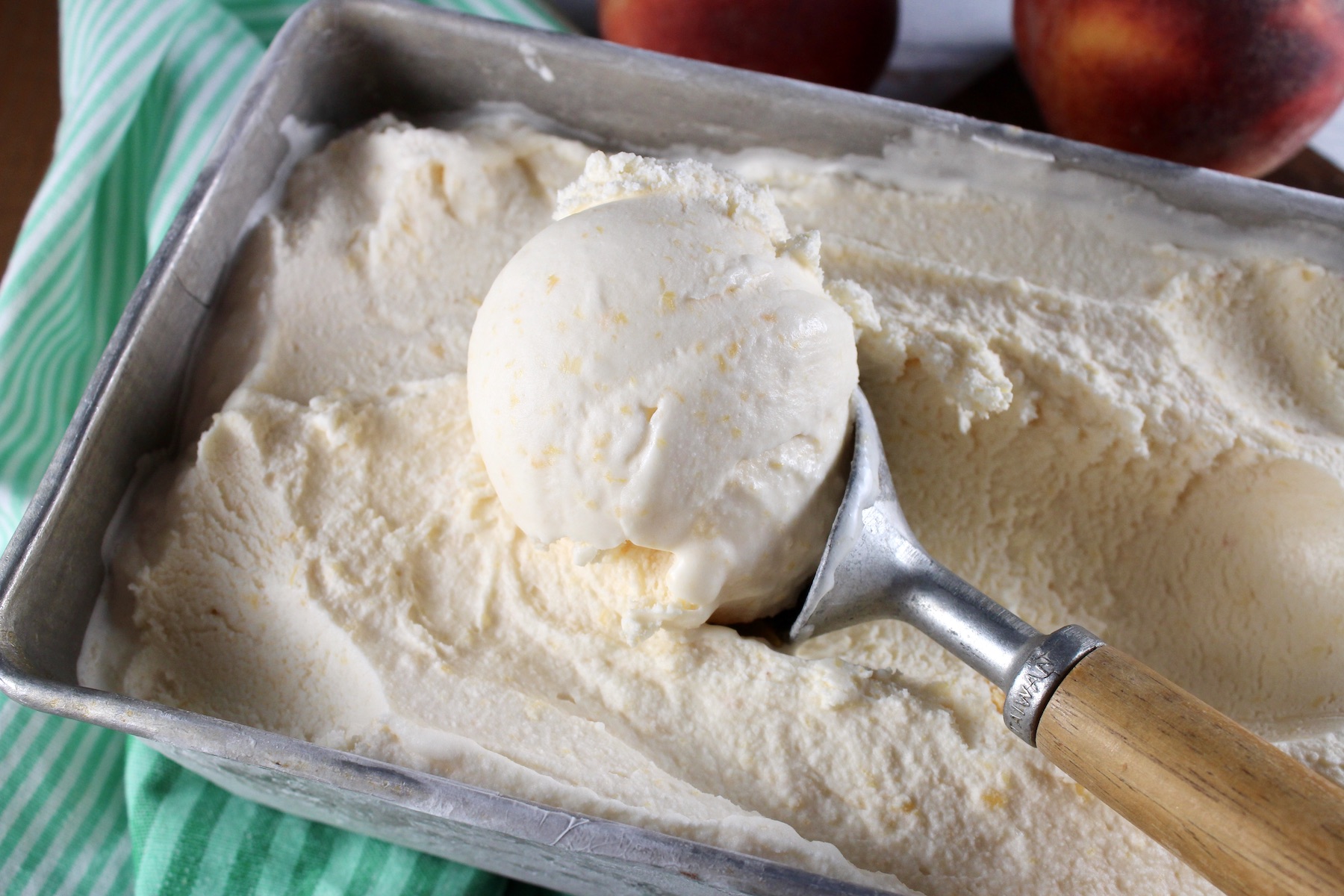 This is a welcome treat after you've finished the yard work, fed the dogs, cleaned the boat, or returned from a hot day at the beach.  In a bowl or a cone, homemade ice cream is a great way to cool down, especially when it includes one of the best Summer fruits ever designed!
Print Recipe
Fresh Peach Ice Cream
What a great way to celebrate Summer, by making this fresh peach ice cream! Peaches, cream, milk, sugar, and vanilla make this a great Summer dessert.
Ingredients
2

c.

Ripe peaches, peeled & chopped

(about 2 large peaches)

1

c.

Granulated sugar, divided

1

tsp.

Fresh lemon juice

2

c.

Heavy cream

1

c.

Whole milk

1/8

tsp.

Kosher or sea salt

1/2

tsp.

Vanilla extract
Instructions
Peel and chop the peaches into small pieces. Add to a mixing bowl, along with 1/2 cup sugar and lemon juice. Stir to combine, then allow to sit at room temperature ~15 minutes.

When the peaches look nice and juicy, puree them using an immersion blender, food processor or stand-up blender (or simply mash well with a big fork, but be sure not to leave large chunks).

In an easy-to-pour bowl, add cream, milk, salt, vanilla and remaining 1/2 cup of sugar. Stir so the sugar and salt dissolve. Add peach puree to the cream and stir well.

Prepare your ice cream maker, depending on the equipment you have. Pour cream mixture into the bowl of the machine and follow your equipment's directions. For an electric machine, mine took about 25 minutes to get to the soft but sturdy stage. When done, transfer it to a metal loaf pan (see Note), tap it on the counter to remove air bubbles, cover with plastic wrap, and place in the freezer for about 3 hours.

When ready to serve, scoop and enjoy!
Notes
Note: a metal loaf pan is ideal since the thin metal allows the ice cream to freeze more quickly than a glass or ceramic vessel.  But if you only have one of the other type, don't worry!