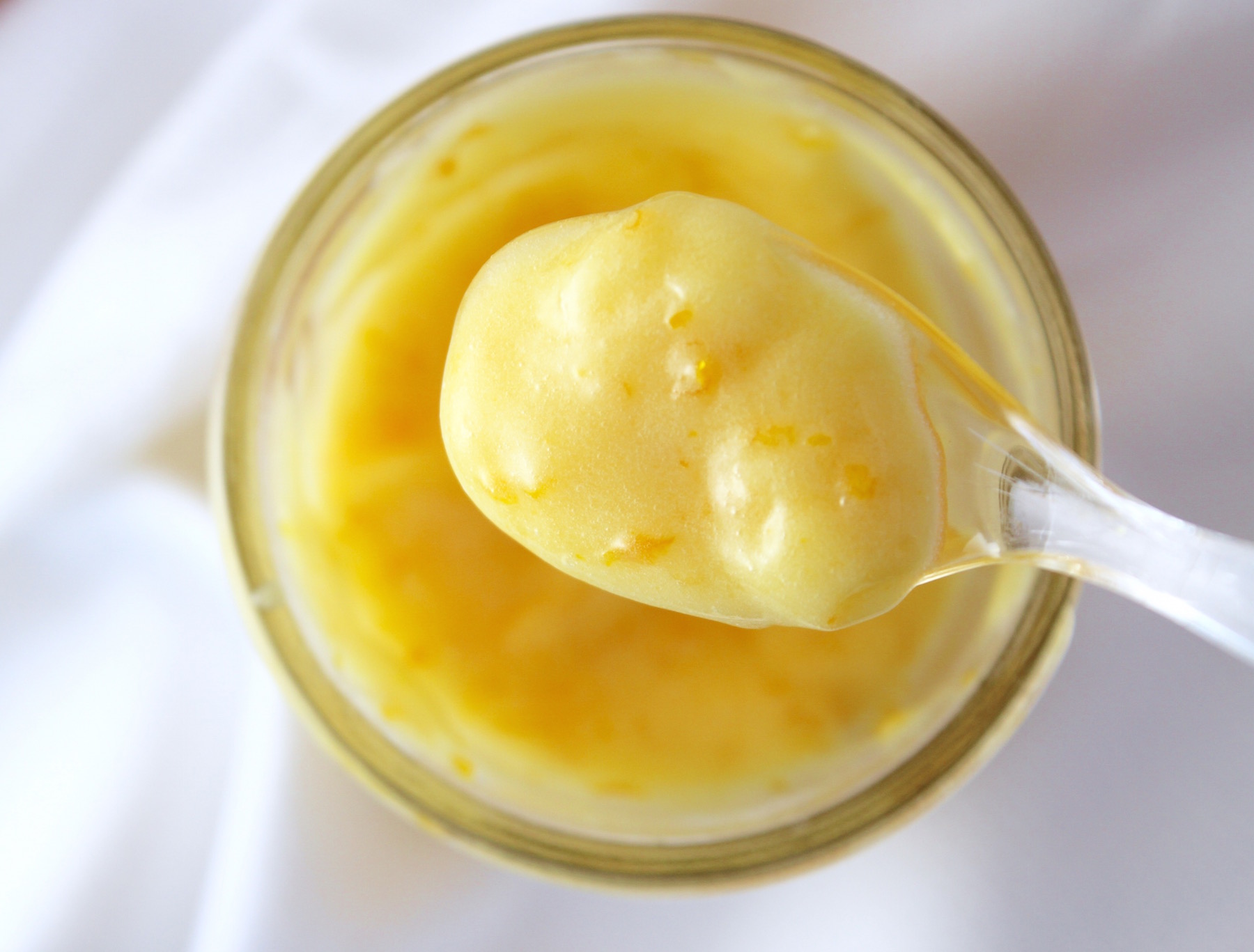 In the course of my 50 years, I've enjoyed many tasty desserts and have to say that I'm partial to those that are citrus-based. When Easter rolls around, I especially crave lemon meringue pie because it was always on our family's holiday table. But that's not to say I would turn away zingy lemon tarts, lemon-filled layer cake with fluffy white frosting, tender orange scones, refreshing lime refrigerator cake, lemon bars with rich shortbread crust, lemon danish and so much more.
Am I making you hungry?
Bottom line – I think Spring is an especially wonderful time to highlight citrus dishes, because they scream fresh, flavorful, pretty, and delicious.
And this is a great time of the year to get delicious oranges in Florida.  But there's an orange variety that's very unique, and it's available pretty much December through February in Florida — Seville oranges, sometimes called bitter or sour oranges.
These may not be the prettiest oranges you've ever seen, with their bumpy/rough skin that's sometimes brown and leathery. And you certainly don't want to take a bite out of them because you'll be very surprised.  While fragrant, they're extremely tart, almost like a super-sour lemon.  The juice is the star of this fruit, but the peel and pulp definitely make a tasty and complex marmalade. Folks in Latin America adore Seville oranges, using then in preparations like Mojo (especially good with pork), ceviche, and more. So, these babies are best in baking and cocktail preparations, especially those that blend sweet and savory, sometimes leaving the consumer to wonder 'what IS that wonderful flavor?'
You might be lucky enough to know someone who has a tree, or you could find some at farmers markets, but this variety even grows wild, so you could find them on roadsides, on the edges of golf courses or parks, or other public access areas. If you do, grab as many as you can and don't look back! Fortunately, I didn't have to lurk near any fields this year, because my loyal friends stopped by with some.  After hearing my plea for these delectable oranges, these two hard-working golfers spotted some wild trees on the outskirts of the course.  The oranges just happened to be within picking range, so they (naturally) gathered up a bunch.  Pretty great 🙂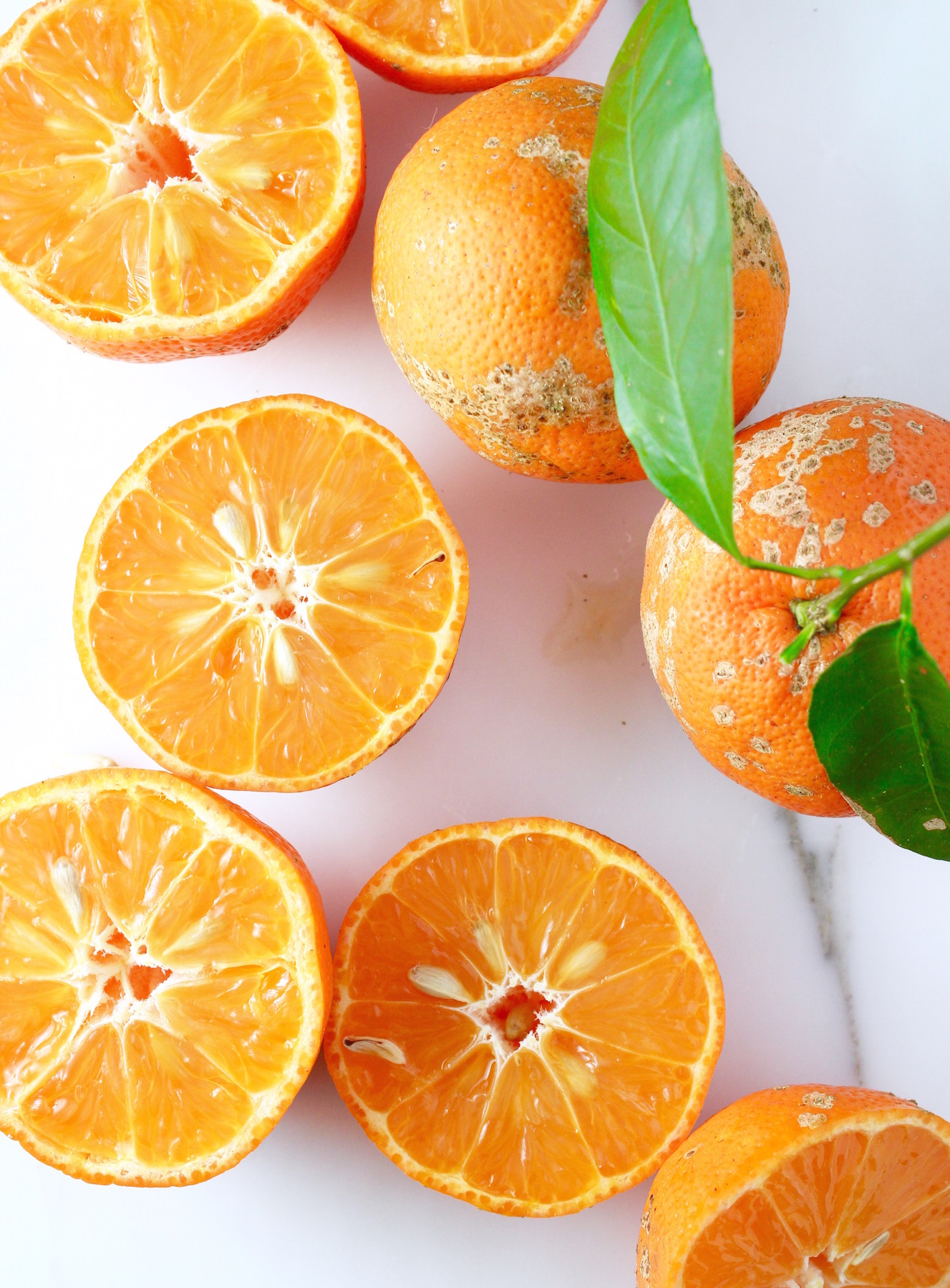 I've wanted to cook with them for some time, ever since my friend Robin served me her Sour Orange Pie — tart, orange-y, bright and complex.  A darned good pie.  But today I decided to make curd – an intensely-flavored, thick, dessert spread, almost like pudding. The primary ingredients are citrus juice & zest, egg yolks, sugar and butter.  It's easy to make, too. This delectable stuff can be spread on toast, slathered on cake, spooned into tart shells, stirred into yogurt, and so much more.
Because Seville oranges have an acid level similar to that of lemon (compared to regular oranges that have lower acid level), they do very well in curd because they easily achieve a thick consistency. But you don't want to use the zest of the Seville oranges in curd because the rinds are very bitter. Rather, use 'regular' orange zest for its sweet flavor.
I didn't have a curd recipe in my arsenal, so I checked what baking guru Rose Levy Beranbaum had to offer. I don't believe this recipe is in her classic The Baking Bible book, but I found a blog post (Real Baking with Rose Levy Beranbaum) from January 19, 2008, titled "As Orange as it Gets" where she outlines her method with Seville oranges, so that was my inspiration recipe.
This curd is SO delicious.  The perfect blend of sweet, tart and citrus.  It's rich and creamy and perfect on my favorite morning toast.
So, keep your eyes peeled for Seville oranges – you never know where you'll see them 🙂

Seville Orange Curd
Inspired by Rose Levy Beranbaum's recipe/blog post, January 19, 2008, "As Orange As it Gets"
Author:
My Delicious Blog
Recipe type:
Jams and Jellies
Ingredients
4 tsp. naval orange zest
4 egg yolks
¾ c. granulated sugar
6½ Tb. sour orange juice, strained (about 3 oranges)
4 Tb. unsalted butter
Pinch kosher salt
Instructions
Place zest in a medium bowl, then place a large strainer over the bowl; set aside.
In a glass bowl over a pan of simmering water (i.e., double boiler), beat egg yolks and sugar with a wire whisk until well combined. Stir in juice, butter and salt.
Whisk regularly, until mixture is thick and covers the back of a wooden spoon (about 12-15 minutes).
Pour mixture into strainer so it combines with the orange zest. The mixture is thick, so you may need to push it through the strainer with a wooden spoon or rubber spatula until most of it is captured and the 'coarse' residue is left behind (that's a tasty snack, too!).
Stir the mixture to combine with the zest, then allow it to cool for about 15 minutes.
Pour into a sterilized jar with a tight fitting lid.
The curd can be stored in the refrigerator for up to 3 weeks.
Notes
1) Don't have Seville oranges? Use naval or juice oranges - the juice just needs to be concentrated. As Rose suggests, butter a 4-cup heat-proof glass measuring bowl and add 1 c. freshly squeezed orange juice to it. Microwave on High until the juice reduces to 2 Tb. In the recipe, only use ½ c. sugar, instead of ¾ c. sugar.
OR, try 2 parts fresh orange juice to 1 part lime juice (Note: I have not tried this method, but it's worth experimenting).
OR, try Calamondin juice if you have access to that precious fruit.
2) Have too many Seville oranges? Juice them and place the juice in airtight containers and freeze for up to a few months.