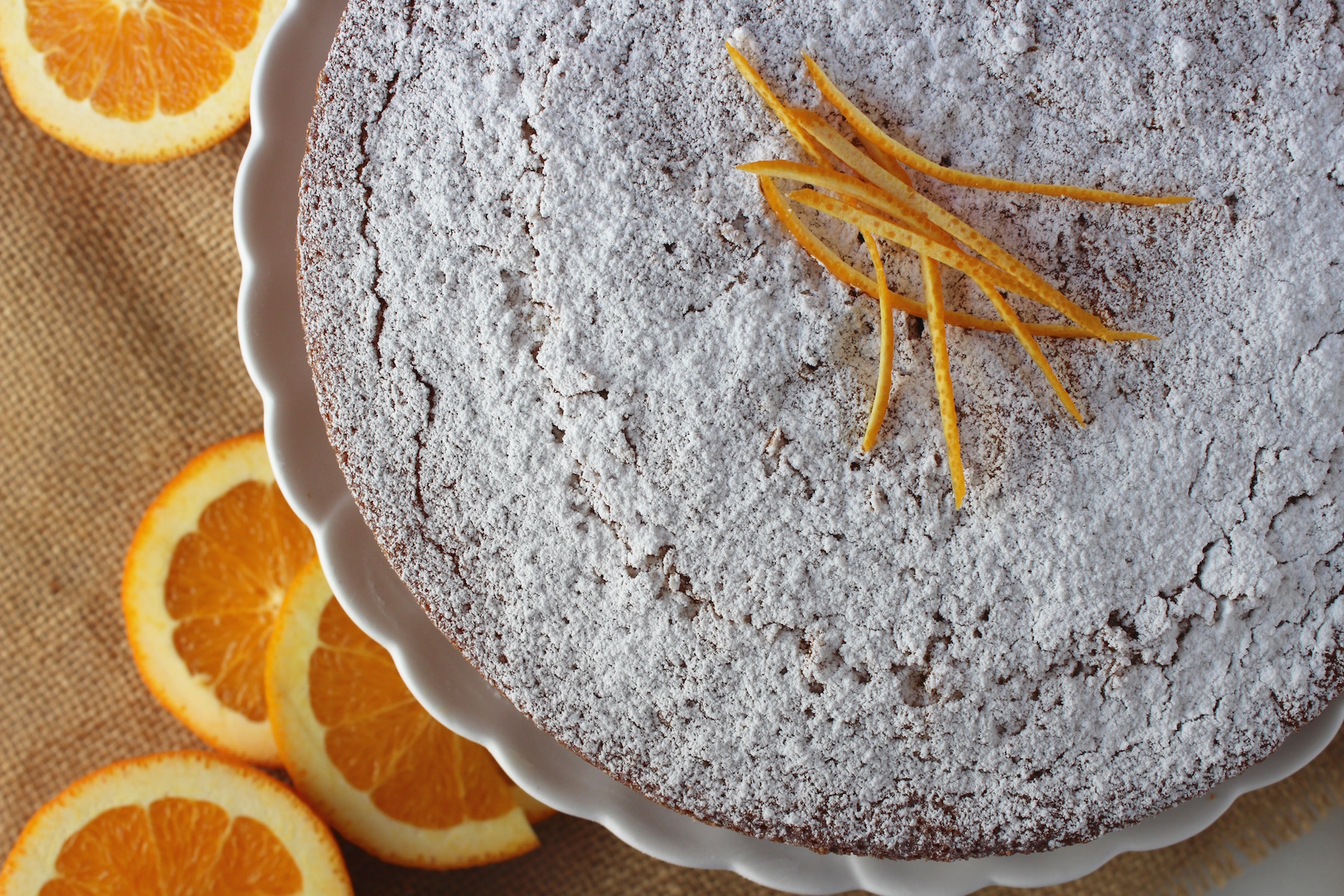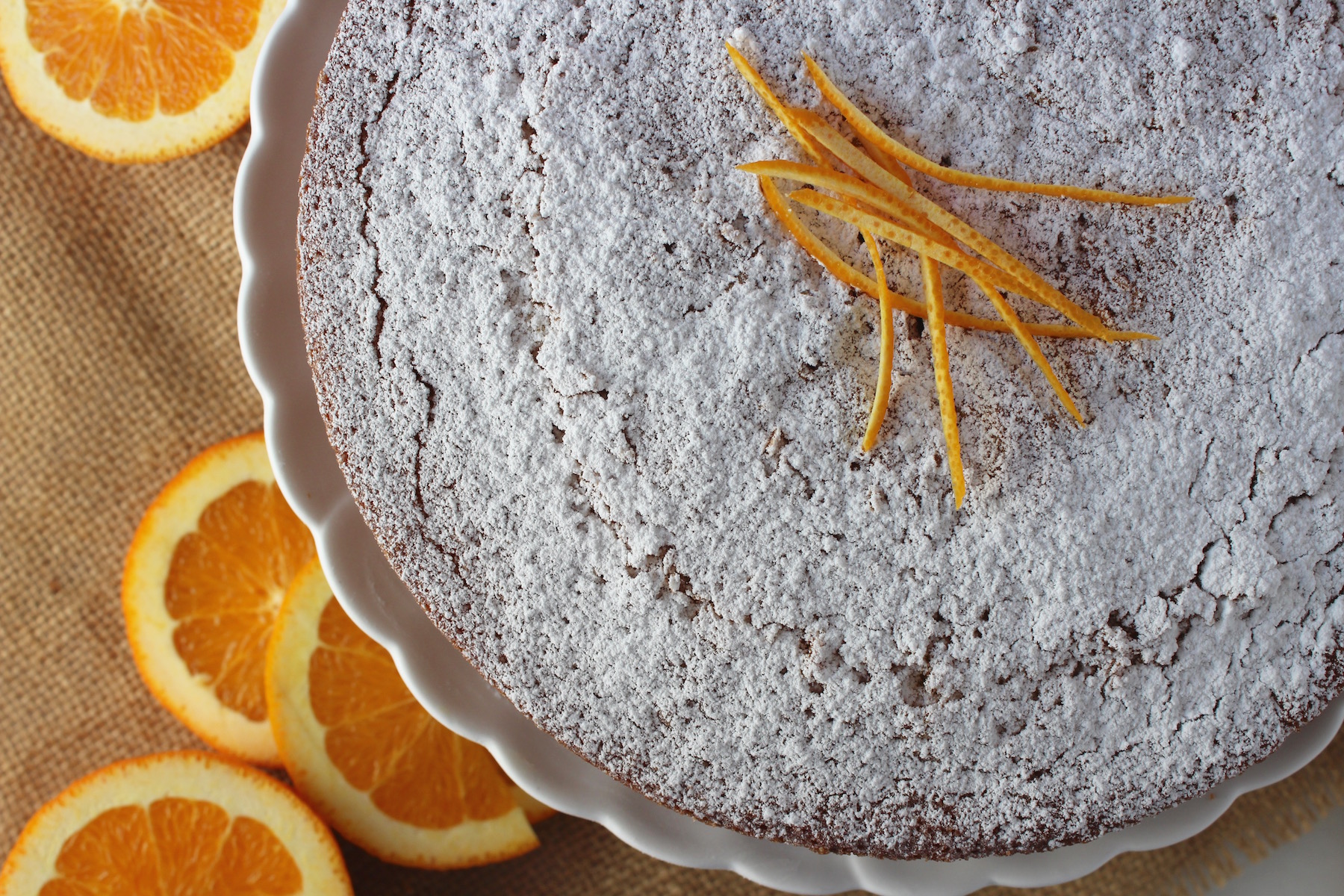 Several years ago my friend Rosemary and I took a cooking class in Sarasota with Pamela Sheldon Johns, a talented chef who splits her time between California and Italy. She has written many cookbooks specializing in regional Italian cuisine, and she loves to share her passion for cooking with others. Her farm, Poggio Etrusco, is in southern Tuscany, where she produces extra virgin olive oil and sangiovese wine.
She made us the most delicious dinner — bread salad, fresh pasta made into spinach/ricotta ravioli, fennel/blood orange salad, roasted potatoes, and chicken in a Tuscan wine sauce. After that meal, I didn't think I had room for anything else. Then she came out with this olive oil cake — something I'd never even heard of at the time.
This is a popular cake in Italy because it showcases one of the country's signature products. She made it with lots of orange zest, but you could use lemon zest or some dried fruit for flavoring. I assumed it would taste heavy or 'olive oily' but it did not. It was light, flavorful, moist, rich and not-too-sweet. Pamela served hers with a homemade pistachio gelato, but it could easily be served by itself simply topped with powdered sugar, fresh whipped cream or fresh fruit.
Talk about an easy cake to bake. You don't even need to use an electric mixer! Just two bowls – one for wet and one for dry ingredients. Combine them, transfer the batter into cake pans and pop them in the oven. That's my kind of cake.
Look at the soft crumb, all those little flakes of orange zest and the slightly crunchy top.  Don't you wish you had a piece right now?!?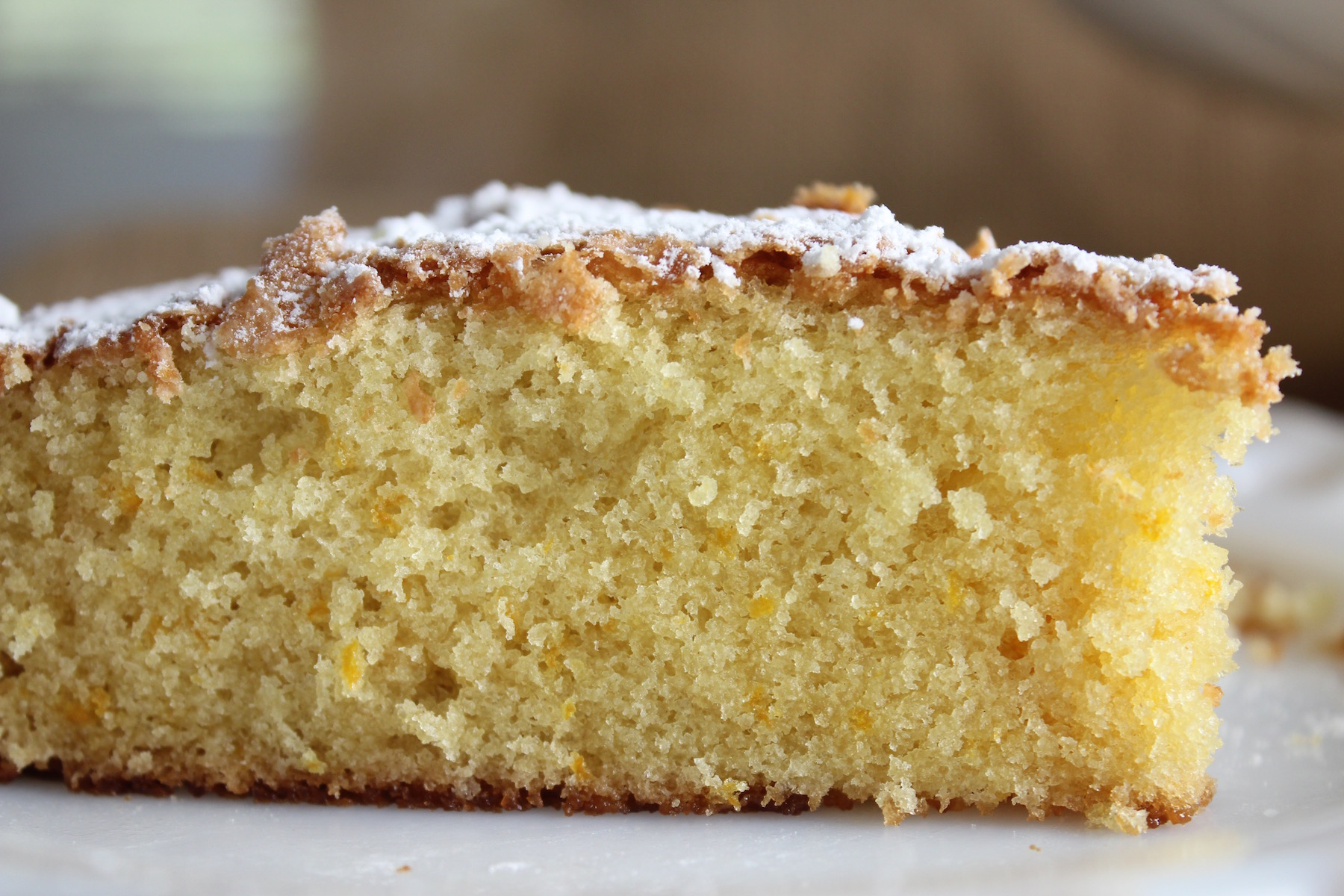 I used my go-to pantry extra virgin olive oil, but I can only imagine how much better this cake would be if I had access to home- grown olive oil in Tuscany. . .Some day I'll get to find out!
So, the next time you're looking for a quick, simple and classic dessert with a big impact, try this cake. You won't be disappointed, and you might even feel like you've been transported to Italy.  That's a pretty good dessert, right?!?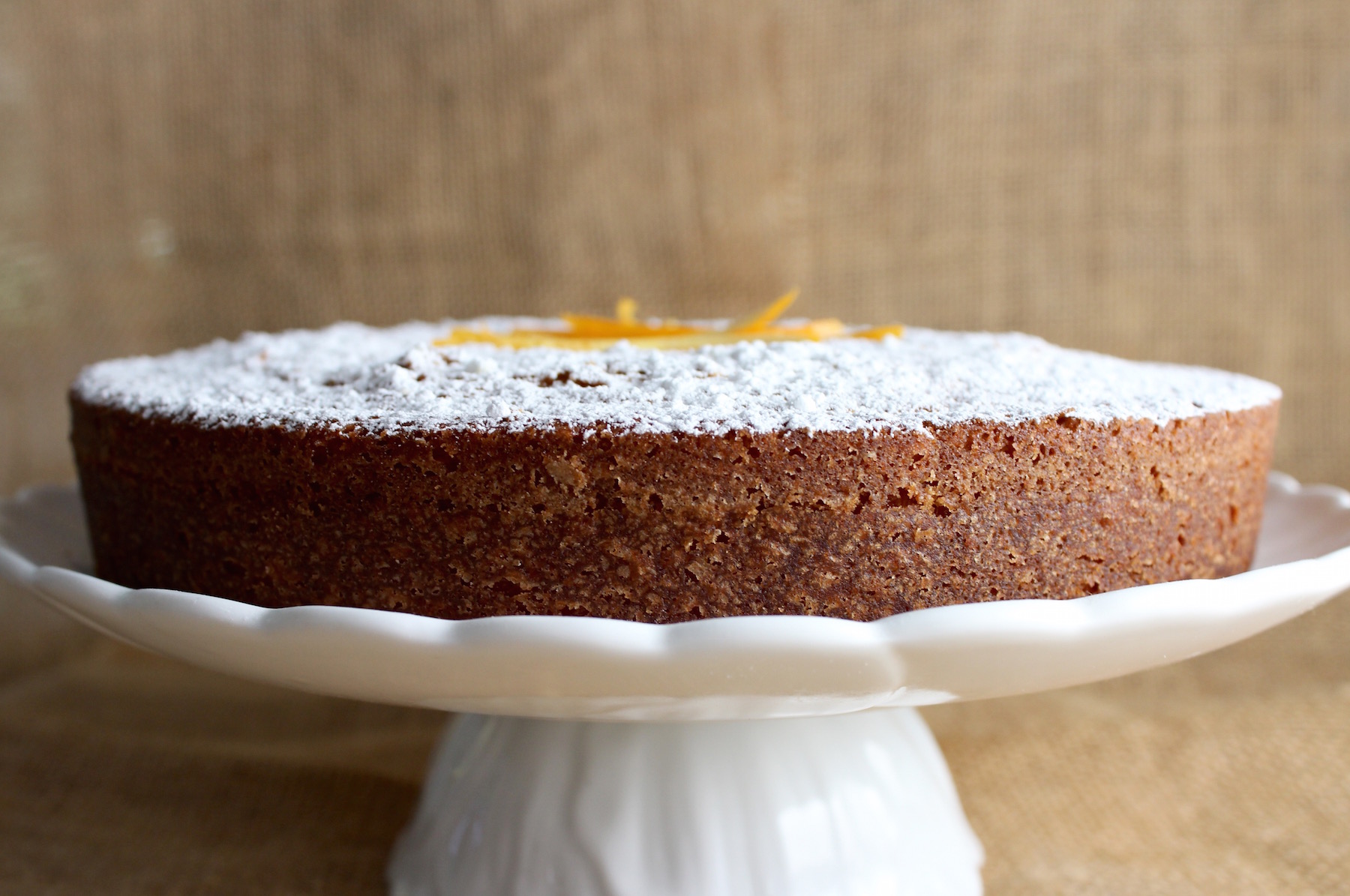 Olive Oil & Orange Cake
Recipe titled "Poggio Etrusco Olive Oil Cake"
Author:
Adapted from Pamela Sheldon Johns' recipe
Ingredients
3 eggs
2½ c. granulated sugar
1½ c. extra virgin olive oil
1½ c. whole milk
Zest of 3 oranges + 2 tsp. juice
3 c. all-purpose flour
1 tsp. baking powder
½ tsp. baking soda
Pinch of salt
Instructions
Heat oven to 350 degrees.
Grease two 9-inch round cake pans and line with parchment paper.
In a large bowl, whisk together eggs, sugar, zest and juice until it's smooth and light yellow color.
Add milk and mix well.
Drizzle in olive oil and whisk together.
In another bowl, sift flour, baking powder, baking soda and salt. Add to egg mixture, stirring just to blend (don't overmix!).
Pour the batter into the pans and bake for 30-40 minutes, or until a toothpick inserted in the middle comes out clean.
Allow to cool then plate.
Top with powdered sugar, fresh fruit, whipped cream or ice cream.
Notes
This cake makes TWO 9-inch round cakes. You can serve one and pop the other in the freezer for company, or just make half the recipe 🙂