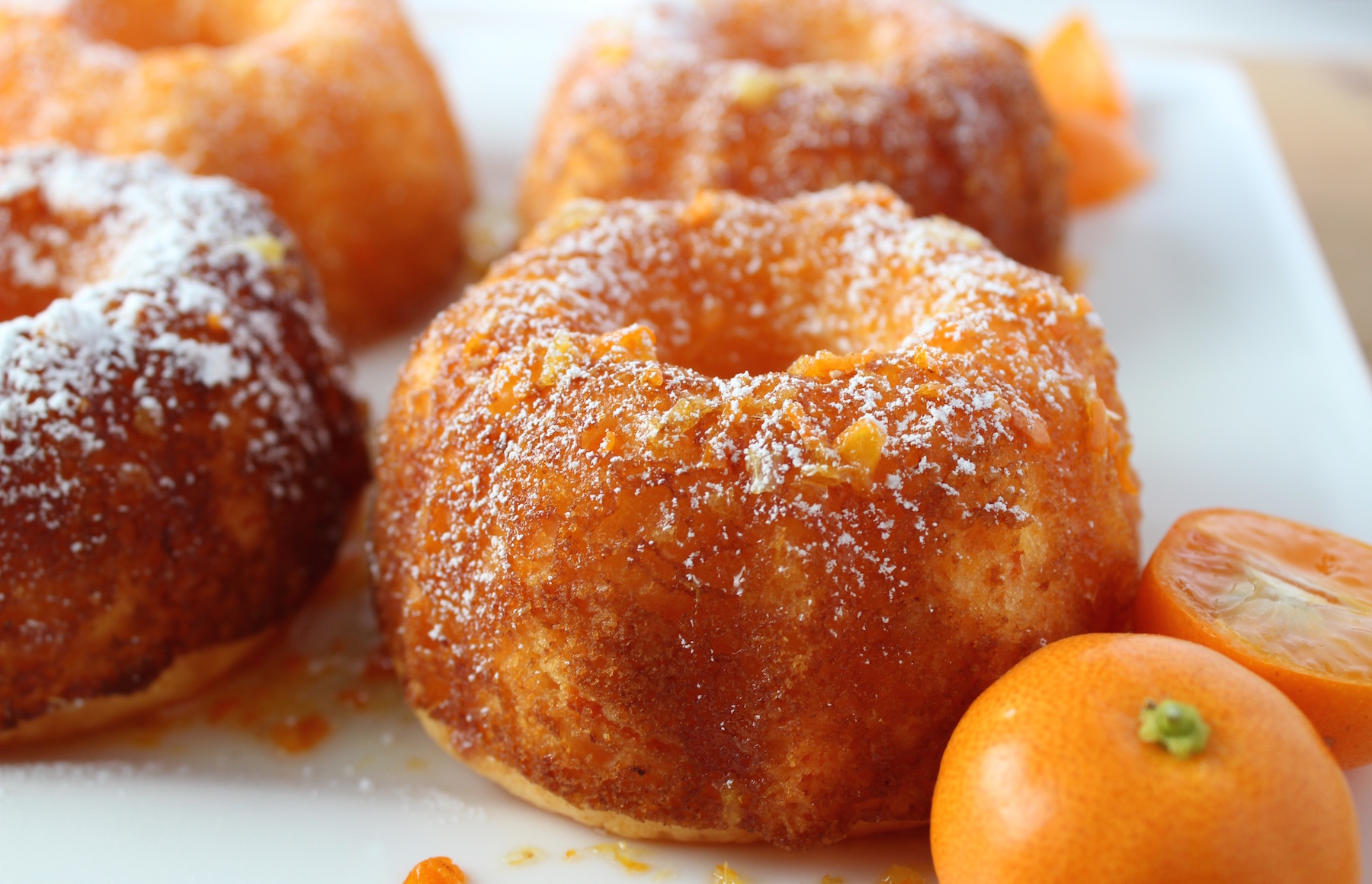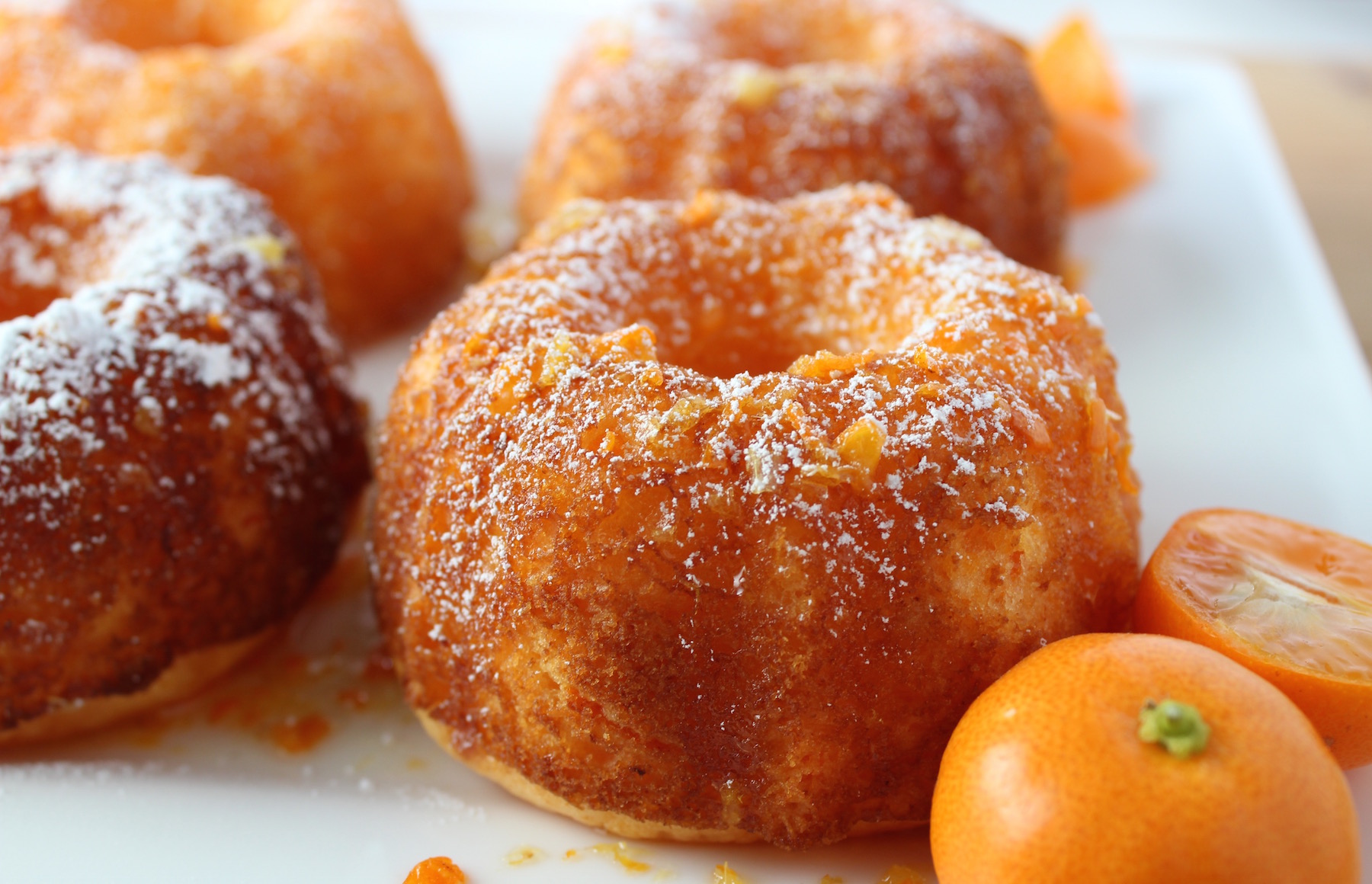 I must admit, I don't use boxed cake mixes, but I thought I'd put aside my baking morals after finding this recipe for a vintage-era cake that seems to have been extremely popular in the 1940s-50s (gosh, it even got published in several newspapers!).  I'm not sure where it originated, so if you happen to know, please write me.
In the 1940s-60s it seemed that everyone in Florida had at least one citrus tree in their yard – part of the dream of living in a tropical environment, I guess. And because they had so much citrus, homemakers busily thought up interesting ways to use it all.  Entertaining at home was also big thing and, by the 1940s, boxed cake mixes had even gained huge popularity due to their convenience factor.  As a matter of fact, more than 200 companies were churning out boxed cake mixes around that time, giving homemakers lots of options.
My grandmother even had a handful of recipes in her arsenal that involved boxed cake mixes that she "doctored up" as she called it (i.e., adding other ingredients for texture and flavor changes). Each one made a delicious, moist and flavorful cake, and I remember many of them fondly. But I was shocked to learn her "secret." Not only did she have mad skills to bake a great cake from scratch, but she also had this tool in her back pocket that only the adult family insiders knew about!  It seems that many homemakers during that time looked for ways to make their lives easier. . .I even found an online reference to vintage recipes in which a happy homemaker, a Mrs. William Fretwell (famous for her "Cherry Filled Cake"), noted in 1959 that "Time doesn't always permit the homemaker to prepare food or pastries old fashion.  However, even cake mixes can be given a taste of individualism by adding fruit, etc."  "Individualism" — I think that's a nice way of saying "doctored up" 🙂
I figured that if using a boxed cake mix once in a while was good enough for my grandmother, it was ok for me.  So I went about tackling this vintage recipe, armed with a batch of beautiful calamondins shared by my friends Cathy and Jim.  Calamondins are tiny (golf ball sized) orange-colored citrus that are super-sour inside, but their peels are tender and sweet. You certainly wouldn't want to eat them on their own, but you can truly appreciate their complex flavor (when ripe) when they're transformed into marmalades and cakes, especially.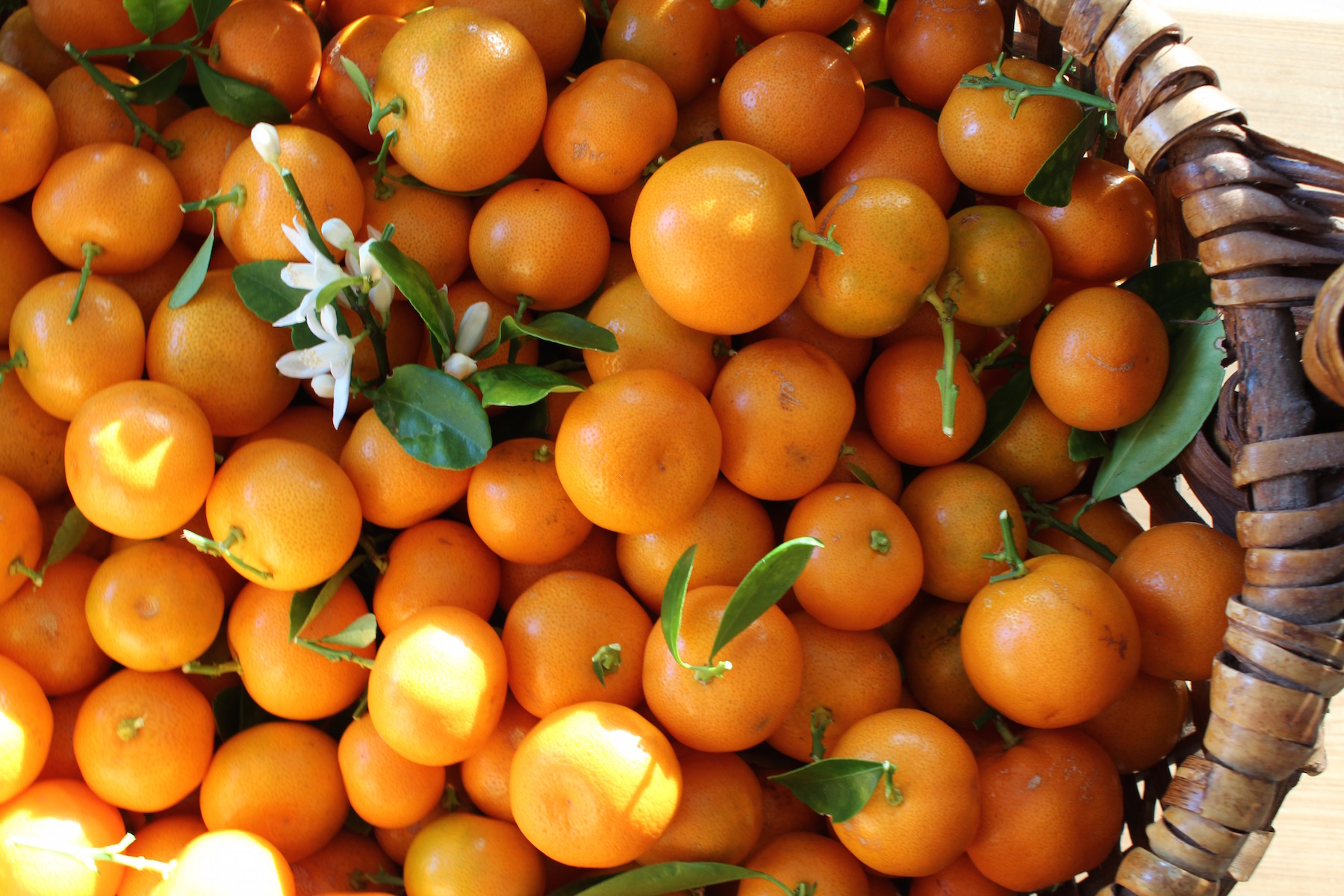 Unfortunately, calamondins are not really commercially available, since they're very delicate and sensitive to humidity and temperature changes, making them challenging to store and ship. Plus, due to the rigorous standards imposed on citrus farmers in Florida, they typically are not shipped outside of Florida. Consequently, it's getting more difficult to find them but, if you're lucky enough to have a tree in your yard, or you have a friend with a tree, you're in luck.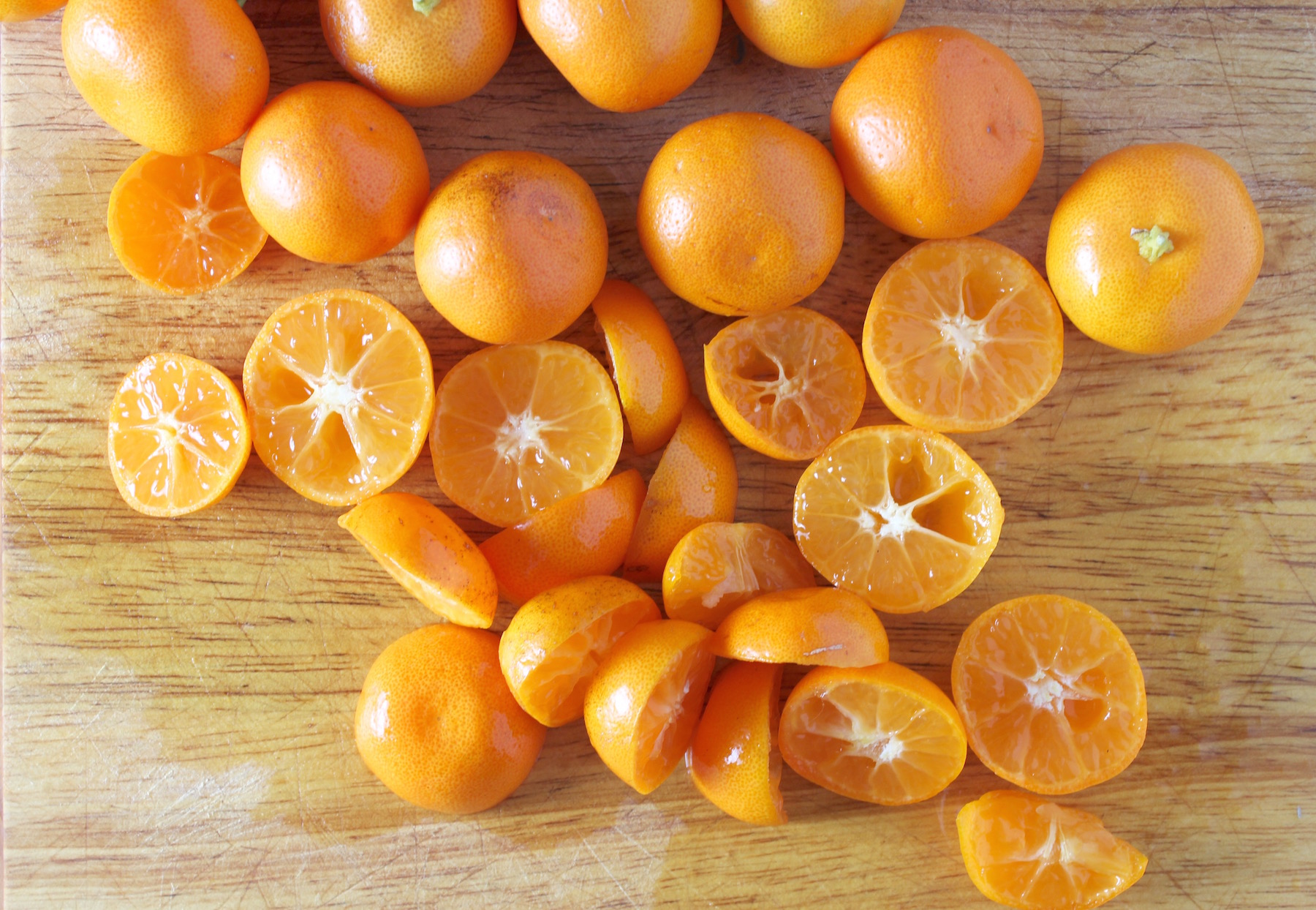 This cake was really yummy — extremely flavorful and moist, with a welcome texture due to the pureed fruit and glaze. The recipe calls for it to be made in a large Bundt pan but, because I didn't want to have a big cake on my kitchen counter, tempting me to eat it, I made mine in mini Bundt pans. Not only were they cute, they also made nice little packages when I sent them off to loved ones 🙂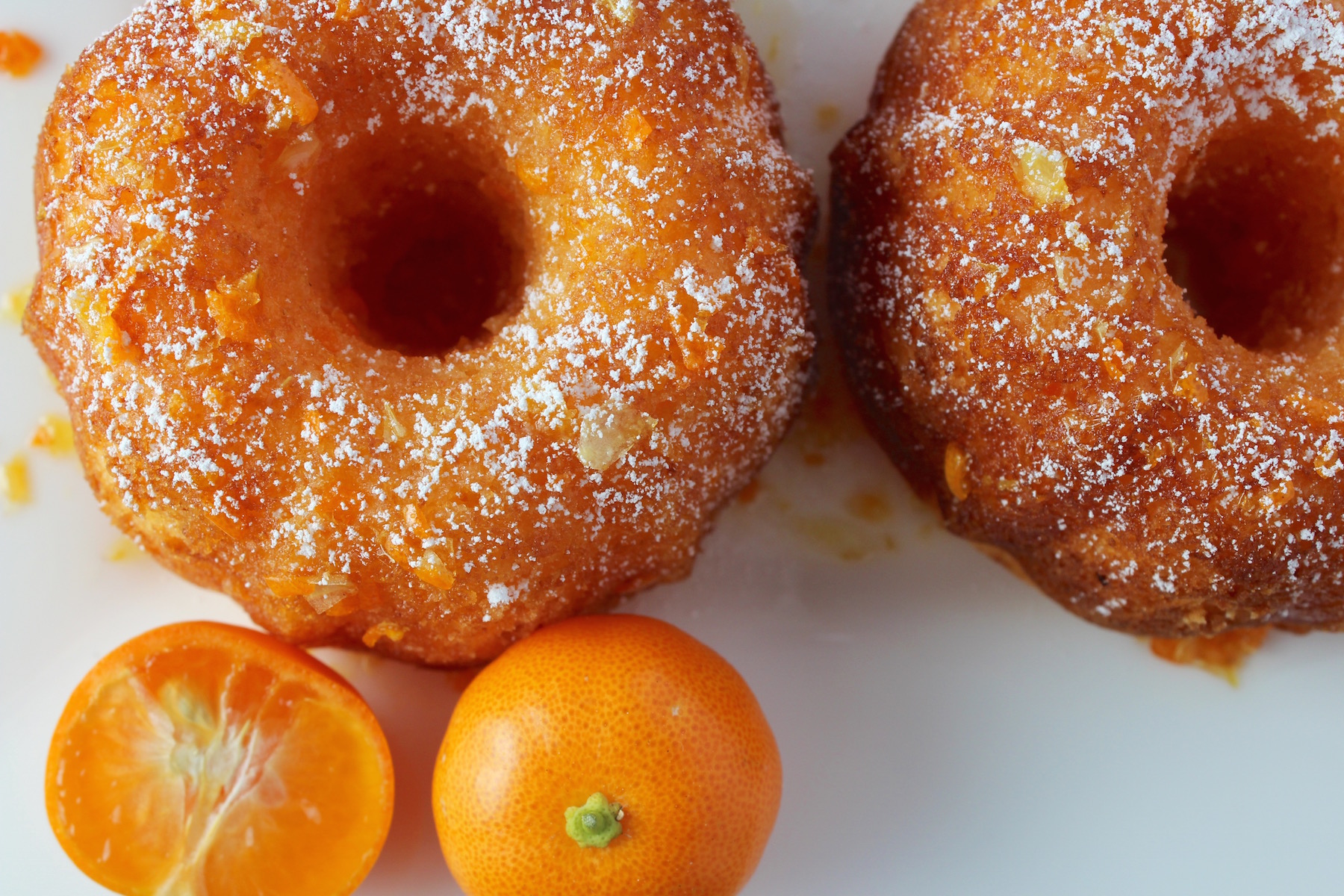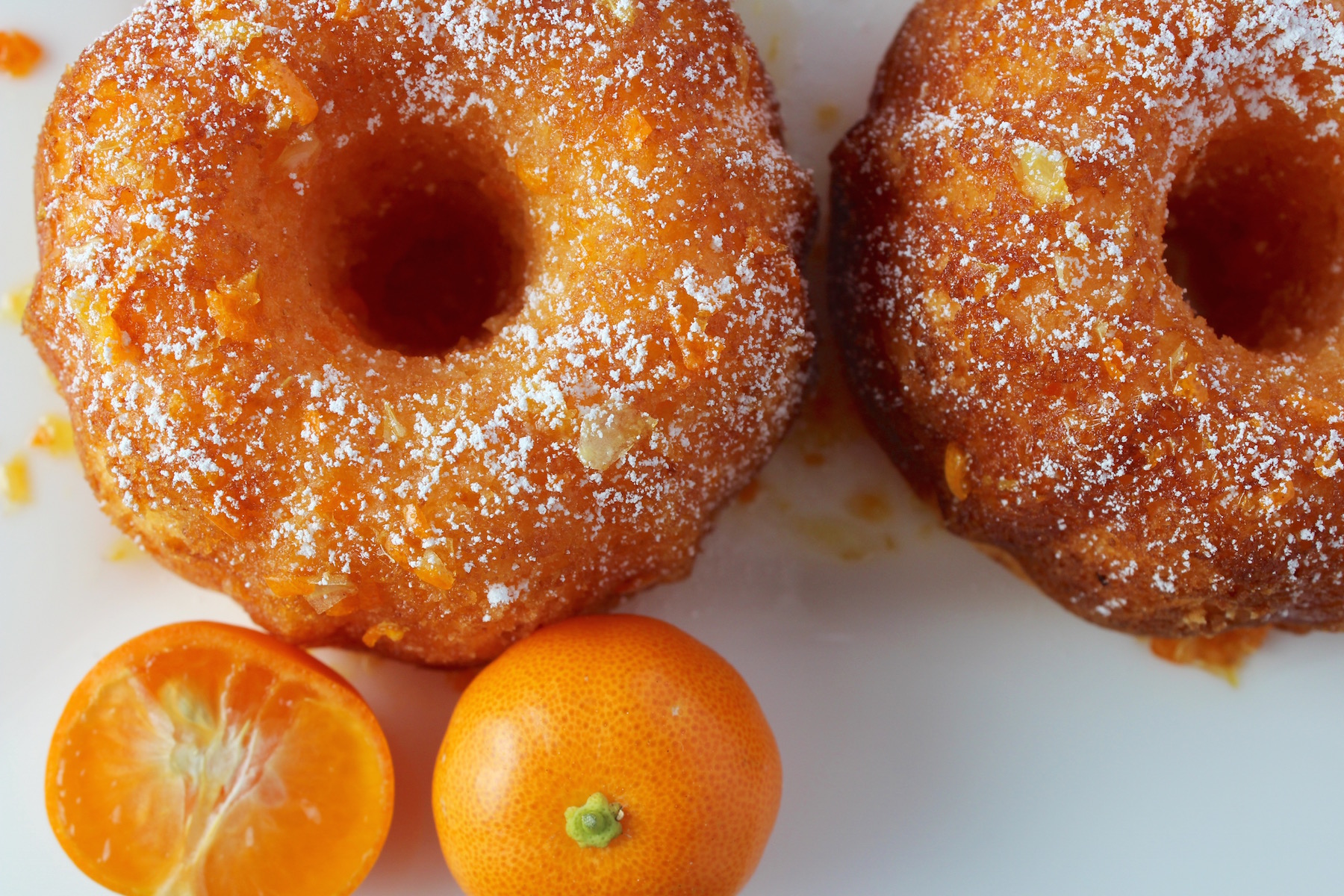 So if you find yourself with a batch of these little citrus gems, consider making this cake. Maybe it will remind you of your grandmother, too!

Vintage Calamondin Cake
Delicious calamondins are awesome in this vintage-style cake.
Author:
My Delicious Blog
Ingredients
Cake
½ c. + 2 Tb. calamondin puree (about 40-50 pieces)
1 package white cake mix
1 3-oz. package orange jello
⅓ c. milk
4 large eggs
¾ c. vegetable oil
1 Tb. lemon juice
Glaze
2 Tb. calamondin puree
zest of 1 orange
8 Tb. fresh orange juice
2 c. powdered sugar
Instructions
Heat oven to 350 degrees.
Grease and flour (or use cooking spray) a large bundt pan (10" X 4" X1/2"), OR 2 single rounds, OR or 12 mini Bundt pans or muffin tins.
Slice and seed calamondins then place in a food processor and pulse several times until you have a fine puree. Set aside.
Combine cake mix and (dry) jello in a large bowl.
In a separate bowl, combine milk, oil, eggs and lemon juice, and ½ c. of the puree. Whisk to combine then add to dry ingredients and stir well to combine.
Pour batter into prepared baking dish(es).
Bake for about 40 minutes for large bundt or round pans. If using mini bundt pans or muffin tins, bake for about 20-25 minutes - check regularly to ensure they don't overcook. Remove when a cake tester comes out clean.
Allow to cool slightly while making the glaze. After the cake(s) have cooled but are still slightly warm, remove from the baking dish(es) onto a serving platter. Spoon the glaze over the warm cake(s).
Notes
This recipe makes one large Bundt cake OR 12 mini Bundt cakes or standard muffins.