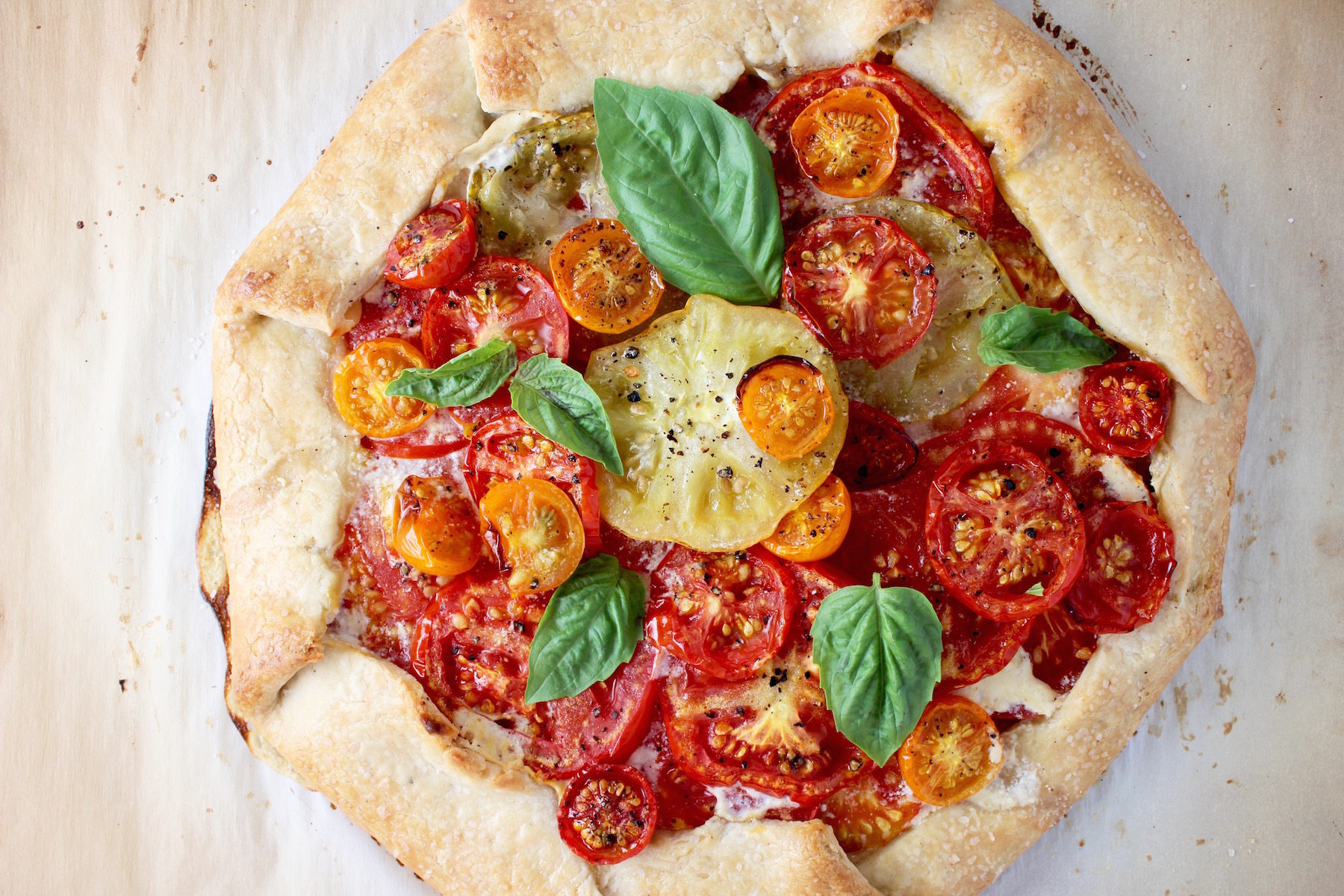 As a kid in Massachusetts, my family had a beautiful garden filled with string beans, zucchini, yellow squash, potatoes, carrots and tomatoes, and every summer we got our fill of tomatoes, when they all seemed to ripen at the same time!  When a tomato is ripe, sun-warmed and fresh-picked, there's nothing better.  Am I right?!?  I can still taste those huge, red tomatoes that I ate like apples, right there at the garden's edge, as juice and seeds ran down my arm. Boy, that's really summer. . .
On my continuing quest for good tomatoes here in the south, I recently visited a Sarasota farm that has been growing some heirloom tomatoes. If you're not familiar with heirlooms, you should get to know them!
They're basically described as 'open-pollinated,' meaning that they're pollinated by insects and wind, not by humans. The true, literal definition of an heirloom variety means that the seeds have been grown and handed down within families for generations (as far back as 100 years!), but many of today's varieties date to around the end of WWII, when hybrids sprouted up from growers and seed companies. Heirlooms are not bred for consistency like many varieties are today, which means that they come in all shapes, sizes, colors and states of grace. And since they lack the durability of disease resistance, you may even find cracks in their skin or blemishes that you wouldn't find on a typical, commercially-grown tomato.  Some may not be the prettiest you've ever seen but, oh, what flavor they impart! If you come across an heirloom variety at a farmer's market, don't pass it up!  Here are just a few of the beauties at Honeyside Farm in Sarasota: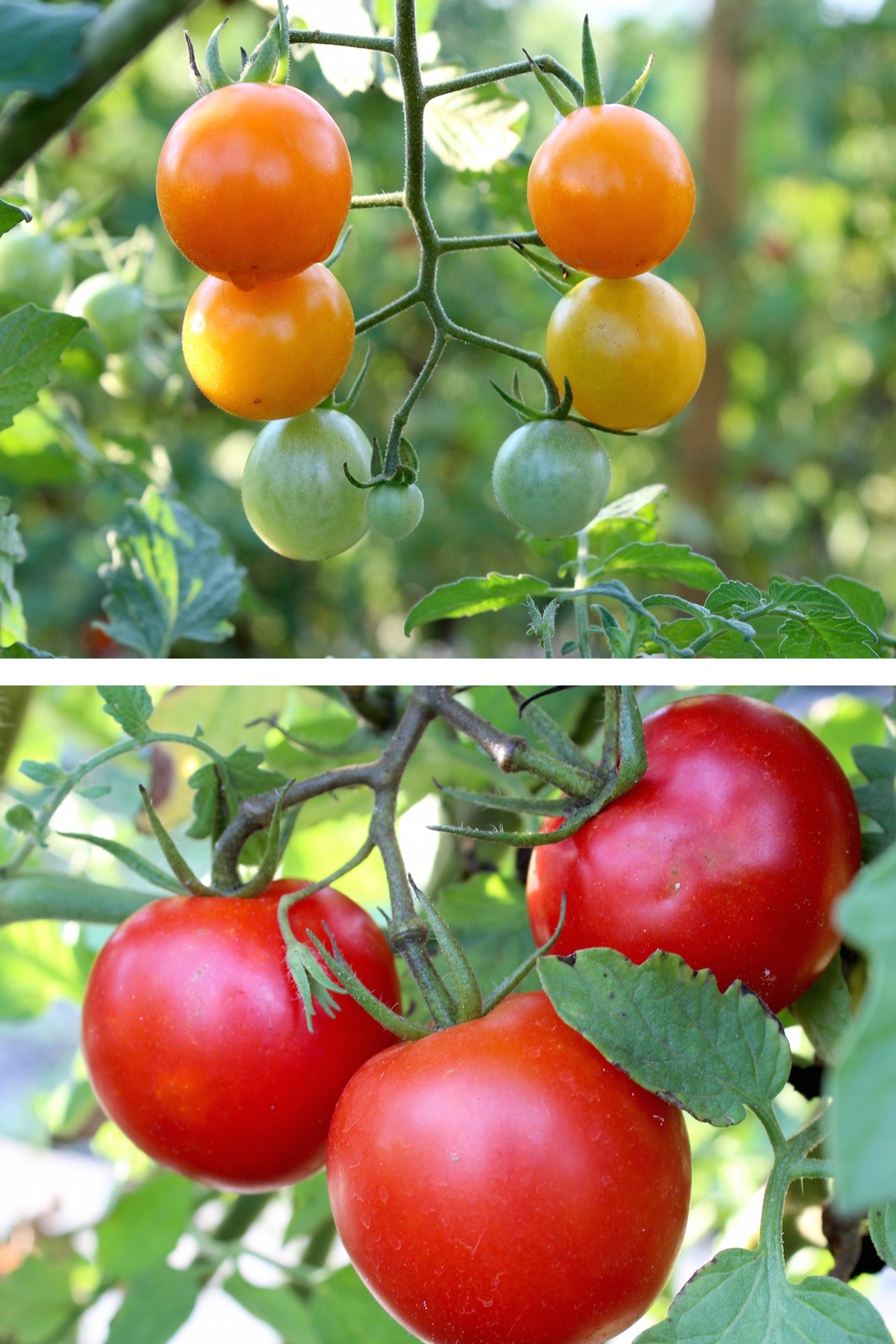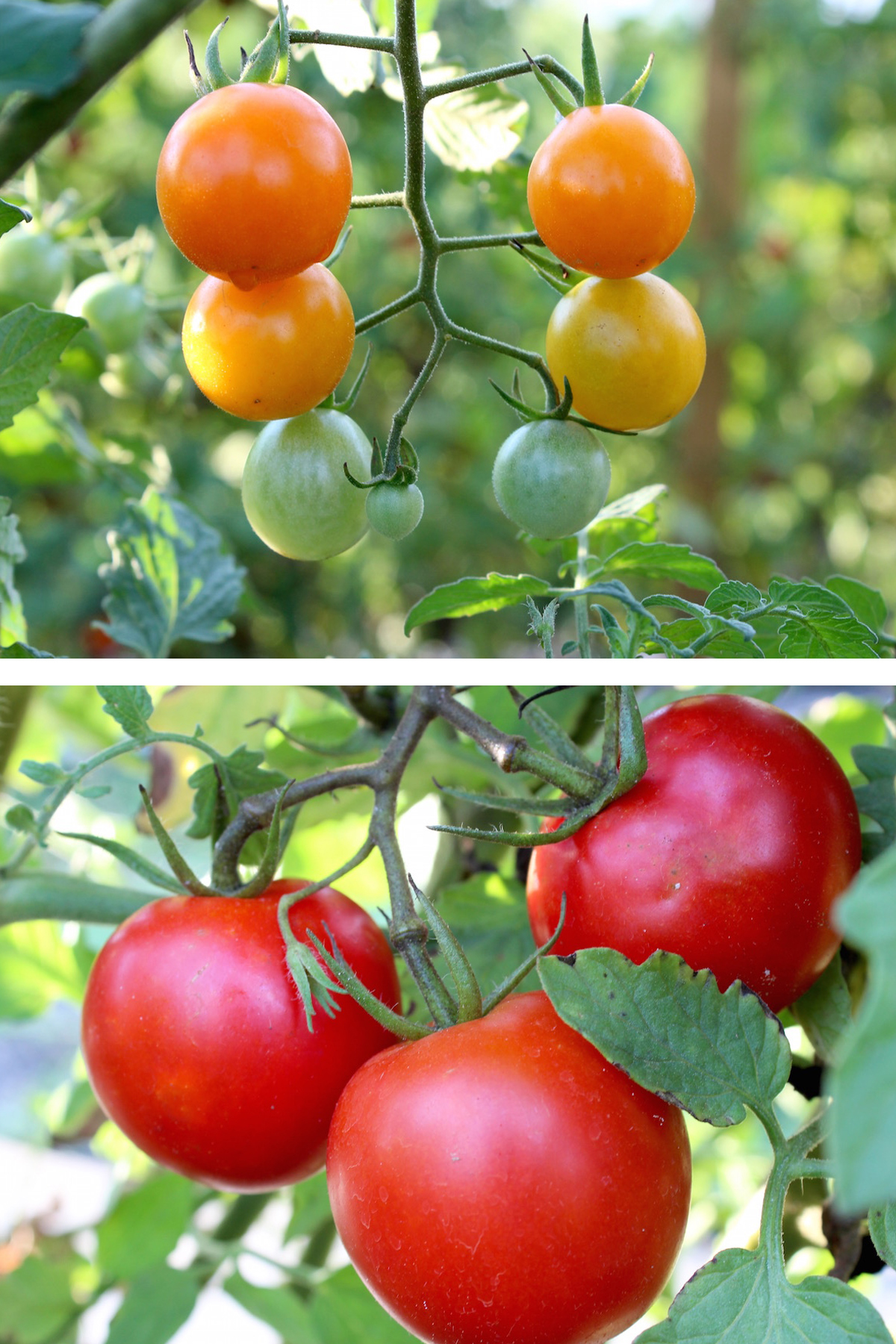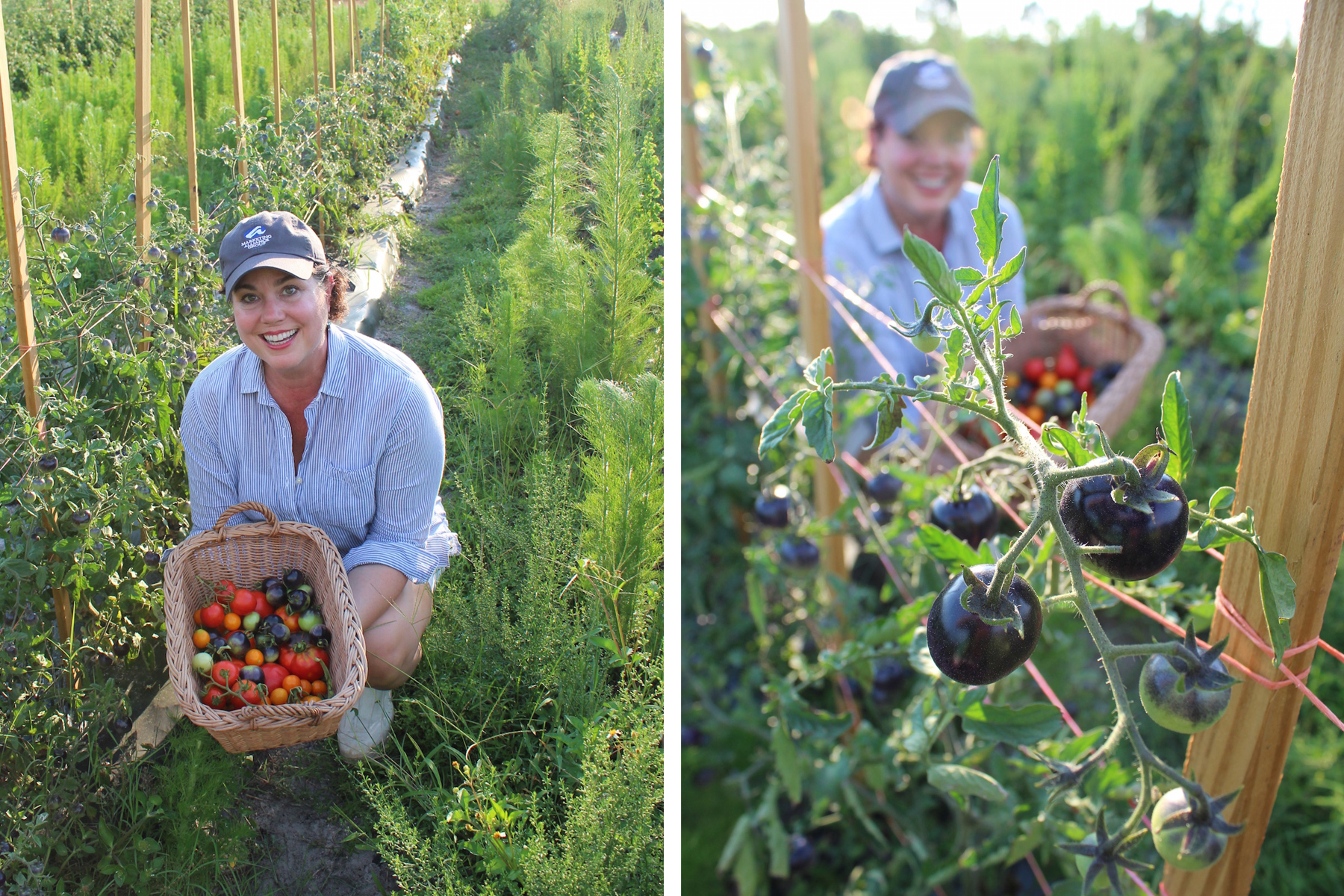 Honeyside Farms grows several varieties, including Gold Nugget, Moskvich, German Johnson, Green Zebra (my favorite), just to name a few. Recently, I had the special privilege of hand-picking some at their beautiful farm, but they primarily sell them at the Sarasota Farmer's Market on Saturday mornings, so be sure to stop by to check them out. Tiffany Bispham Bailey and her team grow these beauties and I'm sure they'd love to tell you about them 🙂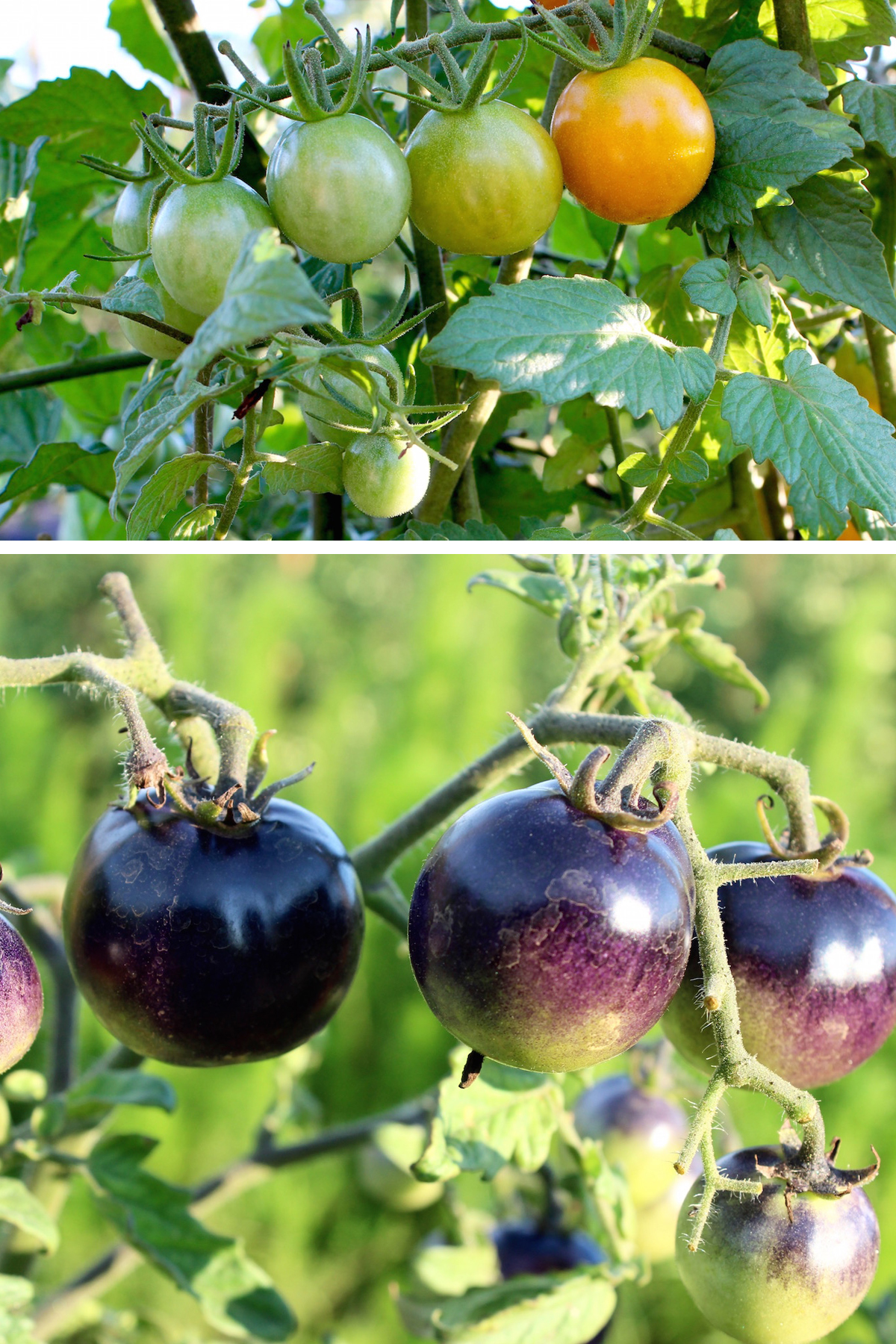 Whenever I have produce that's as fresh and beautiful as this, I like to honor it as the star ingredient in a recipe. This galette showcases the beautiful colors and shapes of these gorgeous tomatoes, and it offers a delicious, buttery crust, which acts as the perfect vehicle to get those tomatoes into your mouth 🙂
The savory crust and creamy/flavorful filling for this recipe are inspired by the folks at Food and Wine ("The Ultimate Savory Pie Crust").  I've been baking with this crust for some time — it's really delicious, and it's a great complement to tomatoes.  A galette like this makes a wonderful appetizer or a main meal with a fresh, green salad.  It's easy to pull together and, once it's cooked, you can just let it sit and rest, because it's best when it's served slightly warm or even at room temperature.  When it's hot outside, it's not good to rush anything, so just relax and enjoy Summer!

Heirloom Tomato Galette
Fresh heirloom tomatoes and some basil top this one-crust pie - a great summer dish.
Author:
My Delicious Blog
Ingredients
Crust: (adapted from Food & Wine's "The Ultimate Savory Pie Crust")
1¾ c. all-purpose flour
1 tsp. kosher salt
¼ tsp. freshly ground black pepper
1 stick + 2 Tb. cold, unsalted butter, cut into small cubes
⅓ c. ice water
Heavy cream or 1 beaten egg (for brushing crust)
Fresh basil (for topping, once cooked)
Filling:
¼ c. sour cream
2 Tb. whole milk ricotta
Few dashes of hot sauce (I used Sriracha)
Zest of 1 small lemon
Dash kosher salt
Few grinds of freshly ground black pepper
Approx. 2-3 medium/large tomatoes
Handful small tomatoes
Instructions
Prepare Crust:
In a food processor, pulse the flour, salt and pepper.
Add the butter and pulse until it looks like coarse meal.
Sprinkle the ice water over the mixture and pulse until the dough just starts to come together.
Scrape the dough onto a work surface. Gather up crumbs and pat the dough into an 8-inch round.
Wrap in plastic and refrigerate about 1 hour.
Prepare Filling & Tomatoes:
Combine sour cream, ricotta, hot sauce, lemon zest, salt & pepper in a small bowl. Cover and refrigerate until ready to use.
Slice the larger tomatoes and cut in half the small varieties - for texture and spacing.
Assemble Crust & Filling:
Preheat the oven to 450 degrees.
Line a baking sheet with parchment paper.
Remove dough from refrigerator and allow to rest for about 10 minutes before rolling it out.
On a floured surface, roll out the dough to a 10-12" circle, about ¼" thick.
Spread the cheese mixture over the center, leaving about 1" of dough around the edges.
Spread tomatoes over the cheese layer; keep adding tomatoes until you have a nice-looking design.
Fold the edges of the dough onto the tomatoes.
Brush the edges of the dough with cream or a beaten egg. Sprinkle edges with kosher or Maldon salt (optional).
Sprinkle olive oil over tomatoes; top with a few grinds of fresh black pepper.
Place in oven and cook until the crust is nicely brown and starts to bubble, about 30-35 minutes.
Remove from oven and allow to cool at least 20 minutes before serving. Just before serving, sprinkle with fresh basil.
Notes
I find it helpful to prep the ice water for the dough by placing several ice cubes in a small bowl, then filling the bowl with water and allowing it to cool before mixing the dough. Simply measure out the amount of water you need 🙂