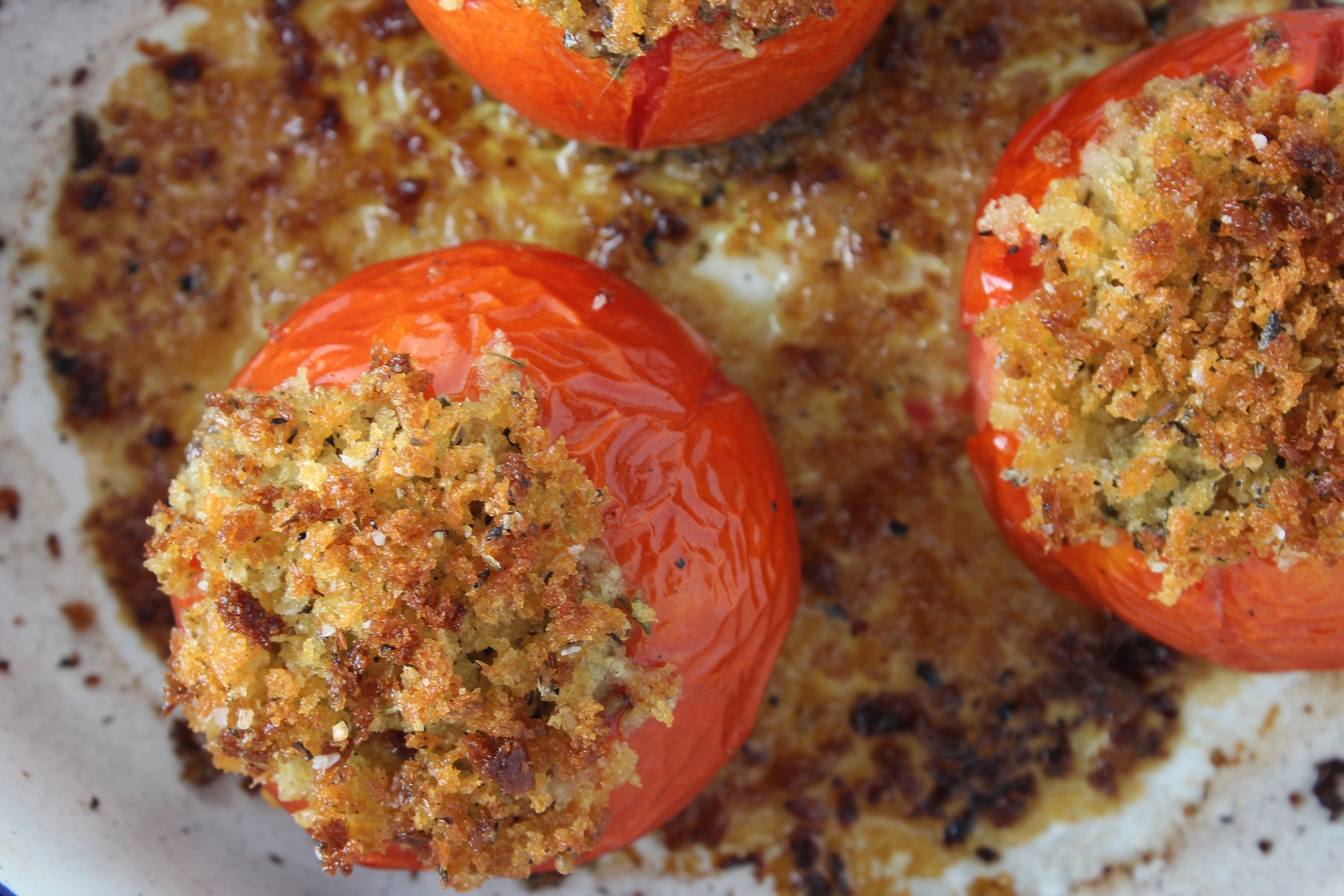 I remember the first time I ate a stuffed tomato. . . I was dating my (now) husband and he was making dinner at his tiny apartment on the beach. What a place!  Everything in his kitchen was miniature-sized. The stove was a vintage unit with tiny burners and its oven was a quarter of the size of a typical oven. The refrigerator was small, and there was certainly no room for a dishwasher. Each utensil was carefully chosen to ensure it fit in the lone drawer, and if it didn't it had to be sacrificed (or stuffed in the bottom drawer of the stove).  You could only take something out of a cabinet when you were ready to use it, then immediately put it back in its place. It was so tight that when you opened the refrigerator door, it rubbed up against the baseboard, which prevented the door from opening fully (so that baseboard had to be sacrificed).  But my favorite thing in his kitchen was his quarter-sized cookie sheet — the only size that fit in the oven.  We called it the "Barbie Pan" and boy, did we cook some good things on that thing!
I was sitting on a bar stool, watching him cook (because there was no possibility of us both being in the kitchen) and I remember thinking that he was so organized and neat, but I later realized that he had to be like that because it was just so darned small and even one bread crumb out of place wreaked havoc!  When he pulled out the "Barbie Pan" and put a couple of whole tomatoes on it, I was intrigued. He said he was making stuffed tomatoes, one of his favorites. Having never tasted one at that point in my life, I was excited. I watched him lob off the tops of each tomato, scoop out the seeds, fill the cavities with breadcrumbs and cheese, then pop them in the (tiny) hot oven. They were awesome – sweet, savory and tender, with a tasty, crunchy topping that was a welcome surprise.
So many sweet memories in that tiny kitchen 🙂
Stuffed/baked tomatoes really do make a great side dish. They're fast and easy to prepare and they're a great way to use up late summer/early Fall tomatoes, when they all seem to ripen at the same time. For this round, I used the Moskvich heirloom tomatoes I picked up at Honeyside Farms at the Sarasota Farmer's Market.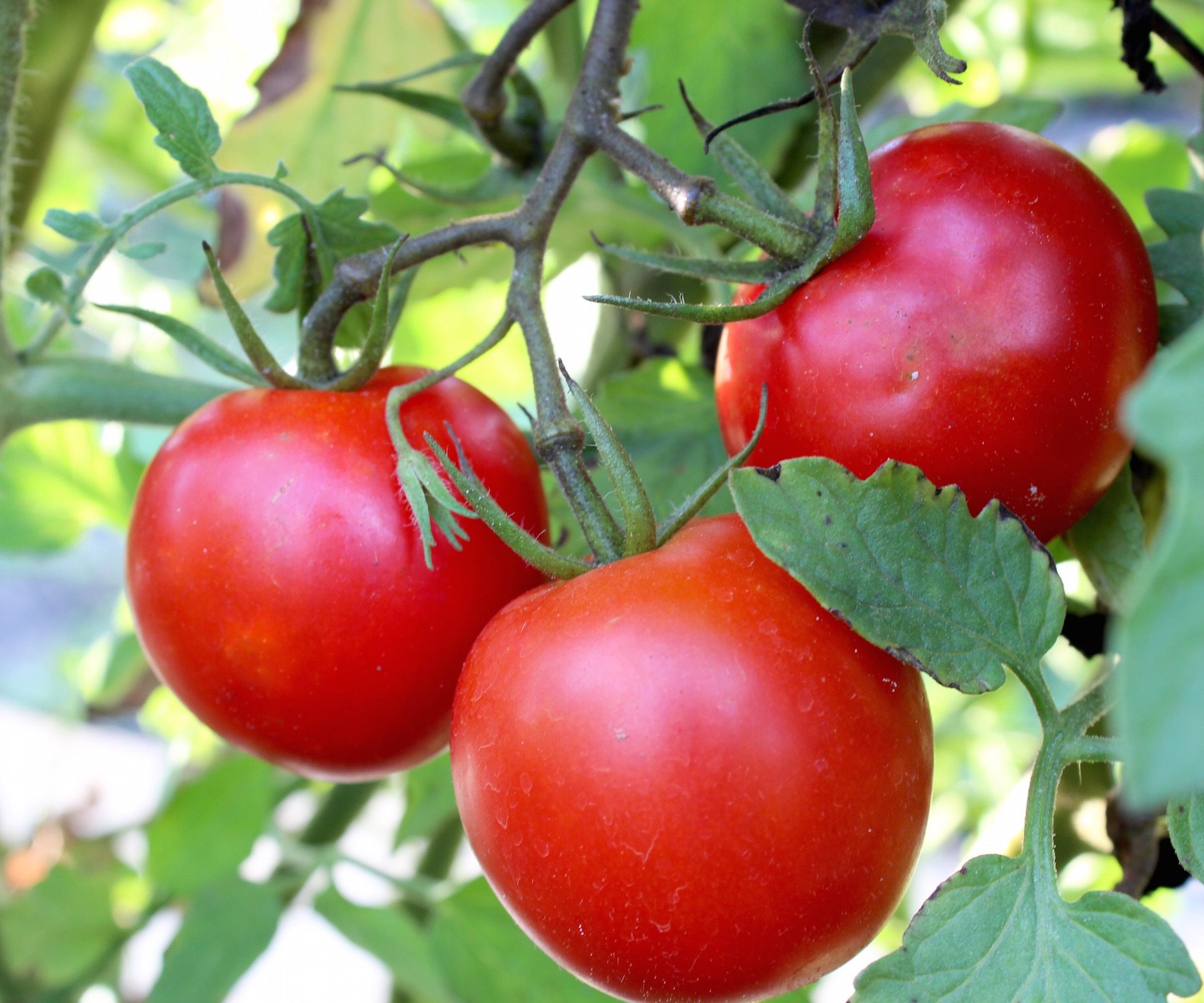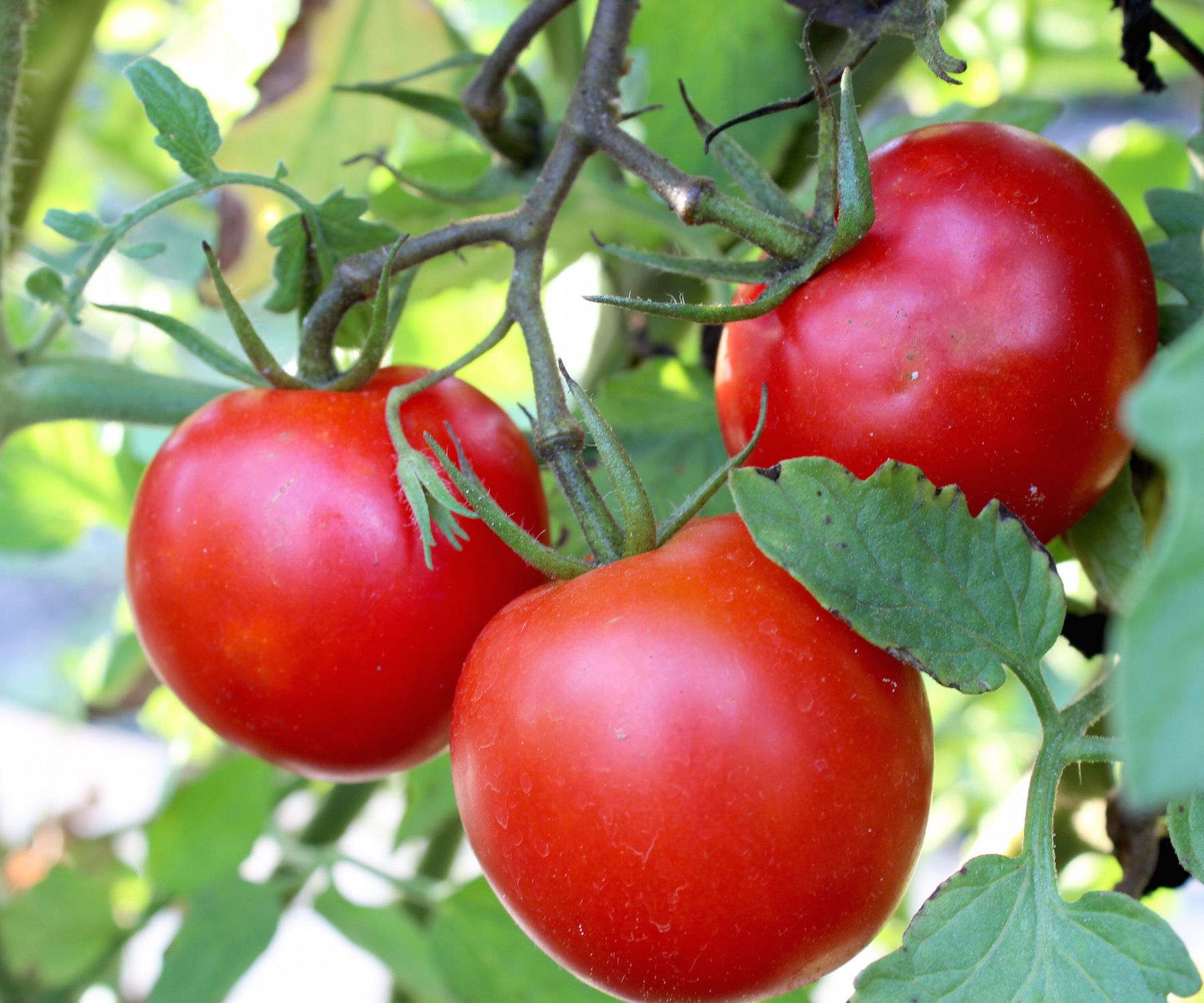 These bright red beauties were perfectly sized for stuffed tomatoes, but you could use just about any ripe variety.
I added a dollop of basil pesto into each tomato before sprinkling on the breadcrumb mixture. But if you don't have pesto, you could simply add grated parmesan, dried or fresh herbs and fresh garlic to the breadcrumb mixture. There's no right or wrong way to make stuffed tomatoes – just enjoy them!

Baked Tomatoes with Pesto
Summer tomatoes baked with basil pesto and crunch Panko bread flakes are so delicious.
Author:
My Delicious Blog
Ingredients
4 medium, ripe tomatoes
~3/4 c. Panko bread flakes (more or less, depending on size of tomatoes)
2-3 Tb. olive oil
¼ tsp. kosher salt
⅛ tsp. freshly ground black pepper
2 Tb. basil pesto (homemade or store-bought)
Instructions
Heat the oven to 450 degrees.
Splash a little olive oil in the bottom of a baking dish.
Cut a tiny slice from the bottom of each tomato, so each sits flat, then cut off the tops from each tomato, crosswise.
Using your fingers or a spoon, scoop out/discard the seeds (careful not to pierce the bottom of the tomato) then place in the baking dish.
In a small bowl, mix together Panko, olive oil, salt and pepper until the mixture holds together well.
Add about 1 tsp. of basil pesto to the cavity of each tomato.
Top each tomato with breadcrumb mixture (don't hesitate to overfill, if you have plenty!).
Place in oven for about 20 minutes, until the tops are nice and brown and the skins start to split/blister.