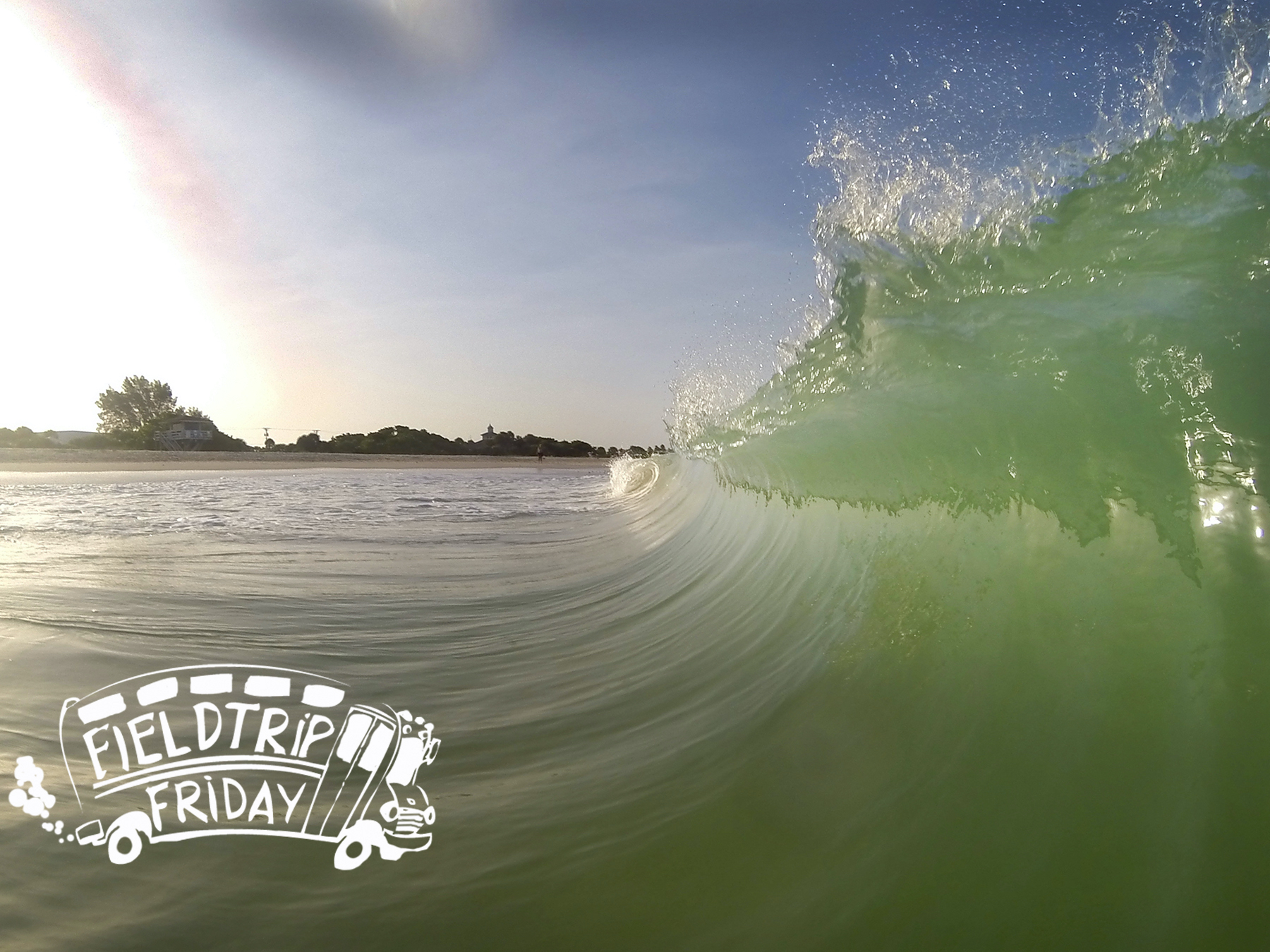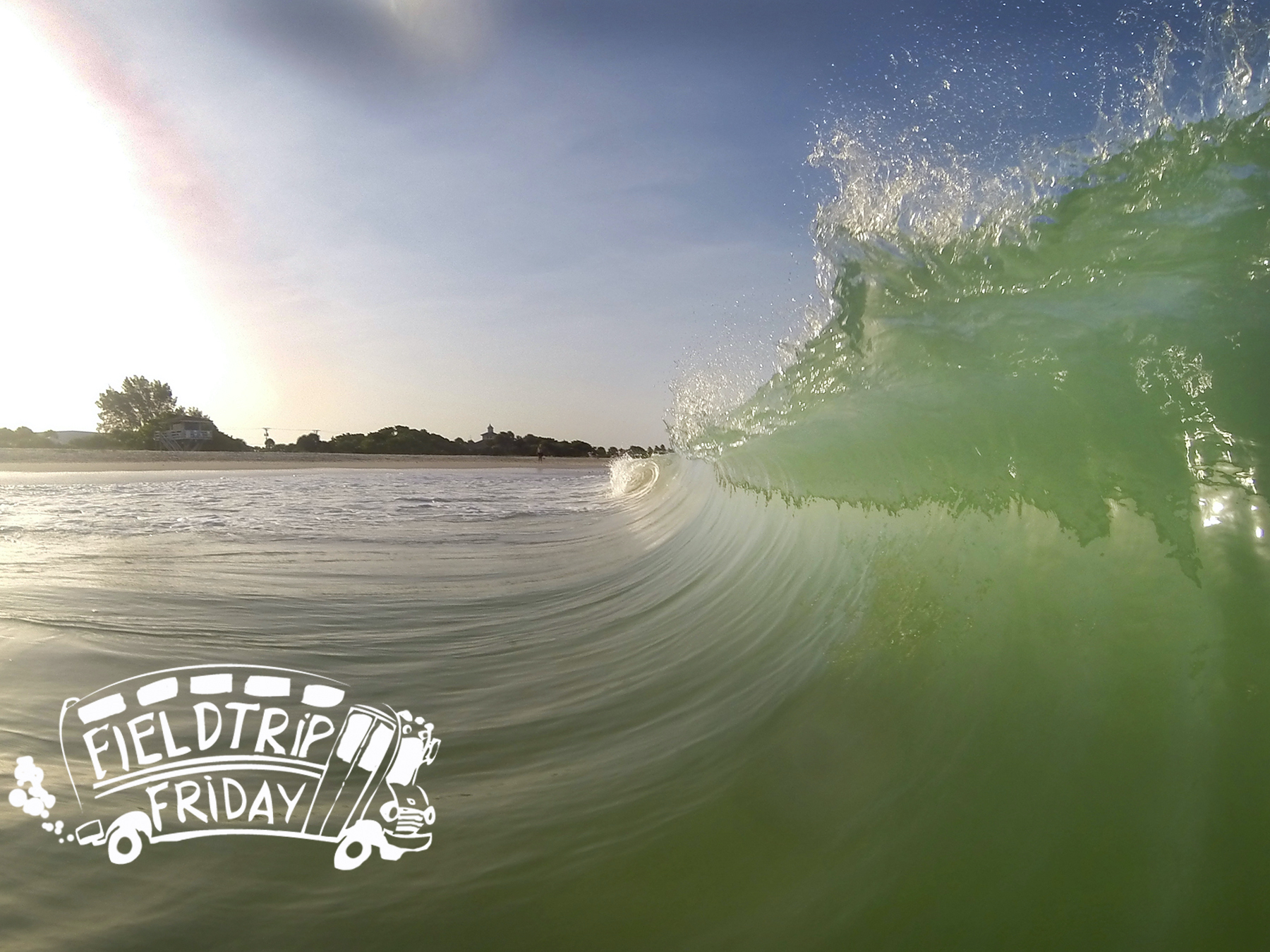 (Field Trip Fridays capture interesting, fun, food-related and/or fishing adventures that I like to share with you.)
Today marks 30 consecutive mornings of beach swims at Nokomis Beach!  My hubby and I started this effort to shake up our daily routine, and found ourselves swimming in all sorts of conditions, having tons of fun, and thankful we stuck to it (to learn how it began, check out this
post
).
To celebrate, we packed a picnic.  What does one eat for such a milestone?  A great breakfast
sandwich
, that's what!  My inspiration was the sandwich we had at
Provincetown Portuguese Bakery
 years ago on Cape Cod.  I knew it was the spot for us when I saw a woman frying malasada in the window: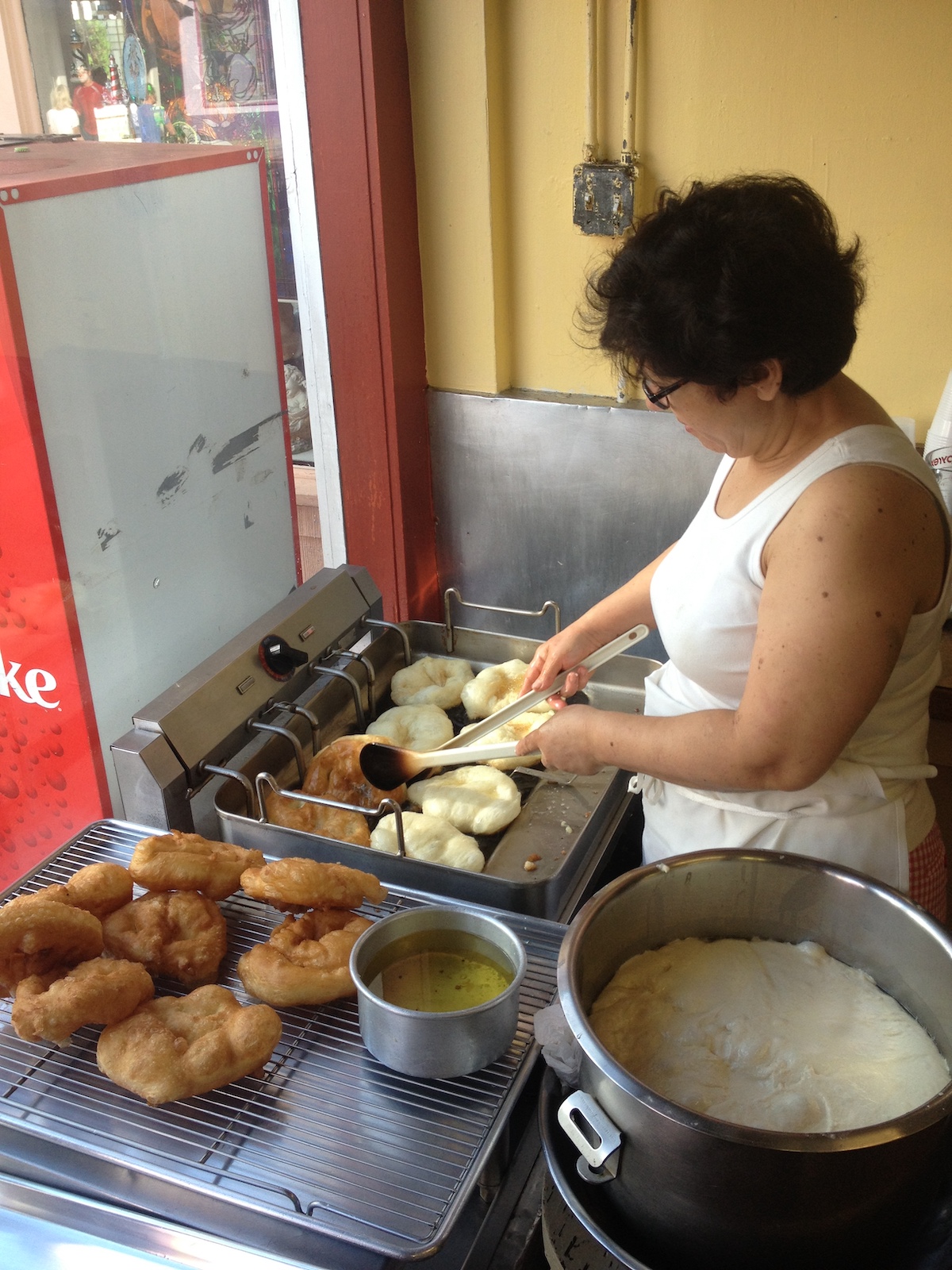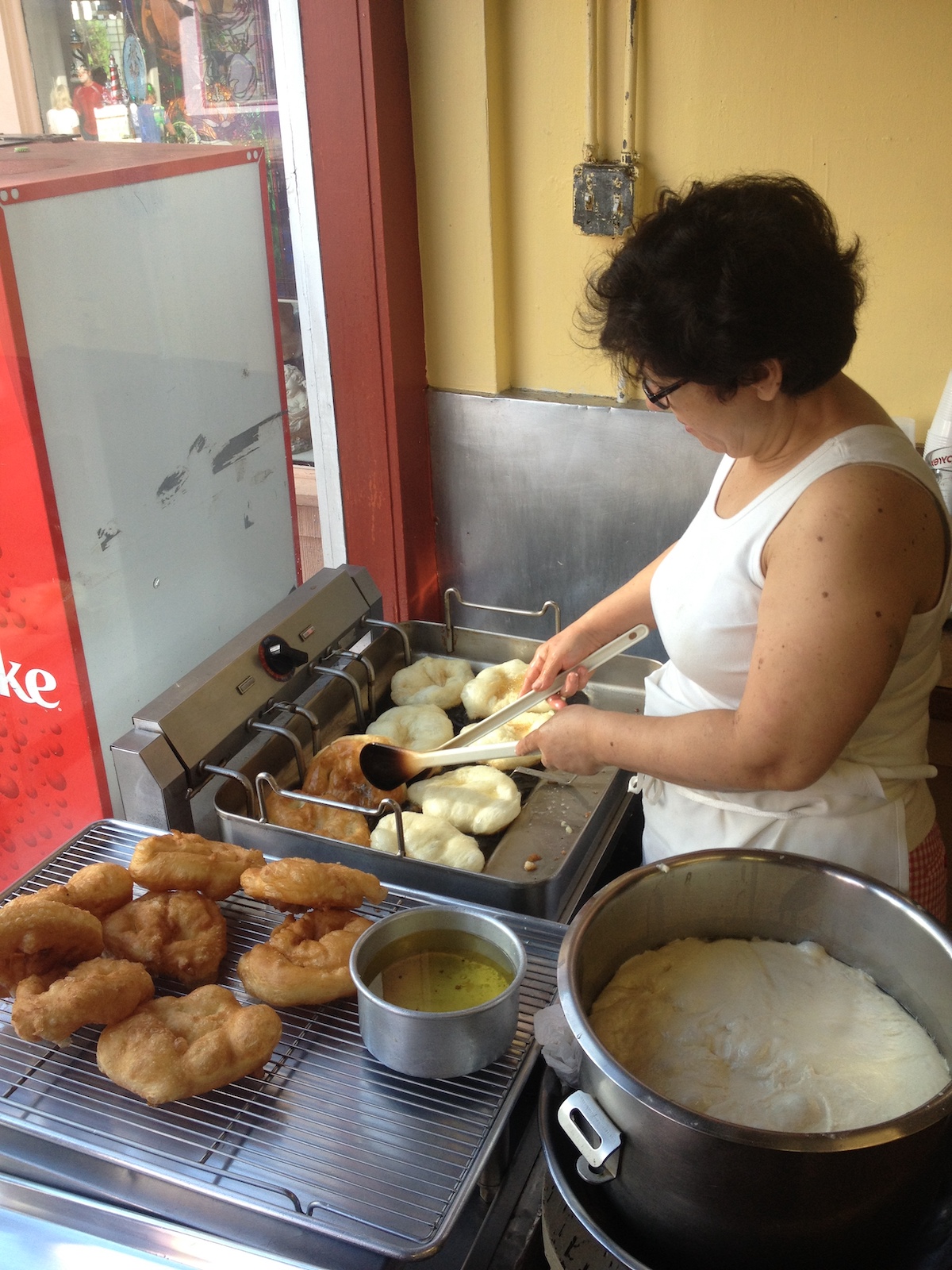 You might recall my fondness for Portuguese food, having grown up near Fall River, Massachusetts, with favorites like linguica, sugary malasada pastries, and sweet breads the size of my head, so I knew we'd get something extraordinary at this place.  It was called "Portguese Extravaganza" – a sweet roll stuffed with egg, linguica patty and cheese, grilled in a panini press (and cut in half so we could share).
The first bite told me everything I needed to know.  Spicy linguica blackened around the edges, perfectly cooked egg, and sharp Cheddar that complemented the sweet, crispy bread.  I savored every morsel of my half.  But when I got to the last bite, Brendan told me I looked so sad he couldn't bear it, so he insisted I take the last bite of his sandwich. . .
You know, love can be defined in many ways – like when you can't imagine spending time with anyone else in the world, or a touch that conveys the warmest affection for another human being, or looking into someone's eyes and seeing his/her soul.  But I think it can also be defined as a guy offering his wife the last bite of one of the most delicious sandwiches he's ever eaten, because he knows she loves it so much 🙂
Left – 2013 in Provincetown.  Right – 2020 on Nokomis Beach: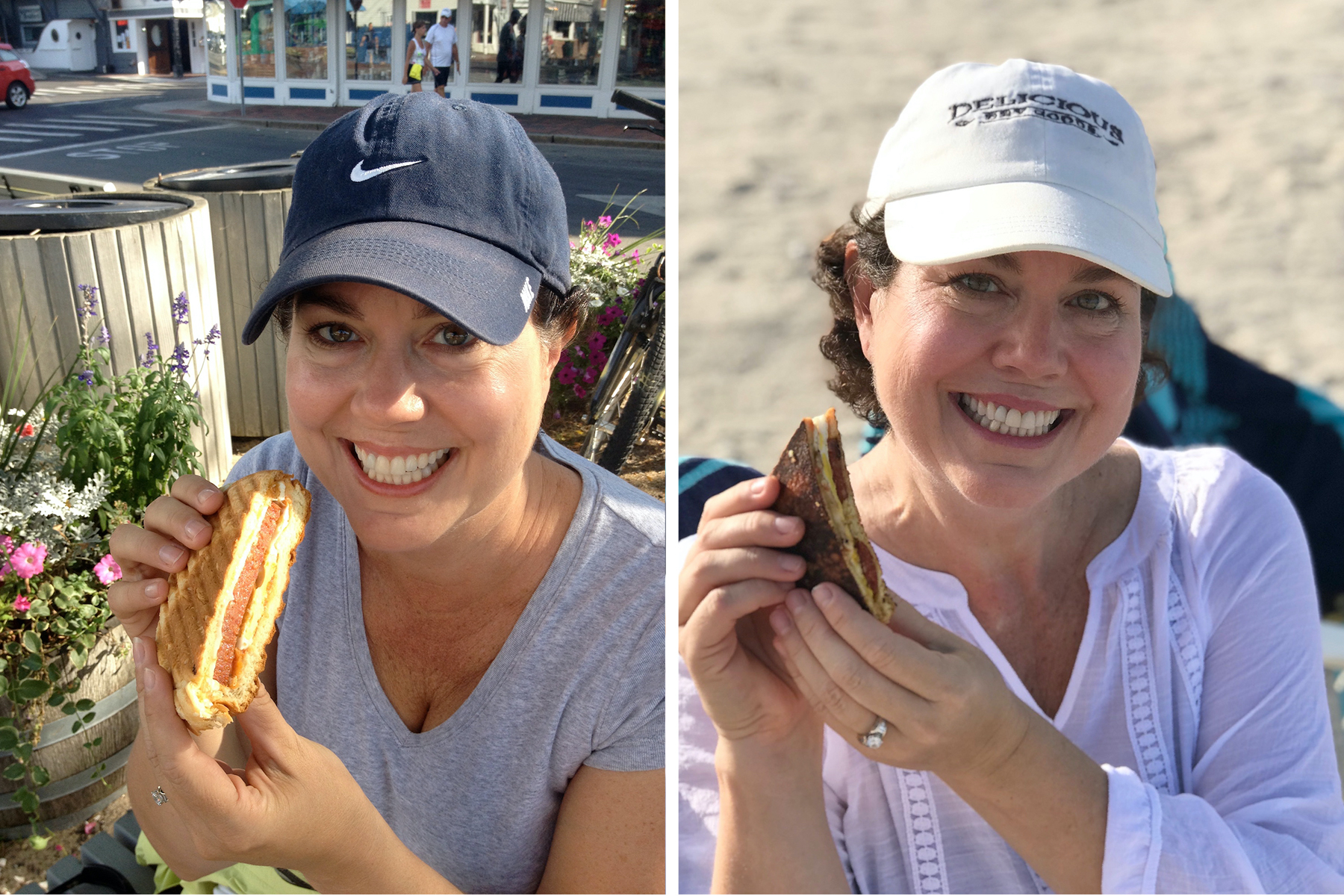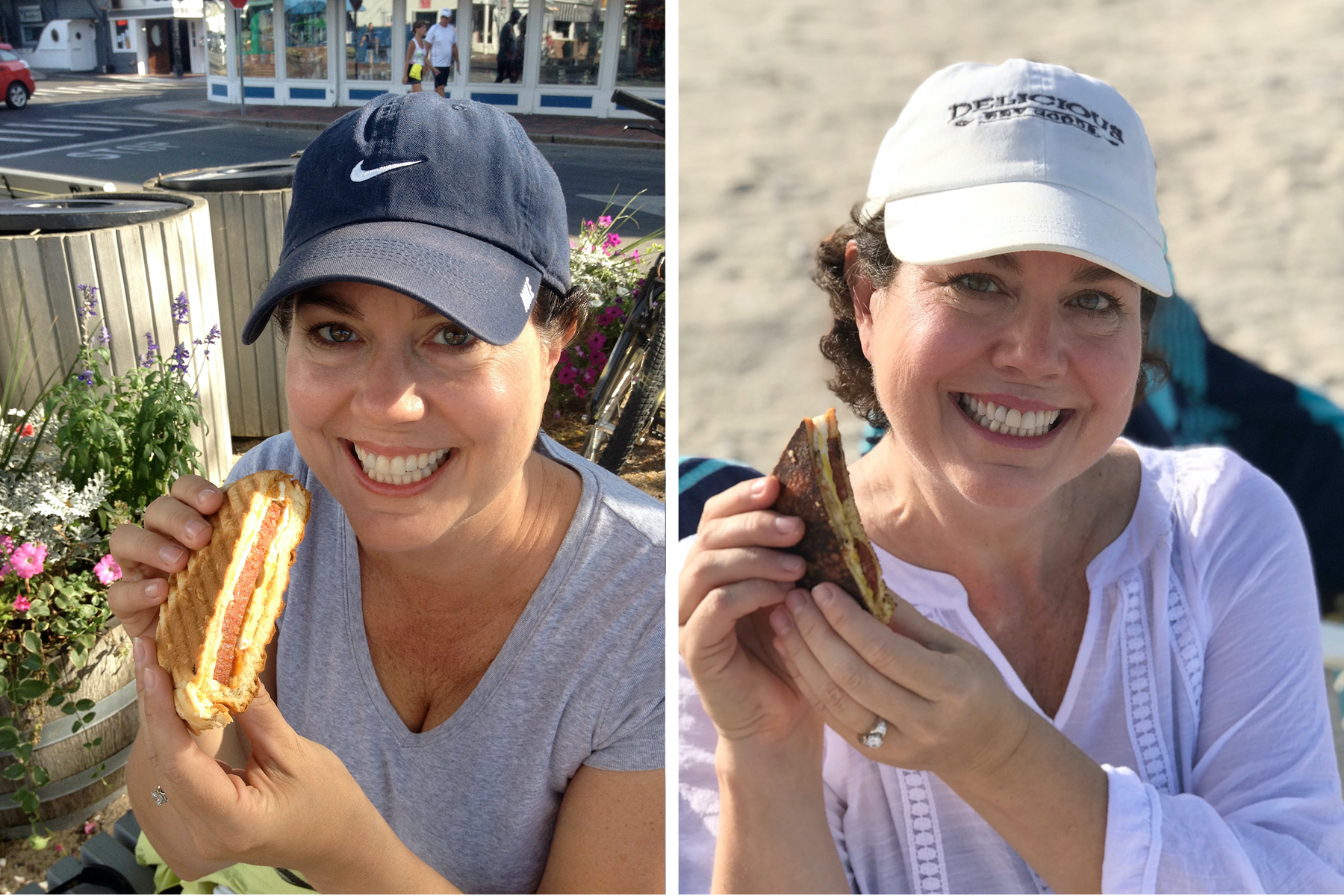 Making this sandwich is easy and there are no rules – fry linguica, cook an egg (it's best if you break the yolk), shred some cheese, tuck it between two slices of yummy bread (I used buttery brioche), then grill it in a pan (like a grilled cheese) or panini press.  The flavor combo is perfect.  Even if you can't get to the beach, you can still enjoy it for breakfast or lunch, or take it on a picnic somewhere – it travels well in aluminum foil 🙂
As the Portuguese say, "Tenha um bom dia" – "Hope you have a good day!"