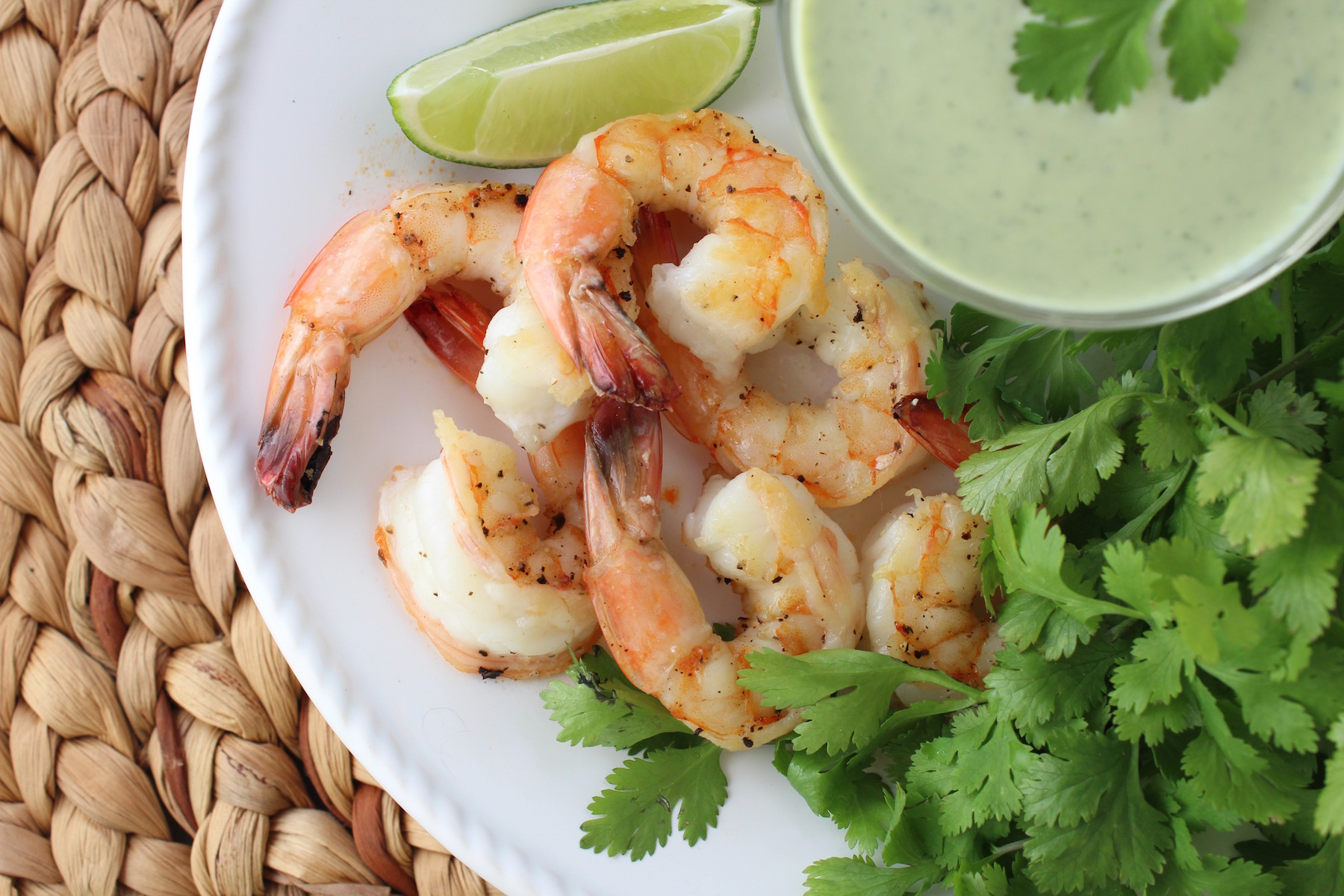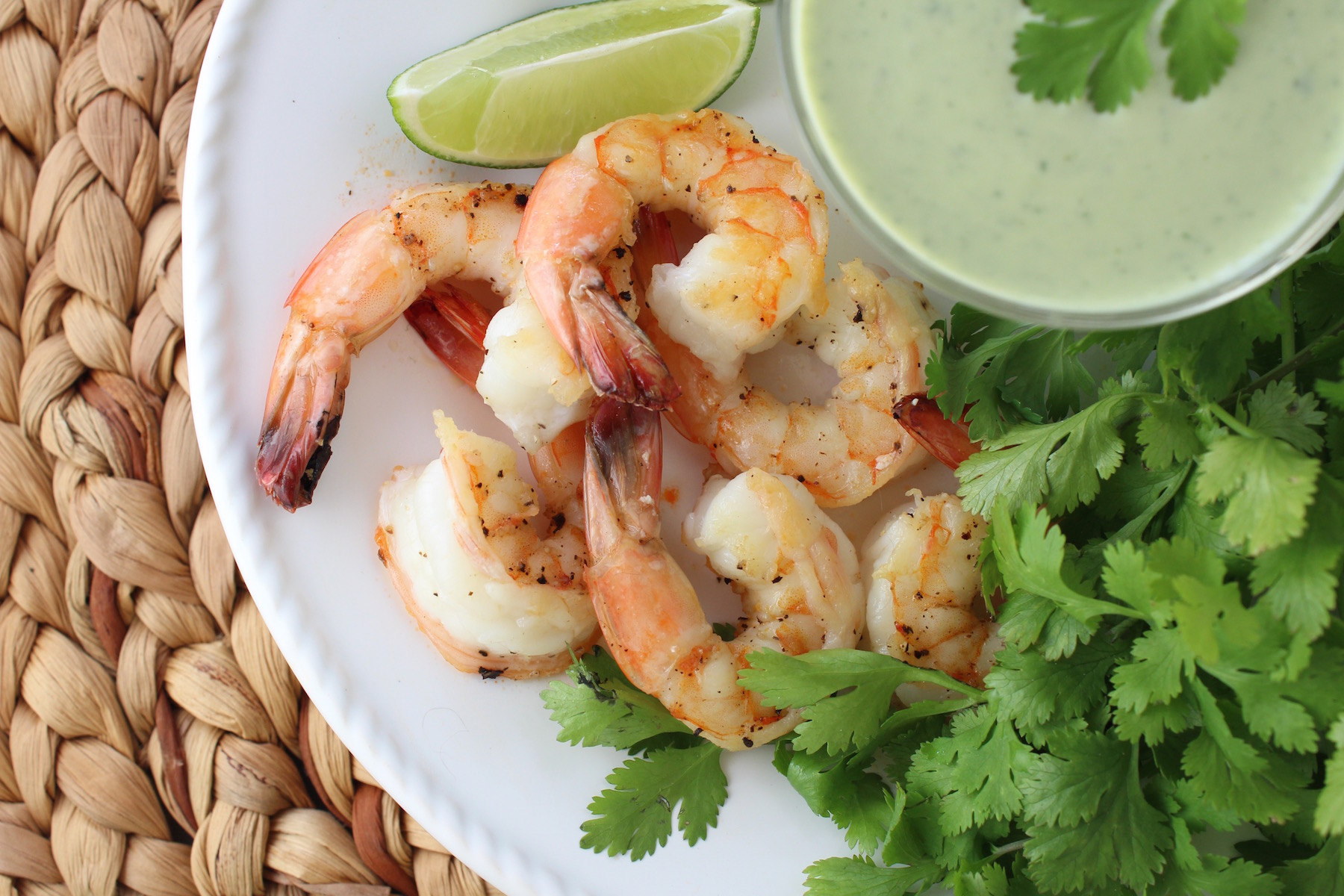 A tasty sauce adds flair to whatever you pair it with, and it even has the potential to become the star of the dish.
When pairing a sauce with something, I try to not create flavor competition.  Basically, if I'm making a zippy, very flavorful sauce, I tone down its partner. The same is true if I'm making a very flavorful or spicy main dish and simply want a fresh complement via the sauce. It's a pretty good rule to go by in the kitchen – sort of like the rule in the fashion world that when wearing something full on top, it's best to pair it with something tapered on the bottom (and vice versa).   I bet you weren't expecting that analogy 🙂
But enough of that – time to talk about this dish. I had some beautiful Gulf Pink Shrimp and wanted to pair them with a fresh-tasting sauce that incorporated lemongrass and cilantro from my garden, along with the zip of lime — a great combo, all around.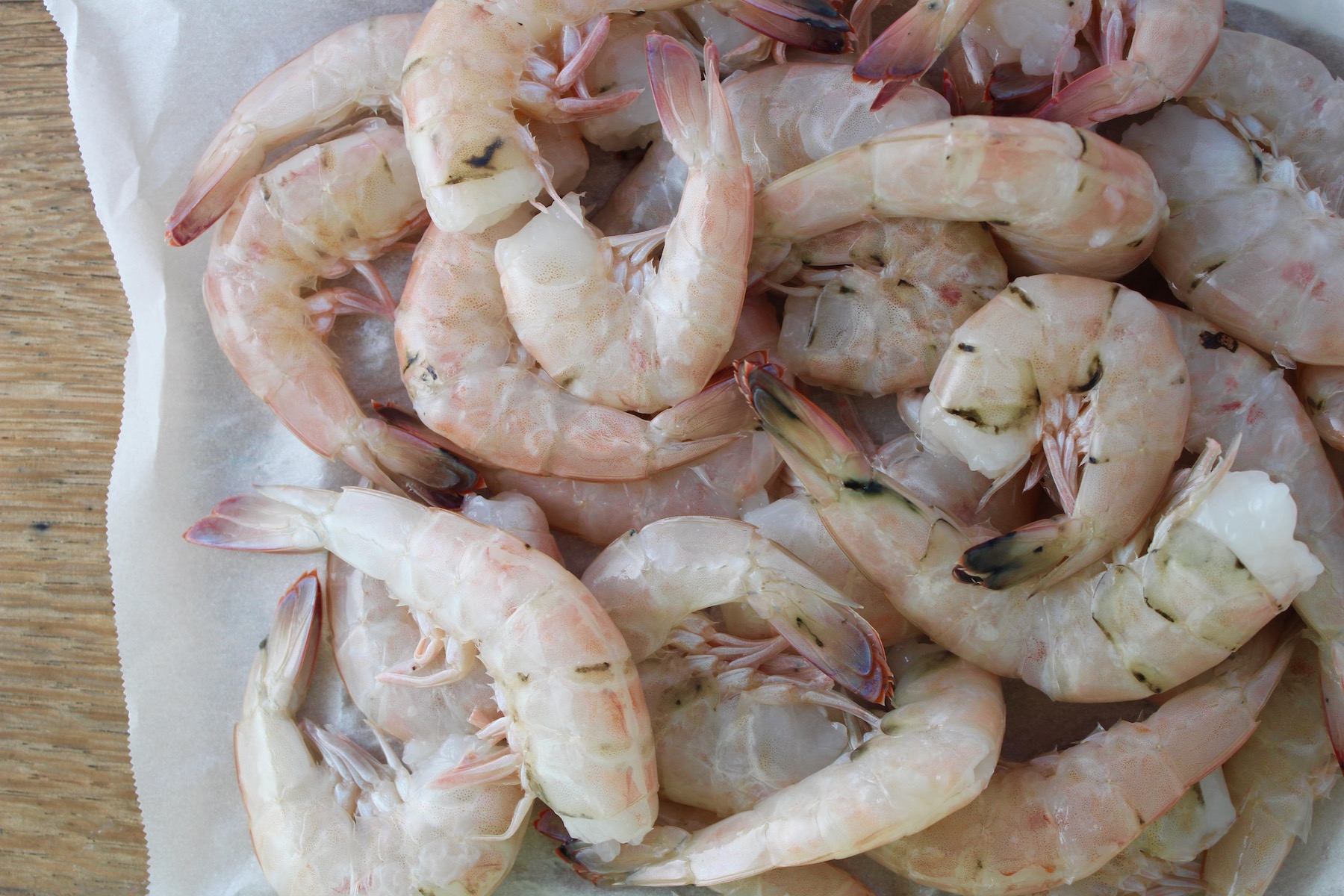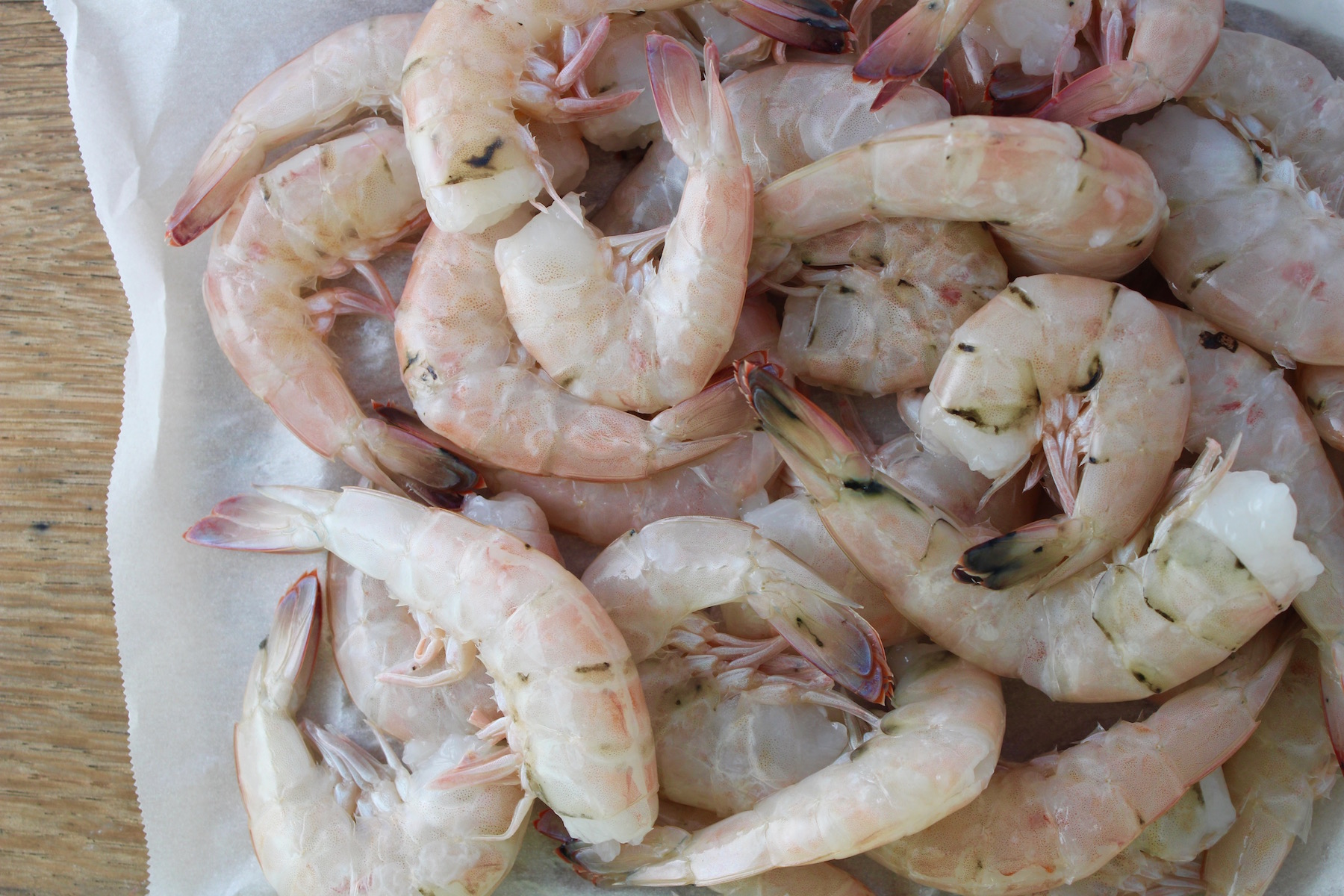 When these shrimp are cooked, they're plump, tender, mild and sweet, so I decided to just roast them with olive oil, salt and pepper so that specialness came through.  As for the lemongrass, it was another big day at the Coudal house this week when I cut the first stalks from my garden!  This is the first time I've grown it and it seems to be doing quite well.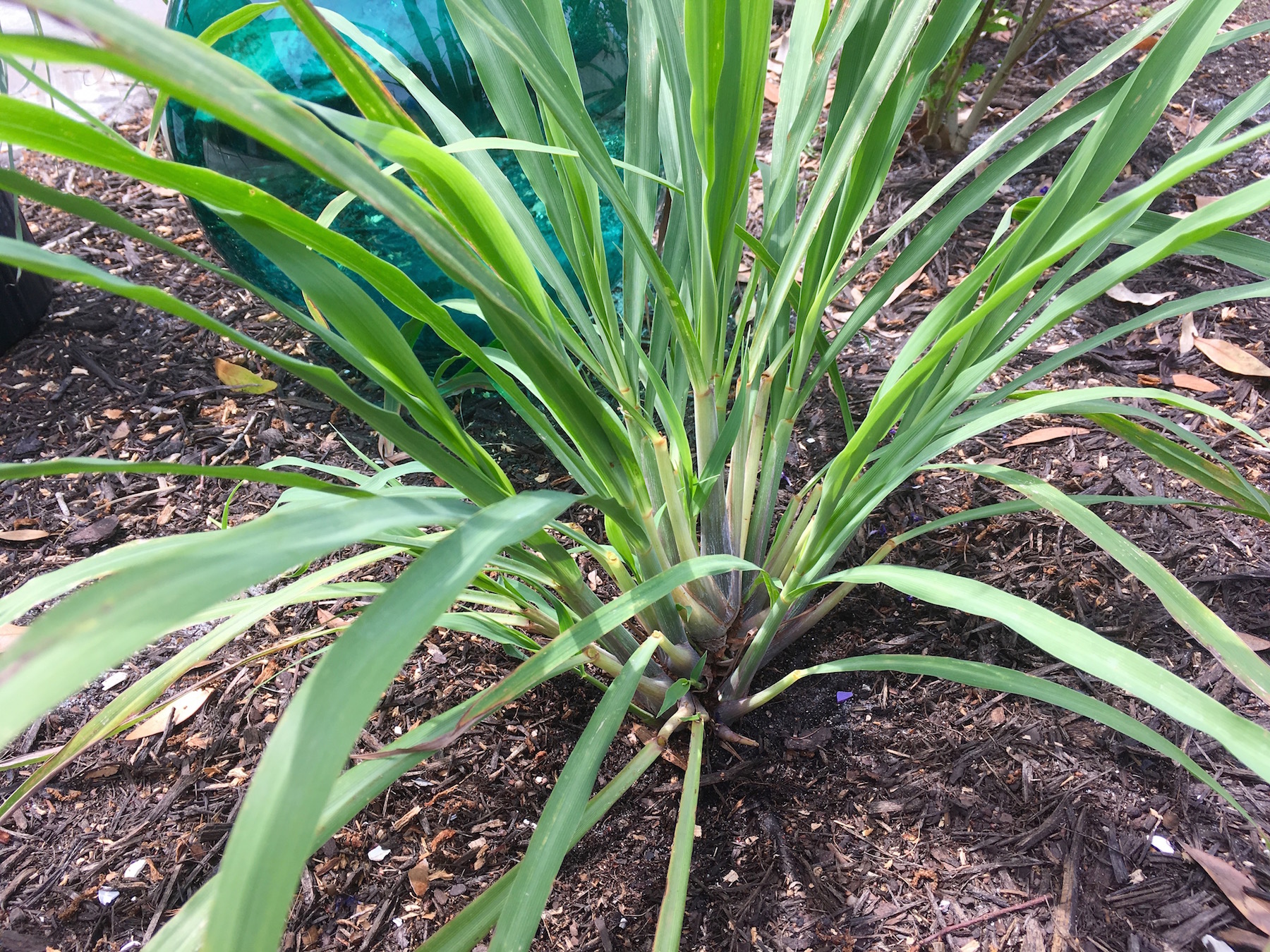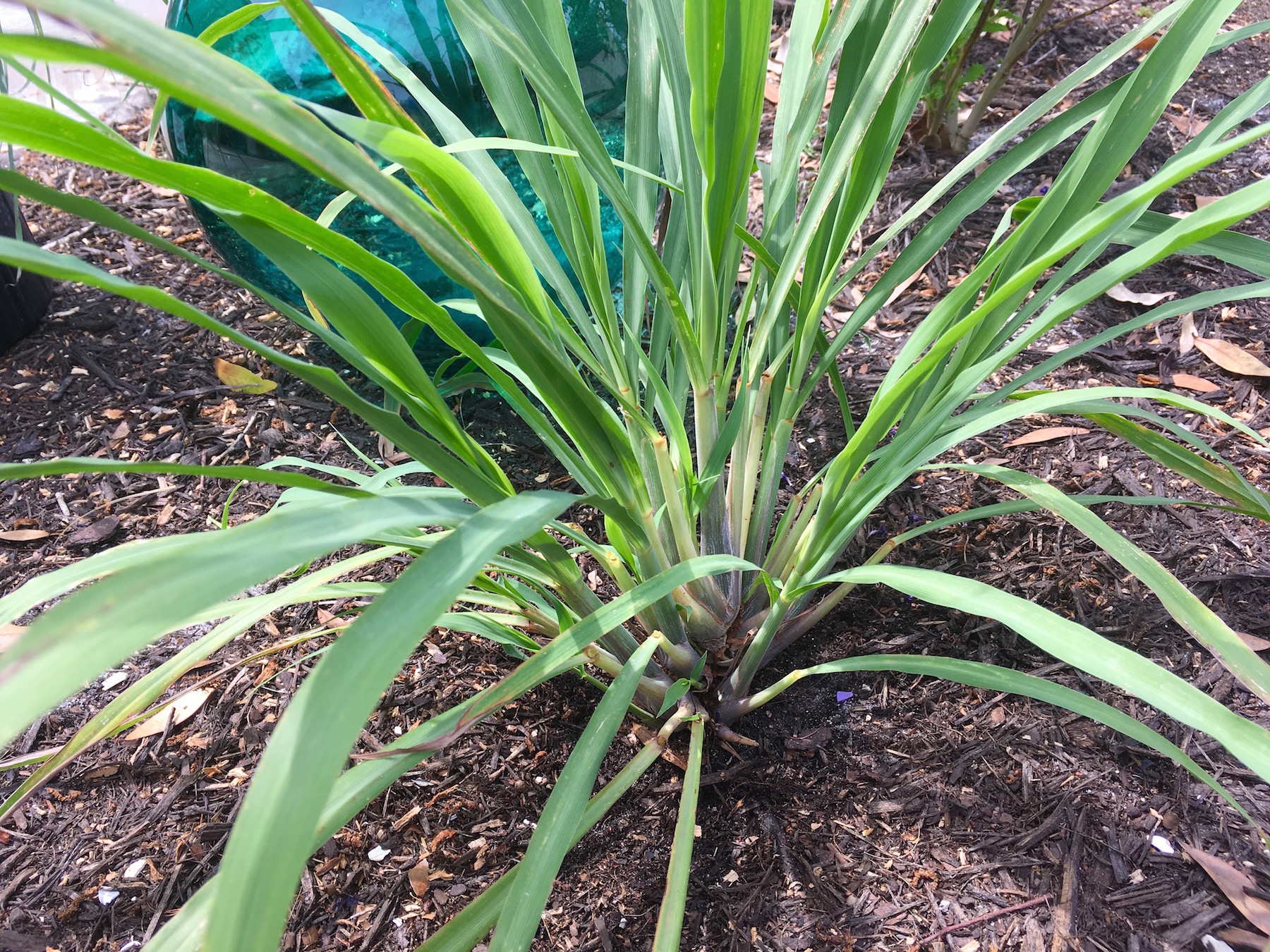 If you don't grow your own lemongrass, you can find some at Asian markets, Whole Foods, and sometimes supermarkets in the herb section.  To learn how to prepare fresh lemongrass, check out my post Thai-Inspired Seafood Pot Pie.
The base of this sauce is sour cream then I mixed in lots of lime zest, lime juice, lemongrass, jalapeño, cilantro, garlic and green onion.  VERY tasty. That fresh burst of flavor alongside tender, tasty shrimp was wonderful, but not overpowering.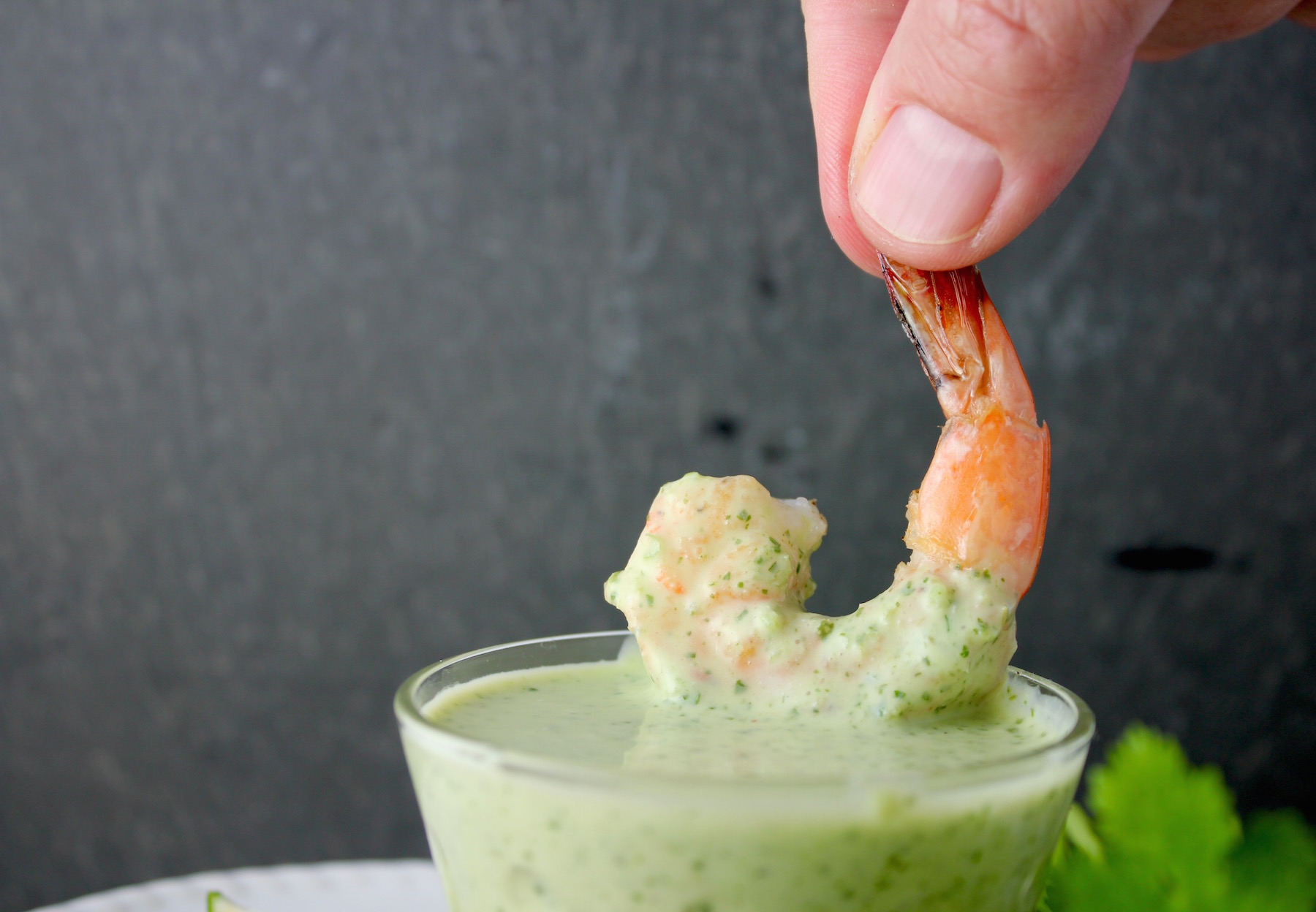 I even think this sauce would be great with grilled chicken or pork, or seared fish. Heck, you could even use it as a salad dressing.
Good taste is always in fashion 🙂

Roasted Shrimp with Lemongrass, Lime & Cilantro Sauce
Roasted shrimp pair perfectly with this delectable dipping sauce.
Author:
My Delicious Blog
Ingredients
Lemongrass, Lime & Cilantro Sauce
¼ c. coconut milk
¾ c. sour cream
2-3 stalks fresh lemongrass (depending on size)
2 green onions, roughly chopped
¼ c. fresh cilantro leaves
2 Tb. jalapeno, chopped
1 clove garlic
1 slice ginger, peeled & grated (or finely minced & mashed)
¼-1/2 tsp. kosher salt (to taste)
1 lime, zested and juiced
Shrimp
1+ lbs. large shrimp (I used Florida Gulf Pink Shrimp)
Olive oil
Kosher salt
Freshly ground black pepper
Instructions
Remove ends and tough outer stems from the lemongrass to reveal the tender, inner core. Smash lightly with the flat side of a chef's knife or a meat pounder to release the oil, then chop.
Add all Sauce ingredients to a small food processor and blend until smooth. Taste for seasoning, then transfer to a bowl and refrigerate at least 1 hour before serving (this sauce needs to 'marinate').
Just before serving, heat oven to 350 degrees.
Peel and devein shrimp, but keep the tail ends on. Rinse with water and pat dry with a paper towel.
Place shrimp on a rimmed baking sheet. Sprinkle with 2-3 Tb. olive oil then salt and pepper. Mix to combine the seasonings, but ensure the shrimp are in one layer.
Roast in oven for a few minutes - just until they turn pink (you don't want to overcook!).
Remove and serve at room temperature (or slightly chilled) alongside the Sauce. Garnish with fresh cilantro.