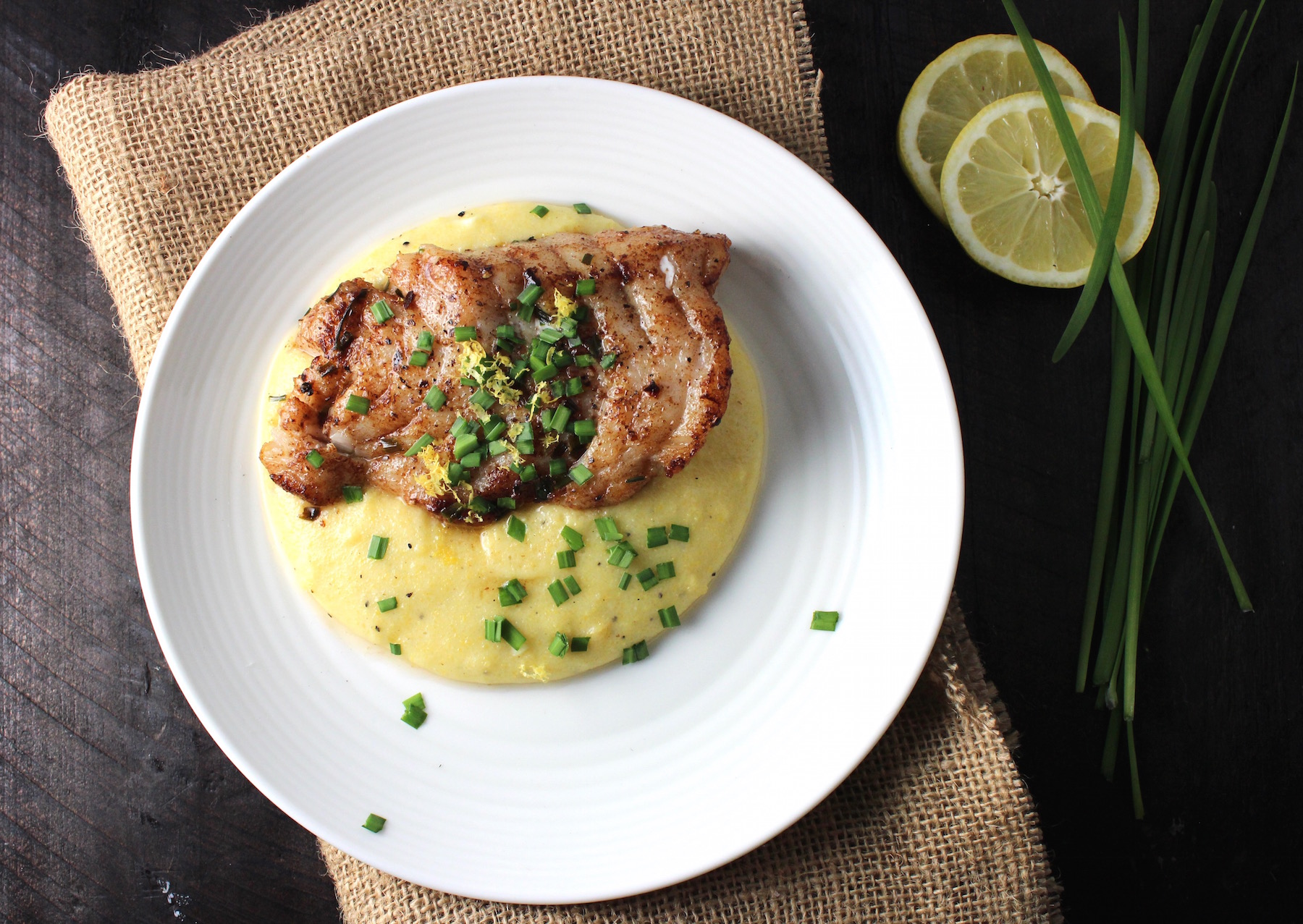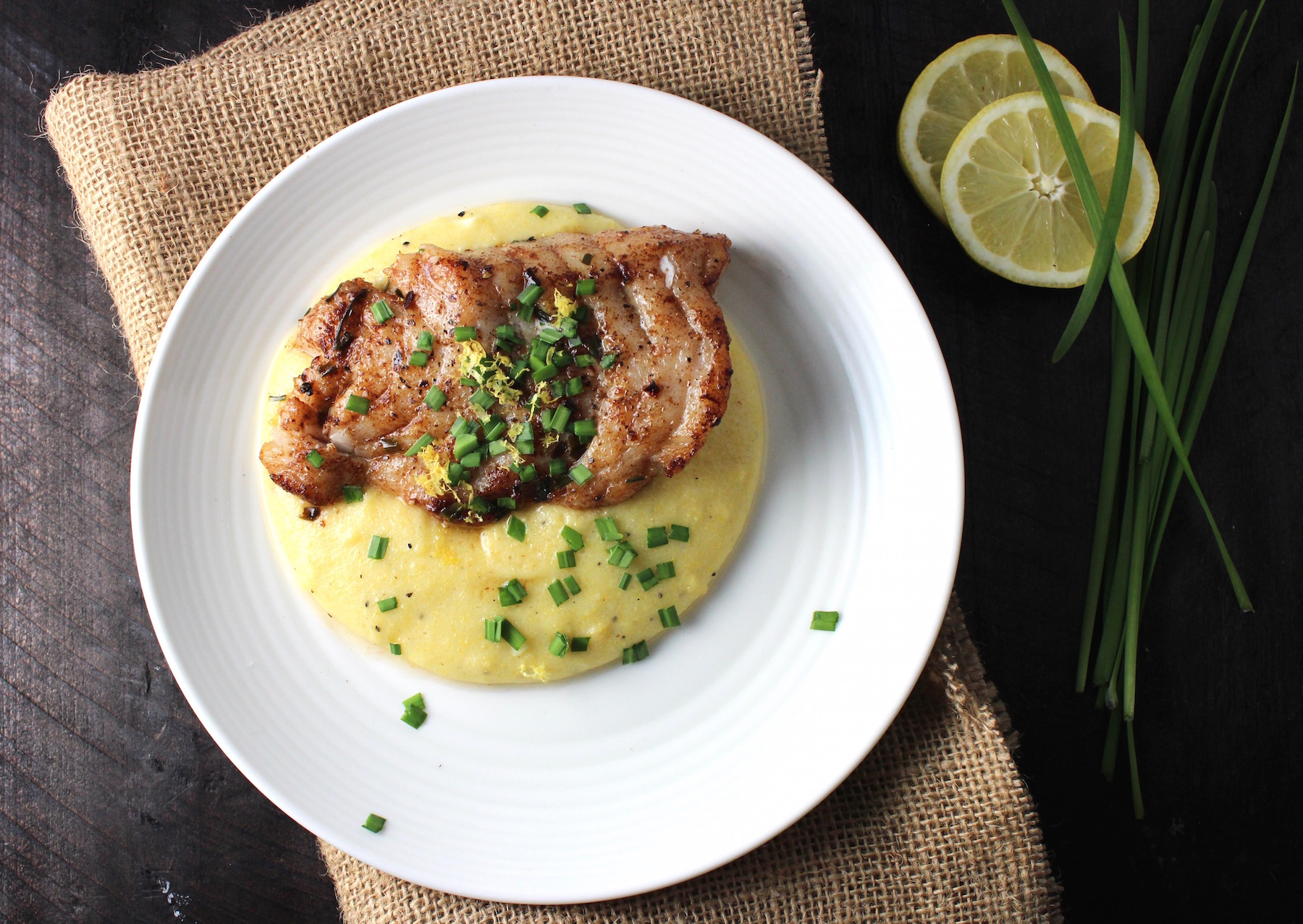 Tilefish is a tasty fish found in Atlantic and Gulf waters.
I was surprised to learn it was "discovered" in 1879 off Nantucket Island (my old 'hood), making it especially wonderful in my book!  It's a bottom dweller that eats lots of shellfish, giving it a sweet flavor when cooked, similar to that of lobster or crab. Sadly, it's sometimes referred to as a "Trash Fish" — lesser-known, underutilized, and basically "underloved" fish including Lionfish, Sheepshead, Grunts, Tripletail, Triggerfish, Monkfish, Porgy, Sardine, Conch, Spanish Mackerel, Sea Robin, Bonita and others.  Fortunately, some have gotten special notice once professional chefs started featuring them on their menus, especially these days with a focus on sustainable species.  And lucky for me, I've either caught some of them or had friends catch them, so I've had a chance to try many.  SO delicious!
As consumers, there's opportunity to support these lesser-known species by buying them at fish markets and ordering them on menus.  Creating demand for these fish provides income to independent fishermen, lessens pressure on more popular species, and offers us opportunity to enjoy delicious seafood at lower prices. I'm excited that here in Sarasota, Florida, six of our talented chefs are celebrating these fish by collaborating on an upcoming Trash Fish Sarasota dinner sponsored by Edible Sarasota.  Events like this are a great way to try fish you might not have even heard of, so check your local area to see if there are any interesting events like this one.
For my dish, I slow cooked the Tilefish fillets in a skillet, basting them regularly with butter so they stayed moist and flavorful (this preparation works well with any flaky, white fish, by the way).  I served with a batch of polenta, but this fish would be delicious with just about anything (green salad, sautéed veggies, roasted potatoes, etc.).
Take a look at these gorgeous fillets: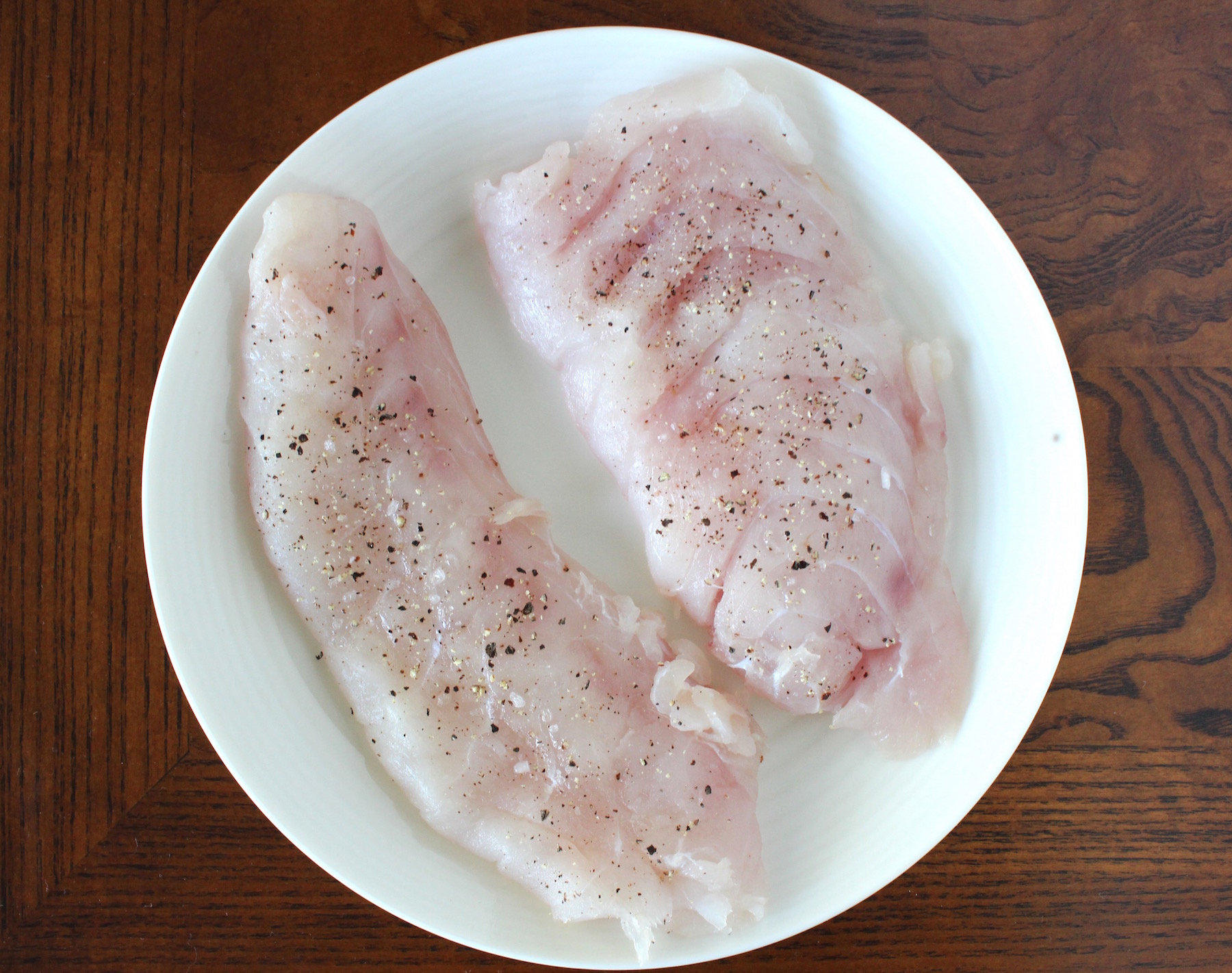 And here's the finished dish.  The lemon zest and juice give a burst of freshness amidst all that savory butter, and each bite is a treat.  Enjoy!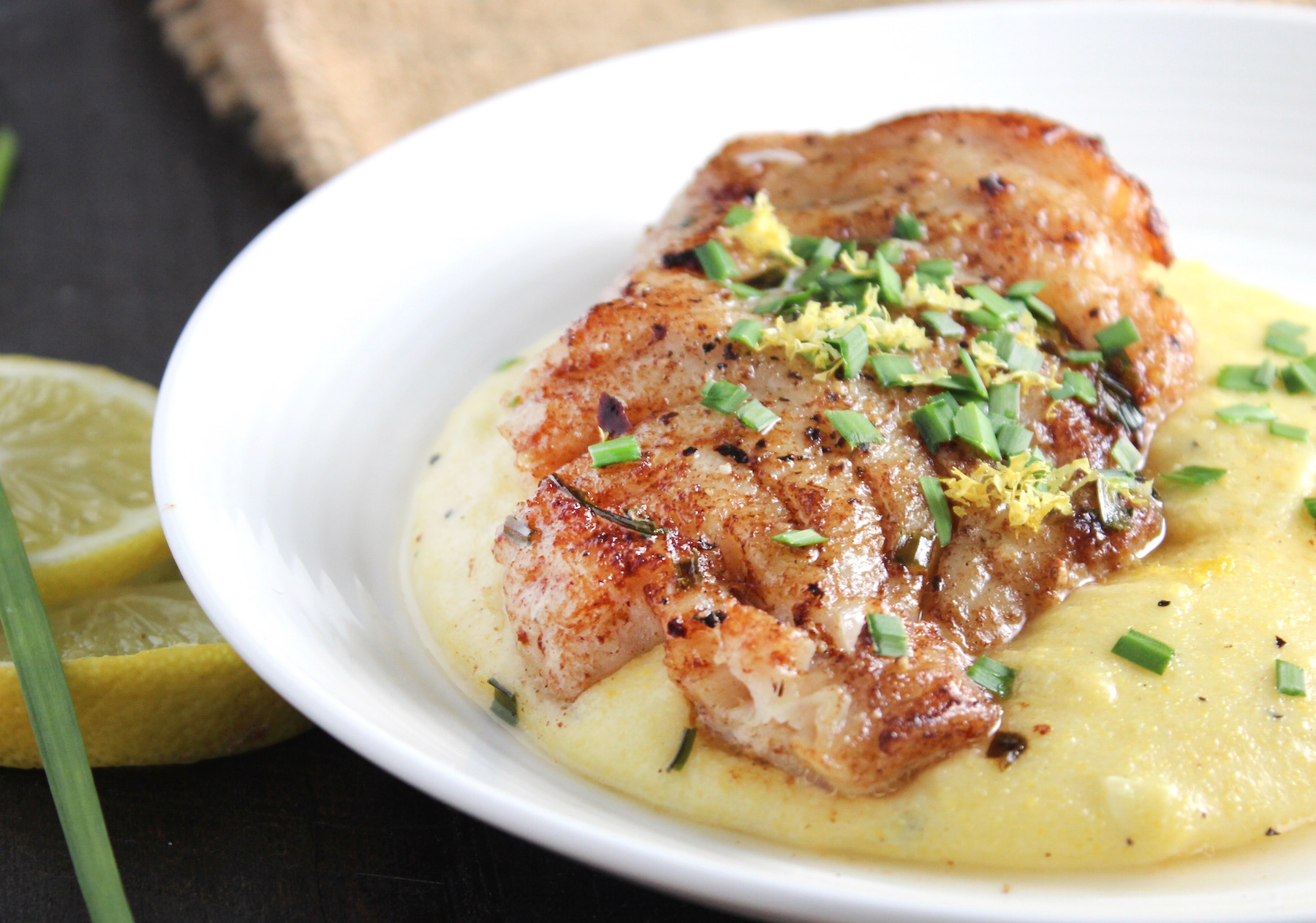 Buttery Tilefish
Tilefish, or any other tender, white flaky fish, works wonderfully with a brown butter basting method.
Author:
My Delicious Blog
Ingredients
2 medium Tilefish (or other flaky, white fish) fillets, skinned, deboned & patted dry
Freshly ground black pepper
Kosher salt
2+ Tb. unsalted butter
Pinch red pepper flakes
1 whole clove garlic, peeled
1 lemon, zested
2 Tb. chopped scallions or chives
Instructions
Lightly sprinkle each fillet with salt & pepper.
Heat butter, red pepper flakes and garlic in a non-stick skillet over low/medium heat.
After a couple of minutes, once the garlic starts to turn brown, remove it from pan.
Increase heat to medium. Add fillets and cook 1-2 minutes to brown the first side, then flip each fillet and spoon the butter over each piece.
Cover pan lightly for about 1 minute.
Remove cover then spoon butter over each fillet. Keep spooning 1-2 minutes (depending on thickness of your fillets) until they achieve a roasted look. Note: you may have to tip the pan to fill your spoon with butter each time.
Turn off heat and remove from pan.
Sprinkle with lemon zest, lemon juice and scallions/chives before serving.