When I grew up, it seemed like we only used paprika to add a little color to deviled eggs or potato salad. . .
That paprika, in just about everyone's spice rack, is made from dried, sweet pepper pods. Varieties differ, some hotter or sweeter than others, but the beautiful, red color is constant. It's a great spice when you need to add sweetness or color to a dish.
Smoked
paprika (a.k.a. pimenton), on the other hand, is made from peppers that are smoked and dried over a fire (typically, oak). That's what gives it a rich, sweet, smoky flavor, resulting in dramatic dishes. It's also full of vitamins A, E and B6, along with iron, so feel free to use it liberally. This crimson stuff is treasured in Spain, where they even have a
Smoked Paprika Museum
!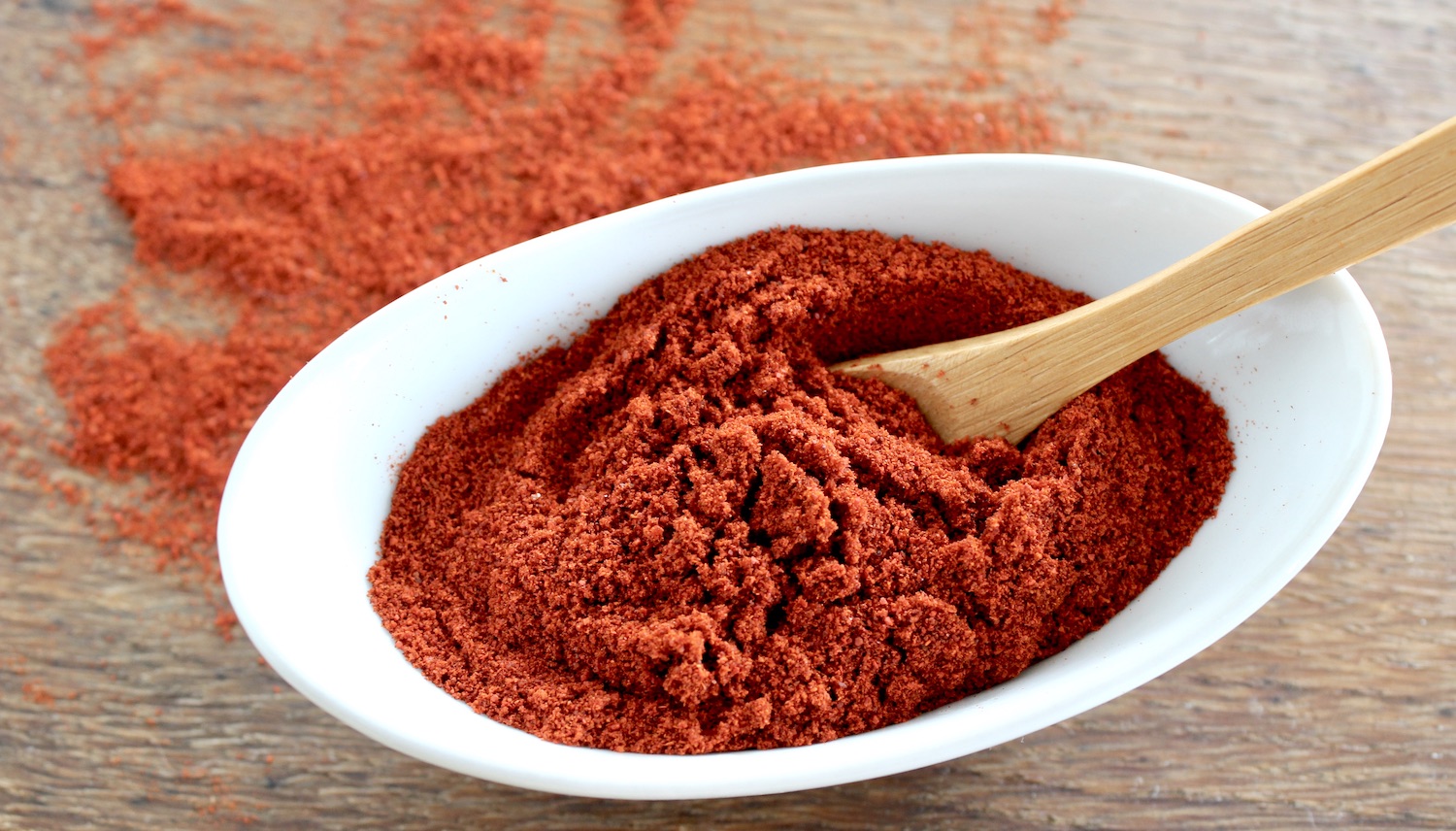 I love smoked paprika, but admit when a recipe calls for 2 tablespoons (like this recipe), a bead of sweat forms on my forehead and I think "Gosh, that's a lot!" But I toss it in and I'm never disappointed.
I've been cooking a lot of lentils because they're an awesome source of protein, fiber and vitamins. So when I found this 'Smoky Red Lentil Stew' recipe I had to try it. It's from Pretty Simple Cooking: 100 Delicious Vegetarian Recipes to Make You Fall in Love with Real Food by Sonja & Alex Overhiser. The authors created a pretty perfect recipe, but I modified it ever-so-slightly by adding a bit of jalapeño, chopped kale and lemon zest.
The paprika gives every spoonful warm, comforting flavor, and all the veggies make you feel good about every bite. You can make it vegetarian, or toss in cooked chicken or other meat. Or, serve the stew over a hearty grain or roasted or baked potatoes. It's all good 🙂
Print Recipe
Smoky Lentil Stew
A deliciously warm and comforting stew made with red lentils, lots of veggies and smoked paprika. Adapted from the recipe by Sonja & Alex Overhiser.
Ingredients
3

Tb.

Olive oil

2

large

Carrots, diced small

1

medium

Yellow onion, diced small

2

stalks

Celery, diced small

3-4

cloves

Garlic, peeled & minced

1/2

small

Jalapeno, seeded, minced

1

Tb.

Balsamic or apple cider vinegar

2

Tb.

Smoked paprika

1/4

tsp.

Ground cumin

1/8

tsp.

Ground red pepper (cayenne)

1 1/4

c.

Red lentils, rinsed & drained

4

c.

Vegetable broth/stock

1/2

tsp.

Sea or Kosher salt

Fresh black pepper, to taste

1

c.

Kale, finely chopped

1

tsp.

Lemon zest

1

Tb.

Fresh lemon juice

Fresh herbs, chopped (parsley, dill, cilantro work well)
Instructions
Heat oil in a deep pot over medium heat. Add carrots, onion, celery; stir and cook until onion is translucent (just a few minutes).

Add garlic and jalapeño, then add vinegar, paprika, cumin, cayenne and lentils and stir well.

Add vegetable broth/stock and salt/pepper. Bring to a slow simmer, then cover partially and let it simmer ~5 minutes. Add kale and cook another 5 minutes. Test the lentils - they should be tender but not mushy. When done, remove from heat and stir in the lemon juice. Serve with fresh herbs and more lemon zest/juice, as desired.