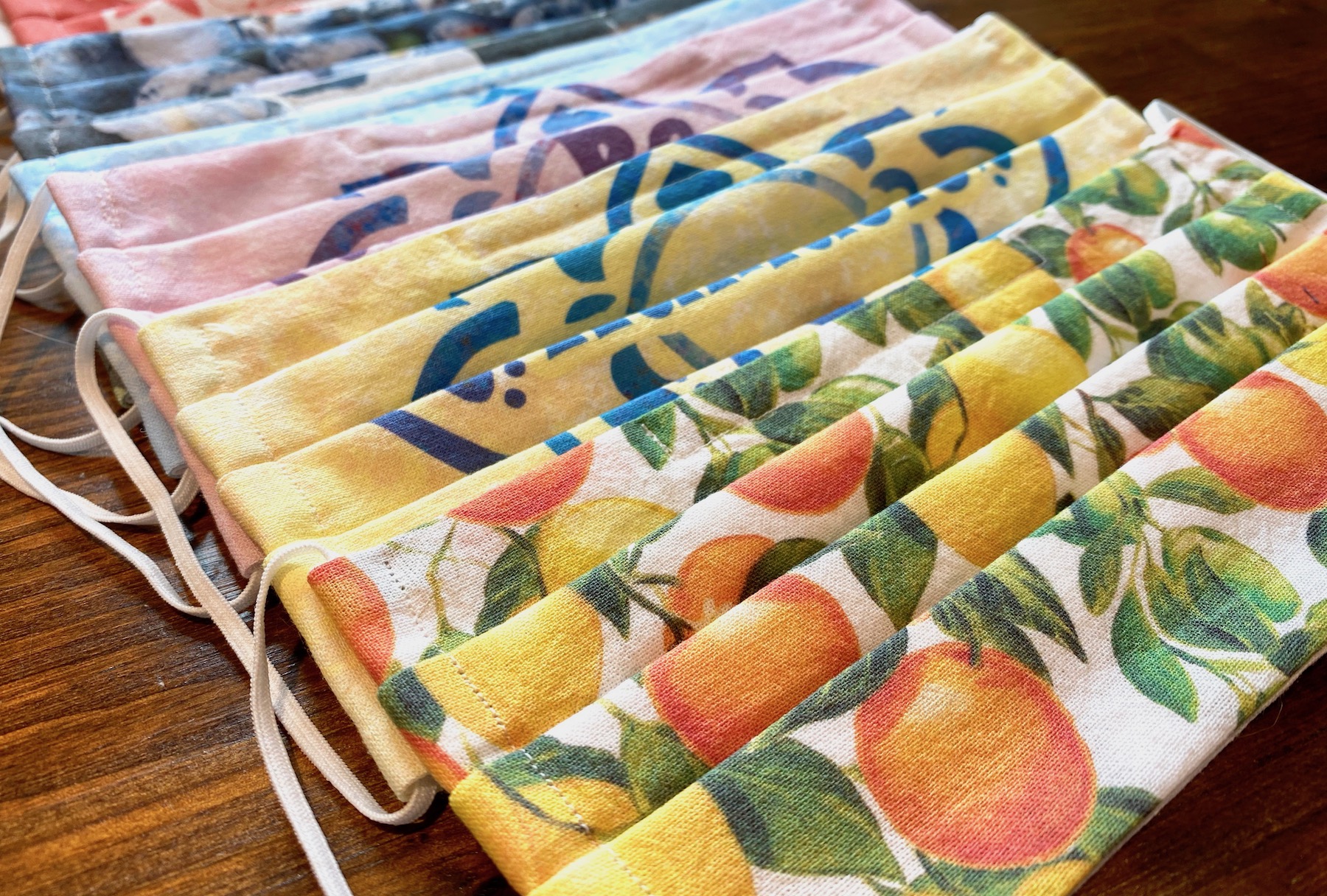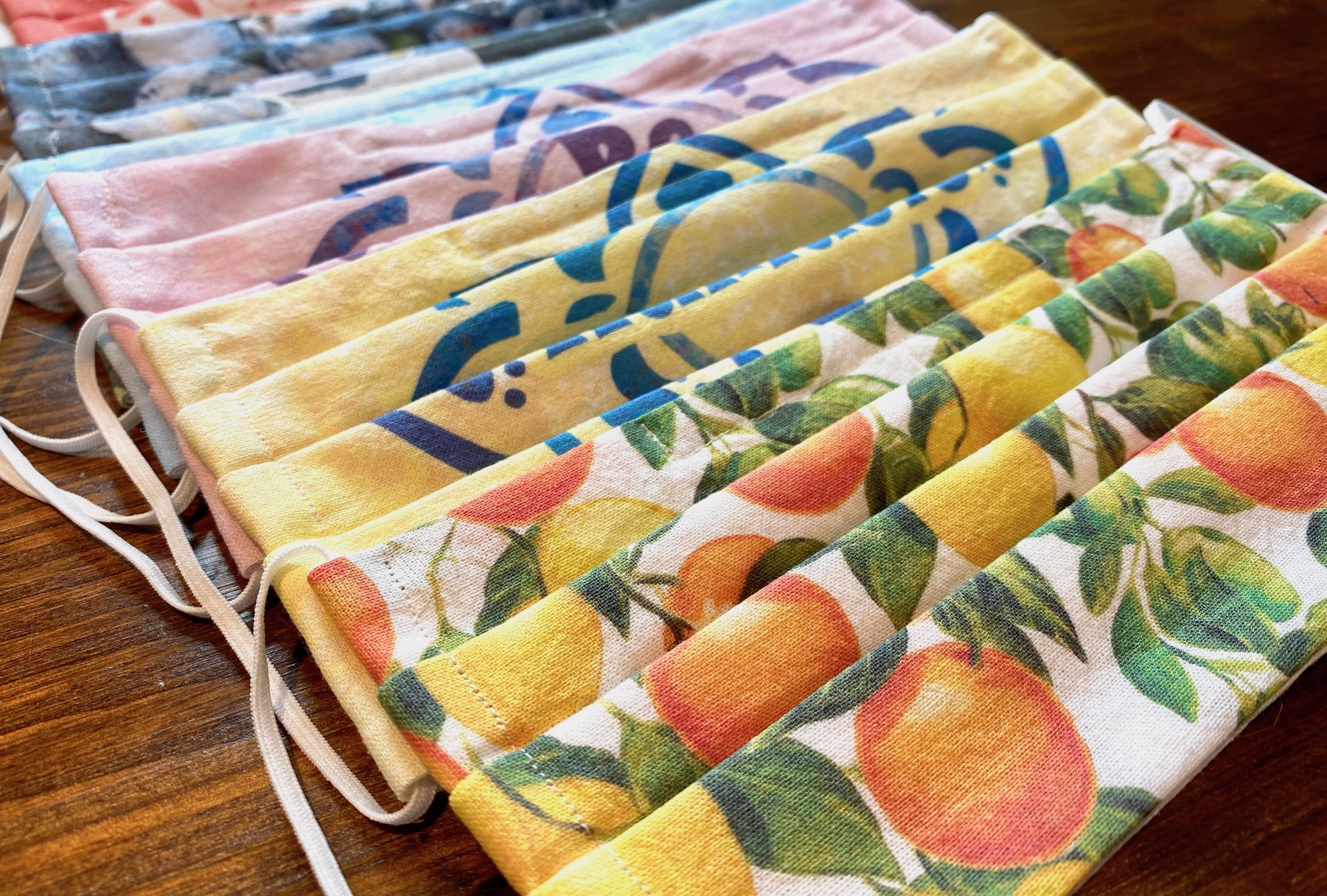 You know that phrase "Necessity is the mother of invention"?  It's a concept that has resulted in some pretty amazing inventions, and it's also a concept that sparked a new product offering in my business!
As I sat with my artist hubby in our studio recently, discussing our small business challenges, we remembered a friend's suggestion that we should make face masks.  At first we thought, "No, that's not our thing," but soon realized masks provide value to folks who need them, and we have the tools to make them.  But we wondered which fabric we would even use for such a project?
That's when we noticed the huge pile of blank, white, cotton, flour sack towels I had bought for a busy season of wholesale/retail sales, just before those infamous shelter in place orders. . .
Flour sack material is awesome because it's 100% premium cotton, heavy duty, and soft.  So we experimented with our re-purposed material, paired up with our favorite seamstress and came up with sweet designs – some that might make your day, as well as, someone else's when they see you wearing one.  We even had a few folks who work in retail environments wear them as a trial.  They told us the masks were more comfortable than many they had tried, are lightweight, soft around the ears, and breathable.  Some glasses-wearers who have had a miserable time with glasses fogging were happy to find ours didn't result in fogging (certainly not scientific proof, but pretty cool, nonetheless).
These are not medical-grade, but they will provide some protection for you and others as you head to the grocery store or a crowded area.  The designs are on the My Delicious Blog site, so please check them out!