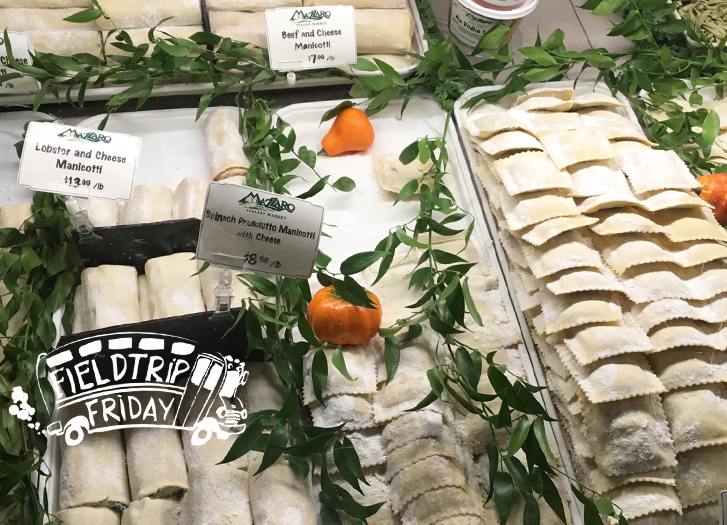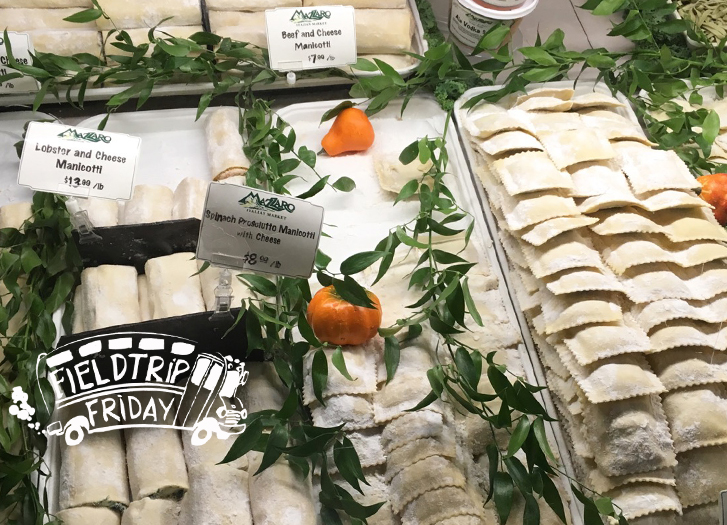 (Field Trip Fridays capture interesting, fun, food-related and/or fishing adventures that I like to share with you!).
I grew up in the Boston area, with easy access to great Italian food, especially in that infamous place called the North End, Boston's "Little Italy." So when a friend asked me last year if I knew about Mazzaro's, I was shocked that after more than 25 years in Florida, I had no idea this Italian 'supermarket' was less than an hour north of me, in St. Petersburg. Needless to say, I hightailed it over there. And I recently took another trip with my food-loving friends Wendy and Heidi — the perfect place to celebrate their October birthdays 🙂
Mazzaro Italian Market is a one-of-a-kind spot, meaning there's only one! It's a culinary destination located on the busy, industrial stretch of 22nd Avenue North, where there's always a bunch of cars pulling into the parking area. The Cuccaro family (originally from Pittsburgh) opened it in 1993, after specializing in the coffee roasting business (they're former owners of St. Pete Bagel) and owning restaurants in the area. The Market is a force to be reckoned with in the speciality food biz, not just because of its size (about 25,000 square feet), but because of everything they've got packed into that space. It's also got funky decor, in that Old World style, including frescos, religious statues, mini Italian cars, murals all around the building, and more. There's tons of charm and personality in this place, so you simply have to walk the entire inside and outside to enjoy it all.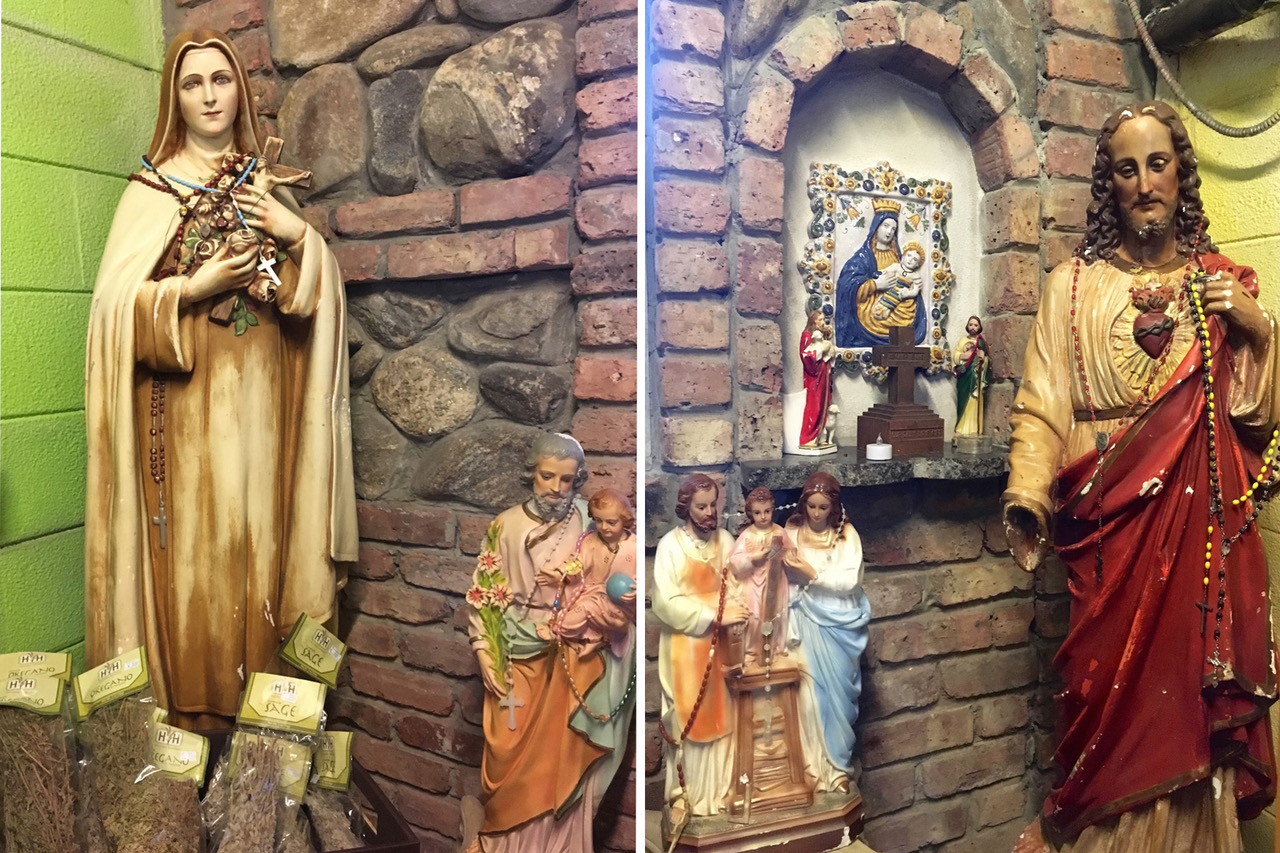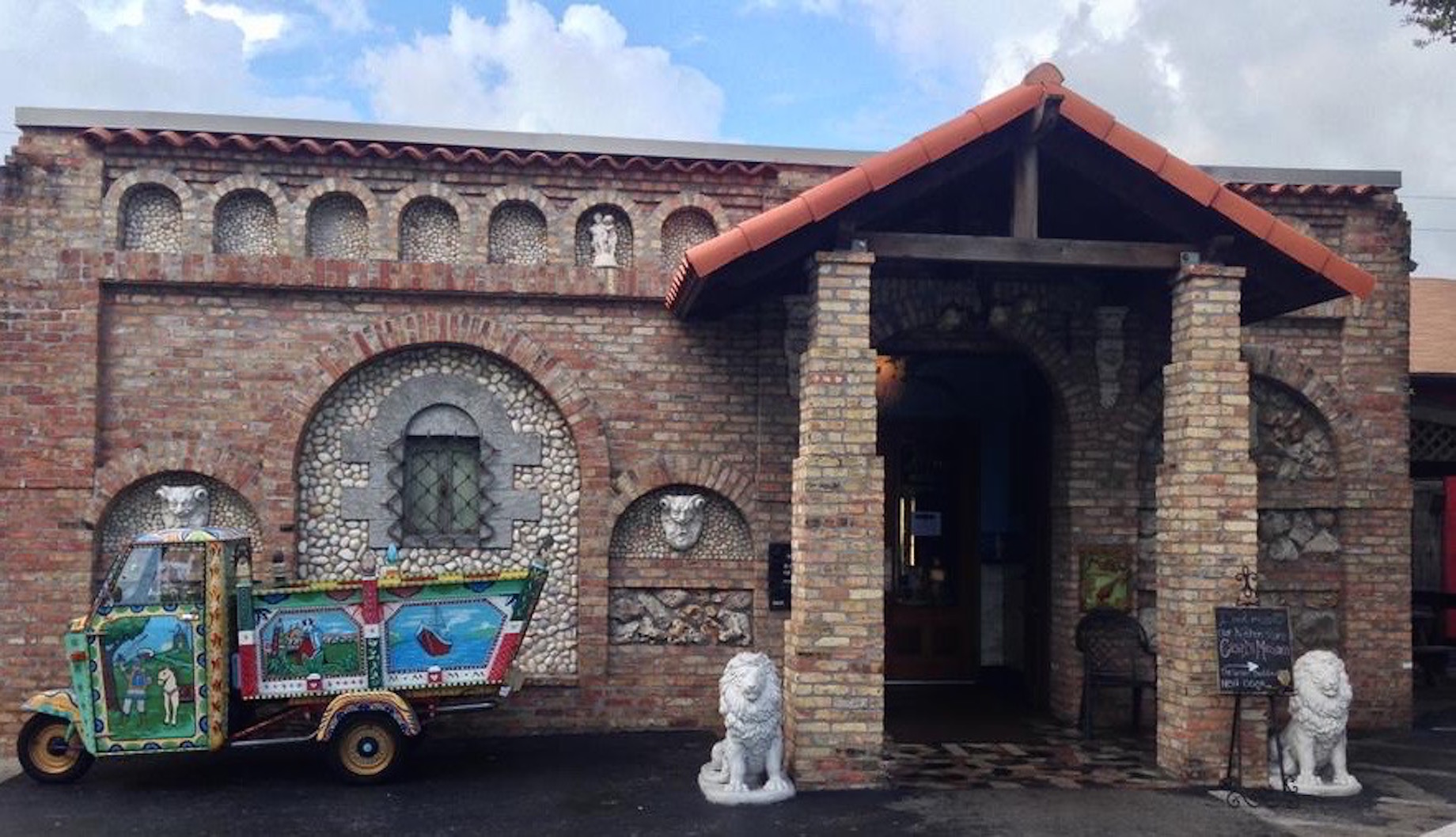 As for when to go, well, there's no ideal time. It's ALWAYS busy, especially on weekends, so prepare for crowds. This point is no more evident than at the deli counter, which usually houses a crowd of at least 5 deep.  If you plan to go for lunch, head to the deli counter as soon as you get there and take a number. But don't just stand there waiting for someone to wait on you and then decide what you want when your number is called. No, this is a time to be ready once someone says "Number 91!" The experience can be a little stressful, because you find yourself pushing your way to the counter, while trying to read the menu of appetizing hot and cold sandwiches, decide on antipasto offerings (which they'll happily spoon into small, medium or large containers for you), and preventing yourself from salivating on the windows, all while 50 other folks are trying to do the same exact things. Folks who manage this counter work fast and talk fast, so you need to be fast in order to keep that crowd moving! If you're homesick for the Northeast, this experience will make you feel right at home 🙂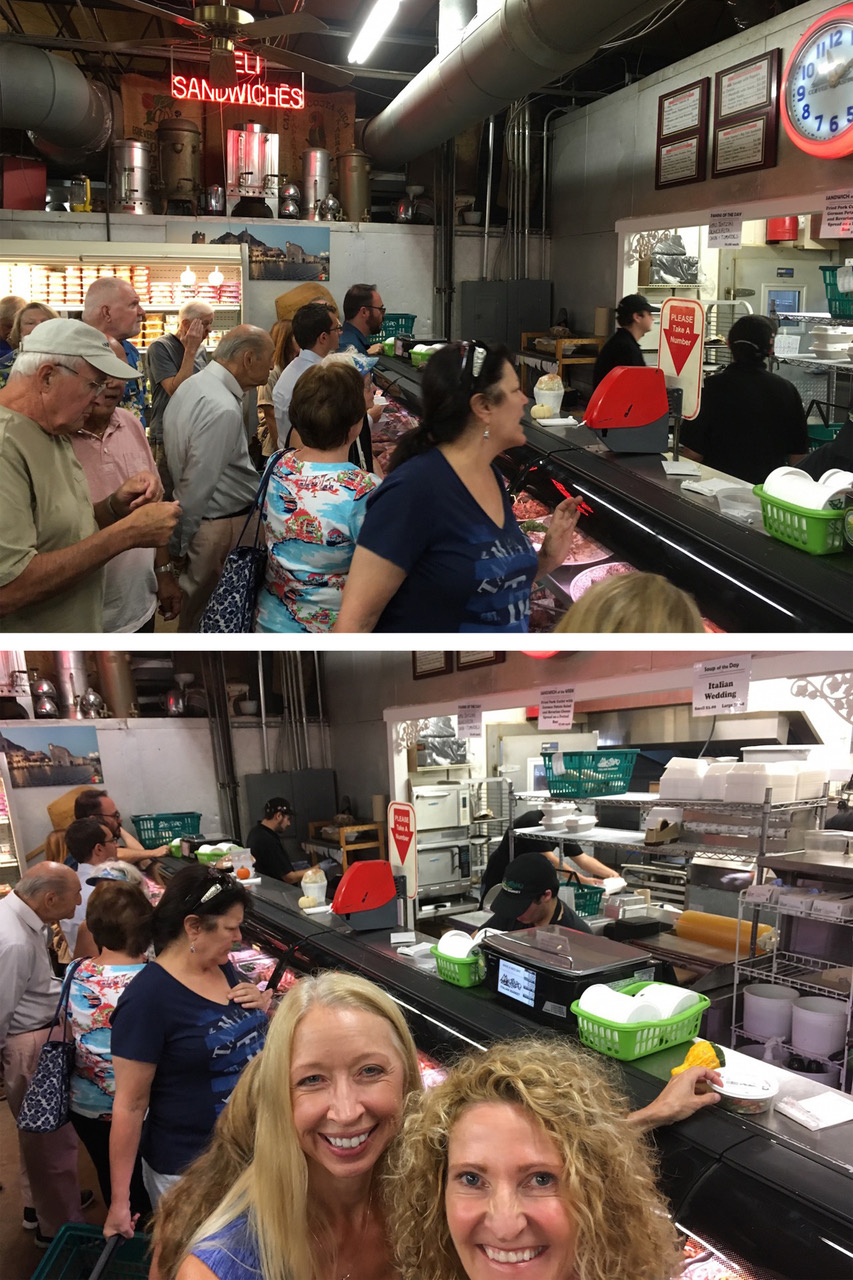 Around the corner from the deli is the handmade pasta where you'll find piles of pasta (made daily) like ravioli, linguini, fettuccine, manicotti, and more. There's also a large selection of frozen and dry pasta, so you'll surely find something you like.
Coffee-lovers should make a bee-line for the roasted coffee bar, where they specialize in small batch roasting, including a popular house blend. They roast the beans extra long, resulting in a darker roast for true Italian coffee lovers. You can pick up freshly roasted bags for about $10/lb or enjoy a cup at the counter — it's a tight fit because it's always packed, but that makes it more fun.
While the deli is the busiest spot, the bakery is a close second. Again, take a number, but be ready to order your in-house made biscotti, bread, cannoli, cake, cookie, maple walnut ring, chocolate covered bacon (yes, that's right), or any number of pastries when they call you! And if you want a frozen treat, be sure to visit the gelato bar next to it – beautifully made gelatos all just waiting for you. My friend Wendy ordered the pumpkin, which we all enjoyed — flavorful, super-creamy, and the perfect way to ring in Fall in Florida.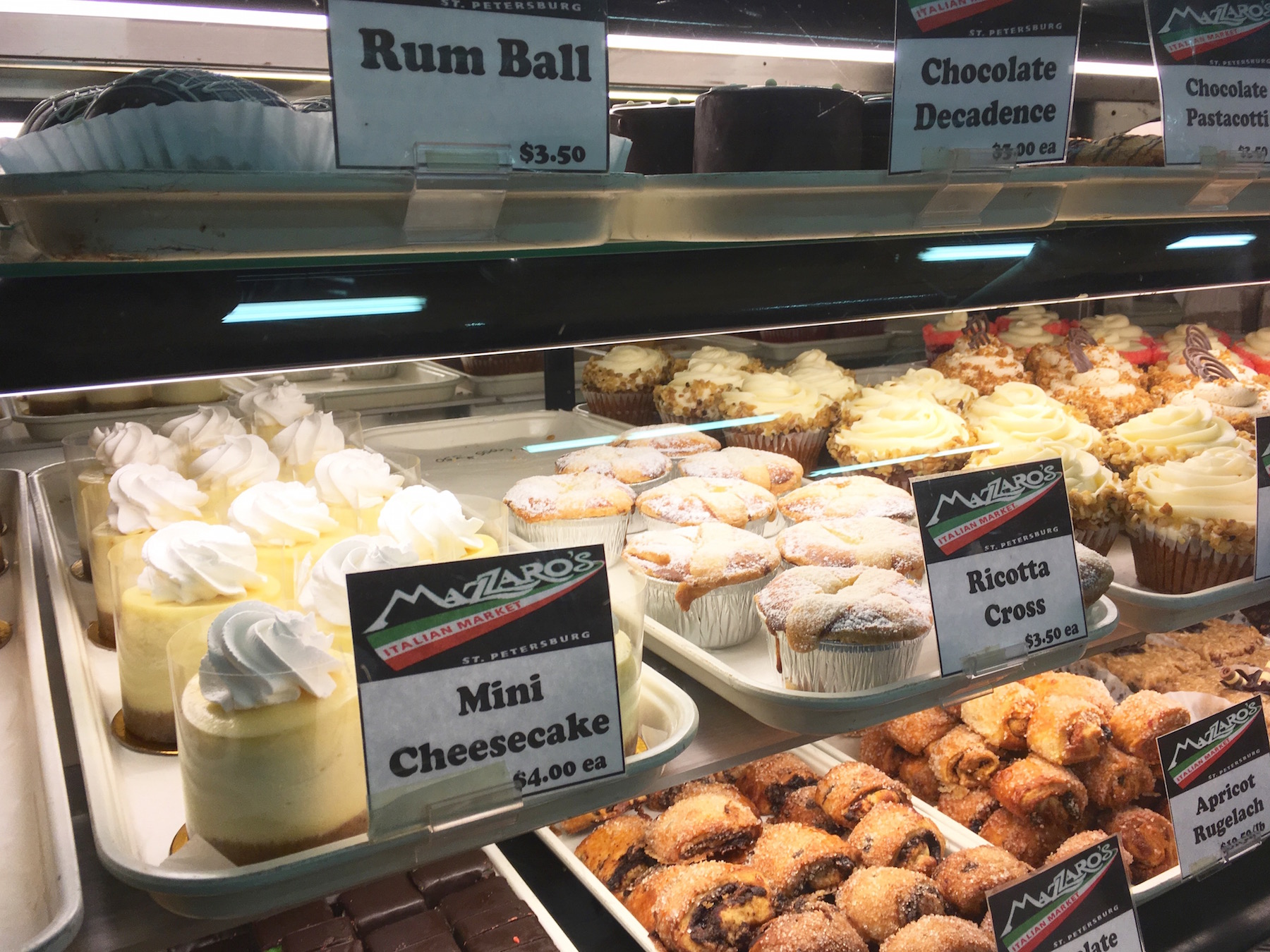 For that appetizer tray you're preparing, pick an assortment of olives from the olive bar (near the front entrance), which is alongside the small, well-stocked produce area. I also got some fresh Cipollini onions (they're great when cooked alongside pork roast) and tomatoes 🙂  Nearby are the cured meats, where there is no shortage of delicious treats ready for that appetizer tray.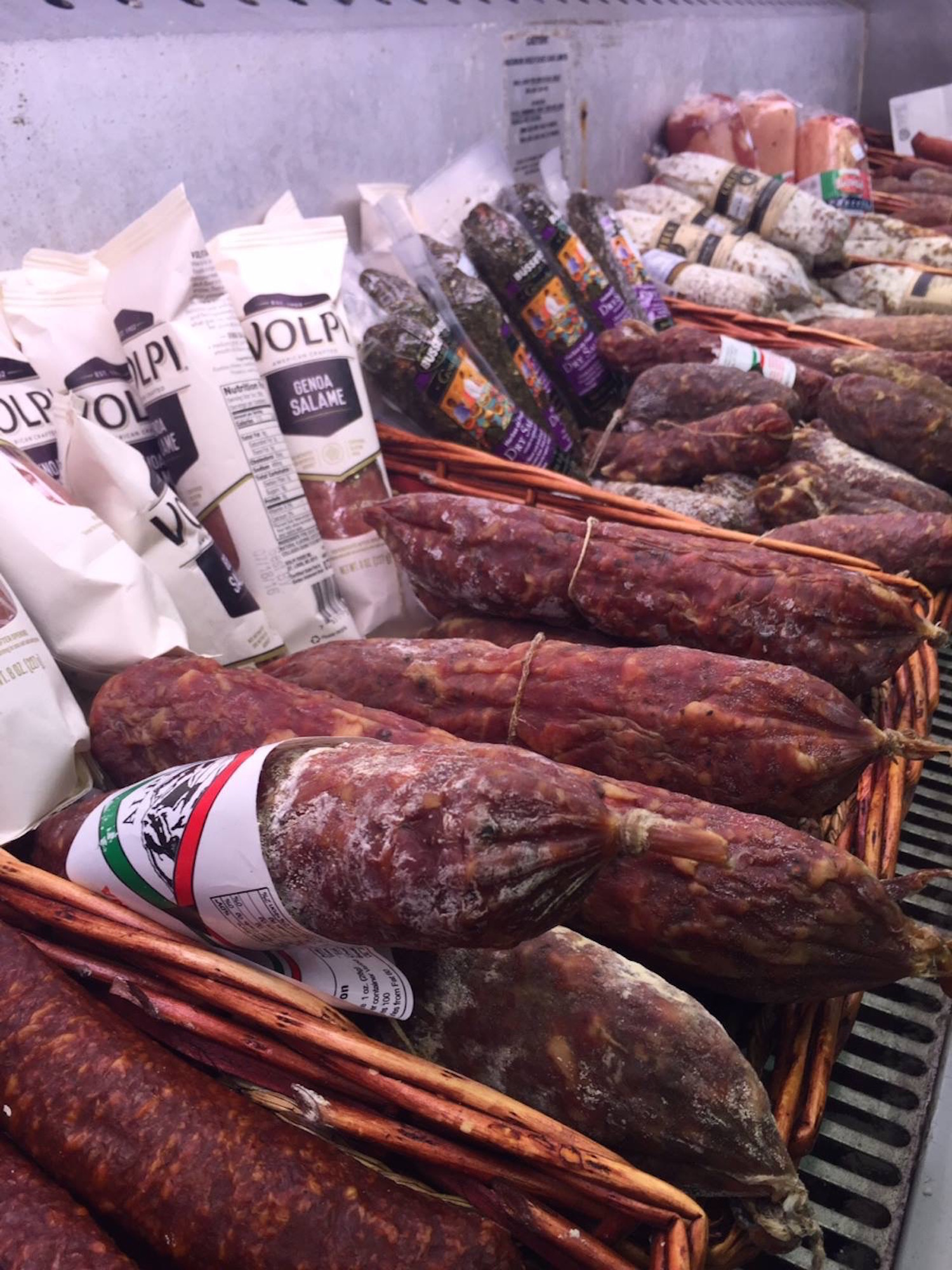 You'll definitely need some cheese for that platter, so head to the cheese section around the corner which carries over 300 varieties. There's imported cheese, varieties from small local or regional farms, and even house-made mozzarella (made daily, of course). If you get stuck, their on-staff cheese mongers are the perfect folks to ask.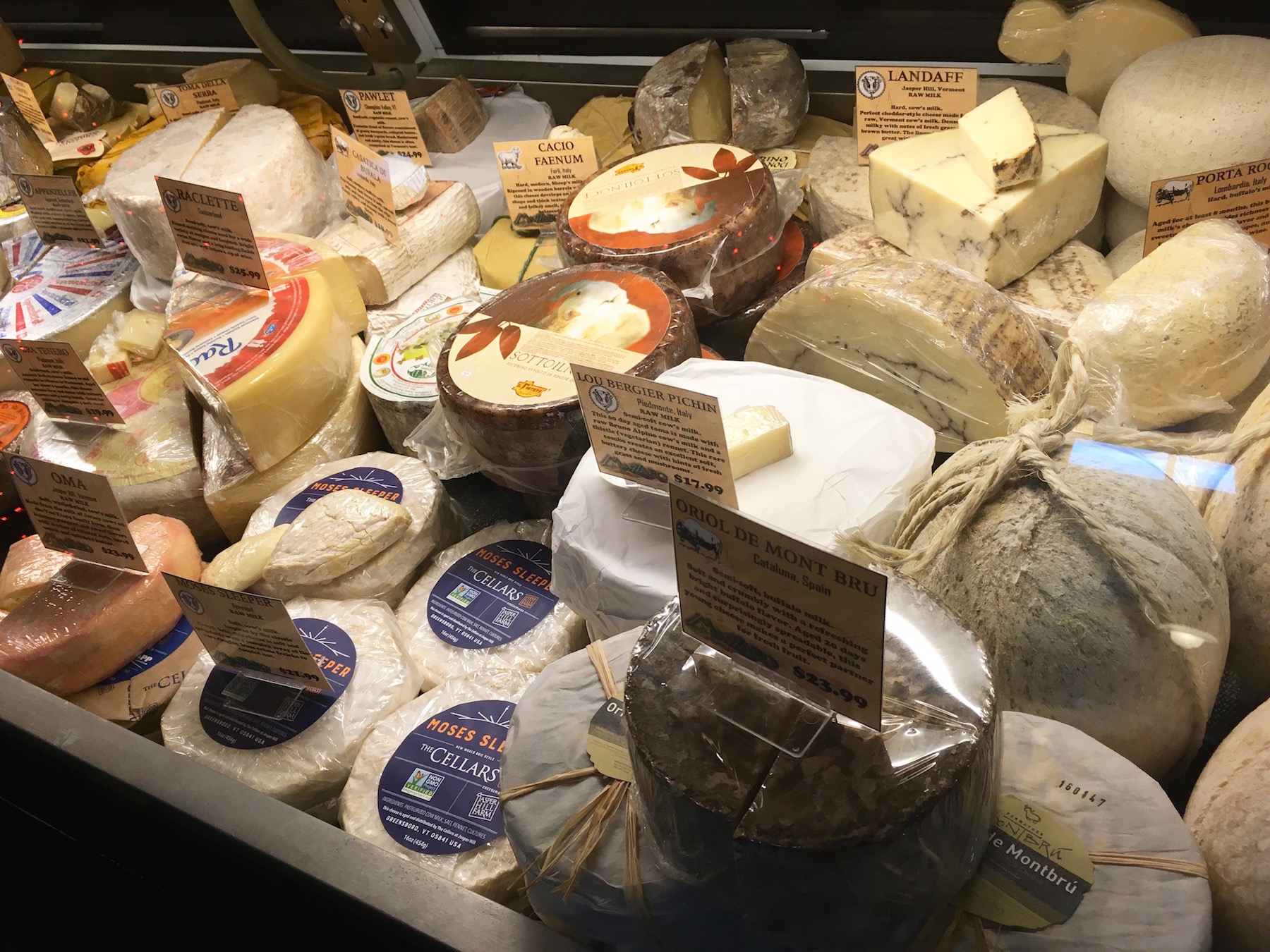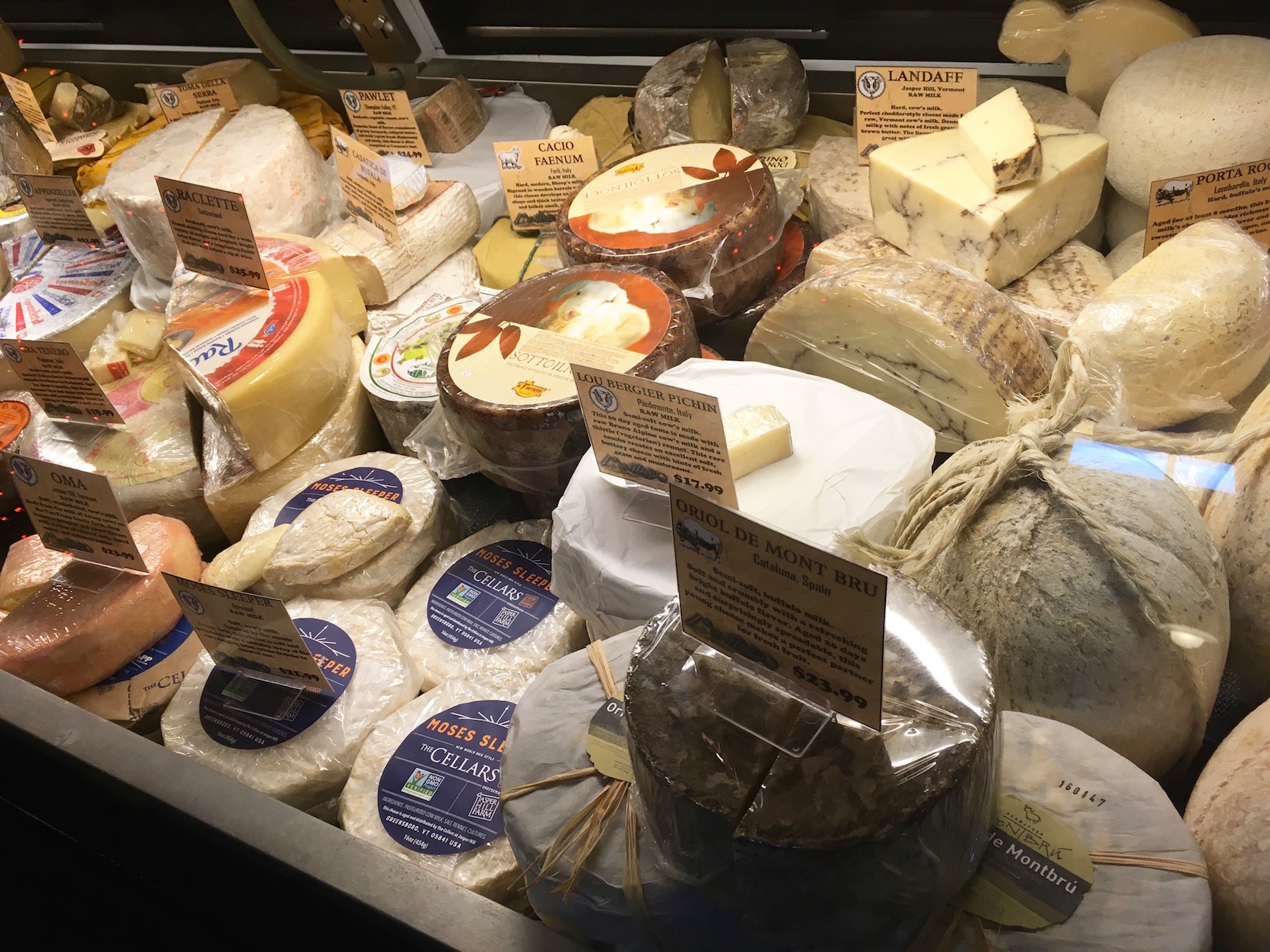 If you don't have time to make dinner, there are in-house prepared items like lasagna, ziti, shells, manicotti, salads and soups (the Italian Wedding soup looked yummy). Need wine or beer?  Mazzaro's boasts one of the largest wine cellars in Pinellas County, with the largest selection of Italian wines in Florida. But if you're not sure about what to get, they offer tastings and even have sommeliers to help. The Market also carries many local and craft beers, along with imports (P.S. you can even buy a single beer and enjoy it with your lunch, on site).
Pantry items? The store carries tons of imported stuff like olive oils, balsamic vinegars, spices, European cookies, roasted peppers, sauces, crackers, and more. Truth be told, I usually get a little overwhelmed when standing in front of this area because I simply want everything. But on this visit I got a balsamic and fig glaze that was divine with the fresh mozzarella, Italian bread and tomato salad I picked up that day.
Seafood and meat lovers have lots of options because butchers are available to prepare your cuts the way you like them, or to wrap up freshly prepared items from the case. And many of the seafood selections are even locally caught, so you know it's fresh.
After getting our sandwiches and salads and picking up cold drinks near the back door, my crew and I enjoyed lunch on the Patio. Tip: you can only pay at the Patio for the items you plan to enjoy there – all other grocery or prepared items need to be handled at the checkout area at the front of the store (which is why I like to have lunch first, then do all my shopping and exit from the main entrance).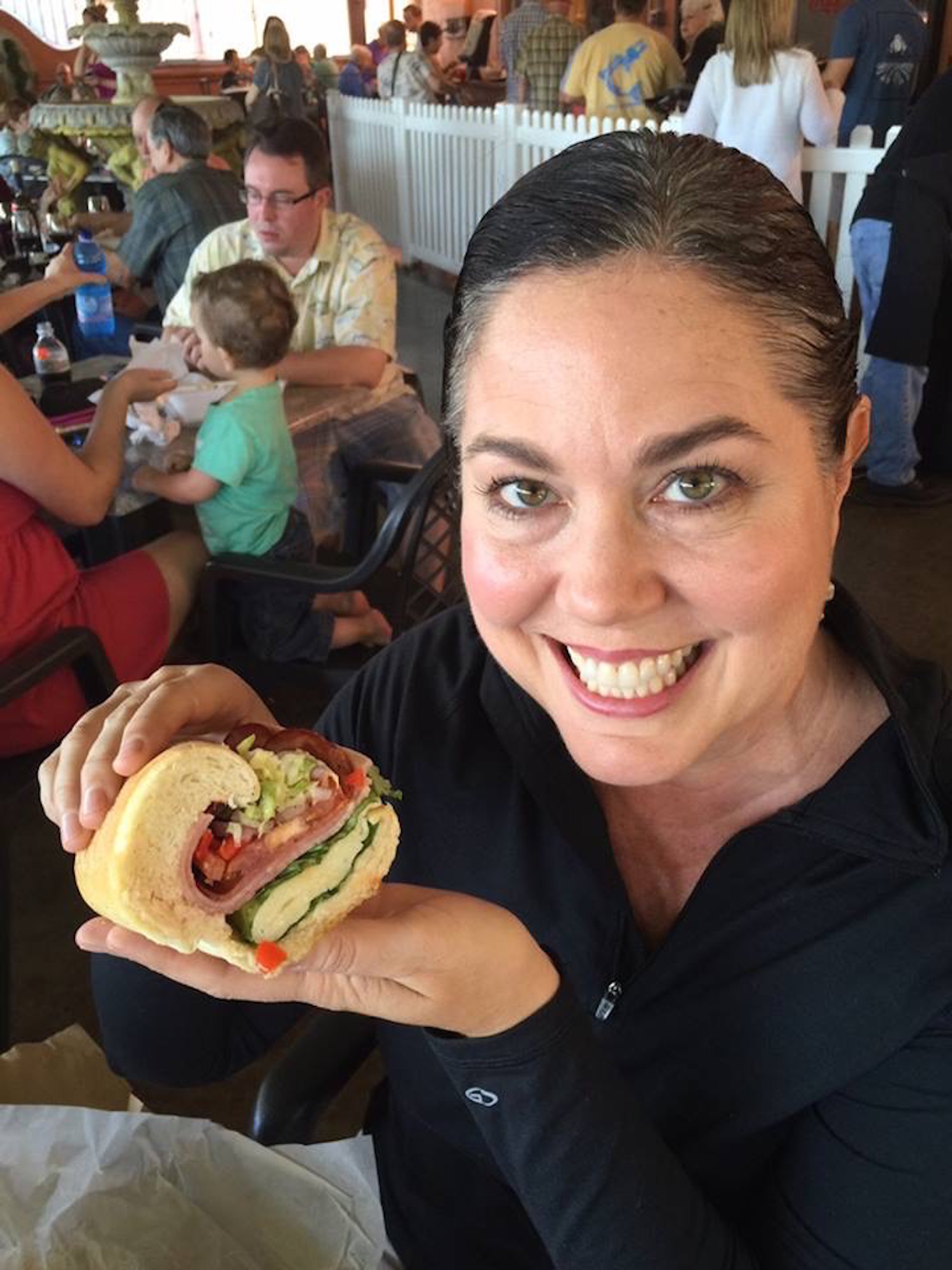 Once you've gotten your fill of Italian delicacies, be sure to walk across the parking lot to Casa di Mazzaro – a big building filled with beautiful housewares, with an emphasis on culinary tools and gadgets. They also have great cards, funny napkins, and speciality (loose) teas along with all the stuff tea-lovers need for the best tea-drinking experience. It's a must-see when you visit this special place.