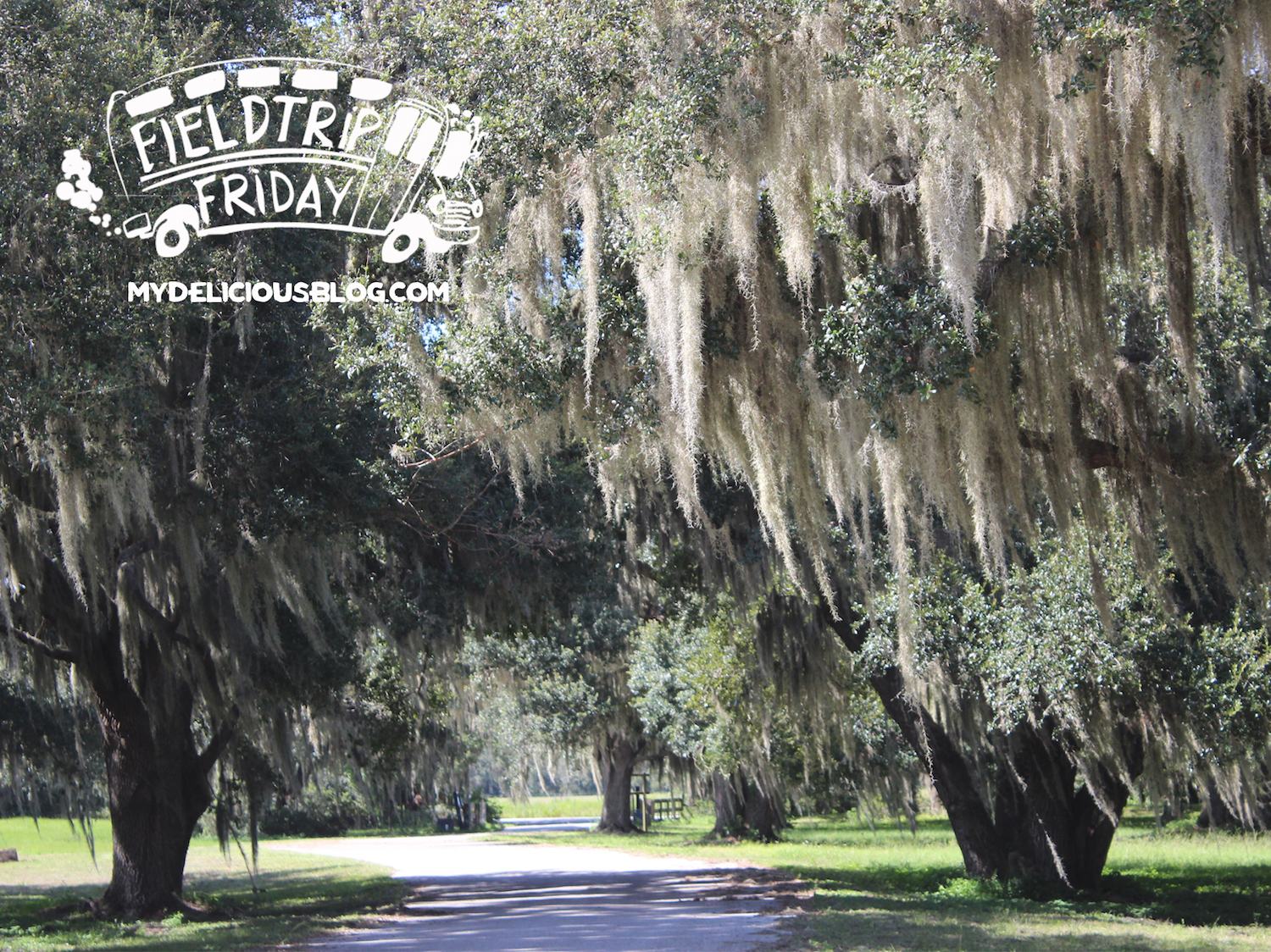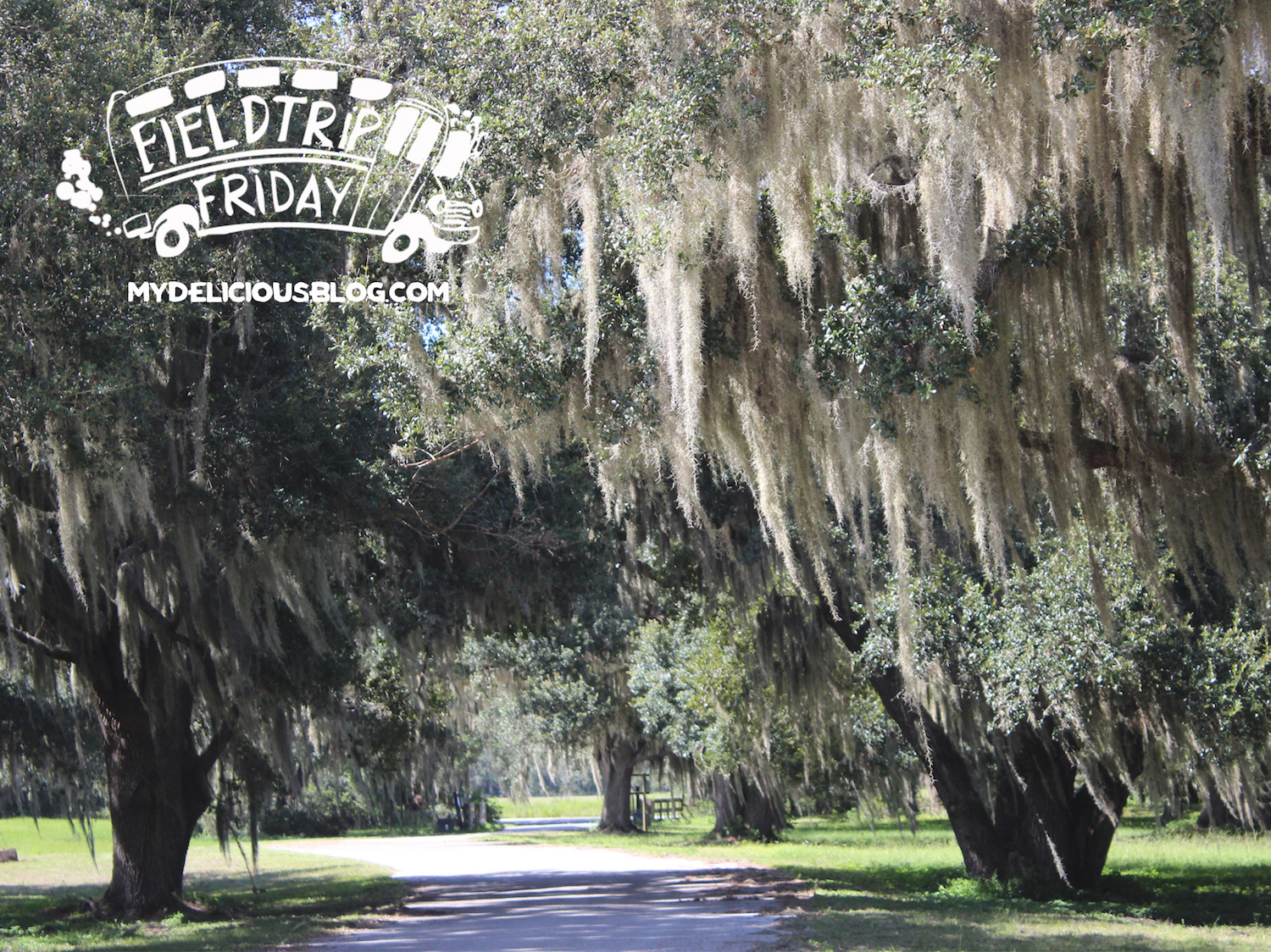 (Field Trip Fridays capture interesting, fun, food-related and/or fishing adventures that I like to share with you.)
Have you ever felt there are wonderful things happening in your community but you don't really know much about them? To answer my burning questions about what's happening at Mote Marine Laboratory's Aquaculture Park, I took a field trip.
Many of us in southwest Florida are familiar with Mote's programs and research focused on sea turtles and sharks, as well as, their rehabilitation of wounded sea creatures, but I bet many of you haven't heard about the amazing things happening at their facility east of I-75 on Fruitville Road.  The entrance is flanked by gorgeous mossy oaks (pictured) and the winding road leads to the Mote compound.  As I drove in, a large group of beautiful deer crossed the road — I couldn't have asked for a nicer welcome!
It all started in 2001 when Mote established a research and development facility to tackle the issue of sustainable water-based systems that could "feed the world, restock depleted species and address the domestic need to develop a viable aquaculture industry in the U.S" (as stated in a brochure created by Mote). The program is headed by Dr. Kevan Main, manager of the Marine & Freshwater Aquaculture Research Program. Over the last year, her team has been specifically focused on aquaponics — a system of growing fish and vegetables in a "half strength seawater" system.  They're currently raising Red Drum (Redfish) because it's a hearty species, but the facility is capable of raising Snook and Pompano.
Dr. Main gave me a tour and I was amazed at the network of filtering systems they employ to make it all happen. Pictured below is Dr. Main, near just two of the filters.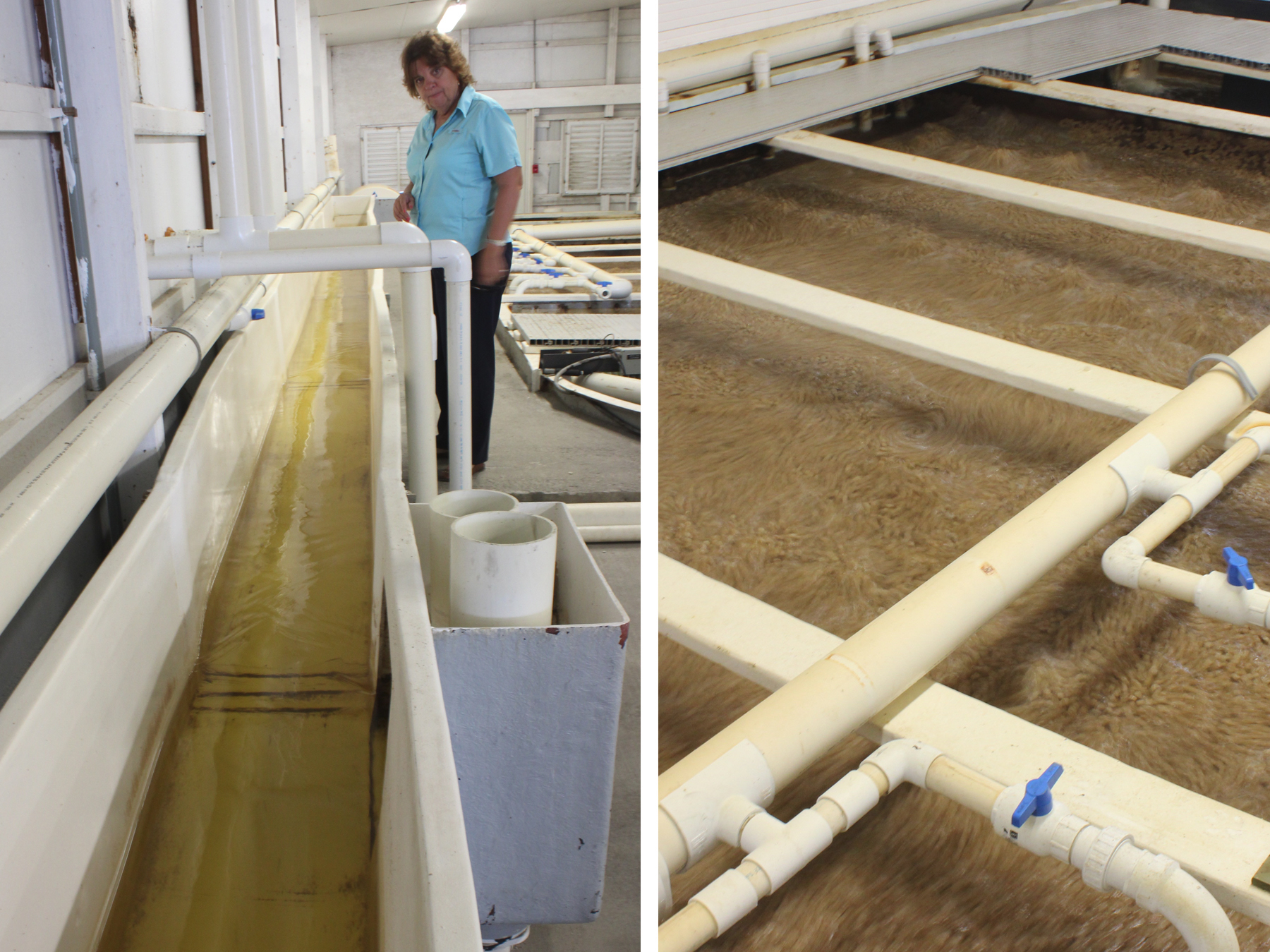 Fish are housed in bins based on size (including spawners) and the nutrient-rich water that leaves their tanks is filtered several times before arriving at growing areas to feed vegetables — Sea Wort and Sea Purslane (pictured left to right):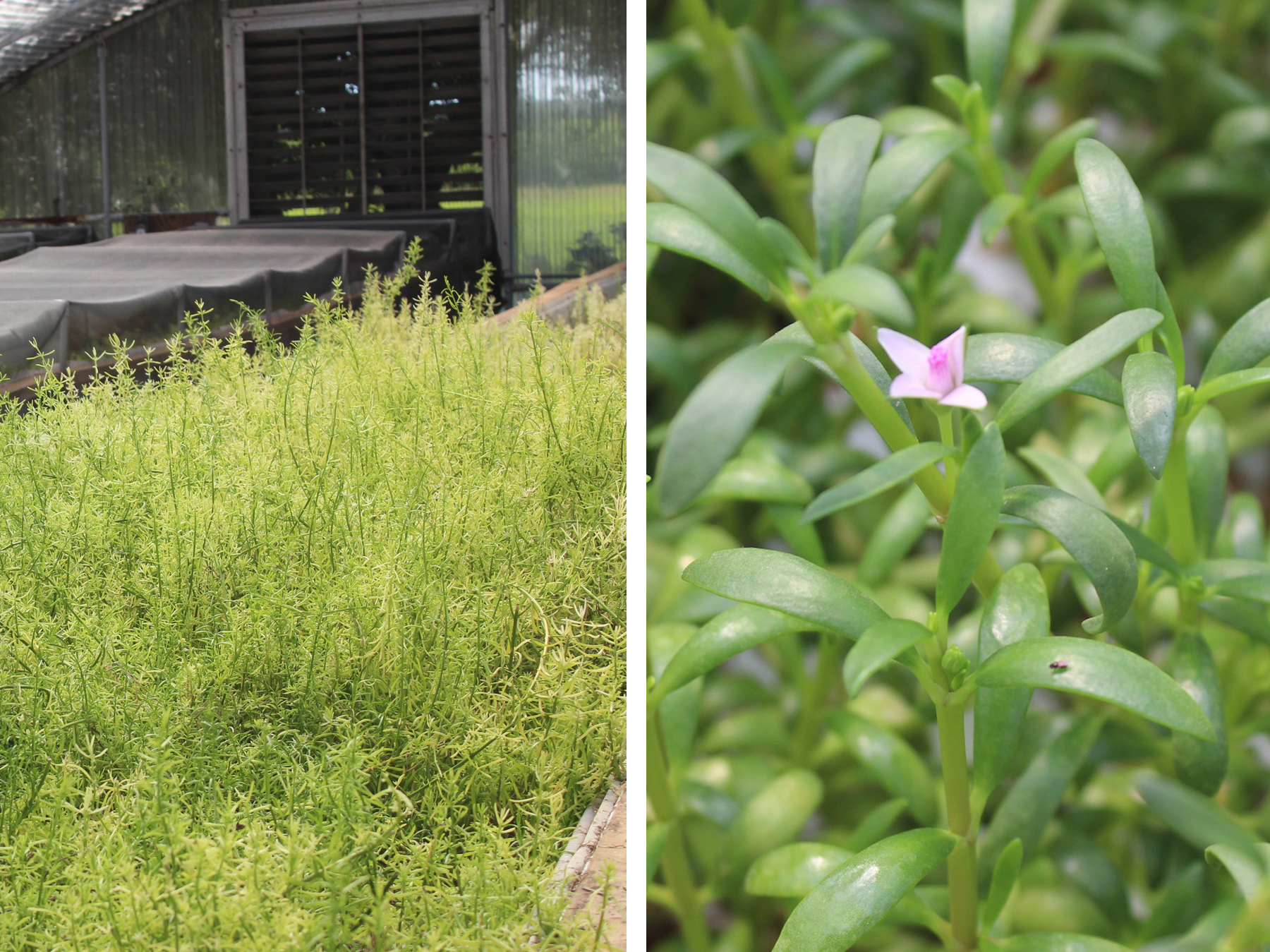 Everything is recycled here — that in itself is amazing. Even solid waste at the end of the process is used as fertilizer for mangroves used in coastal preservation and re-nourishment projects.
I checked out the approximately 350 fish in the holding pens — it was tough to see them because the water is brackish (a blend of seawater and freshwater), but I could tell there were A LOT of fish swimming around! Dr. Main was kind enough to pull one out for a picture: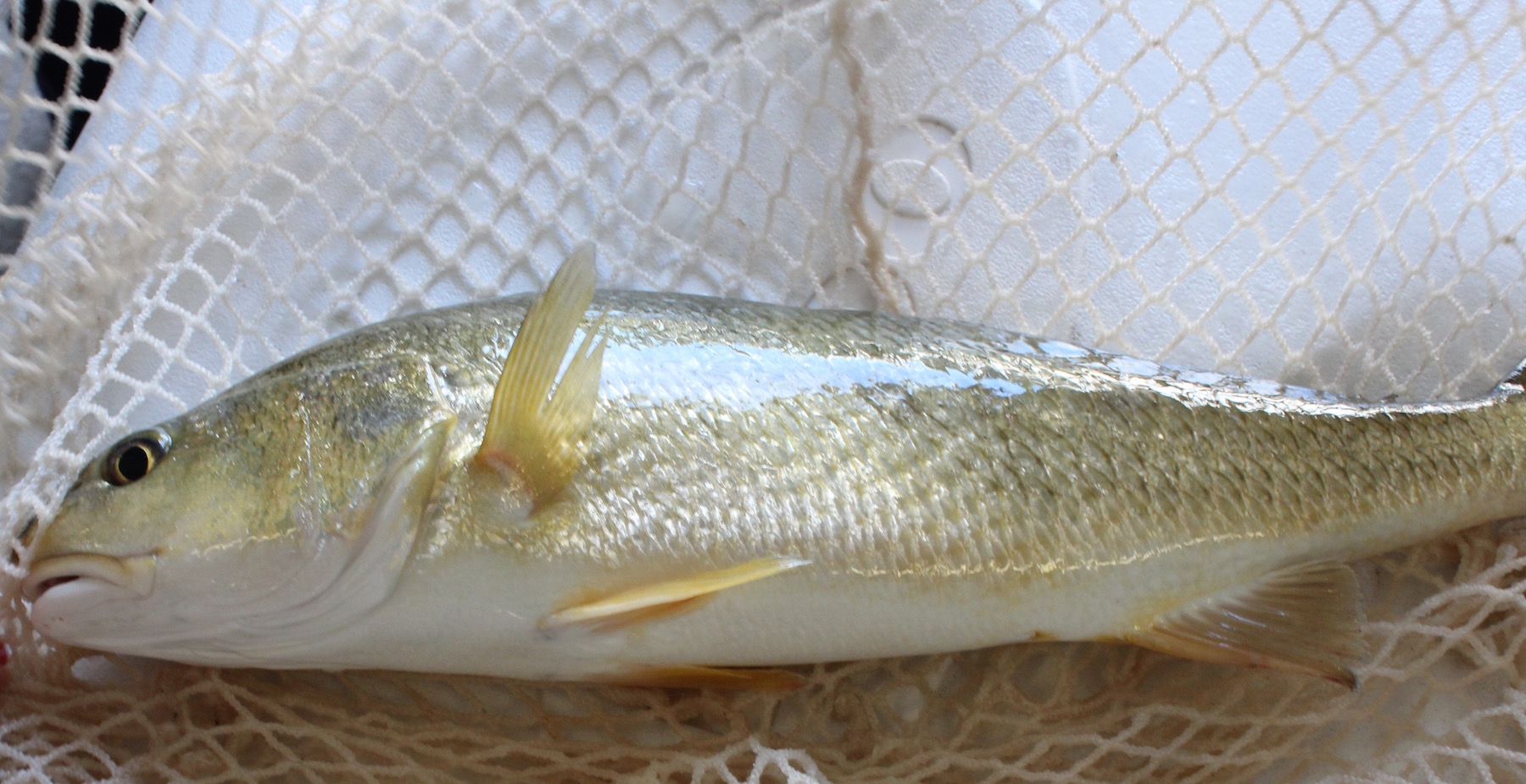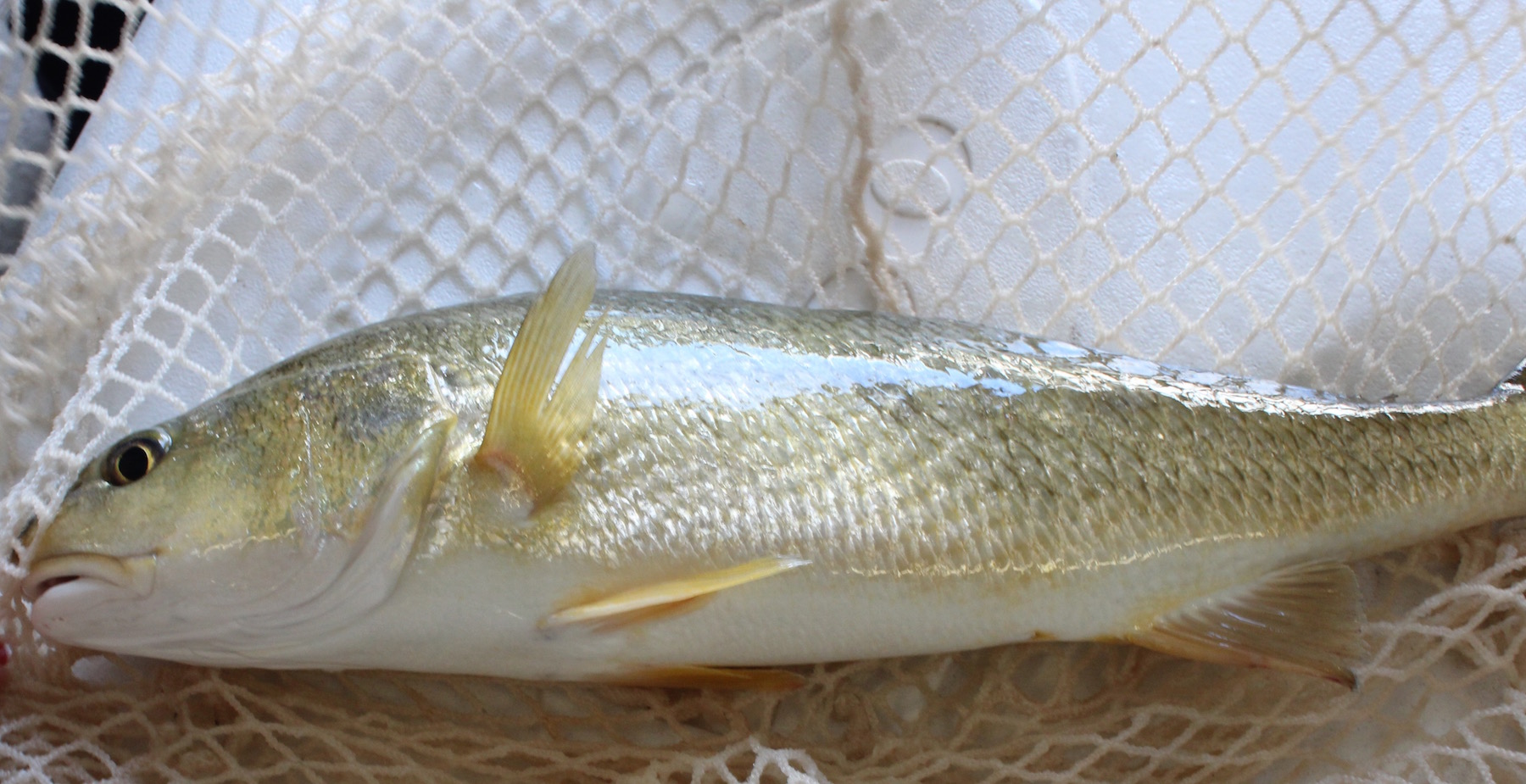 Redfish are beautiful and each time I catch one I marvel at their gorgeous, coppery/gold colors which get even more vibrant when out of the water. This fish wasn't happy about being pulled out of his cozy habitat, but it wasn't for long 🙂
The Red Drum is now being sold through a distributor in SW Florida, and some of the vegetables are being sold to local restaurants and at the Sarasota Farmers Market (via Peter Burkard). So, if you visit Indigenous (Sarasota), Seafood Shack Marina Bar & Grill (Cortez) and Locale (St. Pete), you might just see some of these products on their menus!
So much information is being collected and documented about this aquaponics process, and that knowledge will be shared globally to encourage sustainable practices, so I'm looking forward to hearing about where it all leads.  I feel so fortunate that my husband and I have a coastal lifestyle that allows us to fish regularly and share in our local bounty. I also feel lucky that, in my own backyard, there is a talented and dedicated group of folks researching and designing systems to help with the growing demand for good food.
Armed with my own batch of freshly-picked Sea Purslane, I've been busy developing recipes!  Sea Purslane is a beautiful vegetable with bright green, succulent-type leaves, which has a lemony/peppery and slightly salty flavor.  It pairs very well with seafood, and it keeps well in the fridge.  Check out my recipes using Sea Purslane: Mussels with Chourico and Purslane and Red Snapper with Chile/Garlic Butter & Purslane. I'm working on Sea Wort and Redfish recipes, so stay tuned!
By the way, if you haven't heard about Sarasota's 5th Annual "Eat Local Week", it's October 24-30, 2015.  There are many events planned throughout the week, all focused on locally grown, sustainable food.  Mote is even hosting a free tour of their Aquaponics facility! I believe space is limited, so be sure to check out the details.  And to learn more about Mote Marine Laboratory, check out their website.