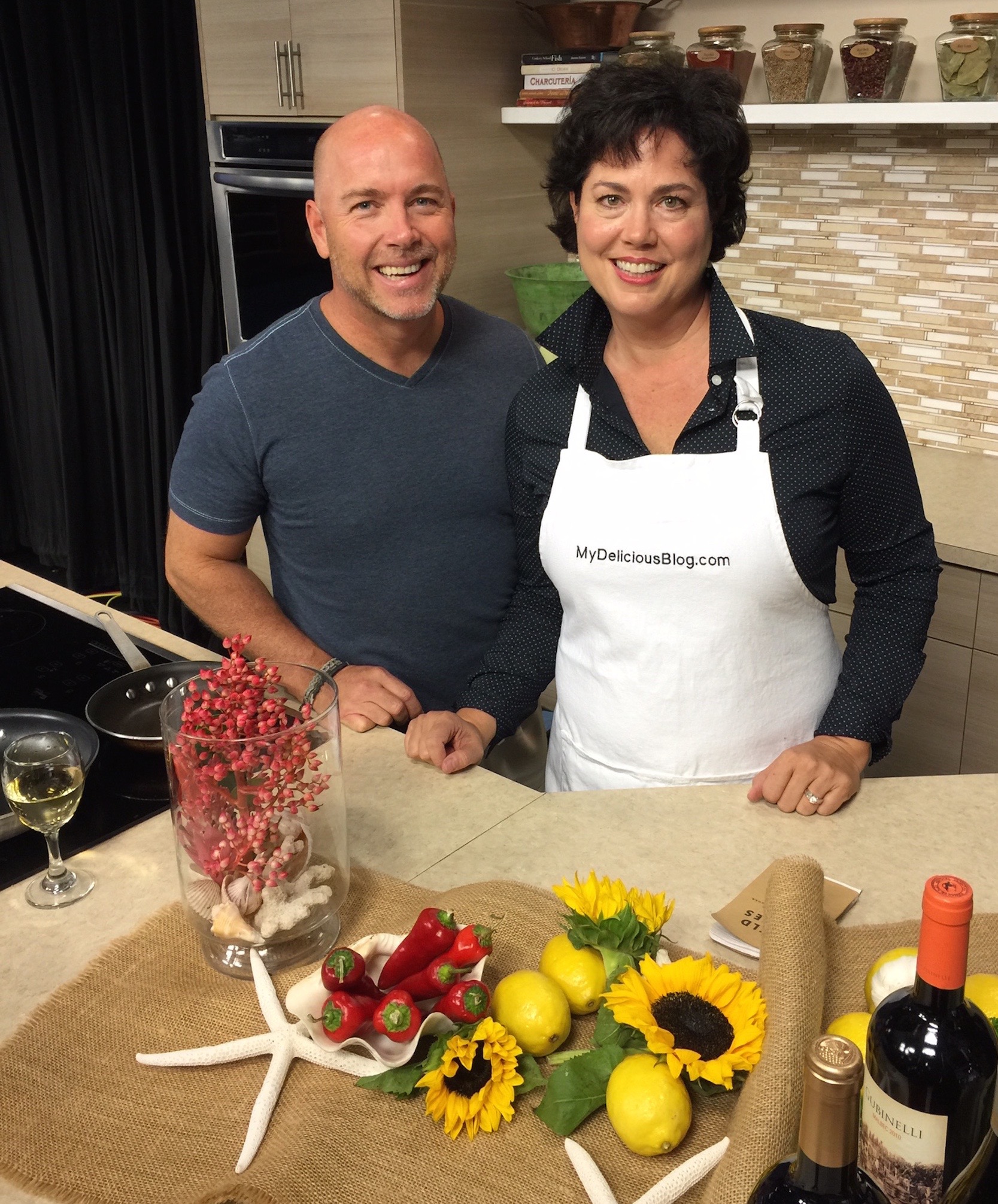 Recently I taped my second cooking segment on ABC's Suncoast View!  It was so much fun.  And it was nice to share the experience with my husband Brendan, who was also on the show to unveil his new painting designed for the Florida Winefest & Auction (she was a beauty, by the way, a mermaid in a wine glass titled "Perfectly Paired").
Lucky for us, there was lots of wine available, and we definitely enjoyed the free-flowing libations.
I prepared Red Snapper with Chile/Garlic Butter and Sea Purslane using Red Snapper I caught some time ago.  As I mentioned on the show, I'm pretty sure this was MY fish caught that day, since it was bigger than the one my husband caught 🙂
This is a dish that's not only tasty, but also incorporates a sustainable vegetable (Sea Purslane) grown at Mote Marine Laboratory in Sarasota. I love using a unique ingredient in my dish, especially if it's something that highlights a local organization doing amazing things in our community! Plus, it's always fun to try new flavors and textures.  Here's the finished dish: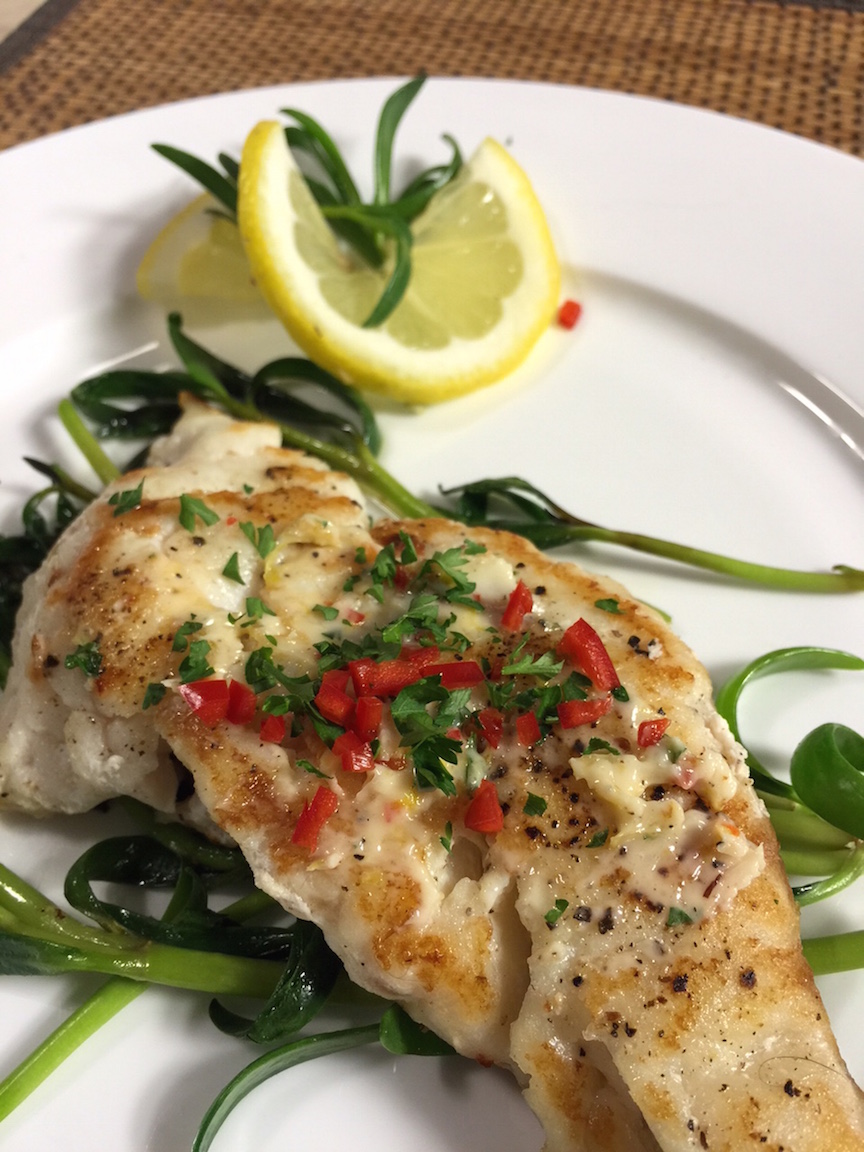 Please check out the Suncoast View segment!  And if you'd like to learn more about Brendan's artwork, please check out his website.