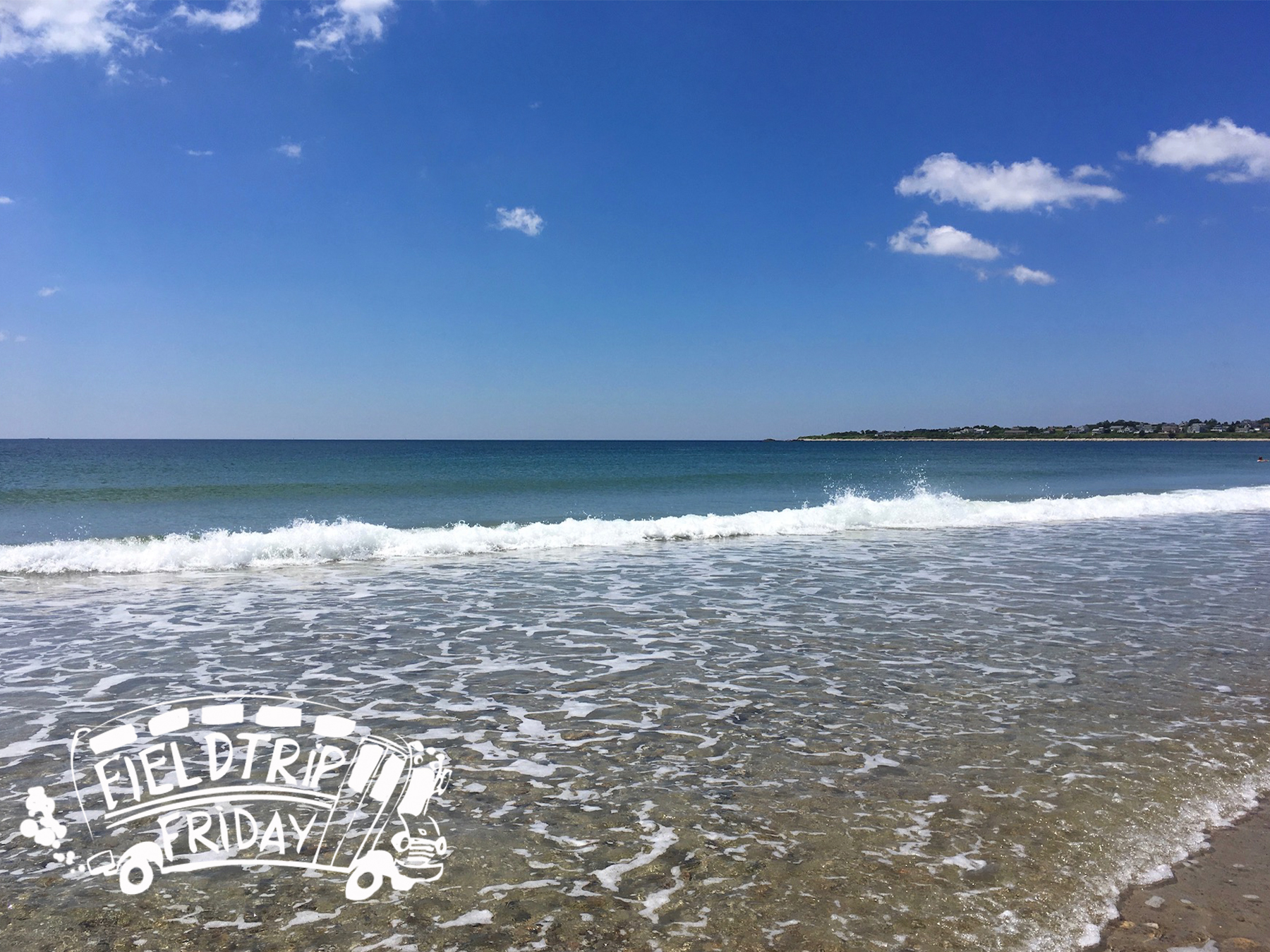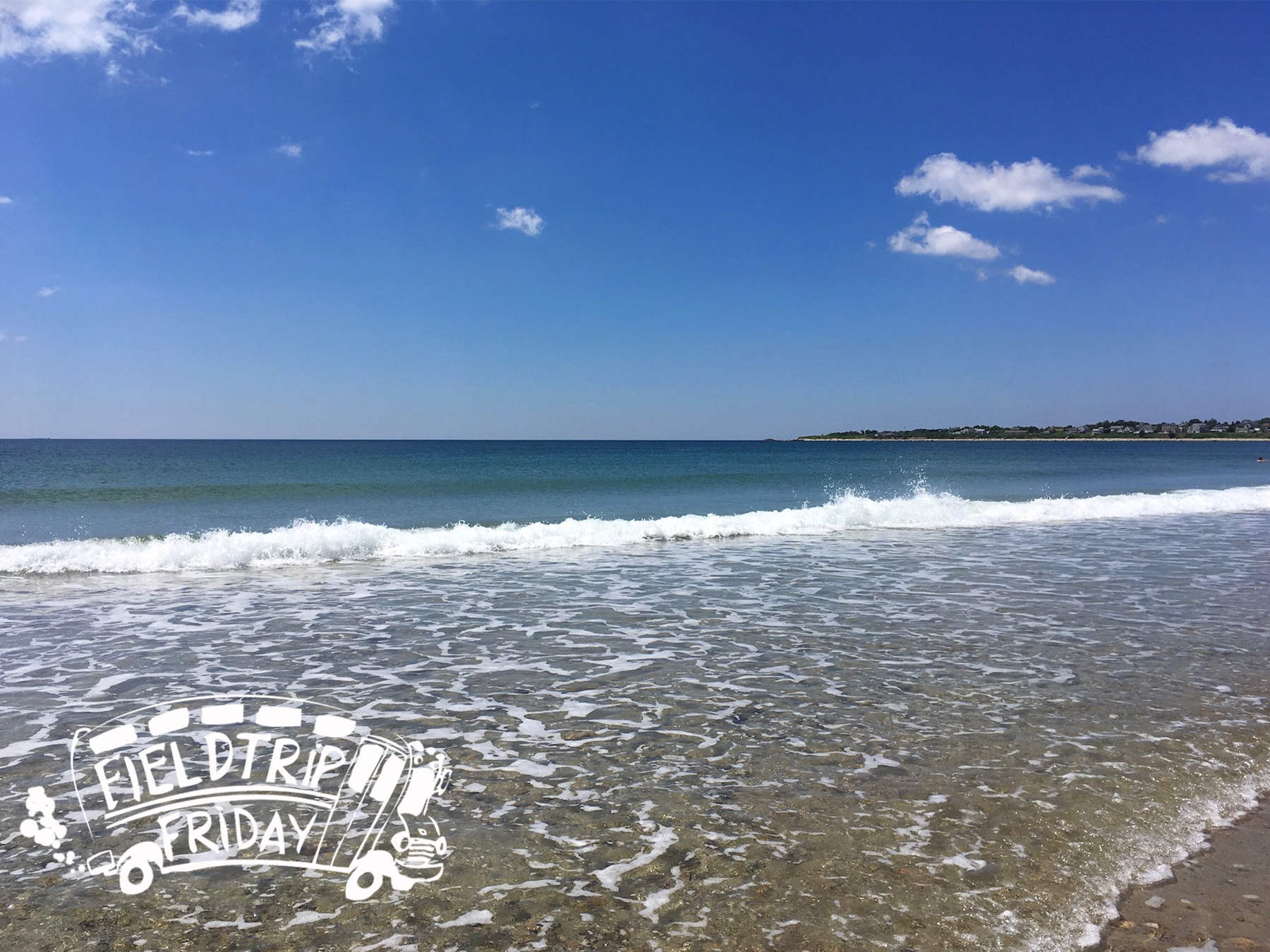 (Field Trip Fridays capture interesting, fun, food-related and/or fishing adventures that I like to share with you!)
This is Part 2 of my road trip from Westport, NY to Westport, MA. . .
I moved from Massachusetts to Florida 29 years ago, but still hold it close to my heart.  All the imagery, friends and family, and childhood favorite foods on this leg of the trip truly filled my well.  Here are some highlights:
On our drive from New York, Brendan and I visited
Gloucester, MA,
 an iconic fishing town where they were holding
St. Peter's Fiesta
, an annual celebration of their fishing history and the patron saint of fishermen.  Fun to see everyone dressed in white, men carrying religious statues shouting "Viva Saint Pietro!" and marching bands warming up.  In the harbor, folks awaited the 'Greasy Pole Competition' but we had to miss it to get back on the road (probably for the best, as my husband may have tried it):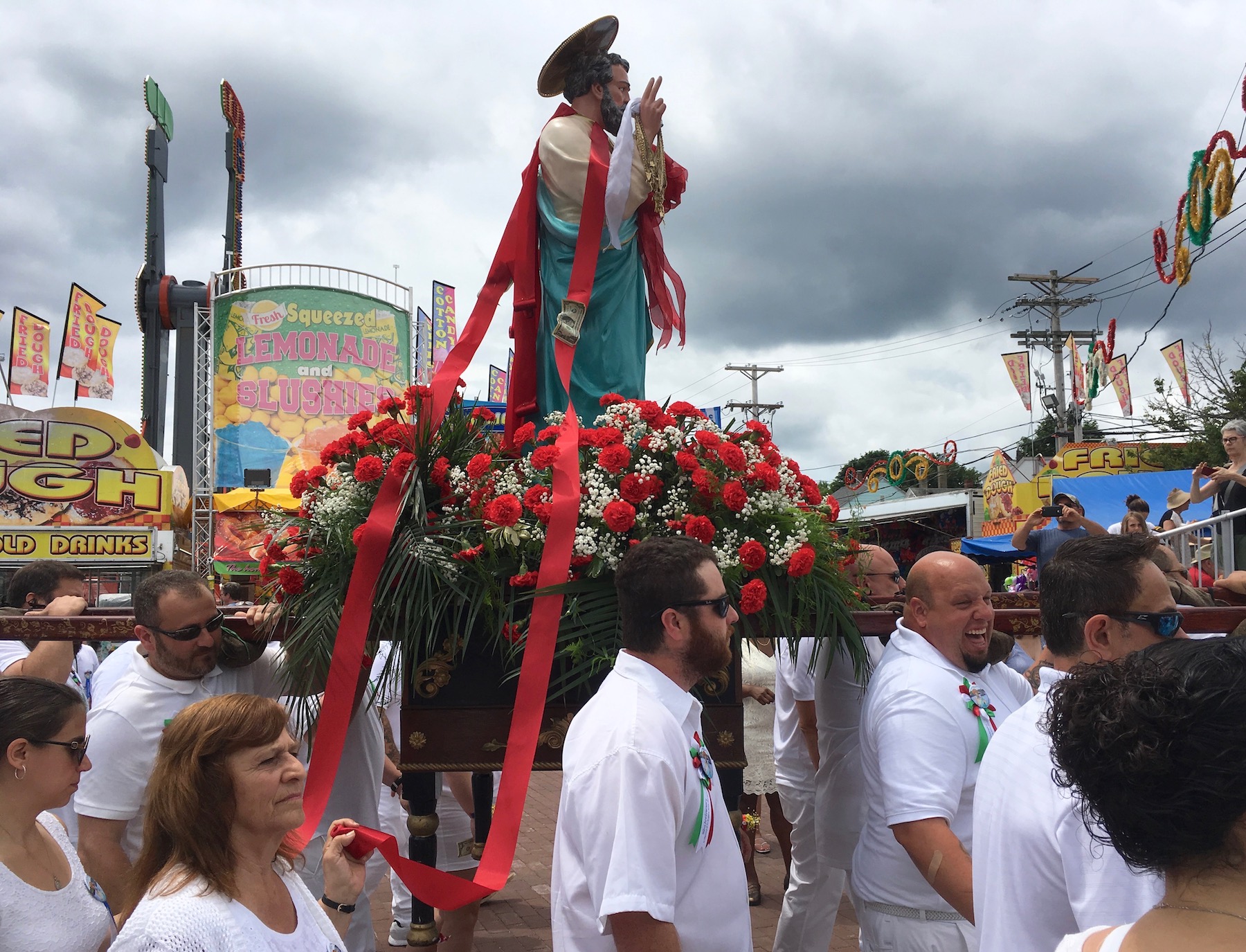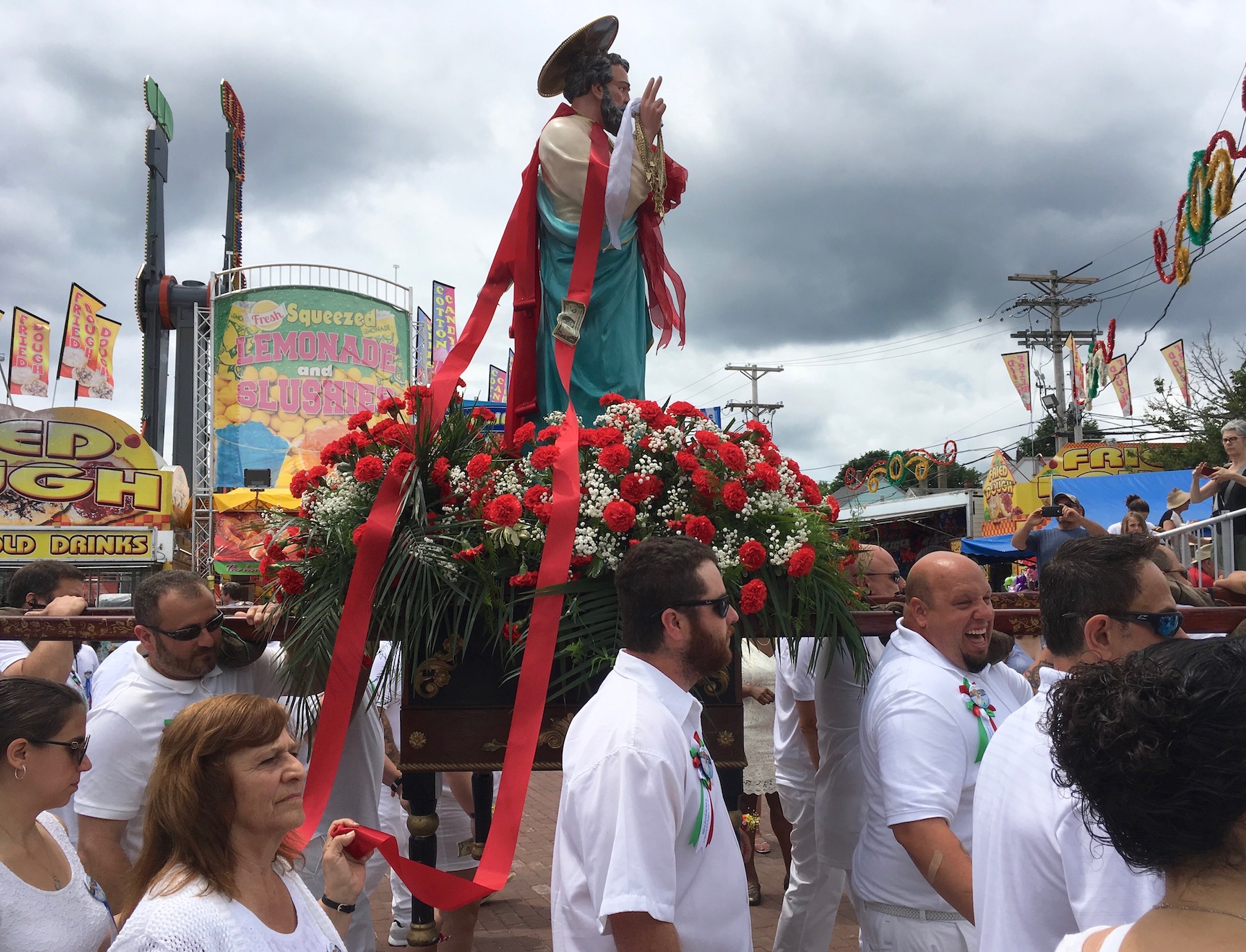 We even met a guy frying fish in the alley next to his house. That's not something you see every day, so we stopped.  He's known as "metal man" and he regularly cooks for crowds.  On this day, he was frying up Haddock his friend had caught earlier, and he was expecting 70 people.  He offered us some and we happily accepted – it was SO good.  You just never know who you'll meet!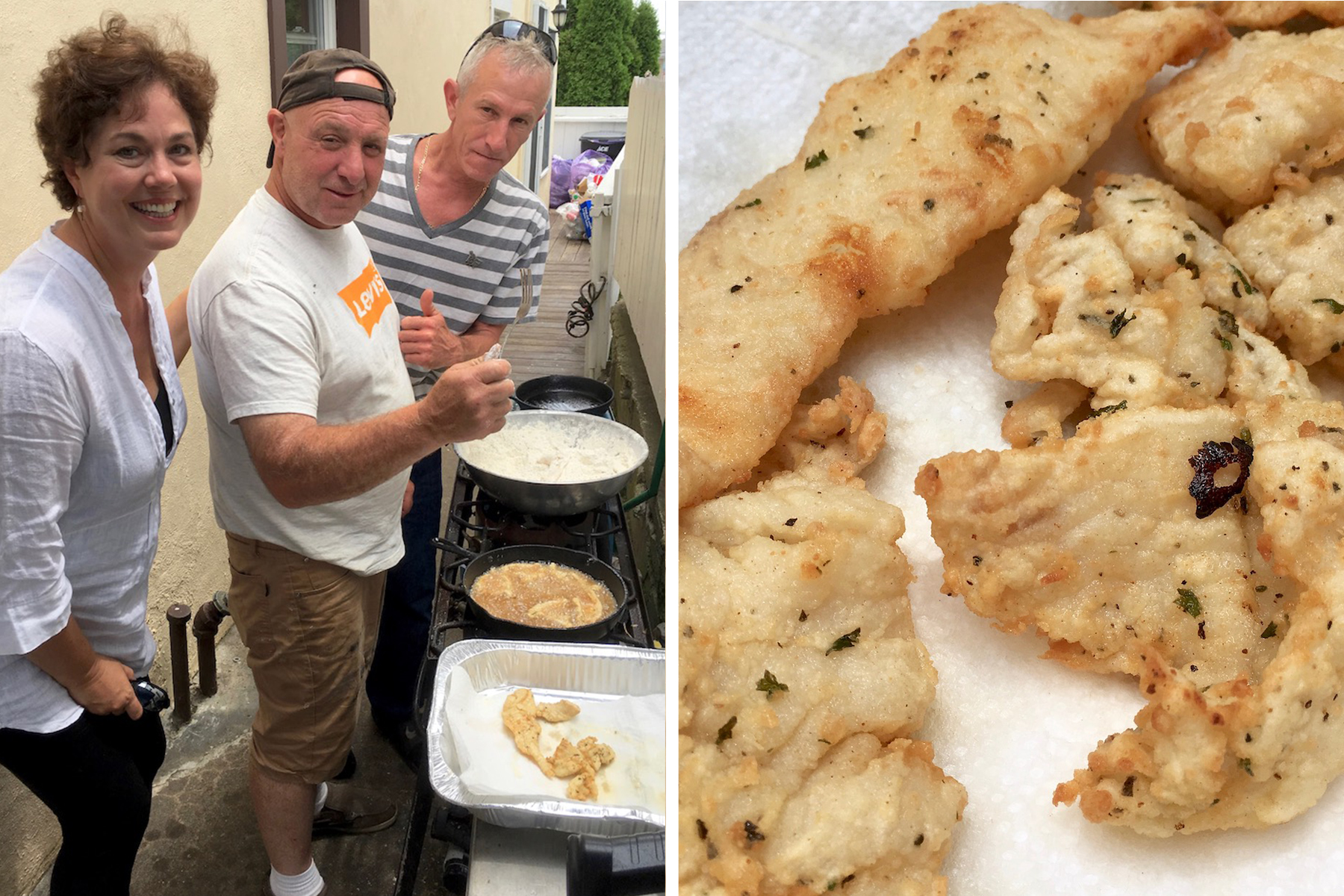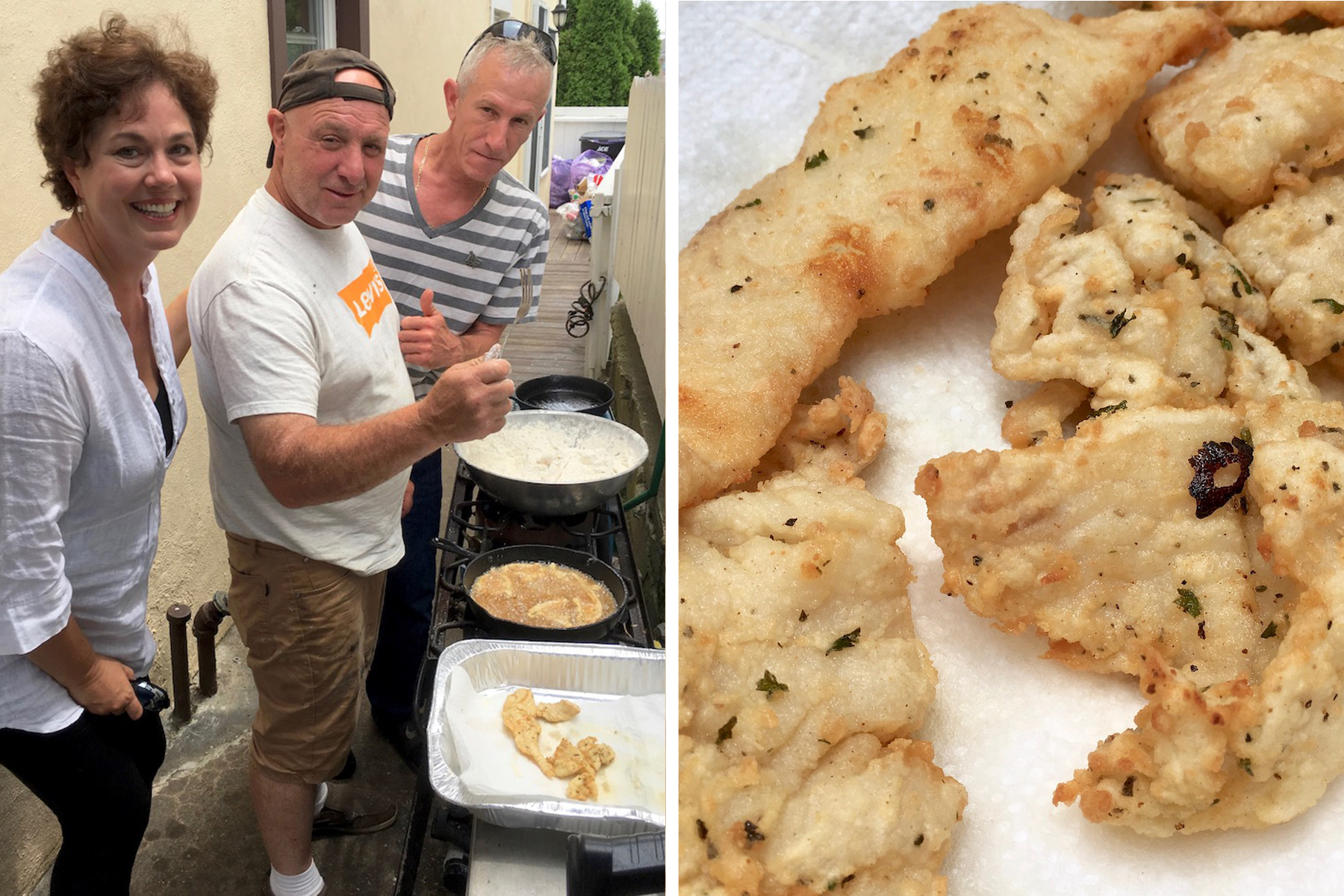 We made a quick visit to Rockport to see "
Motif #1
" – the most painted building in the world, due to its beautiful lines, color, and charm.  This seaside town is lovely, filled with shops, fresh seafood, ice cream cones, gorgeous scenery, and tons of New England inspiration, so please visit if you ever get a chance: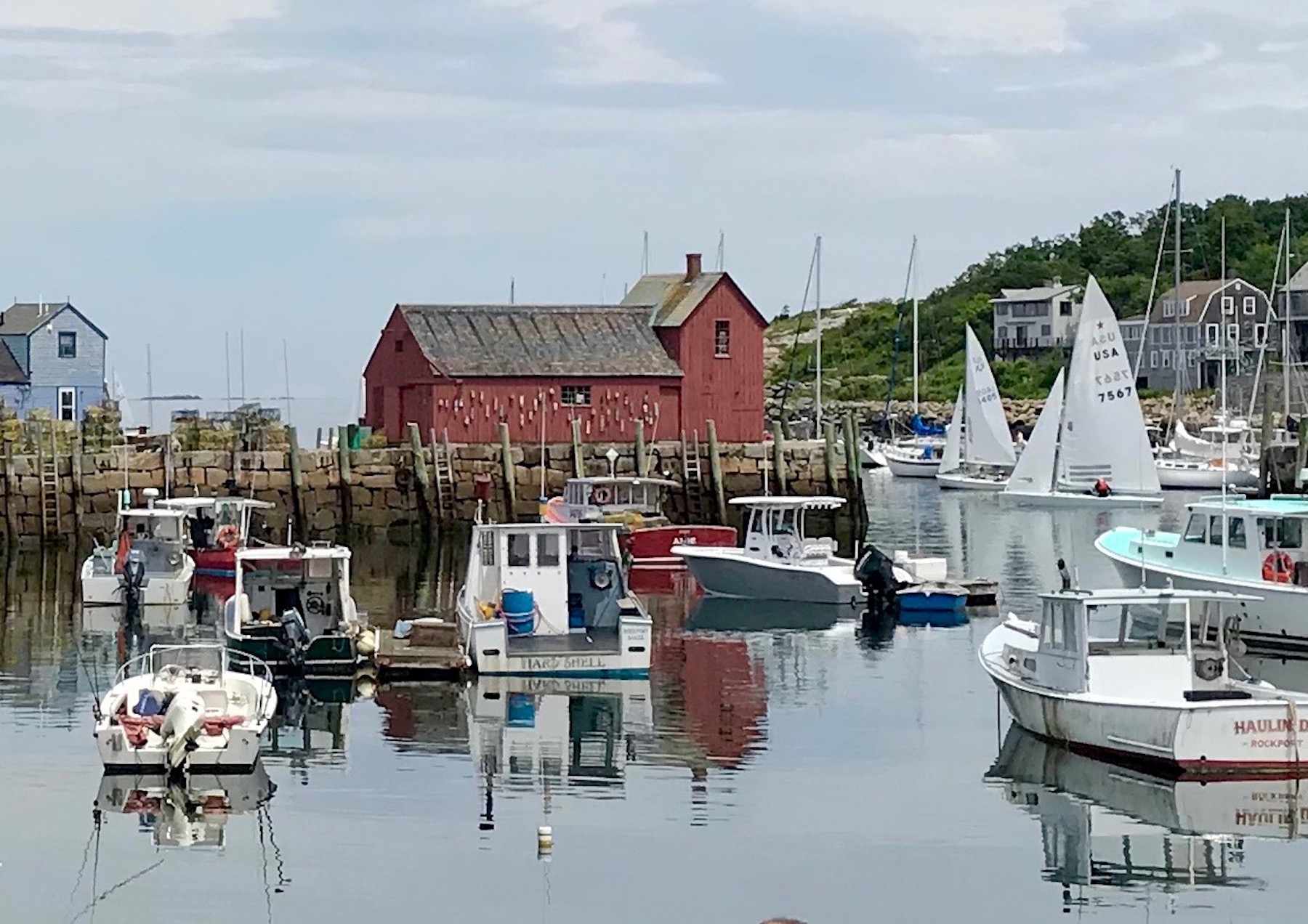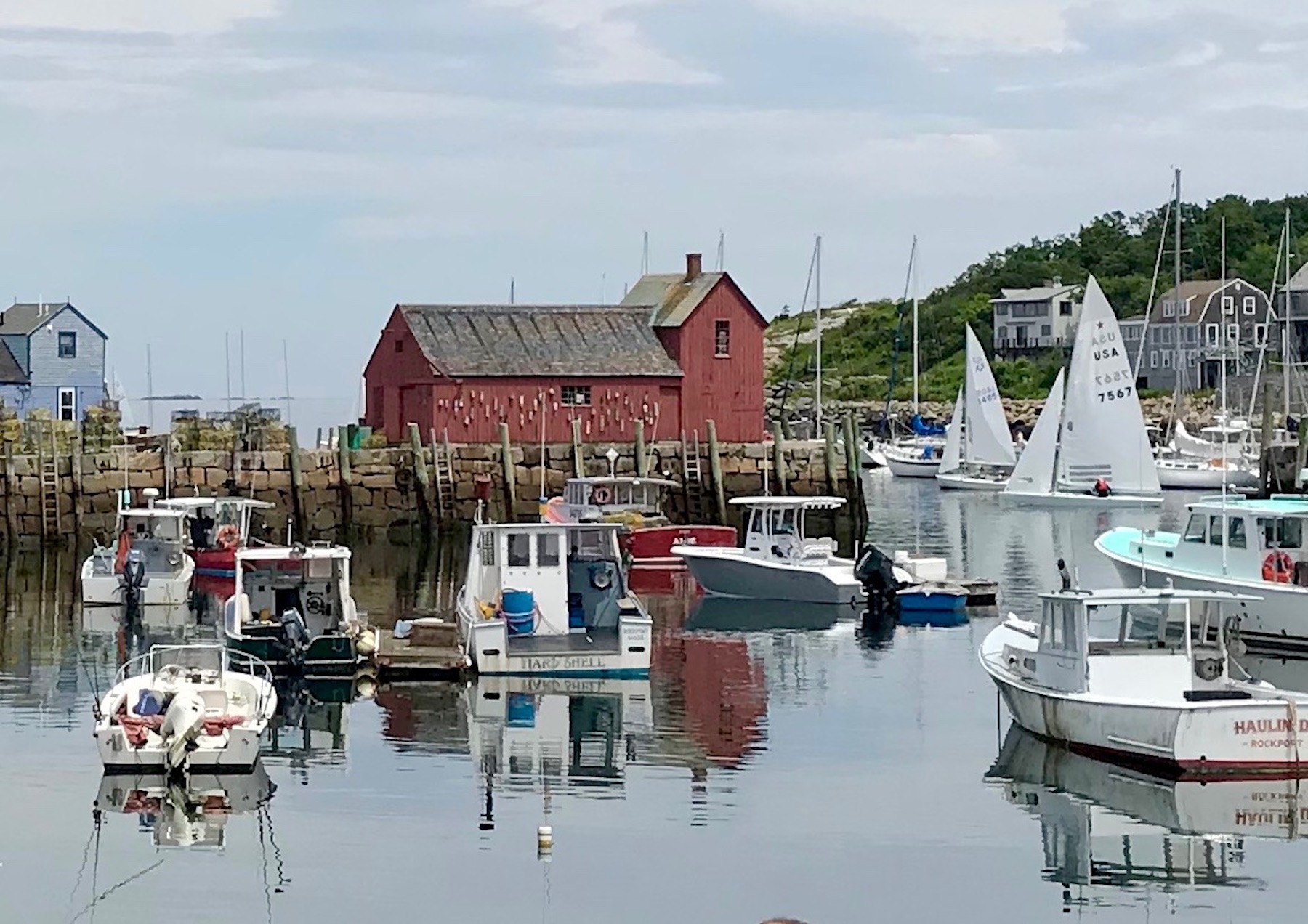 After arriving Westport, MA I got myself to Elephant Rock Beach to put my feet in the cold, refreshing water – a definite welcome back to my old home region: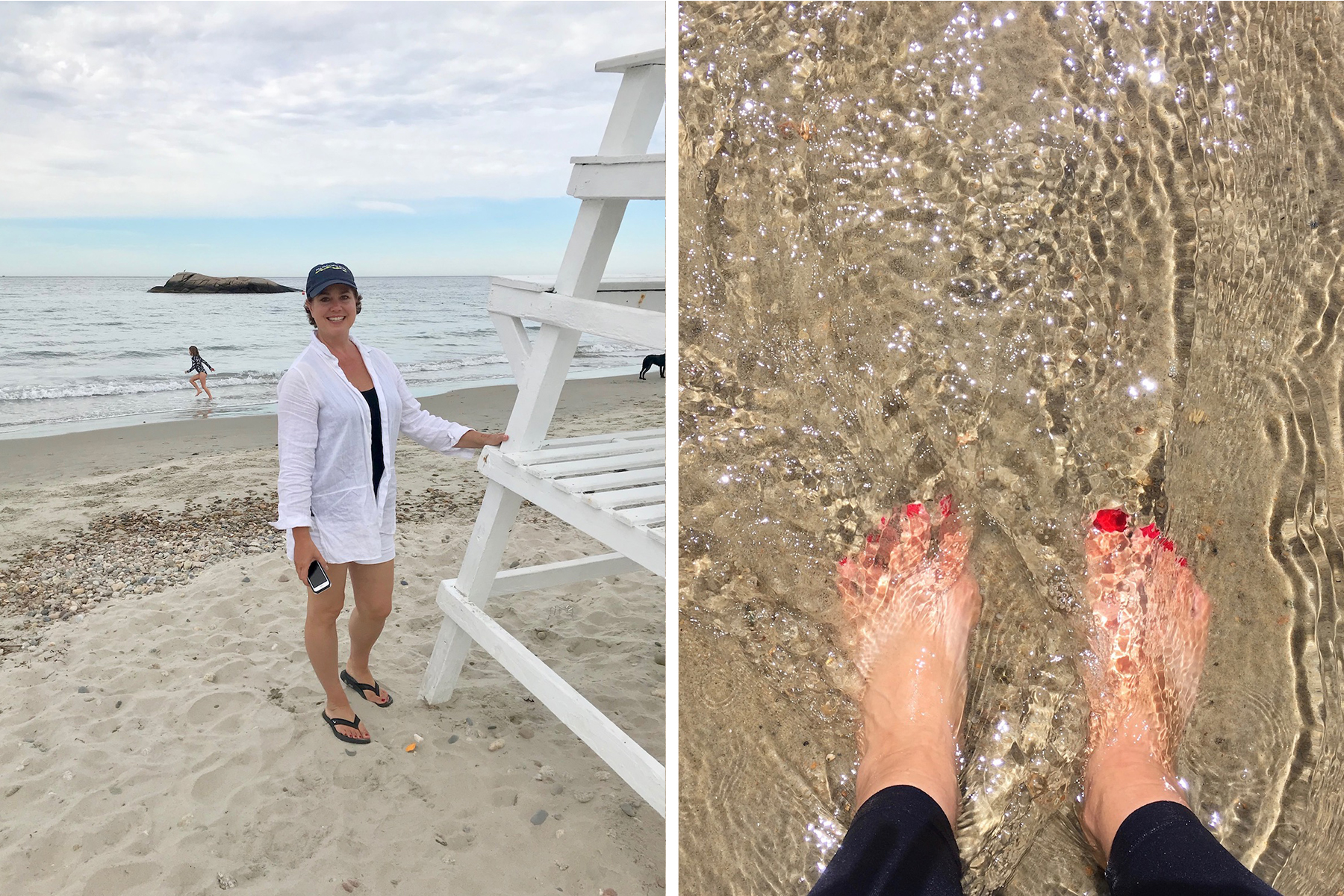 Next, a visit to
Gray's Ice Cream
in Tiverton, RI, a must-stop as a kid when we visited family.  Favorite flavor?  
Coffee
. . .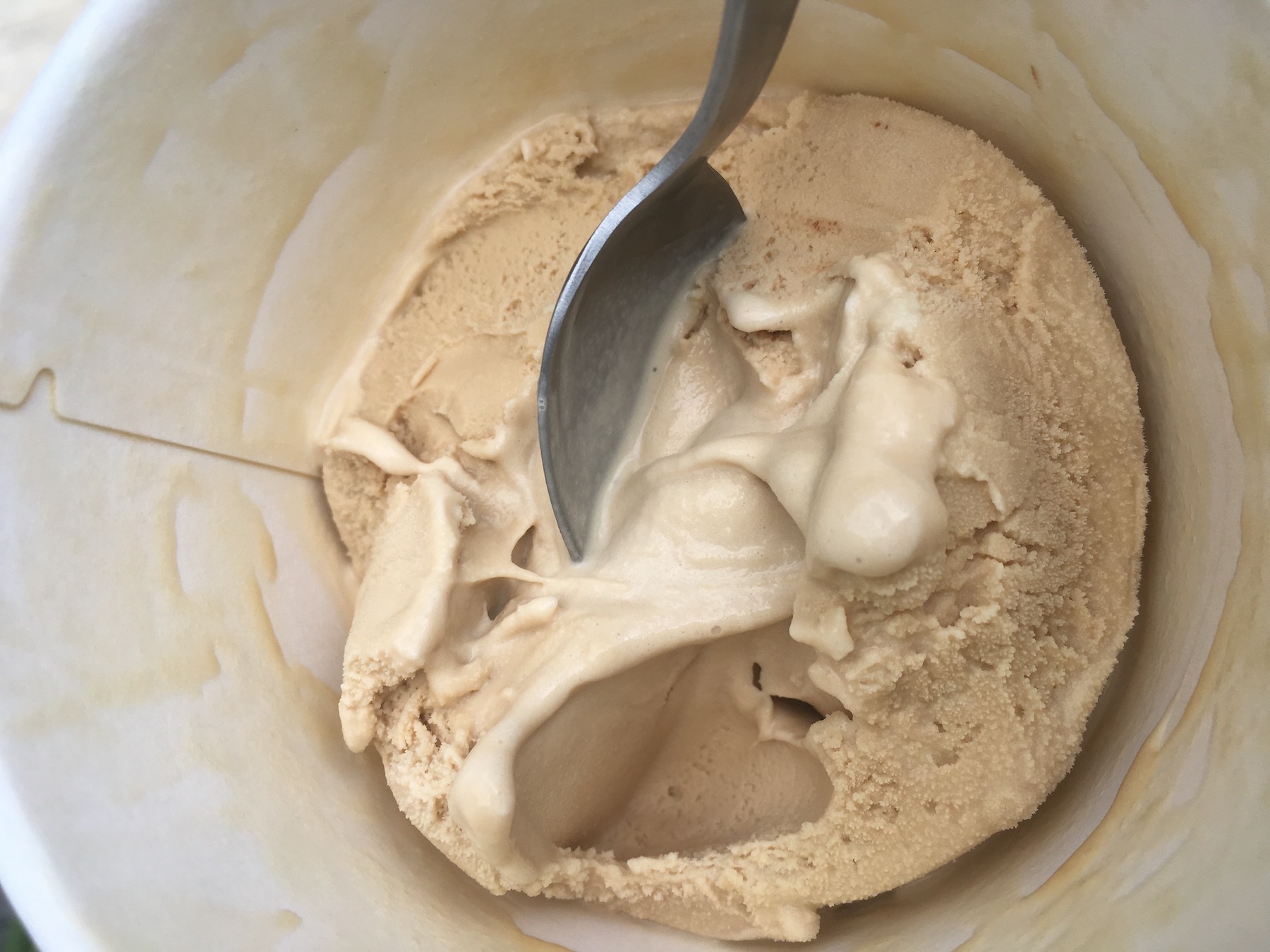 Then several stops at roadside farms like
Young Family Farm
for fresh veggies, including some amazing 
tomatoes
. . .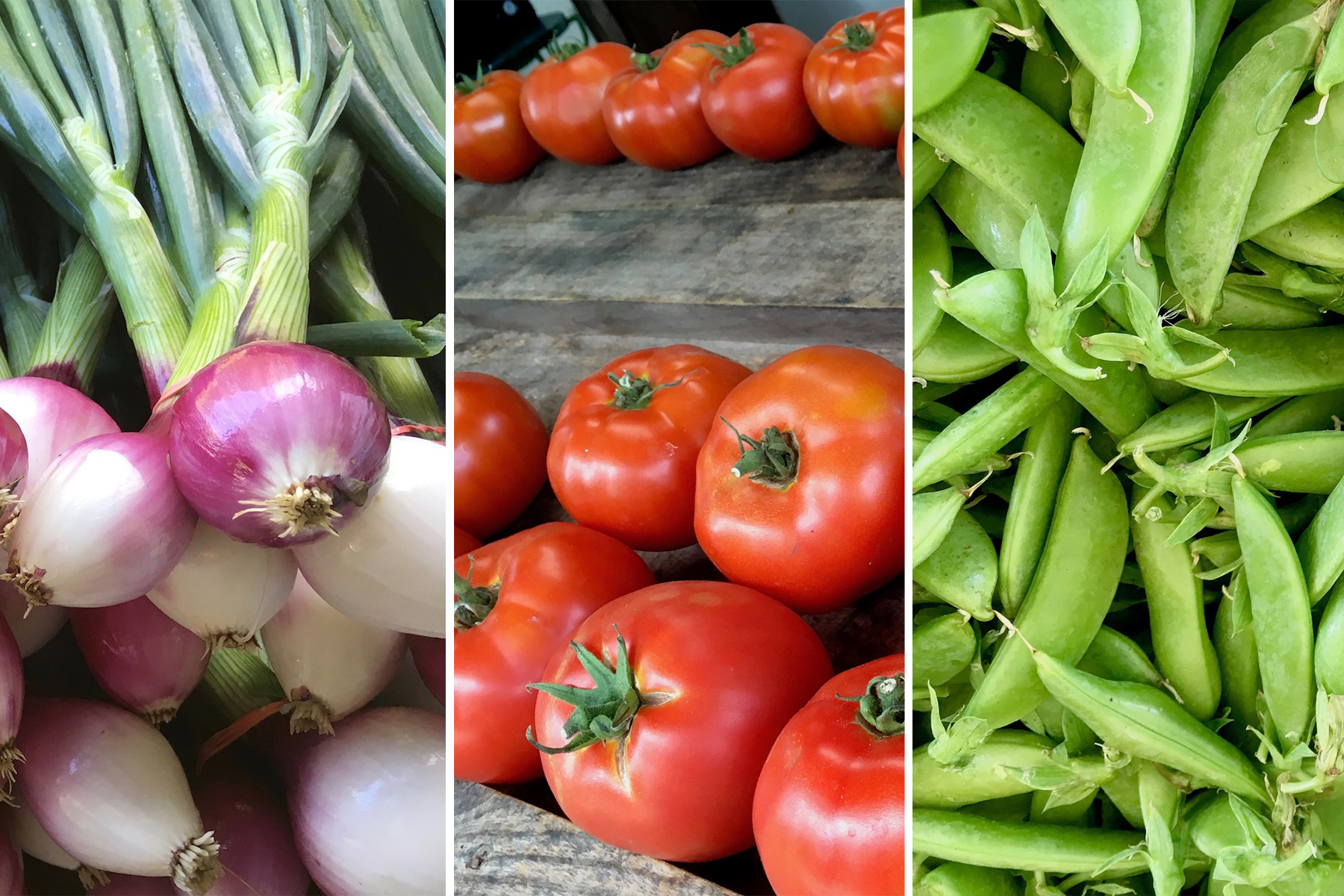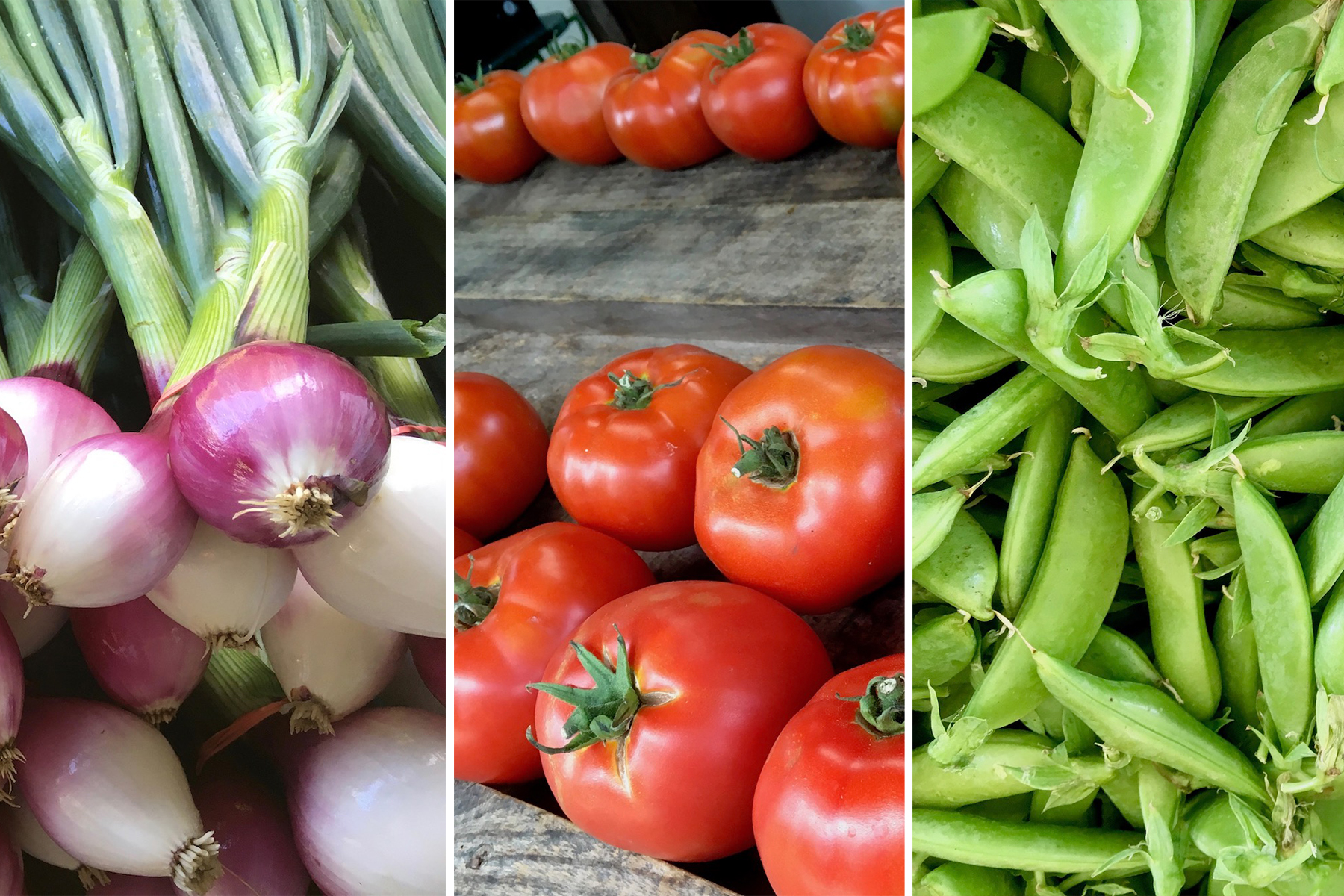 A highlight of our trip was quahogging with my cousin John, a lifelong quahogger.  My husband had never dug for clams, and I hadn't done it in 30 years, so it was pretty exciting.  Armed with old sneakers, bug spray (to ward off horseflies), rakes, deep pockets (for littlenecks), a sturdy crate with a float, lots of faith, and a good sense of humor as we squished our way along mucky Westport River (several times almost losing a shoe), we landed a crate-full!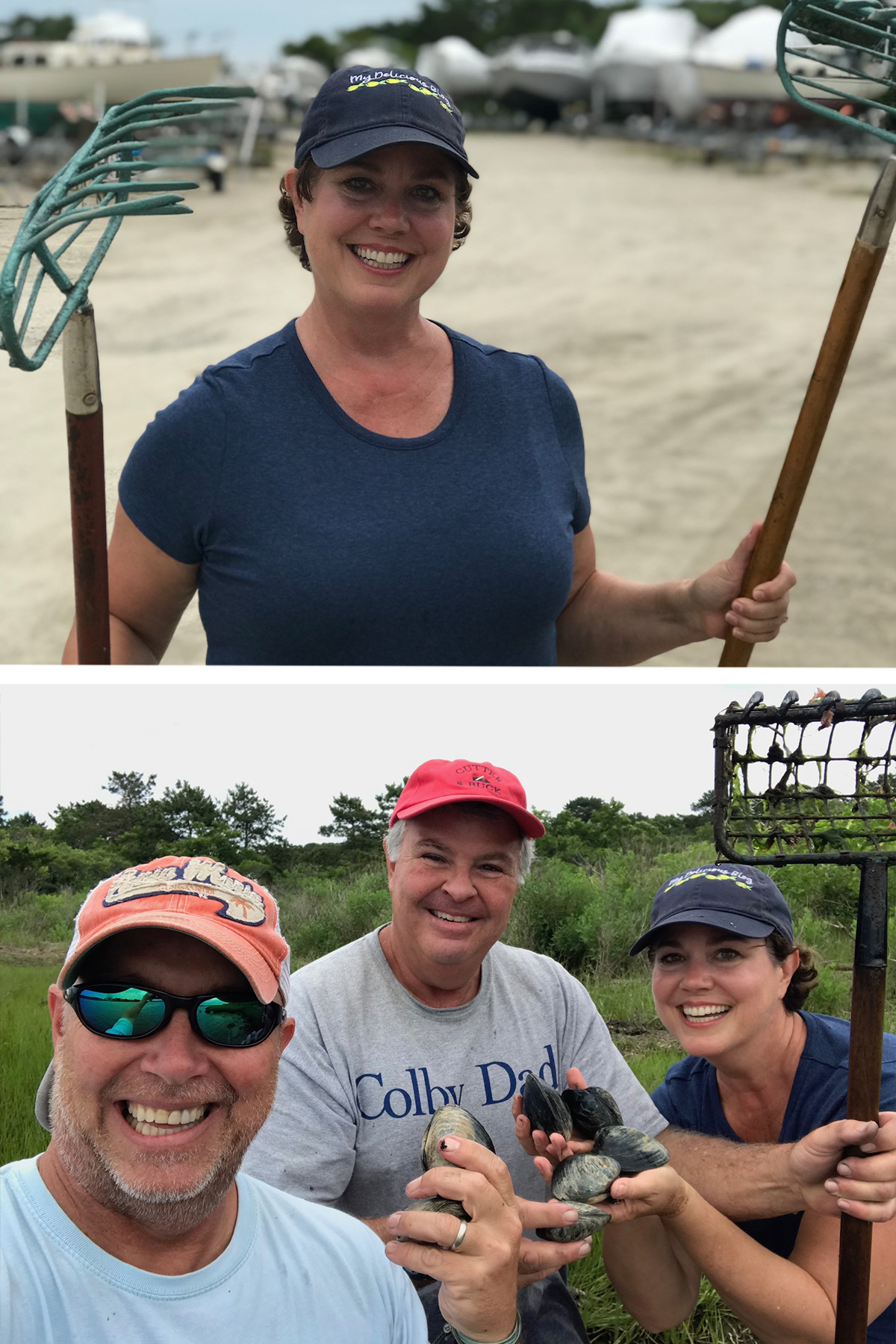 Brendan cooked the mussels we also collected that day — classic flavors of garlic, butter, white wine and parsley — they smelled and tasted like the ocean and were utterly delicious: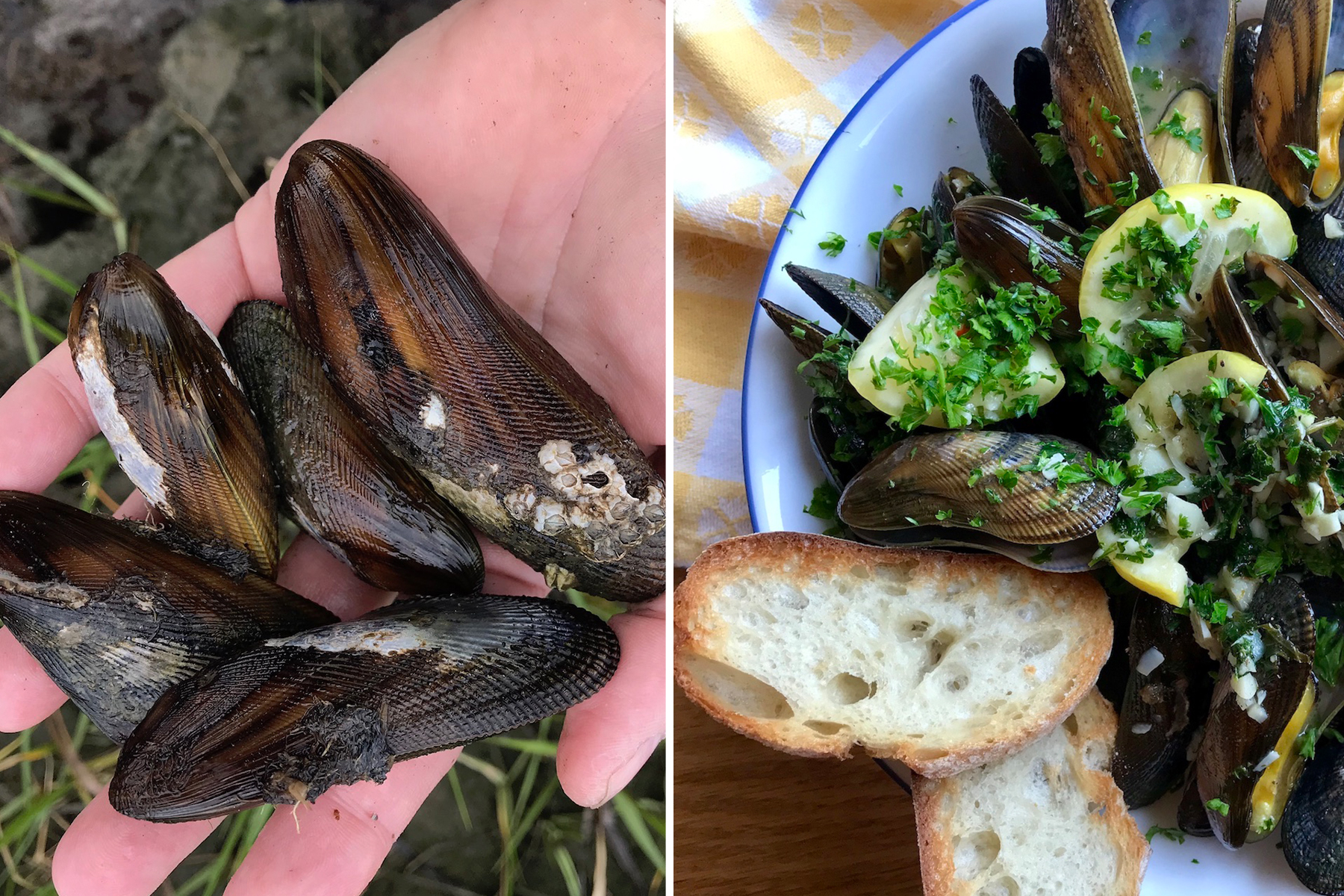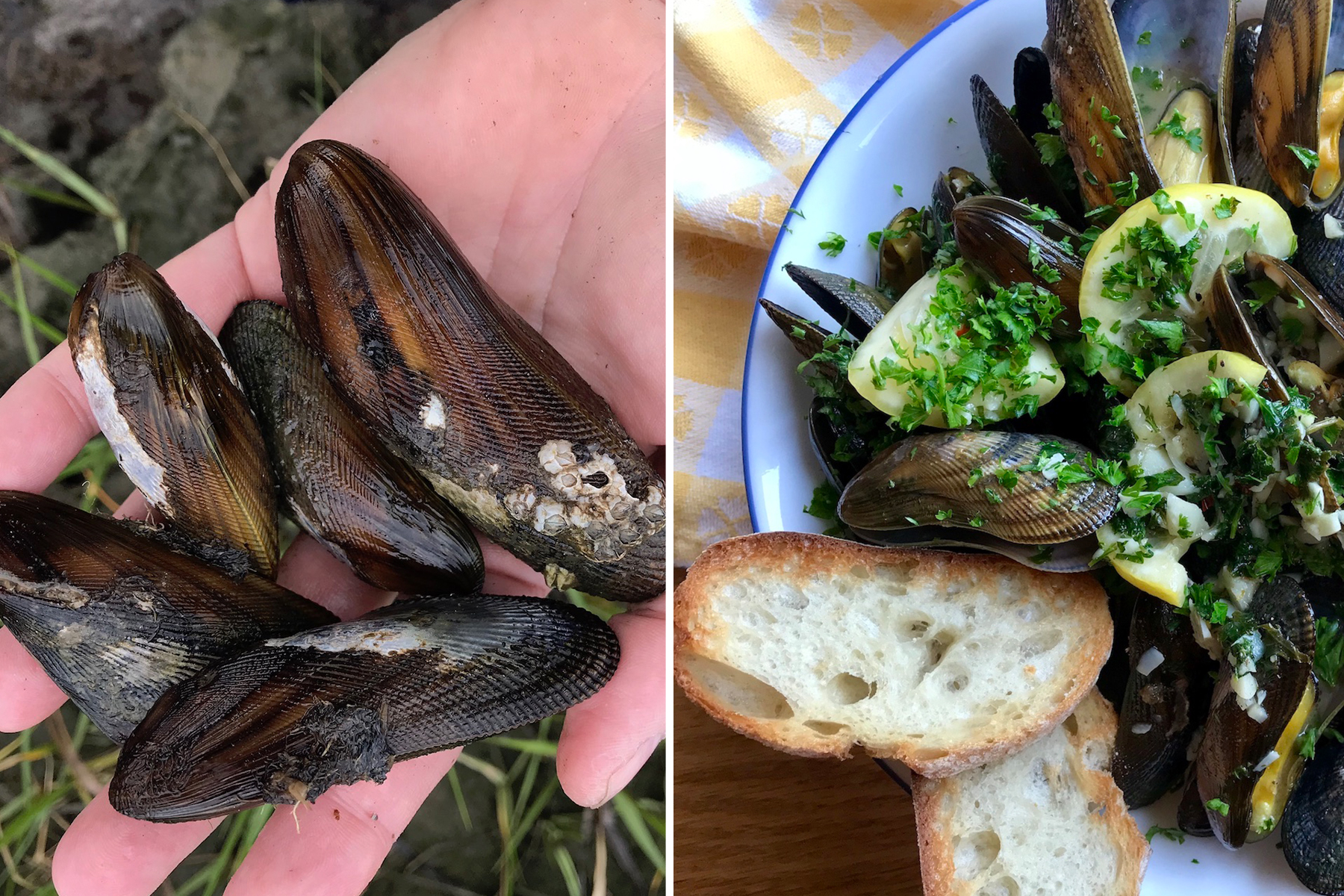 John made his famous stuffed quahogs (aka 'Stuffies') which were amazing, as expected.  I'm hoping he'll some day share his exact recipe with me 🙂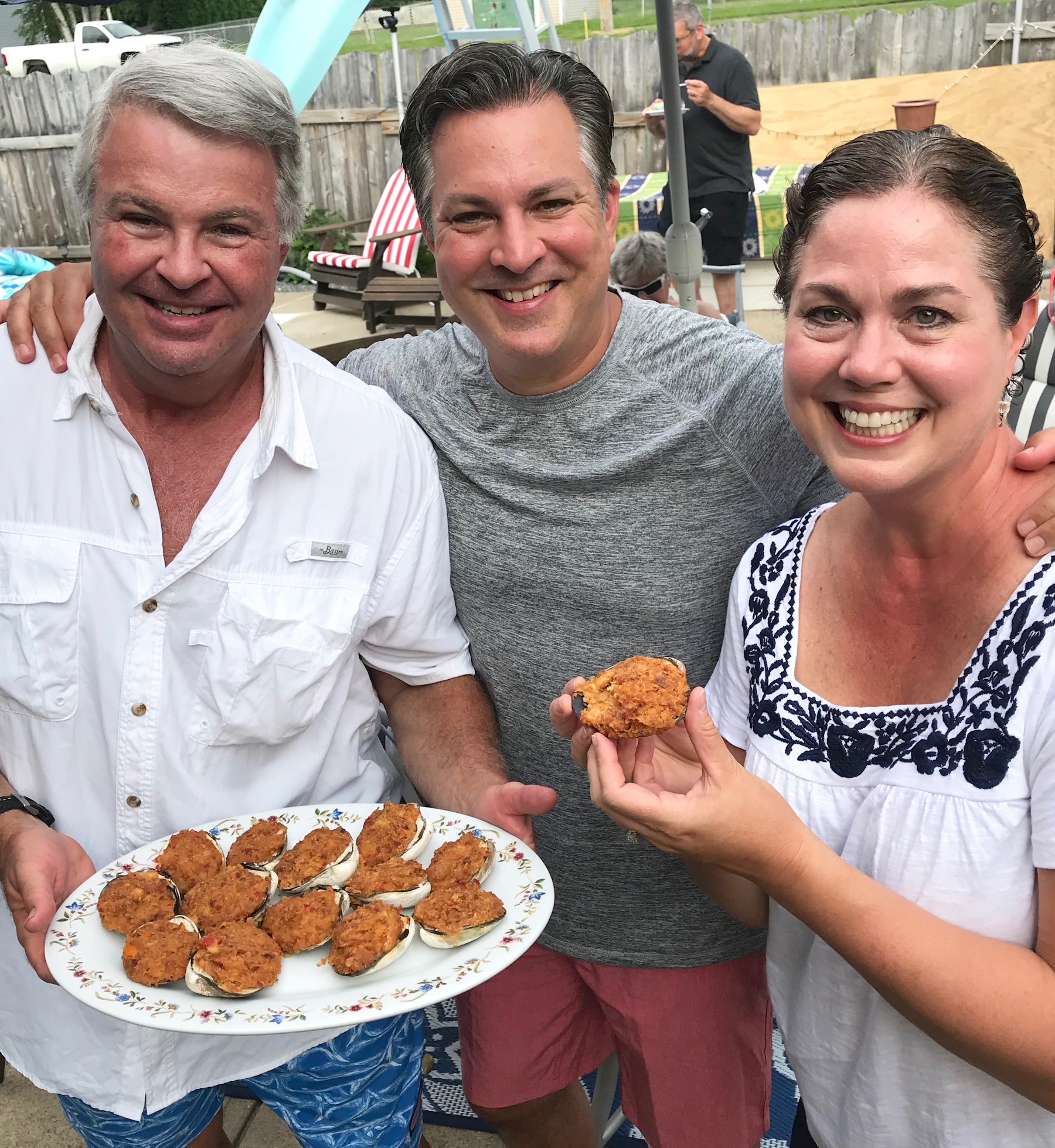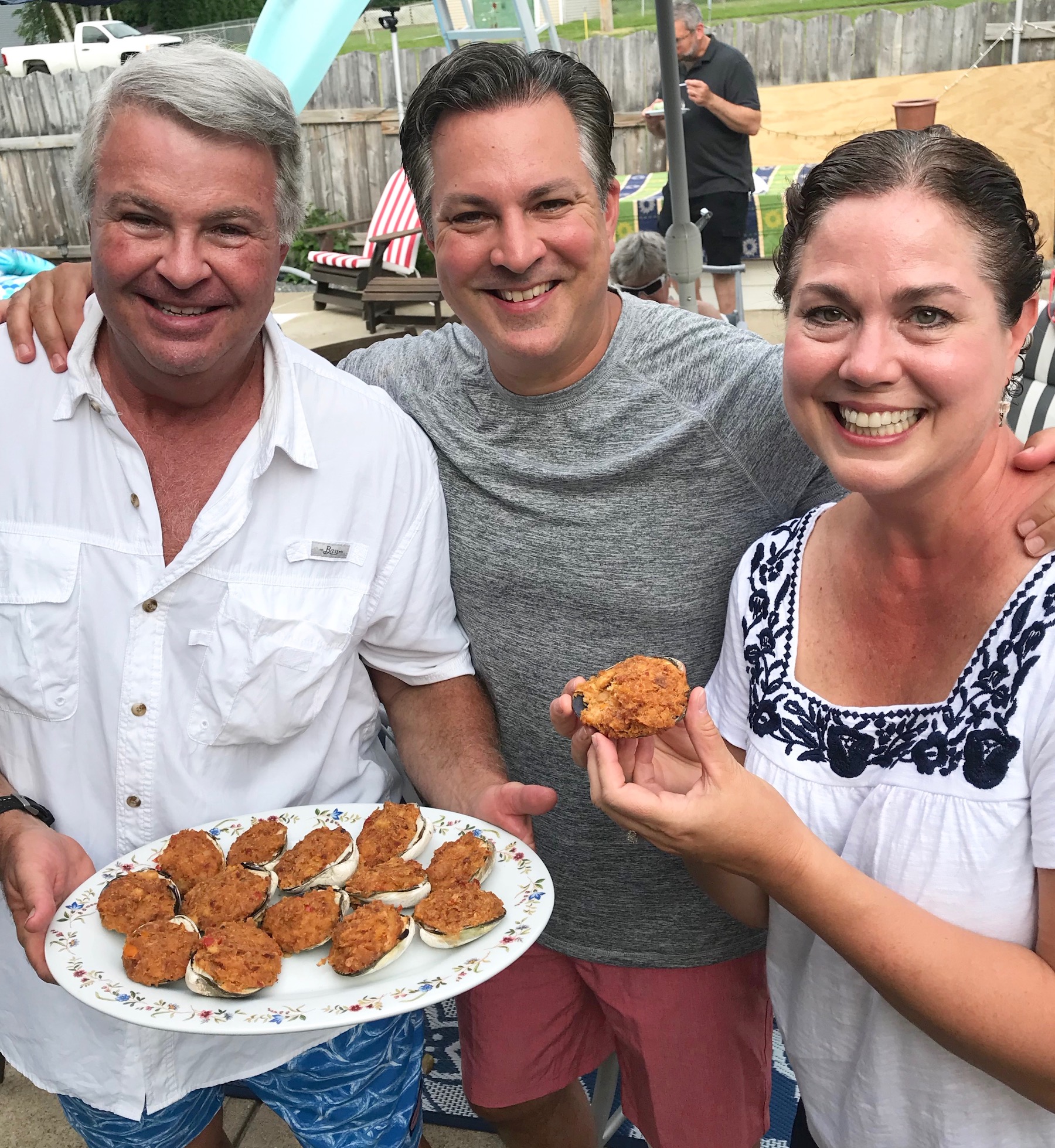 To round out our shellfish feast, hubby and I visited
Sakonnet Lobster Co.
in Little Compton, RI to get two beauties just off the boat.  The folks at this 40+ year family biz couldn't have been nicer, sending us off with instructions on how to
steam
them: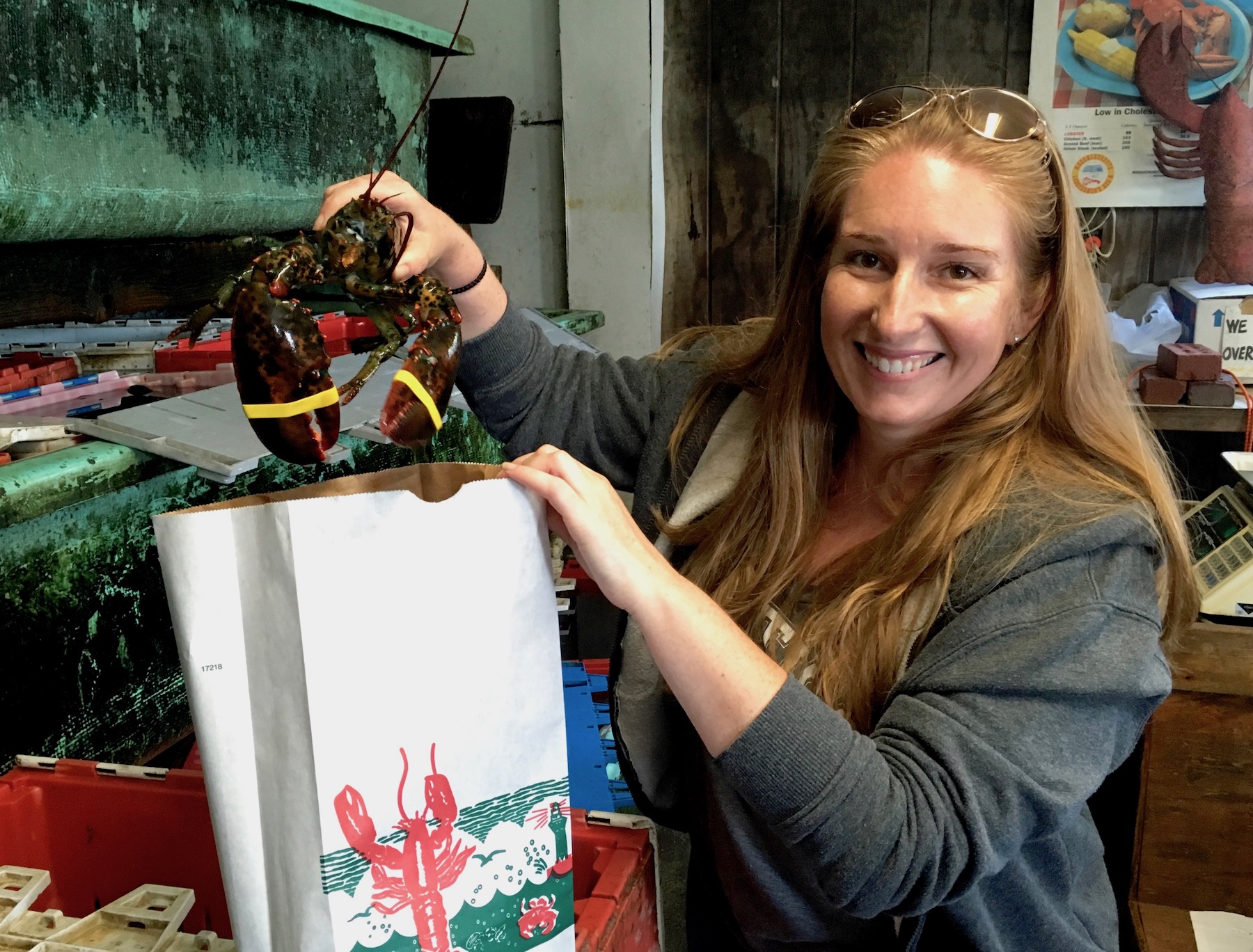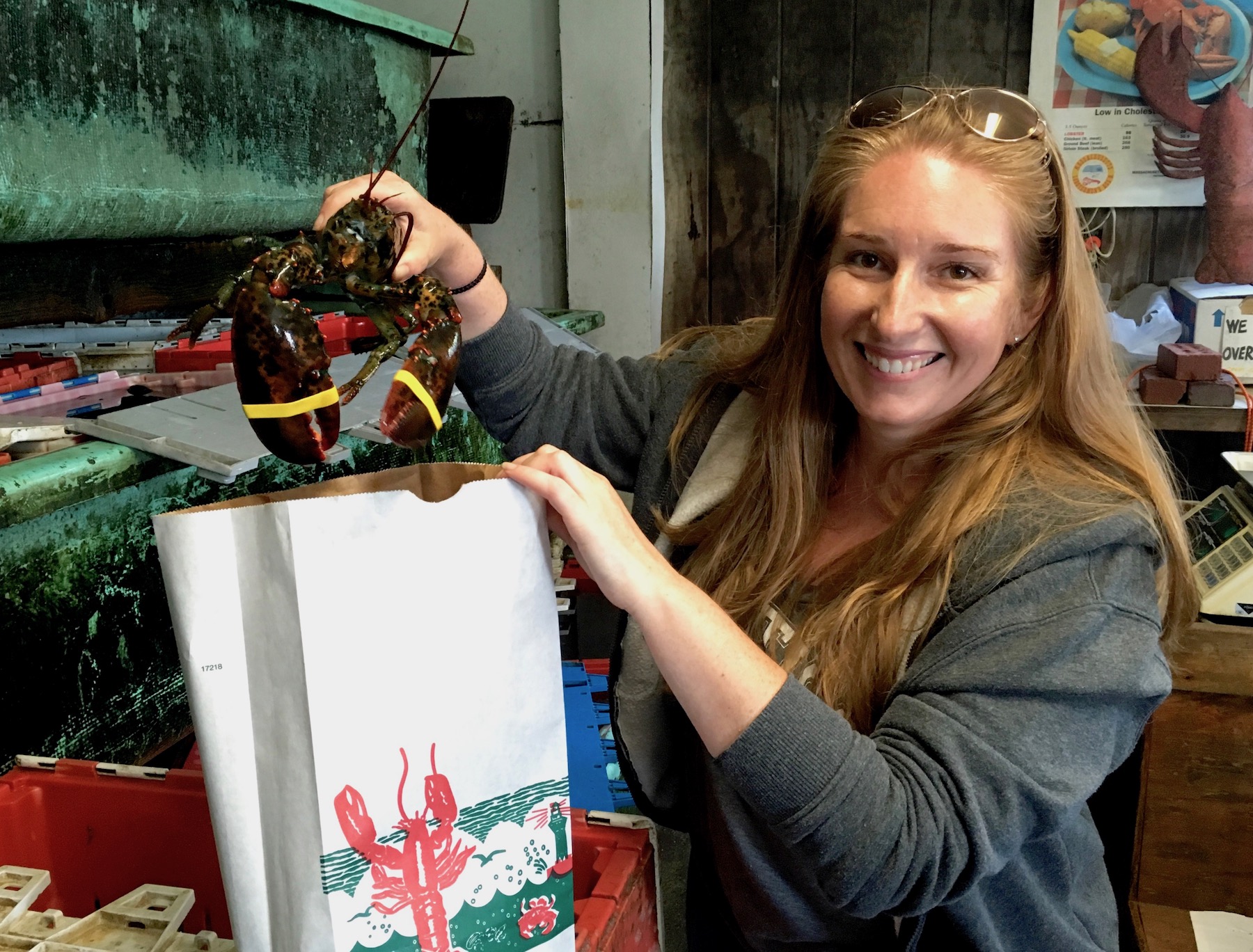 Here's Libby seeing her first live lobsters: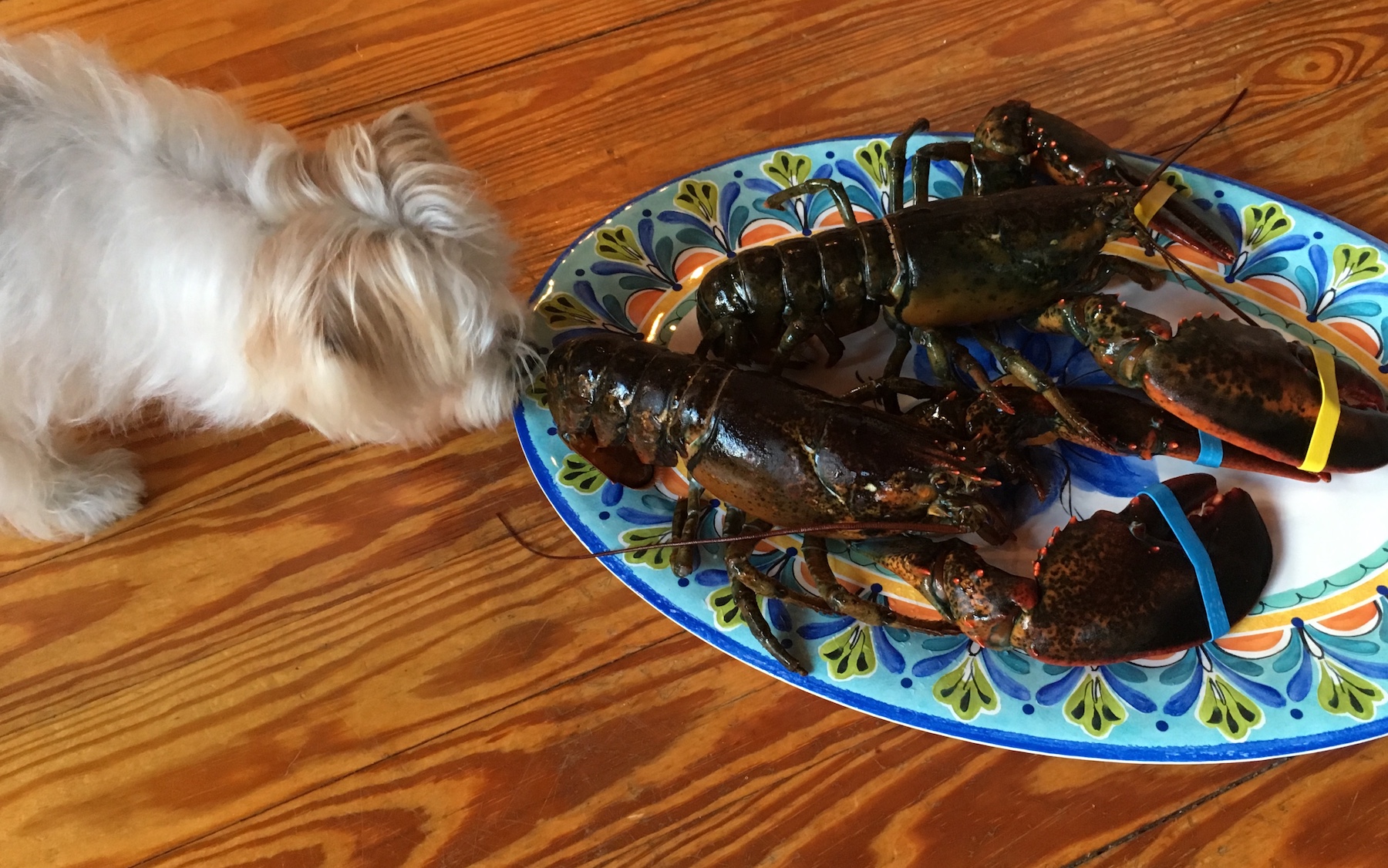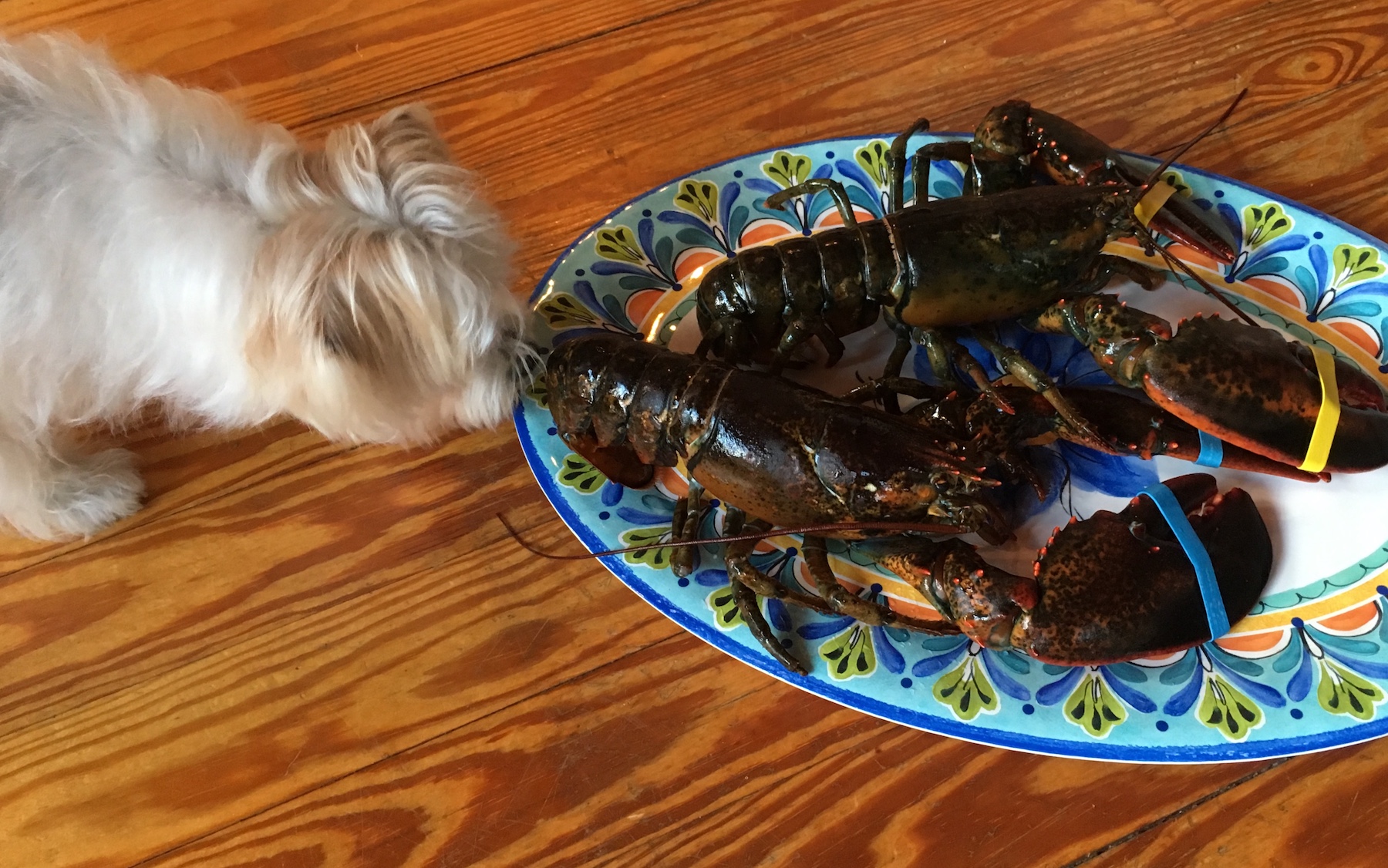 Westport is lovely, especially in Summer when it's chock-full of honeysuckle, freshly mowed paths in sprawling green fields, beach roses, and deep blue Hydrangeas: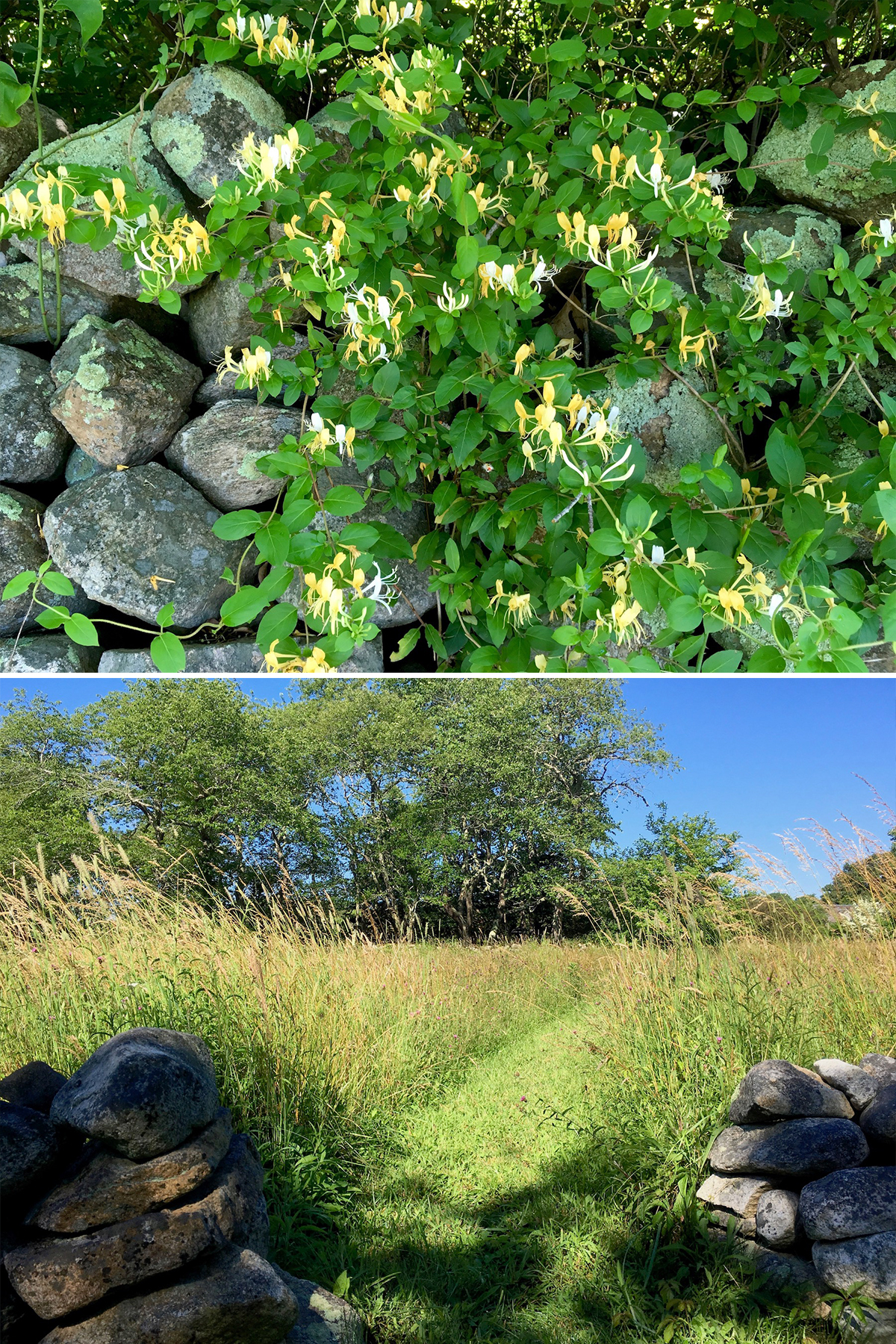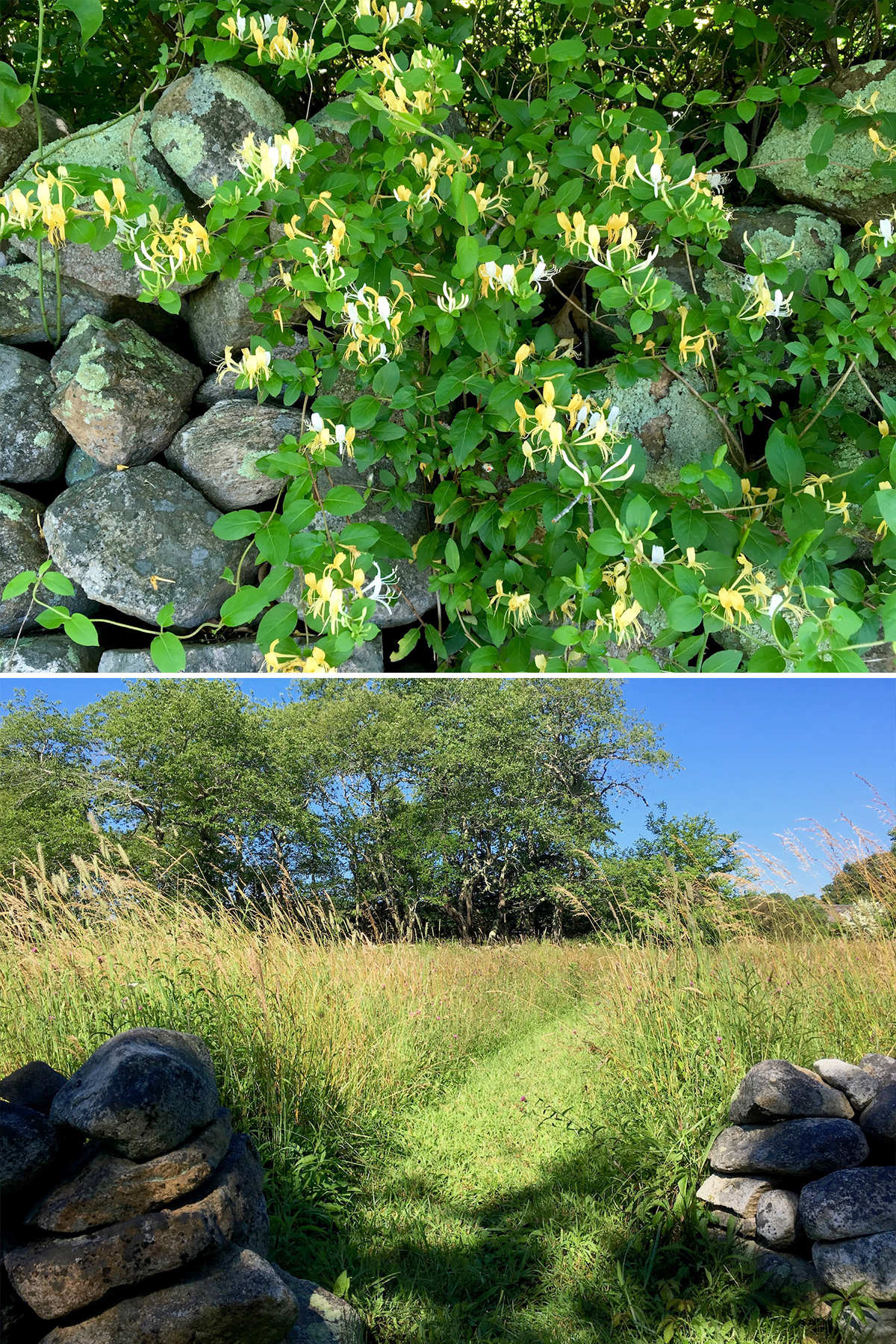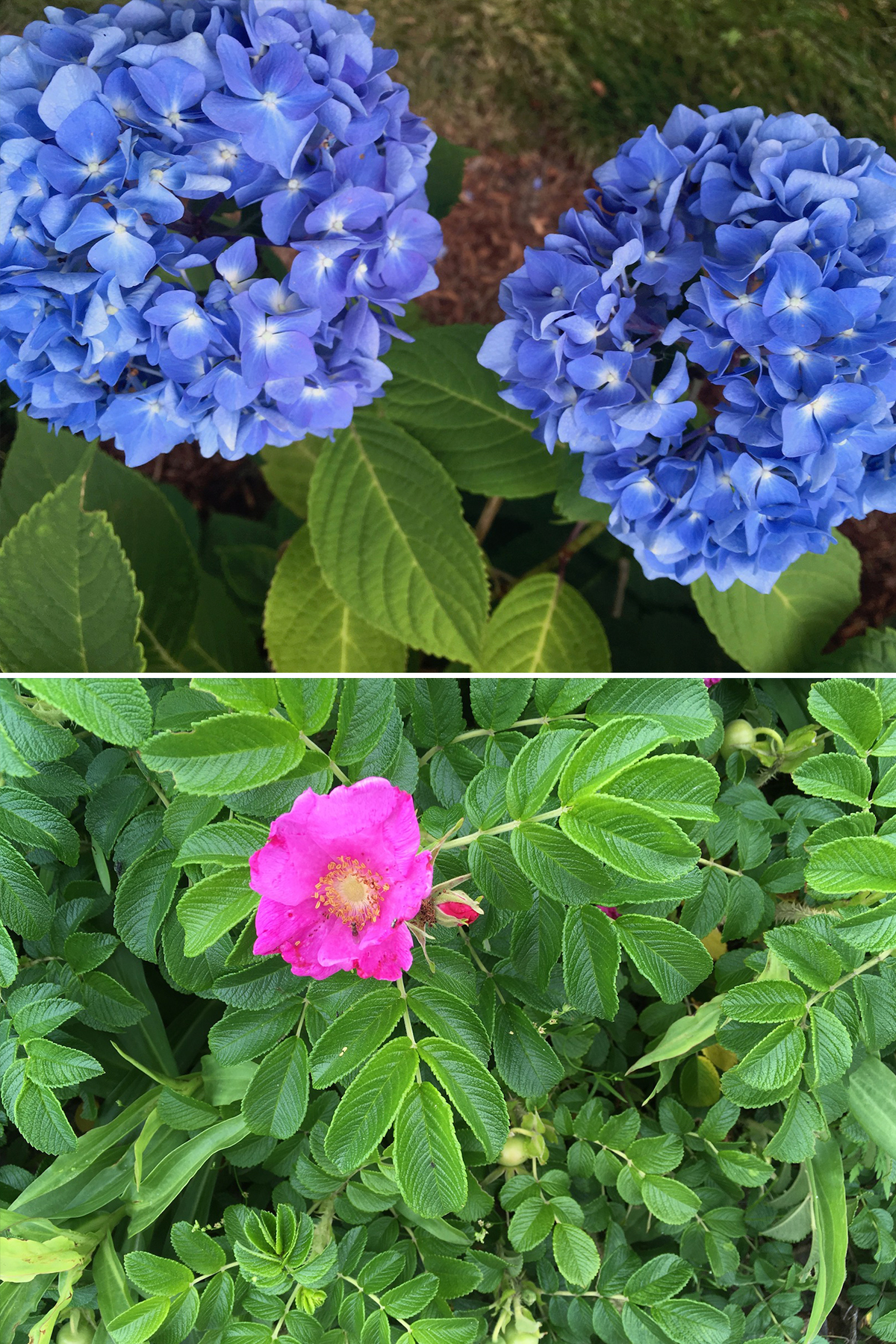 I'm already looking forward to my next visit. . .