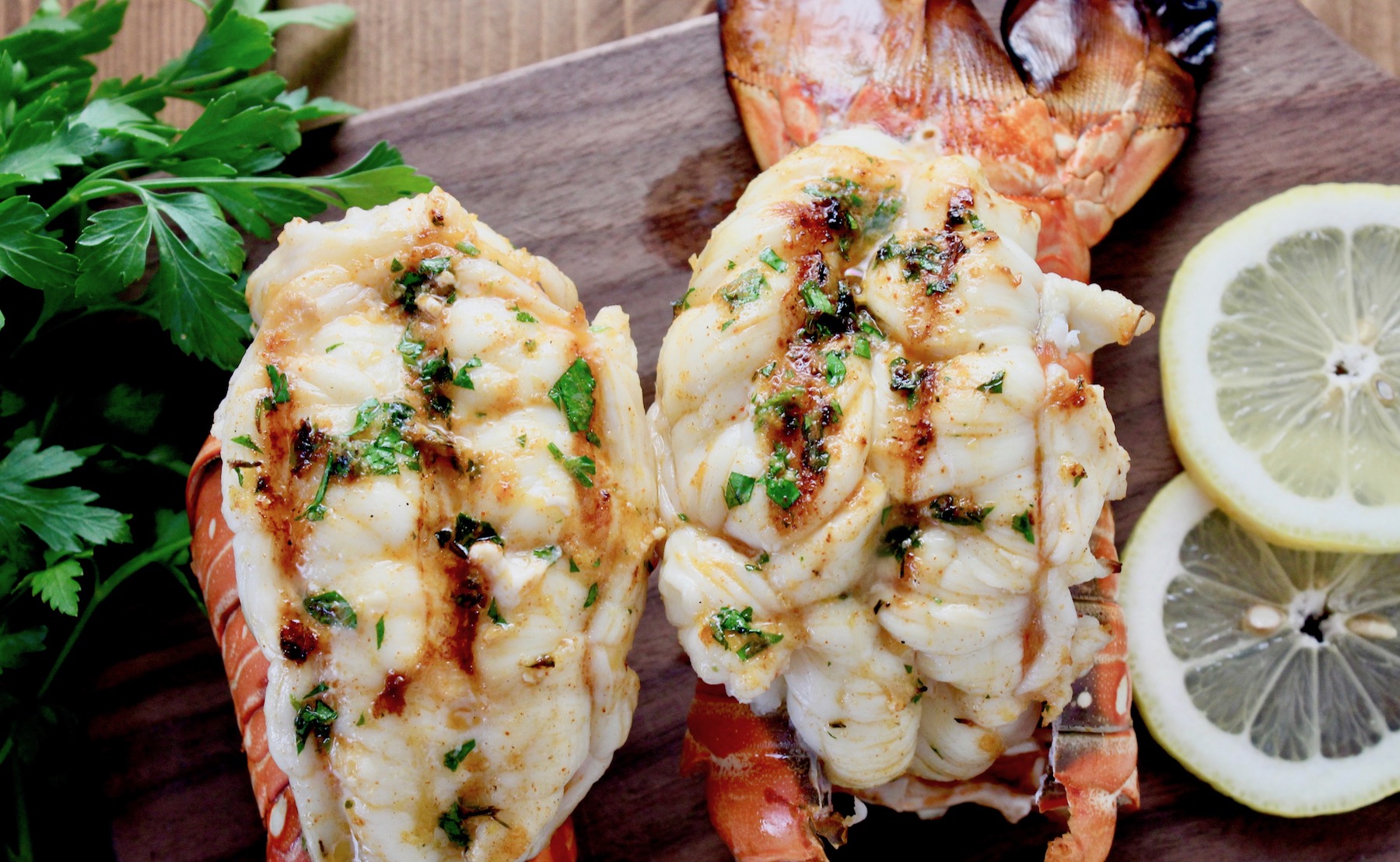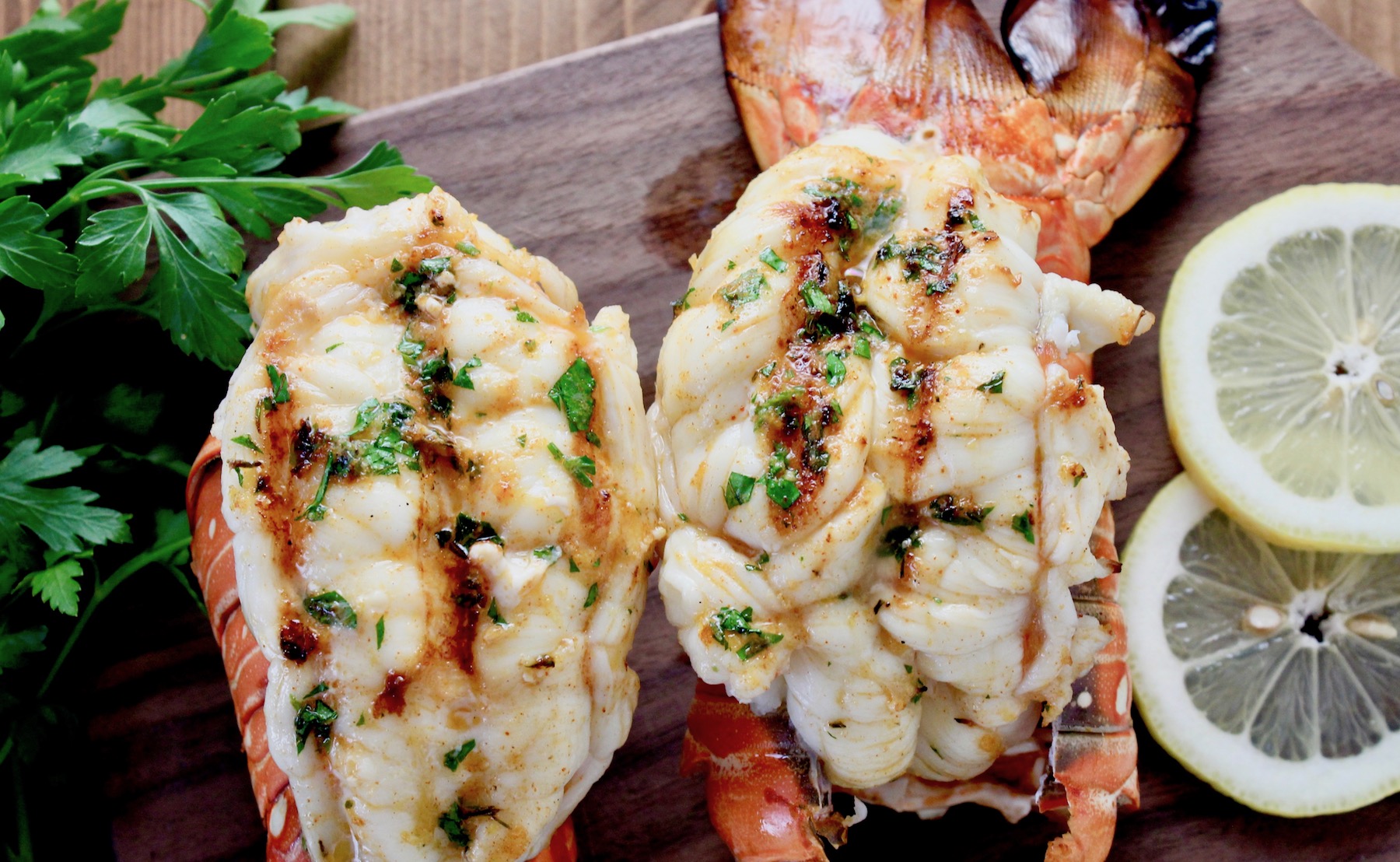 July 25-26, 2018 is the "mini season" for Florida spiny lobster. This annual 2-day window is a mad dash for recreational lobster-seekers, and it's just before the regular season of August 6, 2018 – March 31, 2019, when both recreational and commercial fishermen seek them.
Lobstering in Florida is pretty fun, from what I've been told. Somehow, in all the years I've lived in Florida, I still haven't managed to actually do it. . .but it's on my list! Lobster lovers head out on their boats, don their snorkeling gear and sunscreen and try to nab their limit of lobsters (*see note below).  The lobsters hide under rocks, reefs  and things like shipwrecks, and many times they're in water no more than 15 feet deep, so free diving is a common method of approach. The most important piece of equipment is a 'tickle stick' — with it, divers tap the back end of the lobster so it moves forward, away from the hole it's in, then the diver lures it backwards into a net. It's a slightly tricky process because these 'bugs,' as they're called, move fast, and have sharp, 'spiny' tentacles (hence, their name). Once they've got them, divers measure to ensure they're legal size – if not, they get tossed back into the water.
But enough about all those details. Let's talk about how to cook them!
Spiny lobsters differ from cold-water (Maine) lobsters many of us are familiar with. Most of the meat is in their tails, compared to the much-coveted claw meat from those New England crustaceans. I've had both, and I think spiny lobster meat is mild and sweet — not as tender or sweet as the Maine variety, but still very delicious. The key to cooking them is to not overcook, which results in rubbery/dry meat, so grilling or broiling tend to be the best methods for fresh spiny lobster.
For this dish, I employed the help of my hubby, a skilled Florida lobster cook and consumer 🙂  He sliced through the shell, pulled out the meat and formed a butterfly with the meat.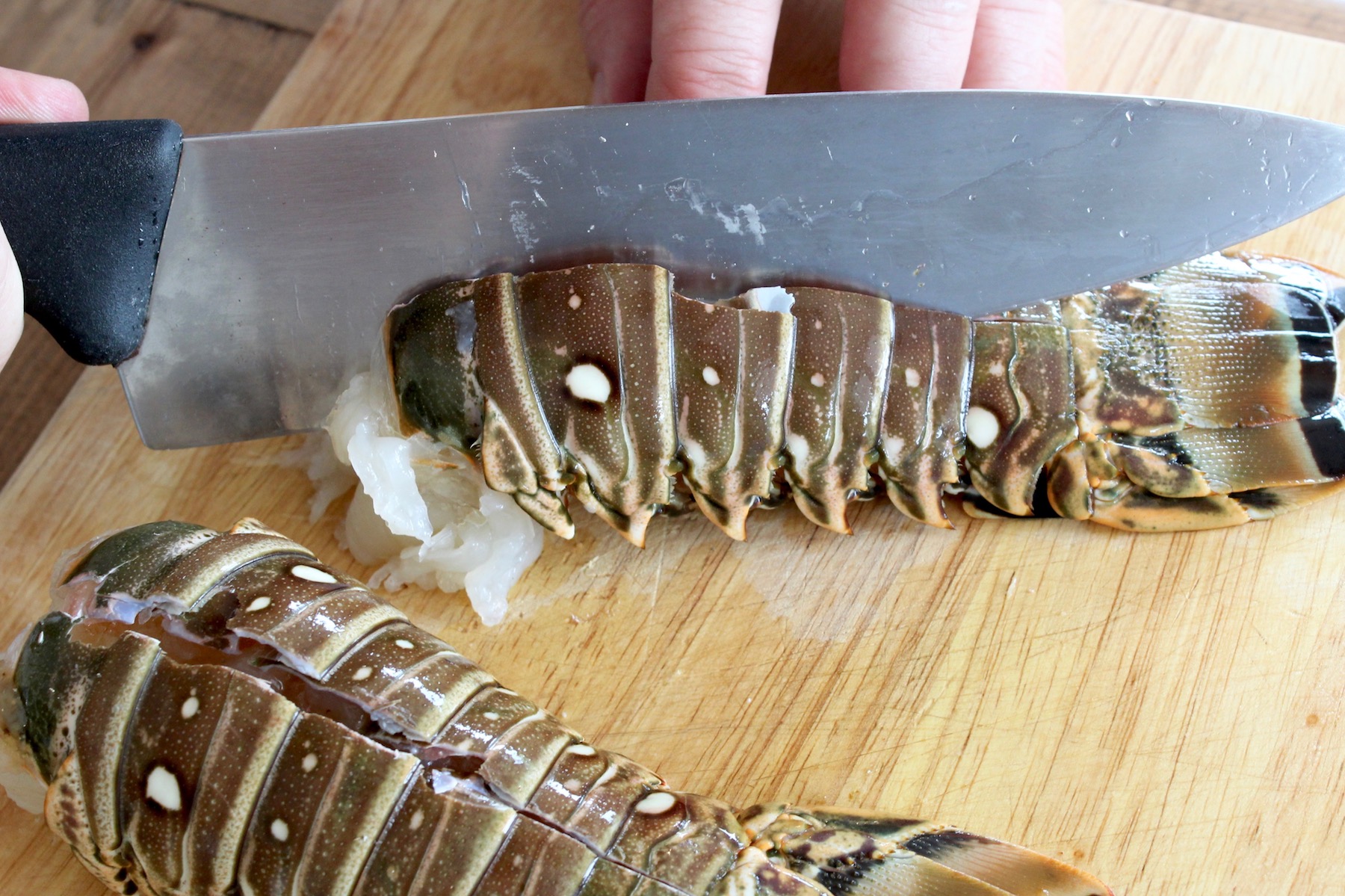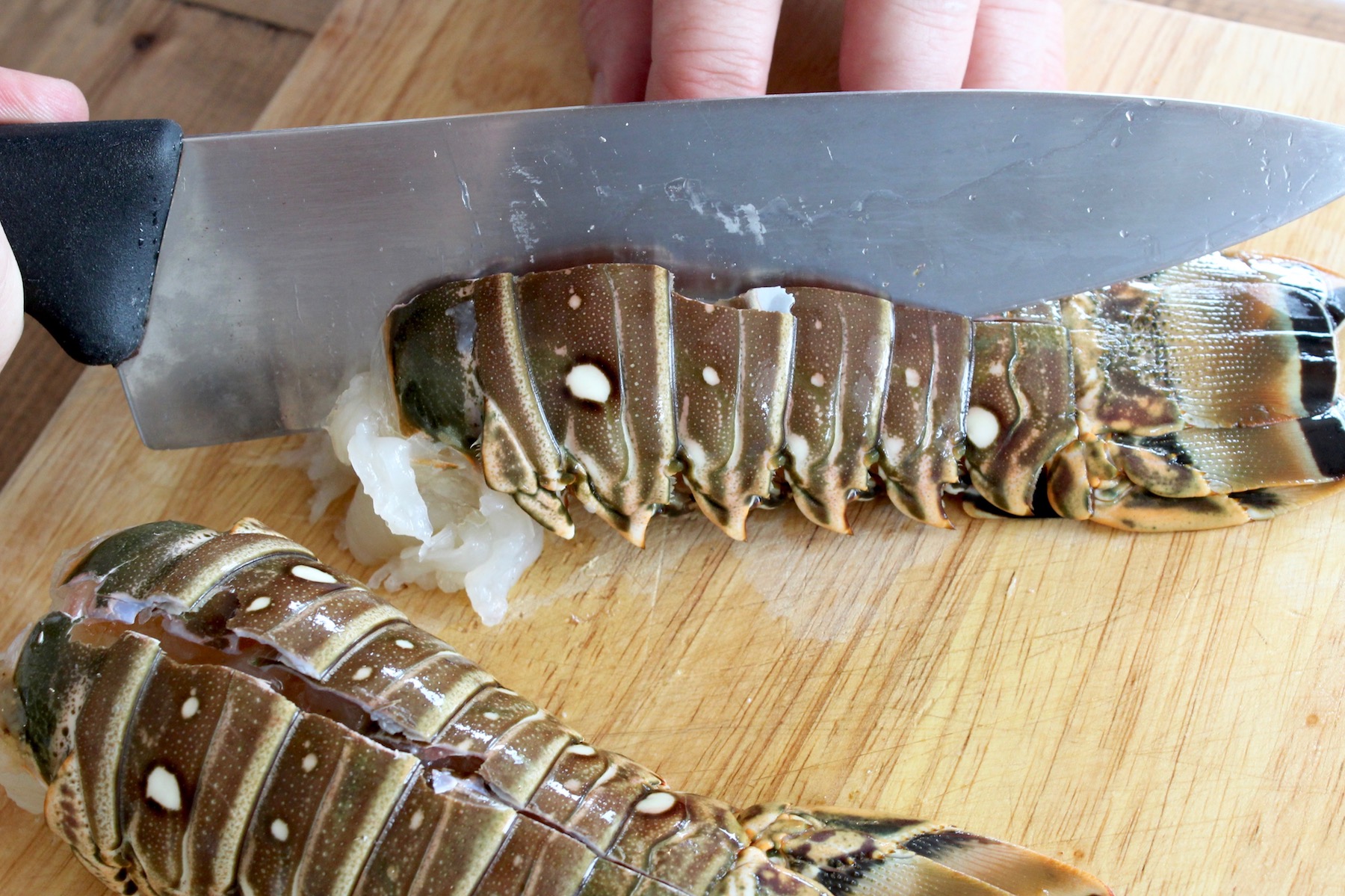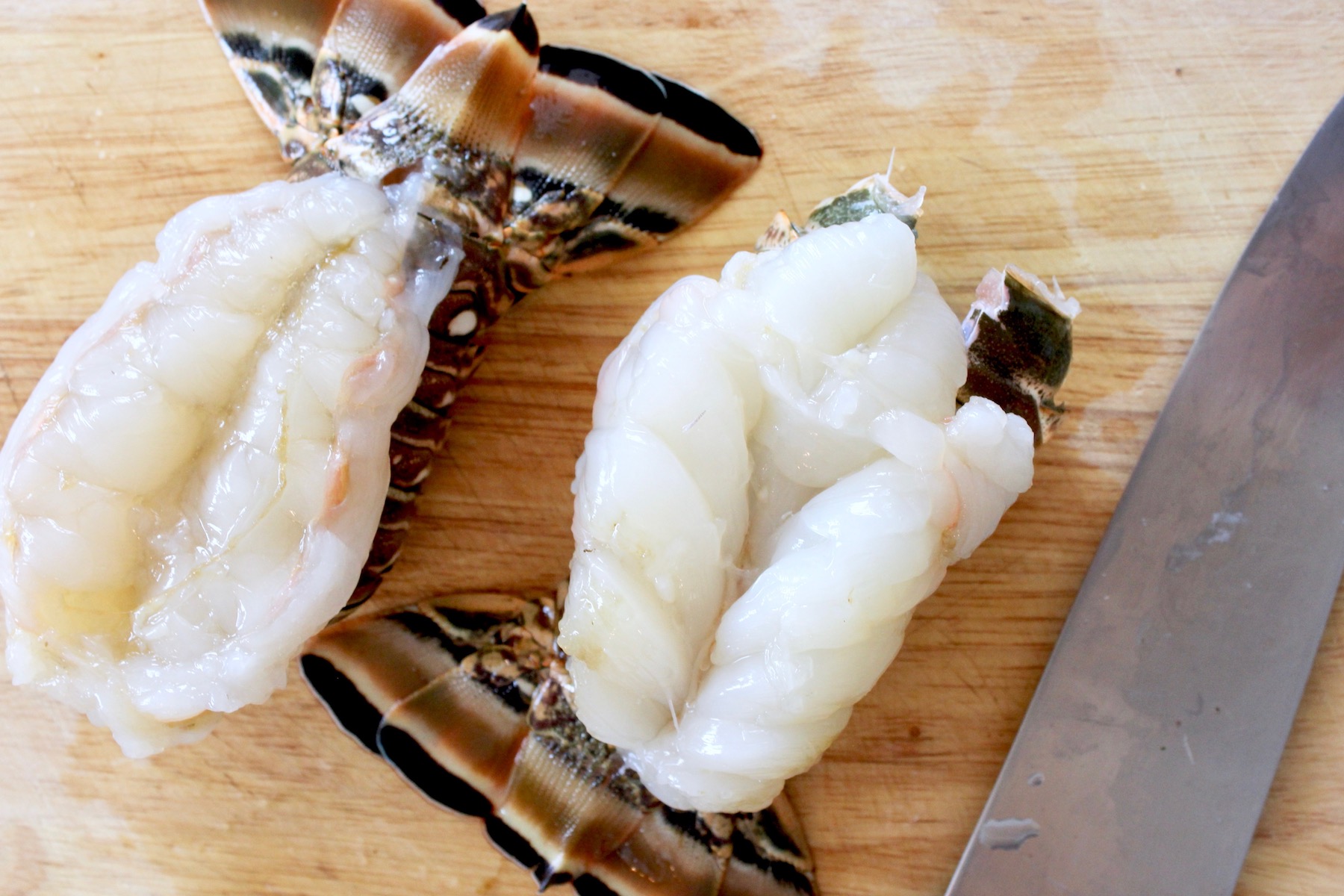 Then we placed them onto a hot grill and dotted them with flavored butter.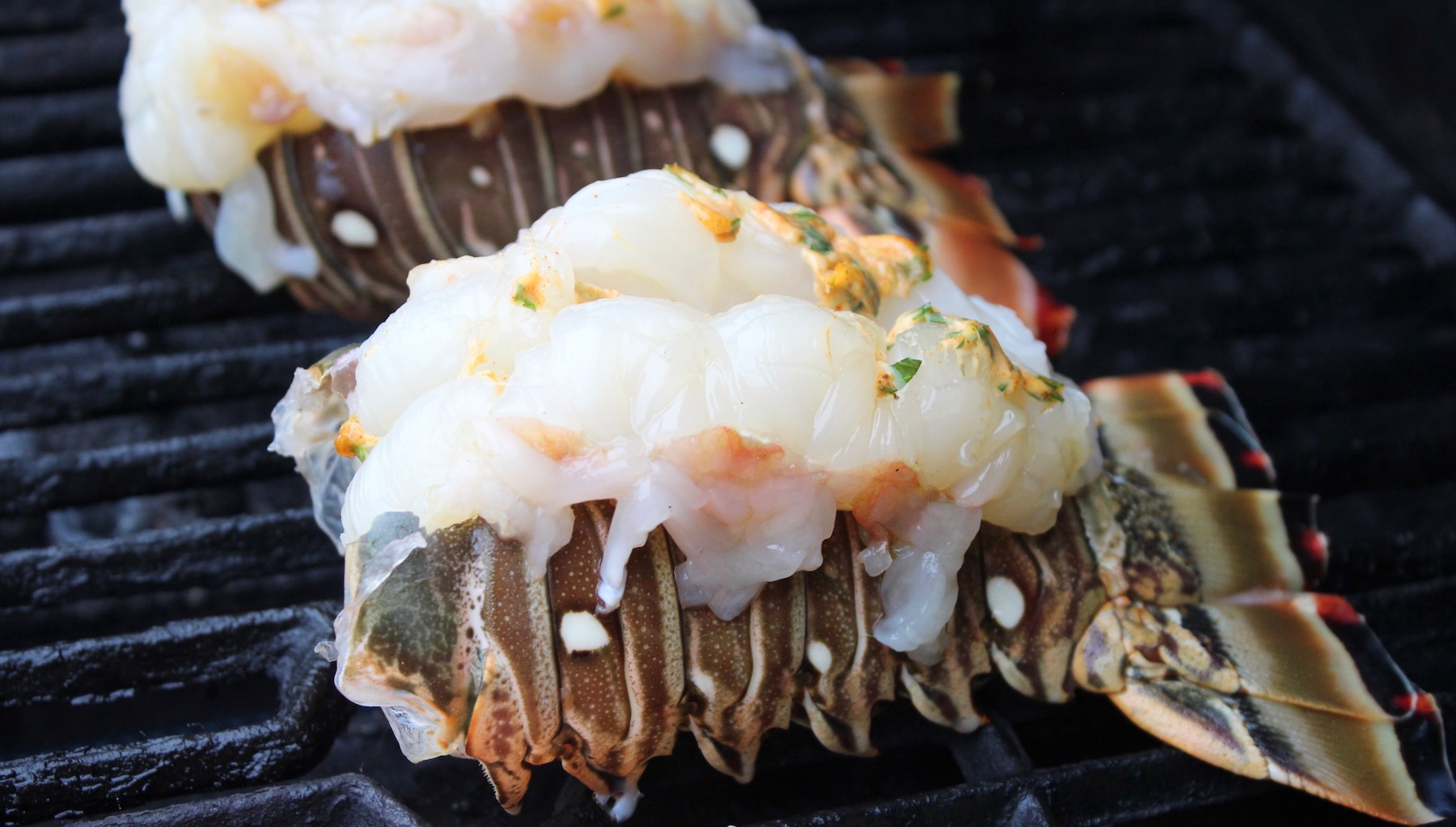 When the shells turned bright red-orange, we flipped them over for a few more minutes, then pulled them off and slathered on more butter, fresh lemon juice and parsley.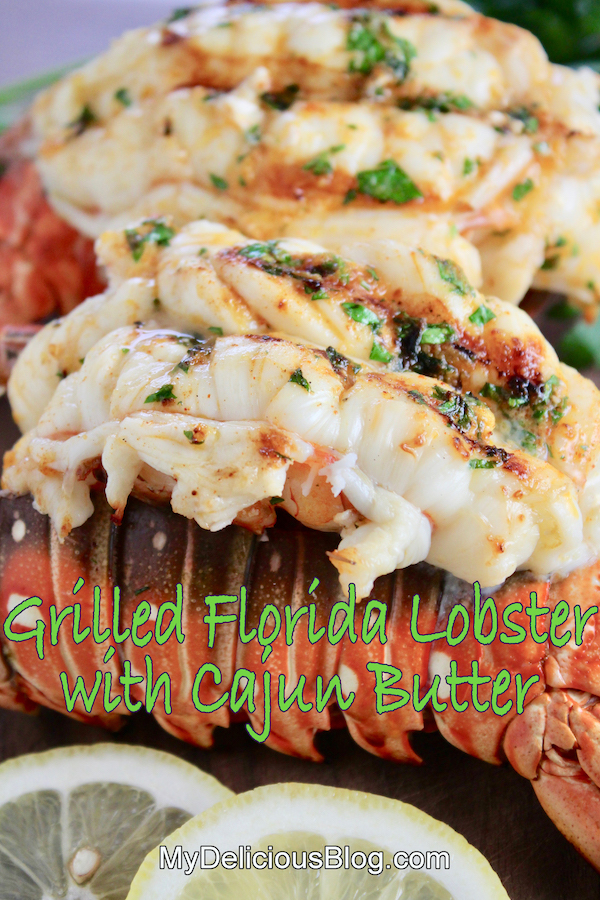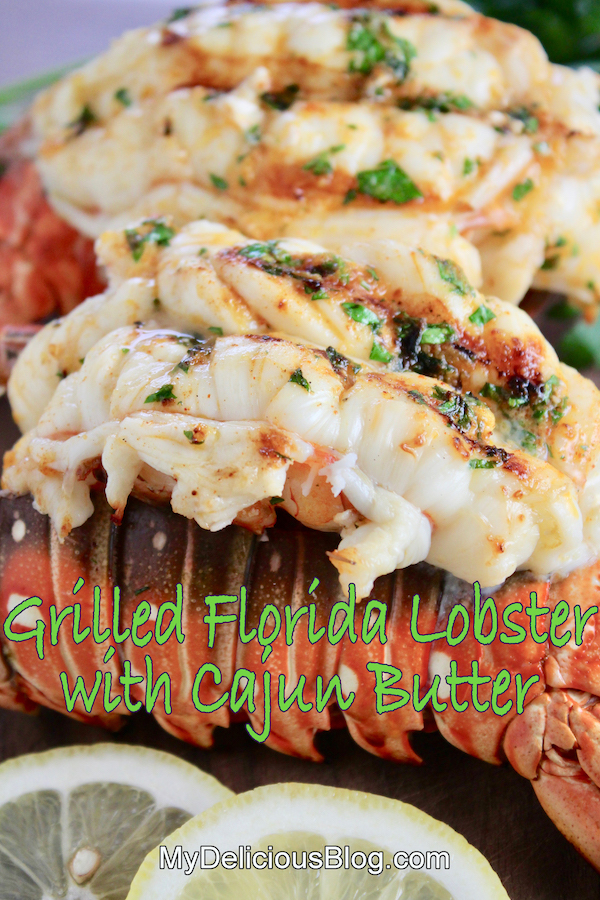 If you live in Florida, I hope you get out there for mini season so you can take part in a Florida tradition. . .maybe I'll even see you 🙂
Grilled Florida Lobster with Cajun Butter
A great way to enjoy fresh Florida lobster, flavored with Cajun seasoning and lots of butter.
Author:
My Delicious Blog
Ingredients
6 Tb. unsalted butter, softened
1½ tsp. Cajun seasoning (or a mixture of paprika, garlic powder [or fresh minced garlic], cumin, cayenne pepper, salt, black pepper)
1 tsp. lemon zest
1 tsp. minced parsley (alt. chives, basil, cilantro)
Pinch kosher salt
4 Florida spiny lobster tails (approx. 6-7 oz.)
Fresh lemon wedges
Minced parsley, for garnish
Instructions
Just before you're ready to cook the lobster, combine butter, seasoning, parsley and lemon zest in a small bowl; set aside until ready to use.
Place lobster tails on a cutting board with domed shell upward.
Butterfly the tails: using a sharp chef's knife or kitchen shears, cut through the tail lengthwise (if using a knife, be sure not to press all the way through to the bottom shell or the cutting board). Spread the shell apart with your fingers and carefully pull out the meat from top to bottom, leaving the bottom portion attached to the tail. Prop the meat back onto the shell so it covers the incision.
Heat a clean grill to medium/high and season the grates with a little vegetable oil.
Place tails on the hot grill, shell side down, and spread a little of the butter over the meat.
Cover the grill, cook about 5 minutes then open the cover and you'll likely notice the shells have turned bright orange/red. Spread on a little more butter (be sure to reserve about 1 Tb. for the final step) then flip onto the meat side and cook another 3-5 minutes, just until the meat is opaque/white and slightly firm.
Remove from grill, spread on remaining butter, sprinkle lemon juice and parsley, then serve in the shell.