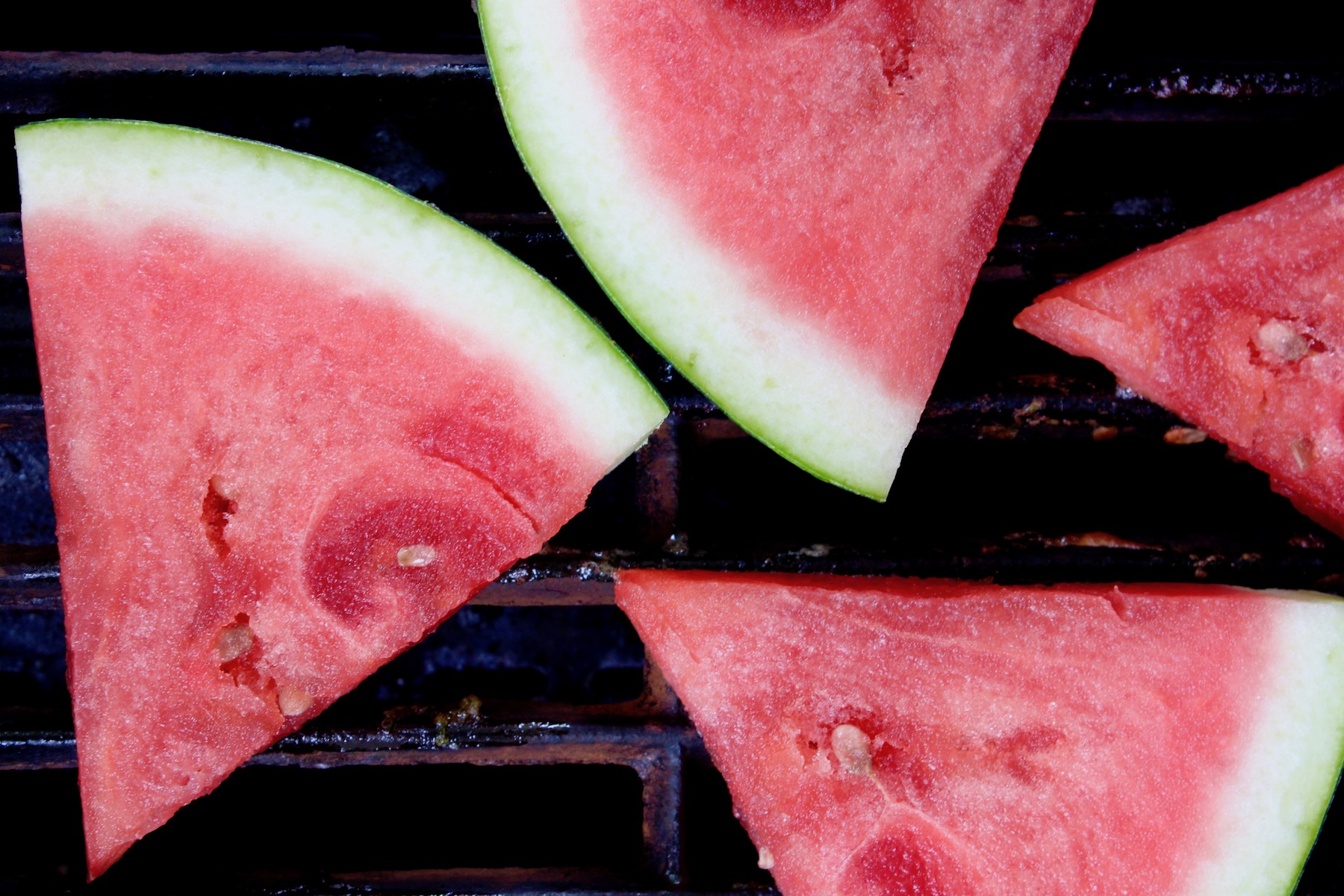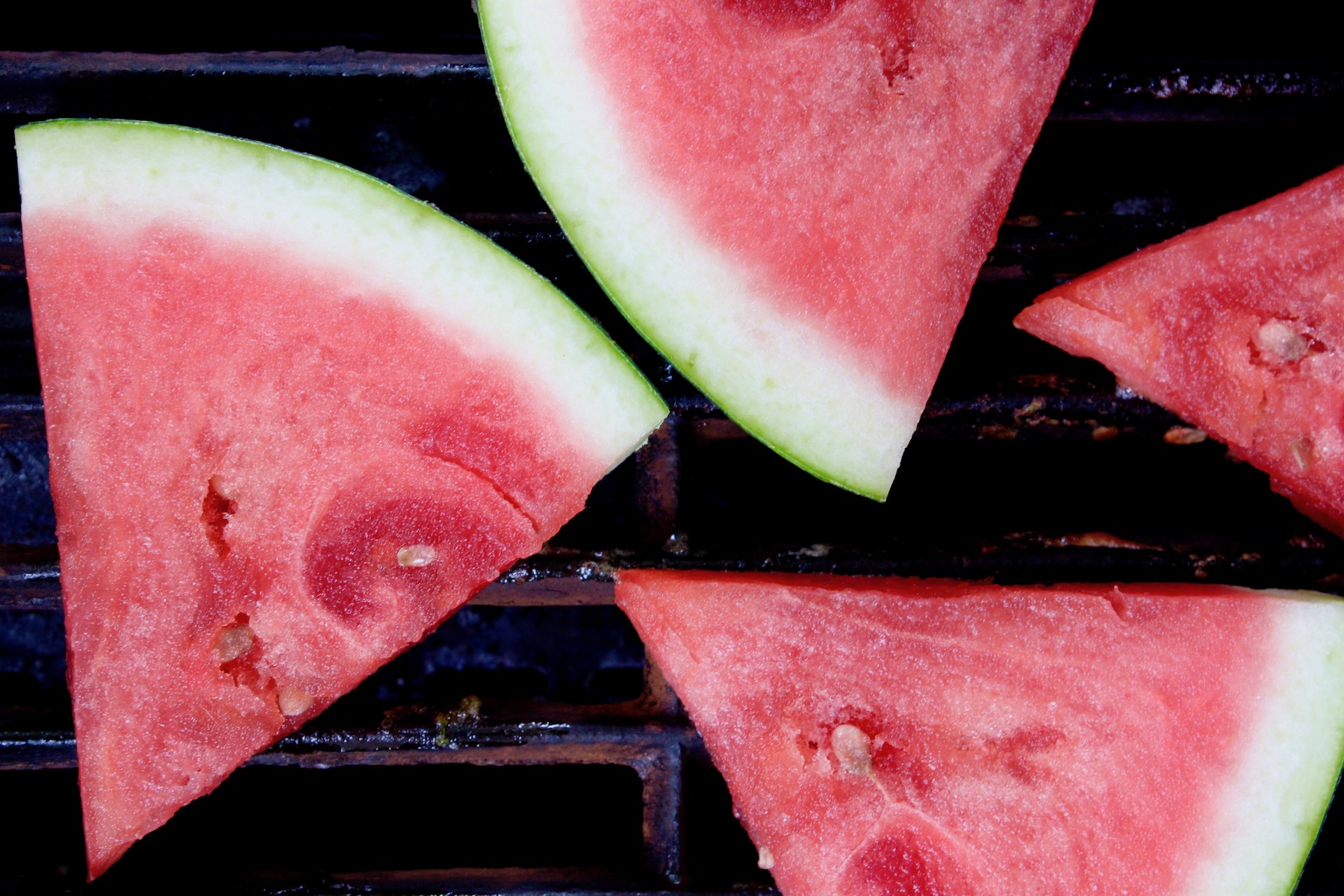 When I was very young I had a friend who had some peculiar food preferences. She didn't like popsicles, pie, corn on the cob, cereal, tomatoes, or anything with pineapple, to name a few. I considered that 'peculiar' because, well, I was the kid who ate anything (well, not liver and onions). Consequently, I was always curious to see what she would/would not eat during meals we shared.
The first sign of peculiarity was when her mom served us watermelon one hot, summer day. I dug into my piece, savoring every bite, oblivious to the juice dripping down my arm. But I stopped in my tracks when I saw my friend reach for the salt shaker and sprinkle it on her slab. Yikes! Her mom must have noticed my surprise so she said "Oh, it's much better with salt, dear. Here, try some." "Oh no," I said, "I like mine just the way it is, thank you very much!"  Salt on watermelon?  Who were these people?!?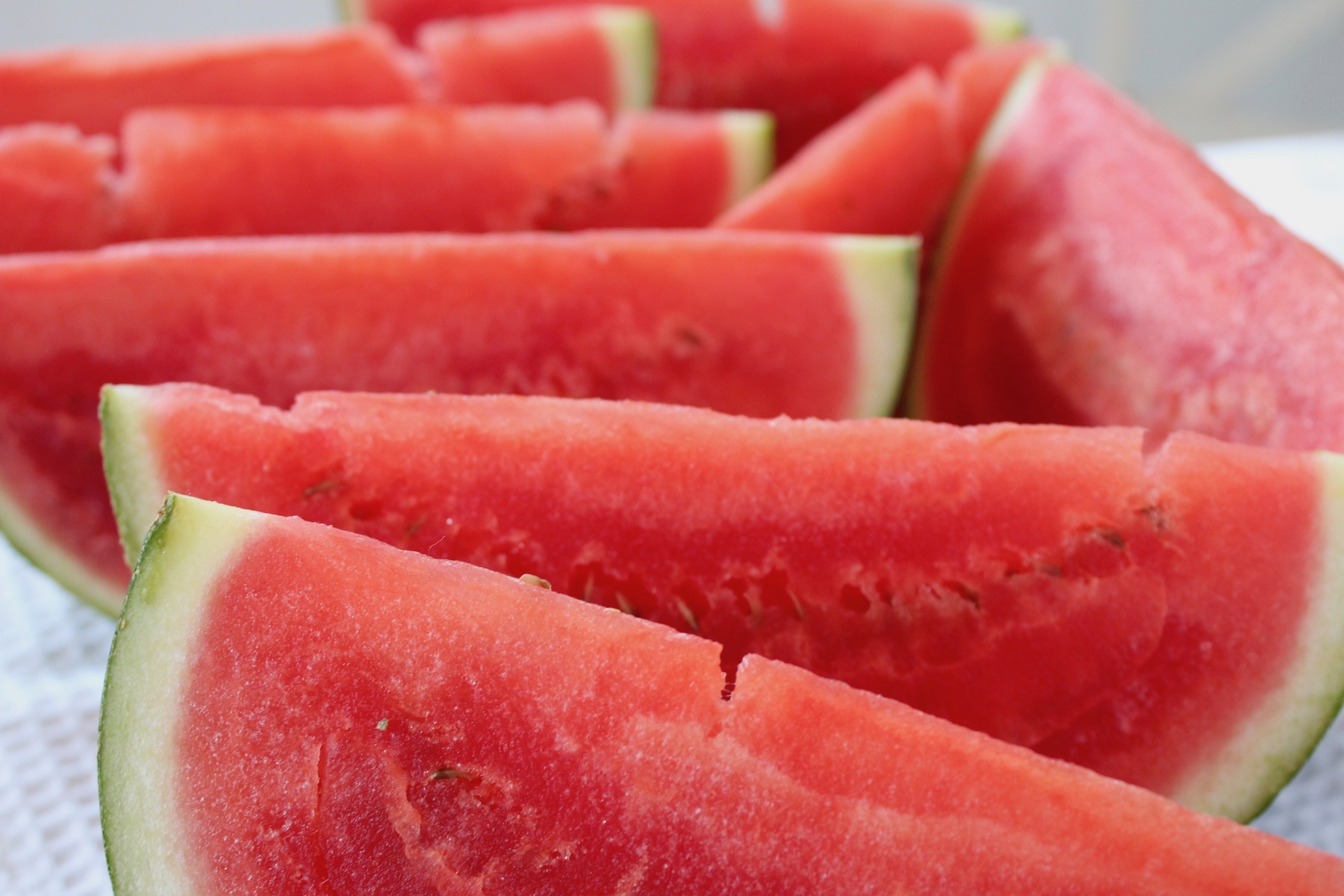 For years I believed that watermelon should only be served all by itself. But, as we mature, so do our taste buds, thankfully. And one day I was given a piece with a bit of salt on it, and it was the sweetest melon I had ever tasted! The host told me she sprinkled sea salt on it, something her grandfather did when she was a kid. . .and that's when I realized there was more to this salt thing than I had thought.
Salt, in small doses, really does enhance the flavor of whatever you're serving, and it's not just for savory dishes. Watermelon has a high liquid content that can lessen the sweetness of the melon but, by adding salt, its sweetness is enhanced, resulting in that magical combo of sweet/salty in every bite.
In addition to using salt, many cooks have gotten creative by adding sugar, honey, citrus zests, chili powder, cinnamon, and fresh herbs (mint and basil are delicious) to cool slices, and there are lots of recipes out there with various combinations, including many that even grill the watermelon.  As we know, grilling fruit brings out natural sweetness by concentrating sugars, so it just makes sense that watermelon would work, too!
So with today's recipe we're mixing the two — a sweet/salty/citrusy syrup dabbed onto watermelon while it's on the grill — all to bring the flavor explosion to reality.
When the pieces cool down a bit, you can enjoy them all by themselves OR chop them up and pair them with yogurt or ice cream. It may seem a bit 'peculiar' but it certainly is delicious 🙂
Grilled Watermelon
Grilling watermelon makes it extra sweet and juicy.
Author:
My Delicious Blog
Serves:
approx. 10-12 pieces
Ingredients
½ small seedless watermelon, cut into 2" slices
3 Tb. honey
2 Tb. lemon juice
1 tsp. lime zest (or orange or lemon)
¼ tsp. kosher or sea salt
Sweet yogurt or vanilla ice cream (optional)
Fresh mint sprigs (optional)
Instructions
Heat grill to medium/high.
In a small bowl, mix honey, lemon juice, zest and salt. Set aside.
Place watermelon pieces on the hot grill and allow about 2 minutes on the first side. Just before flipping, brush on a little of the honey mixture; repeat for the other side.
Remove from grill and allow to cool a few minutes. Once cool, enjoy the pieces all by themselves, or chop them up into a bowl and add sweet yogurt or vanilla ice cream, then top with mint.
Notes
If you want to bypass the sweet/salty/citrusy mixture, simply grill the watermelon and enjoy it all by itself 🙂