It's Red Grouper season in (State) Gulf waters, so we've been enjoying it immensely.
When cooked, Red Grouper's flesh is bright white and it has a delicious, mild flavor (I've heard it described as a cross between Halibut and Bass). It's tender, flaky and lean, and the sturdy texture can handle just about any cooking method, even direct grilling. I typically sautée or grill this beautiful fish, but I also love it deep fried (and who doesn't??), but that's not something I have often.
Two tips when cooking Grouper:
1. Be careful not to over-cook it, since it can get rubbery and tough (NOT a good thing). The general rule of thumb is about 10 minutes of cooking time per inch of thickness.
2. Since it's a lean fish, it's helpful to have a sauce, liquid or fat (butter is especially good) nearby to baste the fish while cooking so it doesn't dry out.
To ensure both 1 and 2 are accomplished, I decided to cook my fillets in a flavorful sauce and bake it at a high temperature.
This recipe is very easy — it's just a matter of tossing the tasty ingredients into a food processor, spreading the mixture all over the fillets and baking them. Easy, right?  All the good stuff that pairs well with fresh fish is in there, including lemon, parsley, garlic and olive oil.  And because the fillets are bathed in this tasty sauce, the fish stays moist while cooking, so you'll have tender, juicy and flavorful bites, every time 🙂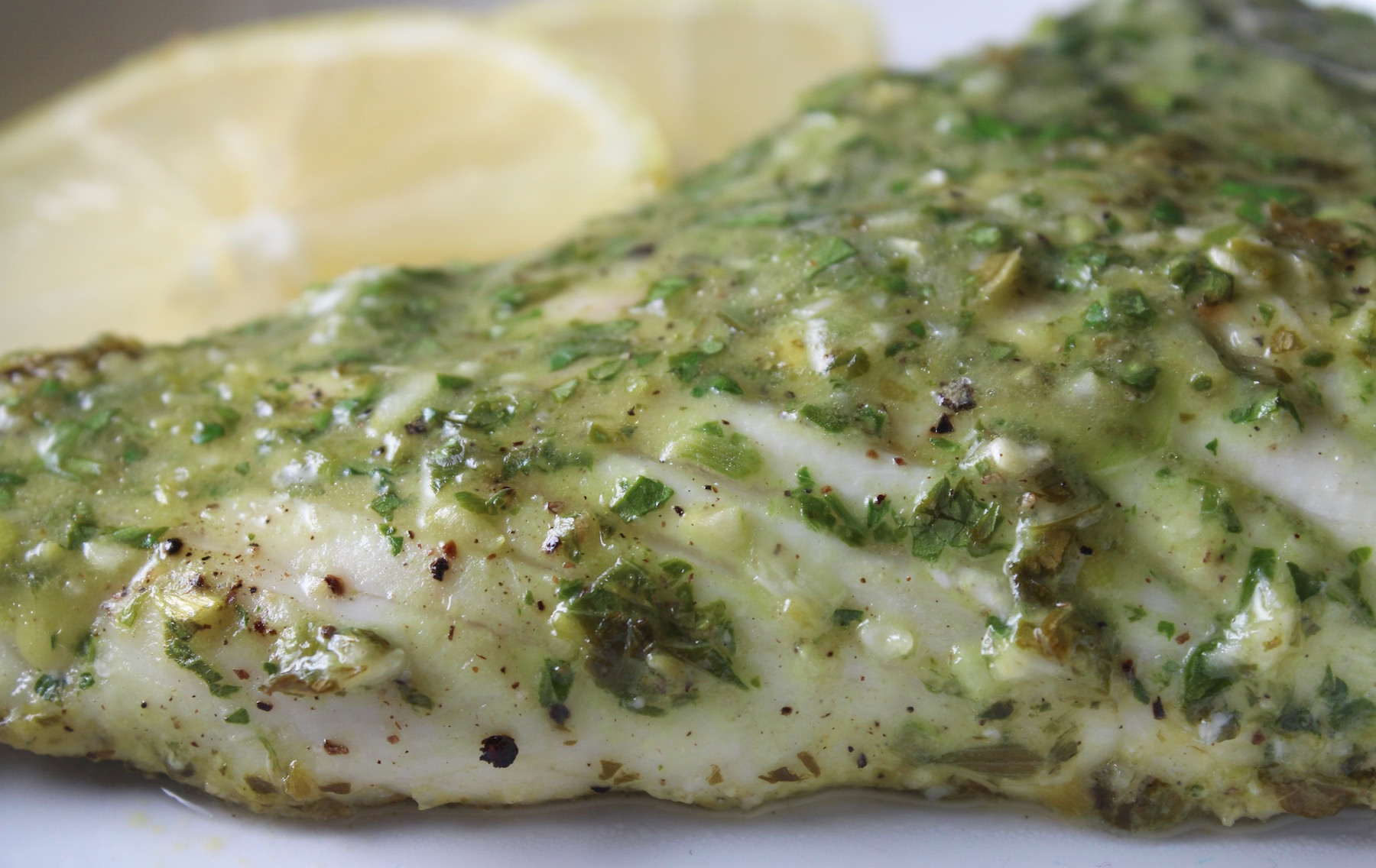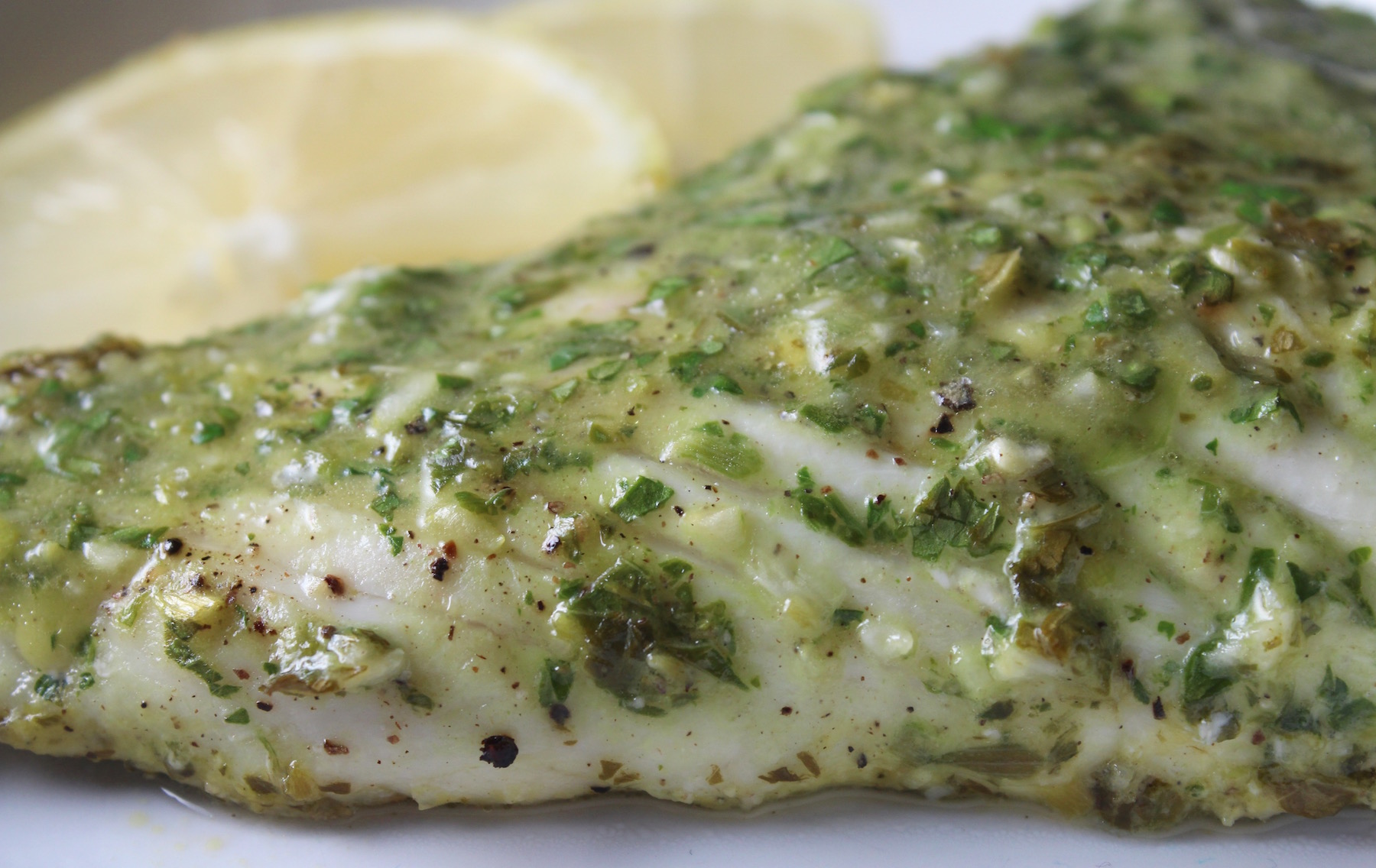 Lemon, Parsley & Garlic Grouper
Grouper, or any flaky white fish, is extra delicious when cooked with fresh herbs, lemon and other tasty stuff.
Author:
My Delicious Blog
Ingredients
1 lb. Grouper fillets (or any other flaky, white fish), cut into 4 pieces
Large handful of fresh parsley
Small handful fresh cilantro
2 garlic cloves
4-5 scallions (white and green parts)
1 lemon, zested
Juice from ½ lemon
Juice from ½ lime
½ tsp. kosher salt
¼ tsp. freshly ground black pepper
4 Tb. olive oil
Instructions
Heat oven to 400 degrees.
Line a baking sheet with parchment paper (if you do this, you'll thank me later, since it ensures easy clean up!).
Prepare fillets by ensuring the skin, bloodline and bones are removed. Rinse and pat dry; set aside.
Toss remaining ingredients into a food processor and pulse a few times until well minced.
Spread the mixture all over the fillets and place fillets on the parchment lined baking sheet.
Bake for about 10 minutes (or a bit longer, if your fillets are more than 1" thick).