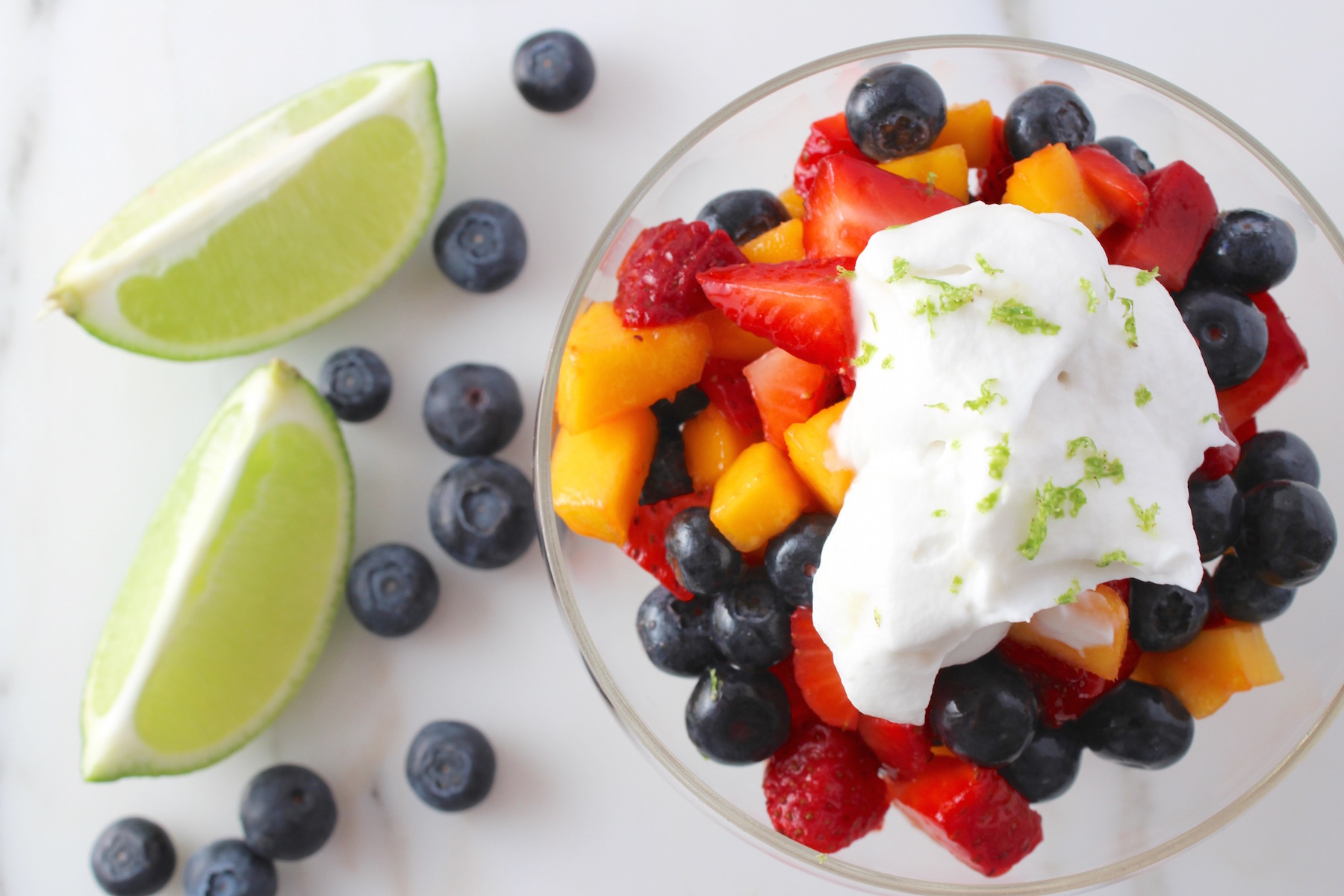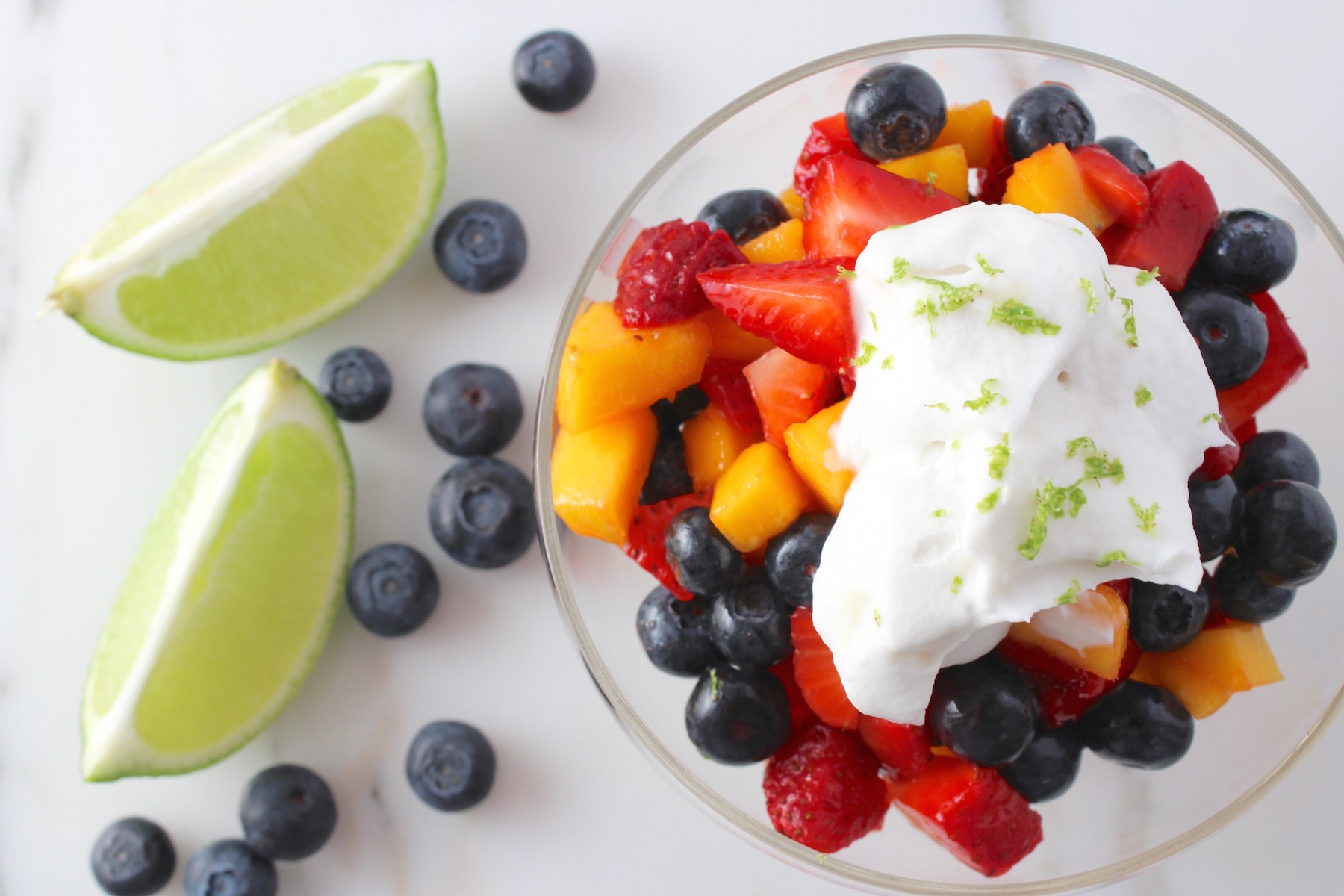 Fresh fruit salad is one of those "staples" in the dessert family. It's easy to prepare, pretty, delicious and always welcomed by your loved ones (well, unless they were hoping for a big, gooey, chocolate cake. . .).
While strawberries are still in season, I thought it would be nice to share a recipe for a tasty fruit salad showcasing these beauties, along with some sweet blueberries and juicy mango — all lovely together. I tossed the fruit in some lightly sweetened/zingy lime juice and topped it all with, wait for it. . .whipped coconut cream!
You probably already know that coconuts are full of nutritious stuff like fiber, calcium, magnesium, phosphorus, as well as, B vitamins and vitamin C.  But their milk, unlike cow's milk, doesn't have lactose, so it can be enjoyed by those with lactose sensitivities. So, this whipped cream is not only delicious, it's also dairy free, making it good for anyone who's sensitive to dairy, and it's even Paleo-friendly!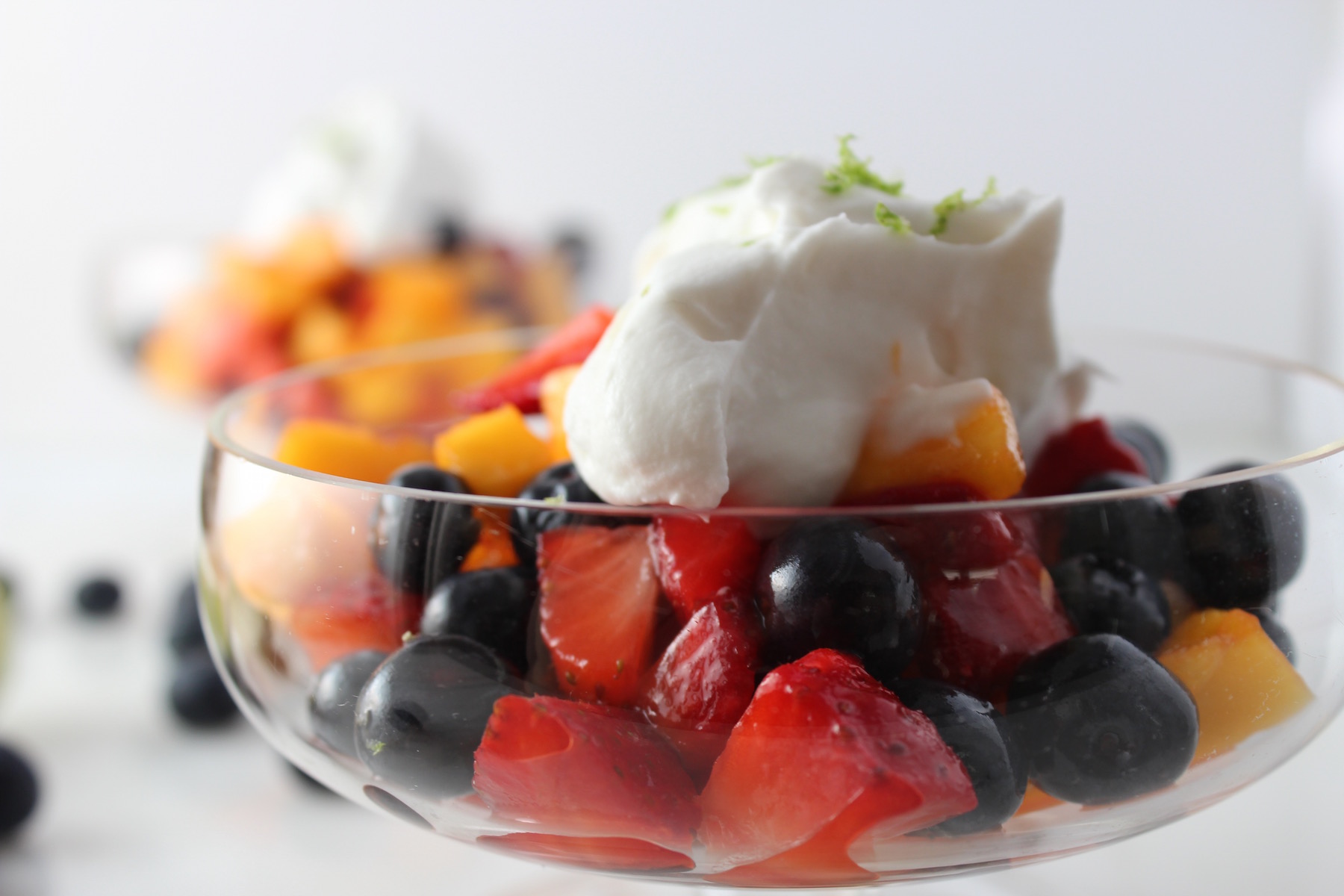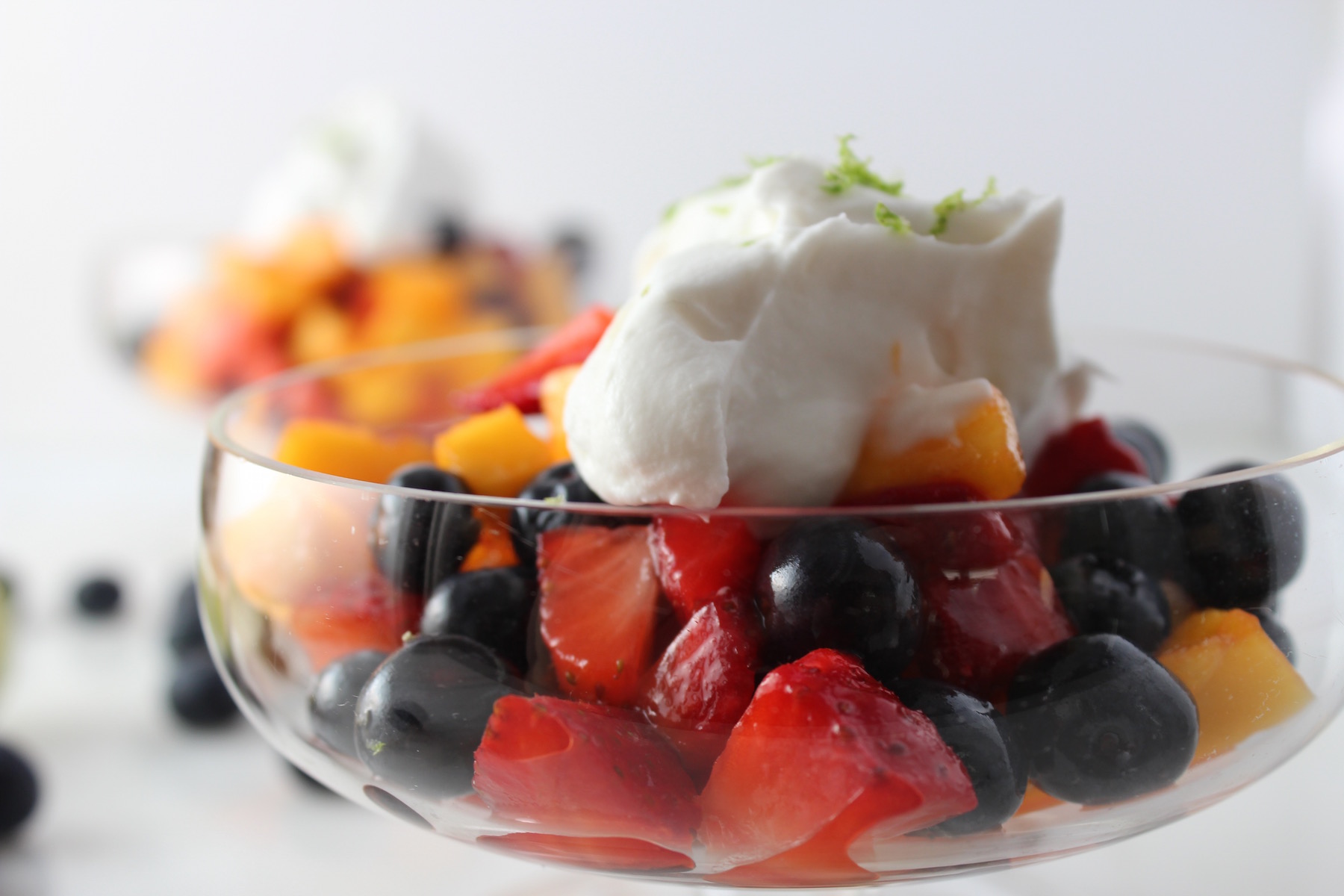 Never worked with coconut cream? Well, it's pretty easy.  The best way to achieve a fluffy cream is to buy a full-fat version of coconut milk that's sold in a 13.5-14-oz can in supermarkets or Asian specialty stores. Then, refrigerate the whole can for at least 12 hours.  When you're ready to whip it, remove the can from the refrigerator and open it to see that the fatty portion of the coconut milk has separated from the lighter liquid. All you have to do is carefully spoon out the thick portion into a mixing bowl, add a little sweetener (but you can even eliminate that), and whip it until fluffy.
So good, and so good for you 🙂

Zingy Fruit Salad with Whipped Coconut Cream
Summer berries work wonderfully in this fruit salad topped with whipped coconut cream - great for the gluten free lifestyle.
Author:
My Delicious Blog
Recipe type:
Fruit Dessert
Ingredients
1 c. blueberries
1 c. small-dice strawberries
1 c. small-dice mango
2 Tb. fresh lime juice (1 lime)
1 Tb. powdered sugar
Coconut cream from a 13.5-14 oz. can full-fat coconut milk
1 Tb. honey, maple syrup or powdered sugar
Instructions
Combine fruit in a bowl and stir to combine.
Stir together lime juice and powdered sugar. Pour over fruit and mix well. Set aside.
Remove the coconut cream from the refrigerated can (you should have about 1 cup) and place in the bowl of a stand mixer. Add honey, maple syrup or powdered sugar. Whip on very high until the cream is fluffy. Spoon over fruit when ready to serve. Top the cream with lime zest or fresh mint (optional).
Notes
1) I used Badia brand coconut milk, but have also had luck with Trader Joe's and Thai brand.
2) Be sure to whip the cream just before you plan to serve it so it doesn't separate.
3) I suggest not refrigerating the fruit before you serve it so it doesn't get mushy and lose some of its fresh color.