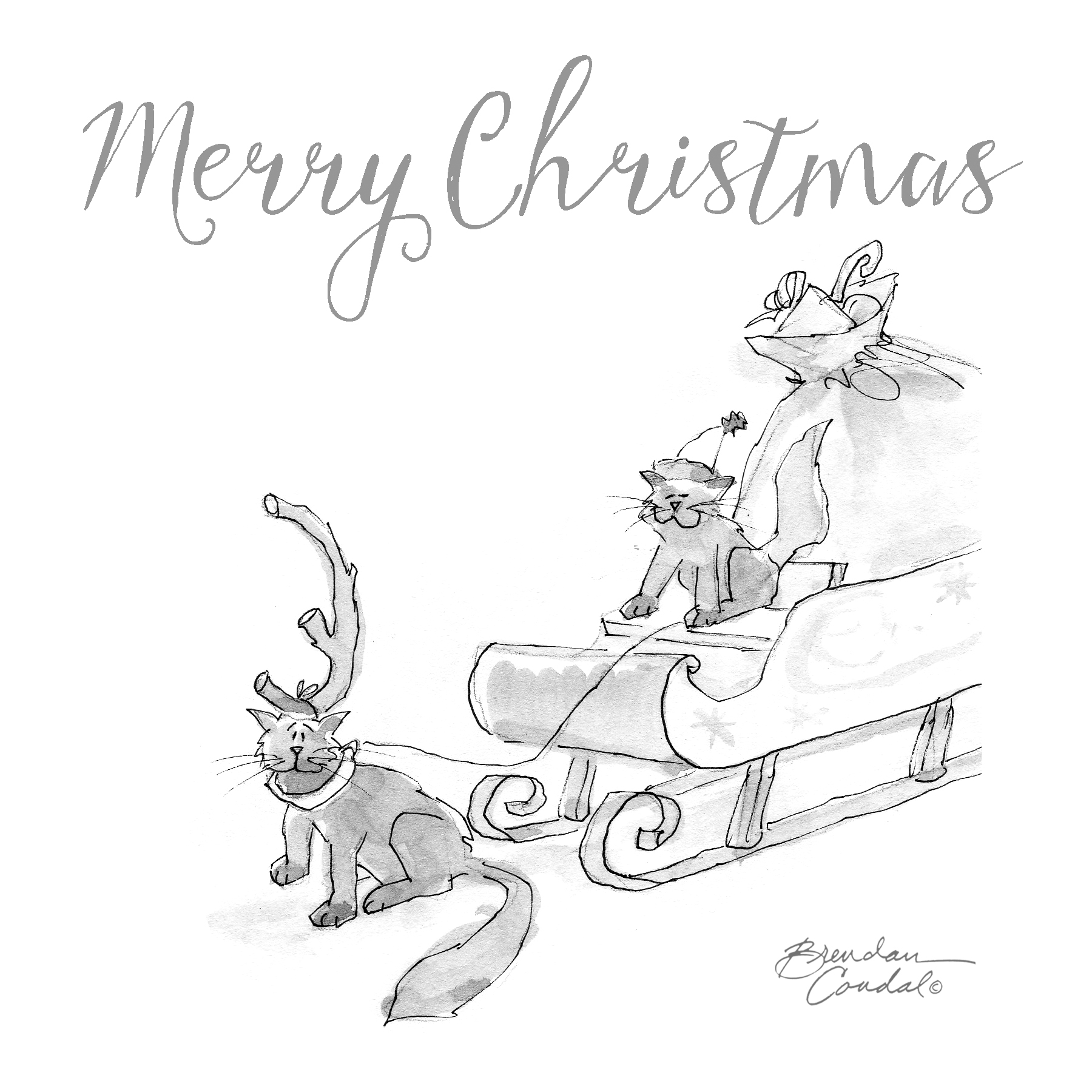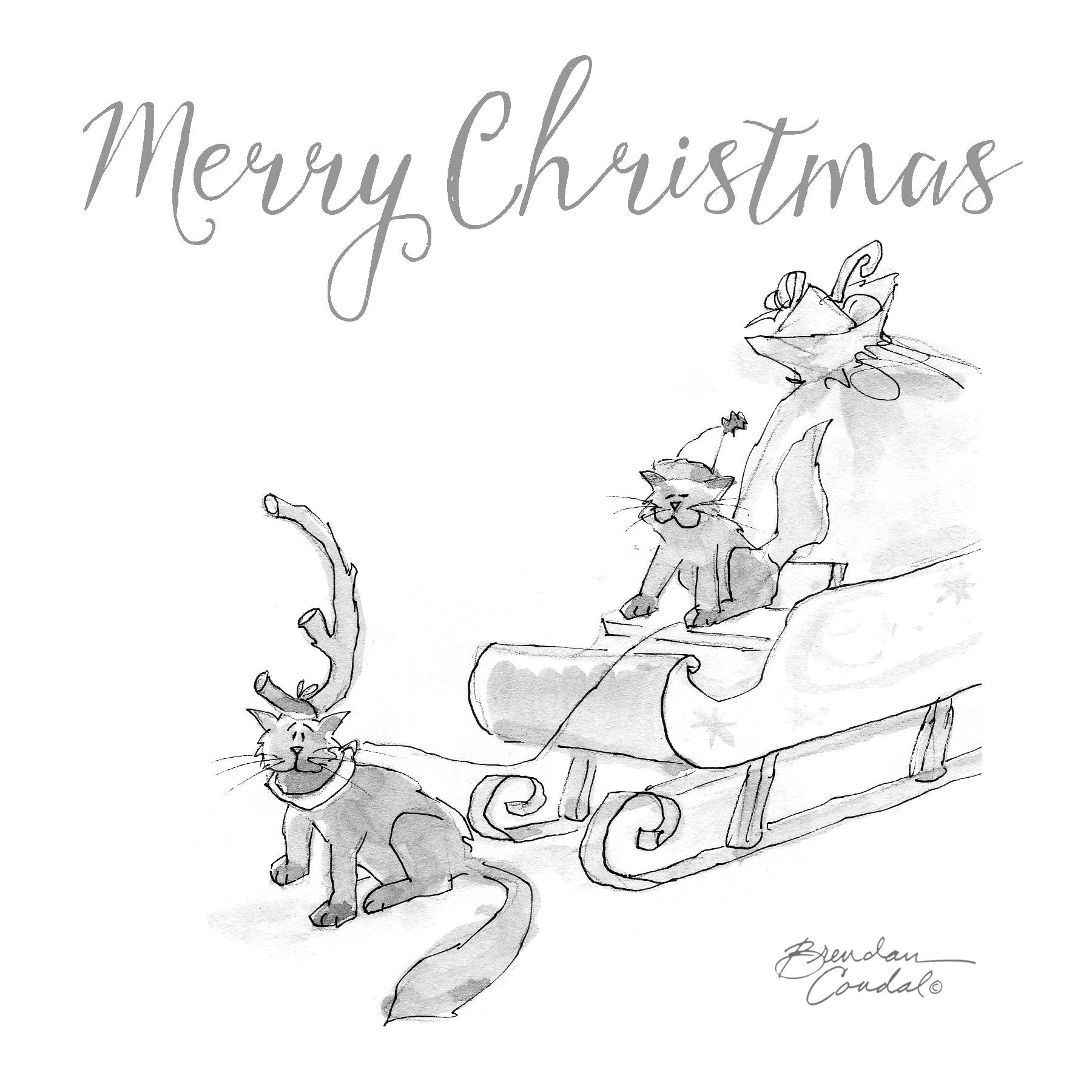 I'm lucky to be able to spend time with our visiting Chicago and New York family members this week, so I'm taking a break from blogging!   I wish you all a very happy holiday season with your loved ones, too.
Please enjoy this sweet illustration created by my artist hubby Brendan.  It features our beloved kitties, Max and Phoebe, and was inspired by my favorite holiday movie, "How the Grinch Stole Christmas" 🙂
Stay tuned for new blog posts with dishes I've been experimenting with over the last few weeks!
Warmly,
Nicole