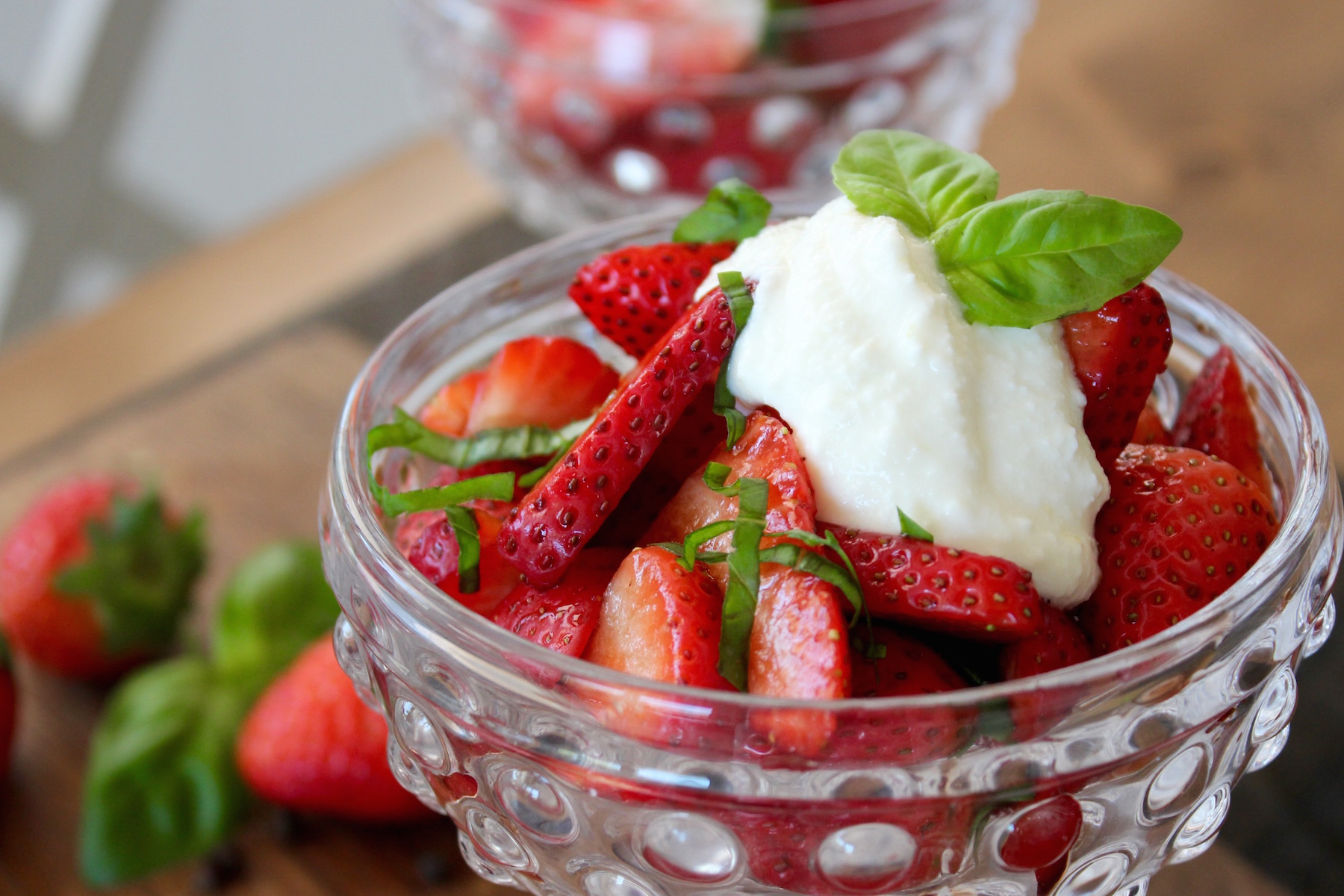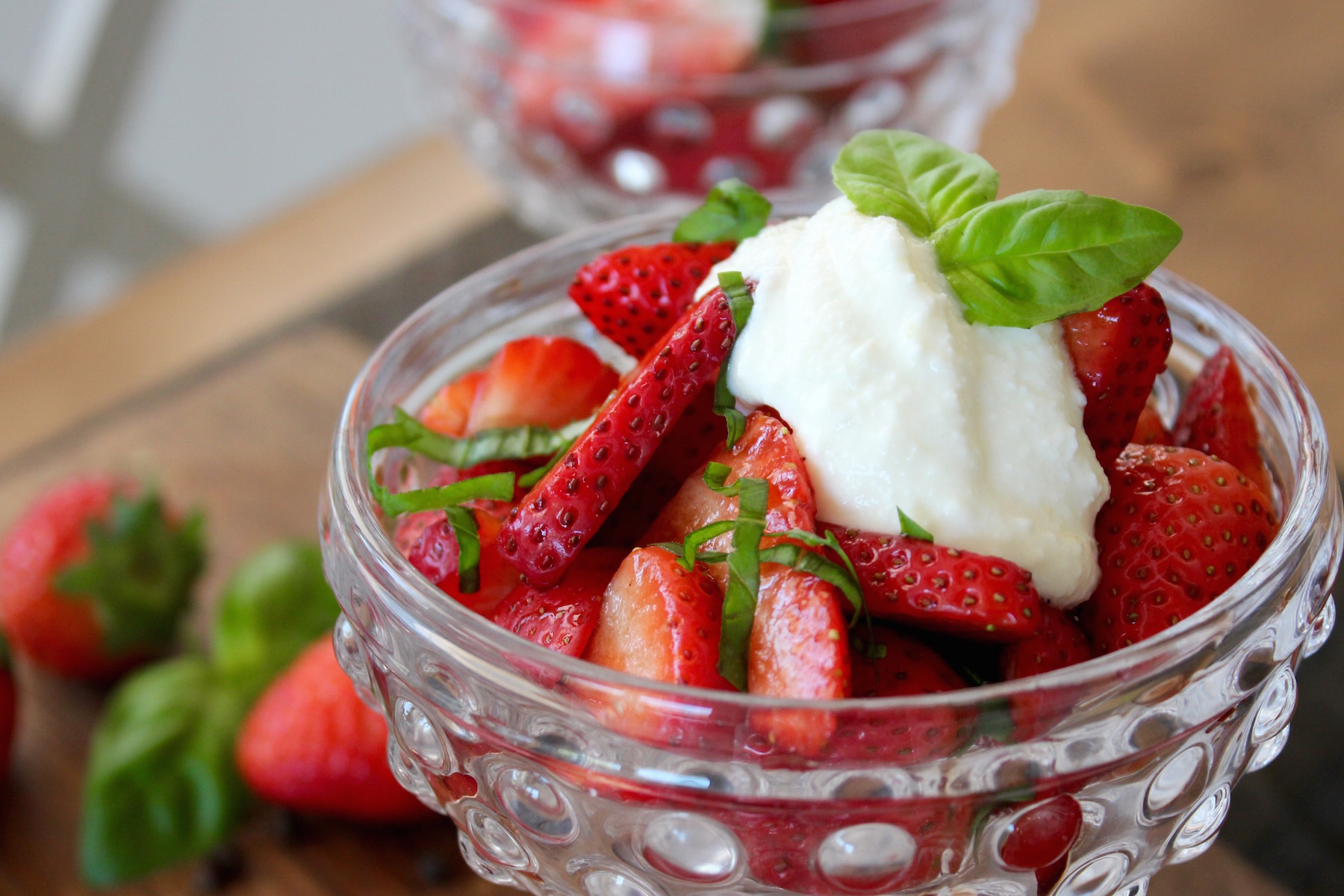 Strawberries with black pepper. If it sounds to you like an odd combo, you're right. But food scientists tell us it's a magical combination that actually makes sense. Simply put, black pepper brings out flavor in strawberries, making them extra sweet and more strawberry-y (my term, not the scientists'). And you don't really taste the pepper since you use a tiny bit (lots simply offers heat, which isn't bad, in my book). So what else does this magic condiment do?  Well, like some citrus fruits, strawberries actually have an inherent amount of tartness, and the pepper neutralizes that tartness, keeping any overly sweet elements to a minimum and, ultimately, making strawberry flavor shine. The theory even works for other acidic (or tart) fruits, like pineapple. Some seasoned jam makers even swear by adding a little bit of pepper to their strawberry preserves, making them even more delectable. The simplest way to test the theory is to cut a berry in half, sprinkle it with fresh black pepper, and pop it in your mouth.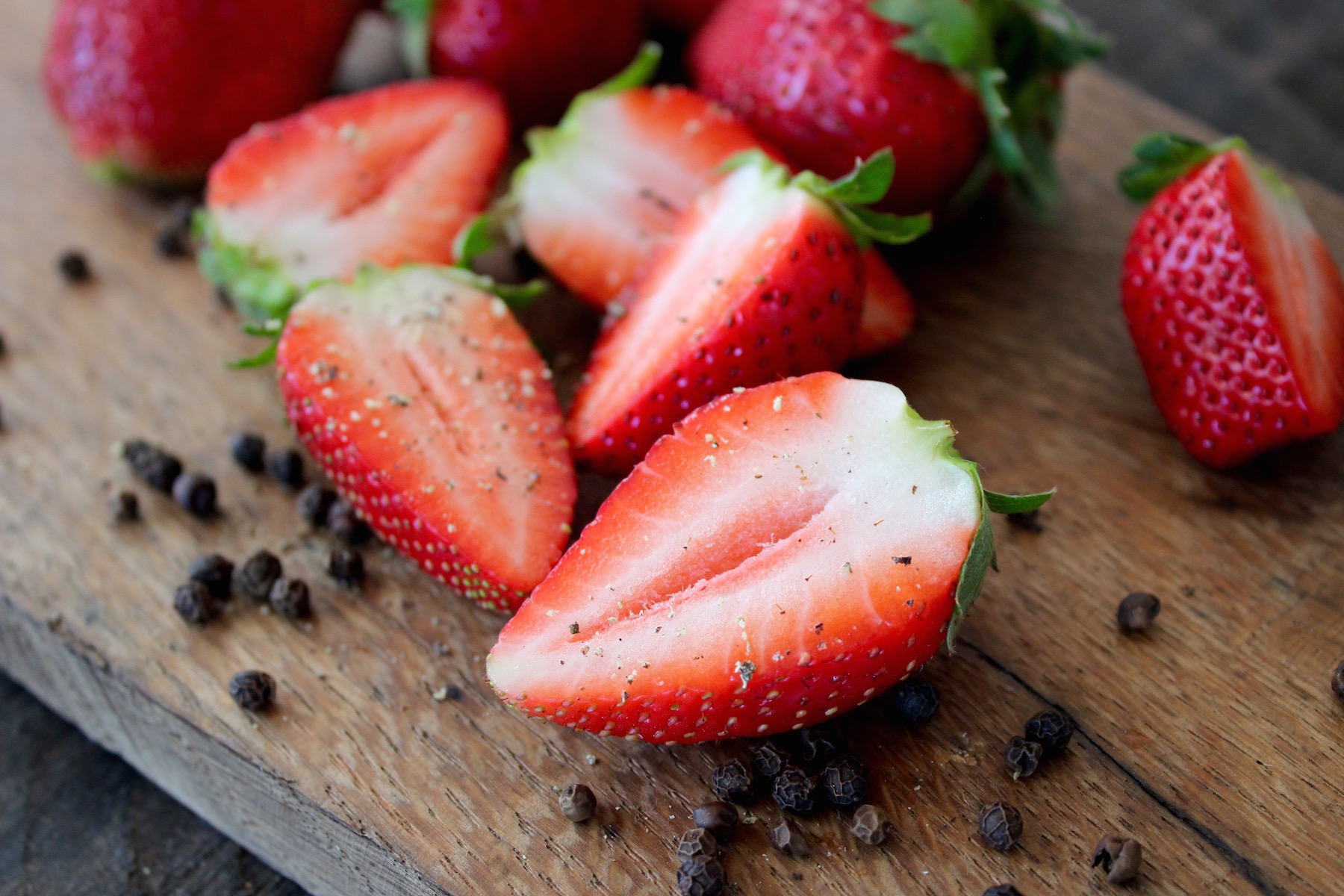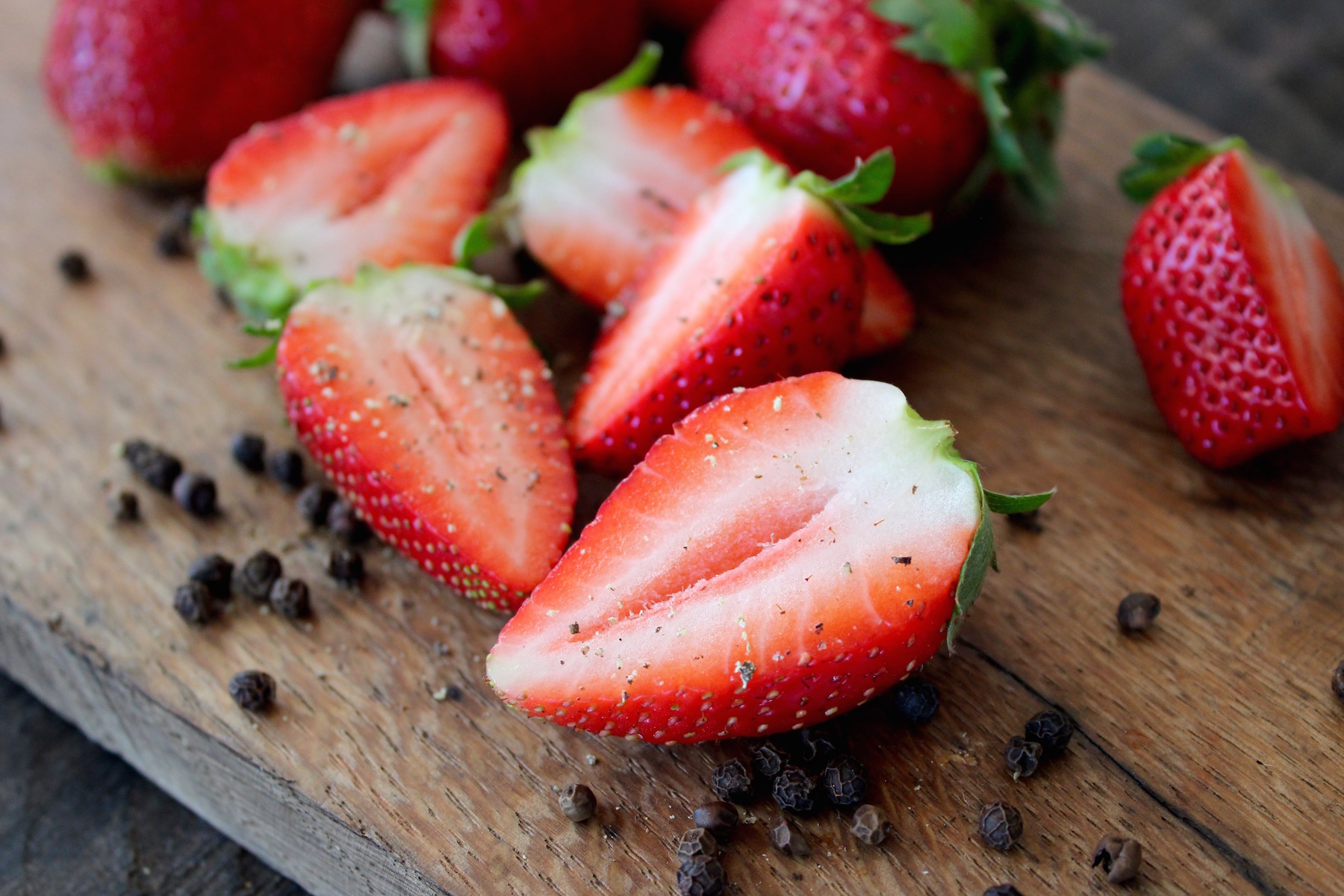 I recently hosted some dear Napa Valley friends for dinner while they were visiting Sarasota.  These folks know a thing or two about good wine and which flavors pair well together, so I wanted to make a tasty dessert they'd appreciate AND, I didn't want to make a rich, decadent dessert full of calories and fat (my first inclination, quite honestly). So I put some strawberries into action, mixing them with not only black pepper, but also, two other strawberry-friendly ingredients:
balsamic vinegar
and fresh
basil
— the ultimate combo. I even topped the berries with whipped ricotta (which I also used with
Grilled Peaches, Ricotta Honey & Thyme
) and it was a lovely dessert with complex flavors, yet light and delicious. You could also serve the berries over pound cake, vanilla ice cream or yogurt, and I'm sure that would be delicious, too 🙂 I read somewhere that "Life begins at the end of your comfort zone" — I'm not sure who said it, but it's fitting here. . .so if you've never tried this unusual combo of strawberries and pepper, give it a shot!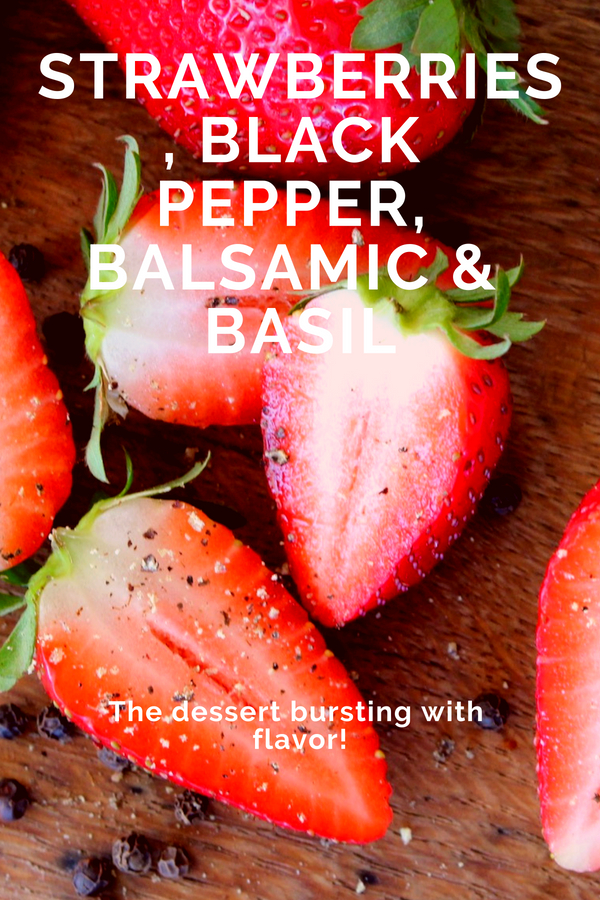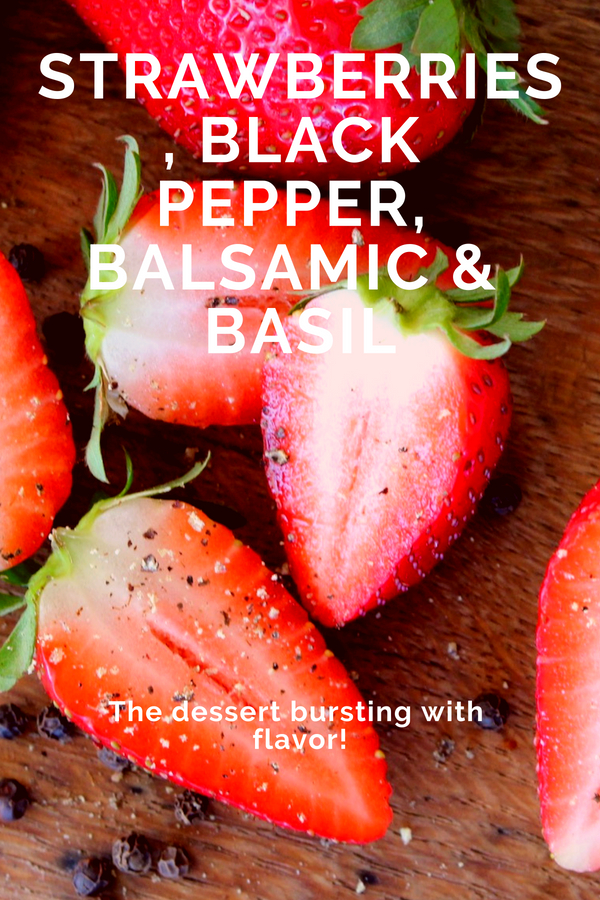 Strawberries, Pepper, Balsamic & Basil
Strawberries are taken to a new level when paired with fresh black pepper!
Author:
My Delicious Blog
Ingredients
1 quart fresh strawberries (about 2 cups sliced)
1 Tb. granulated sugar (you could also use brown sugar or honey)
1 Tb. balsamic vinegar
Several grinds fresh black pepper
4-6 basil leaves, thinly sliced (chiffonade)
Whipped Ricotta
1 c. whole milk ricotta
1 tsp. lemon zest
1 tsp. honey
1 Tb. heavy cream
Pinch kosher salt
Instructions
About 30 minutes prior to serving, rinse, pat dry and hull the berries then slice or cut into bite-sized pieces and place in a medium mixing bowl; cover and set aside.
Prepare whipped ricotta by placing all ingredients into a mixer or blender and mixing on high until well combined and 'fluffy'. Refrigerate until ready to serve.
About 15 minutes before serving, add sugar to berries and stir. Allow to sit at room temperature about 10 minutes, then sprinkle with balsamic vinegar and mix to combine.
Just before serving, mix in black pepper and basil and top with Whipped Ricotta.
Notes
You can also use part-skim ricotta -- the taste will still be delicious, but the texture will be slightly grainy.