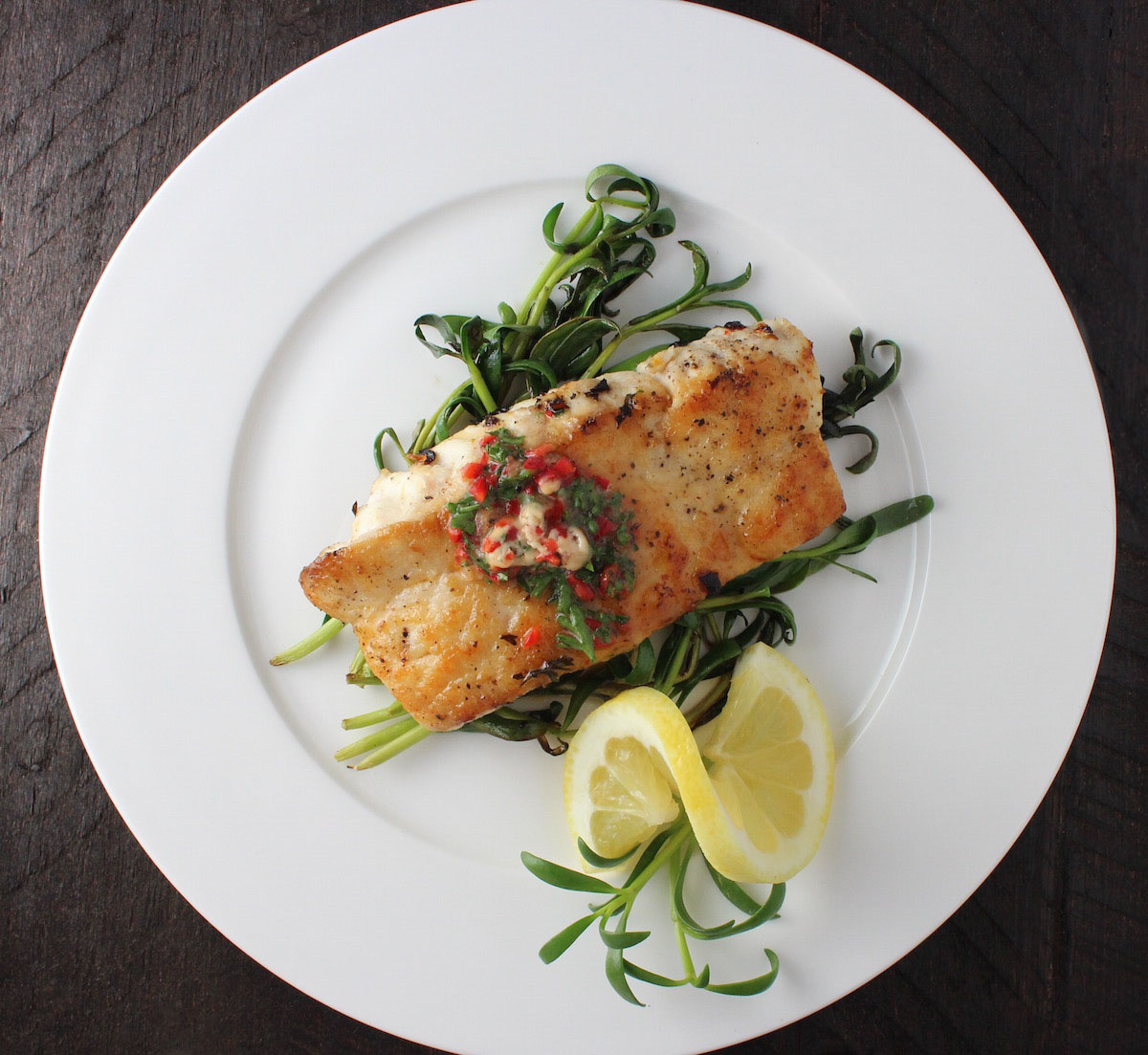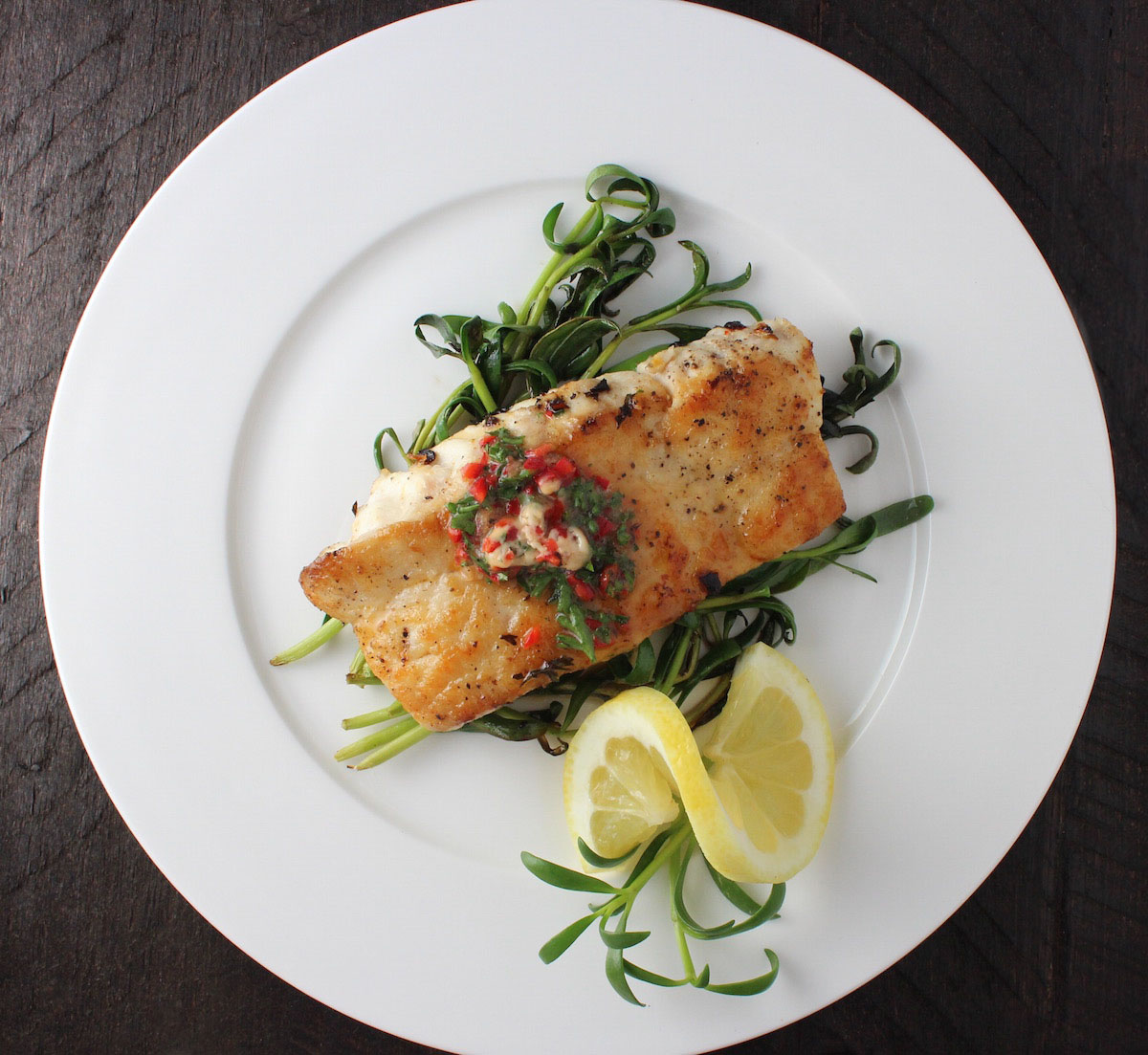 In an upcoming Field Trip Friday I'll be writing about my recent visit to Mote Marine Laboratory's Aquaponics program in Sarasota.  They're doing amazing things by way of studying and growing sustainable foods, including a tasty vegetable called Sea Purslane. This edible succulent (also called Sea Samphire) has pretty, dark green and crispy leaves, along with a lemony/peppery flavor.  And, because it's grown in saltwater, it has a subtle saltiness, which pairs beautifully with seafoods. More importantly, Sea Purslane is jam-packed with nutrients like magnesium, calcium, iron, omega-3 fatty acids, vitamins A, B and C, which means that I'll definitely build more of it into my diet. Luckily for us in the Sarasota area, Mote's Sea Purslane is available at the Sarasota Farmer's Market (Peter Burkhard's stand), but I'm sure other varieties (both freshwater and saltwater based) are available at farmer's markets all over the country.
More to come about my Mote visit. Now, onto this recipe using a batch of freshly-picked Purslane!  Here's a pic of the beautiful vegetable that even produces pretty little purple flowers:
I was excited to cook something that honored this healthy and tasty vegetable, and this dish ended up being pretty simple — Purslane sautéed in butter served with seared American Red Snapper (ARS) that I basted with red chile/garlic compound butter.  So delicious!  And if you don't have Snapper, you can use any white, flaky fish in this recipe and it will thank you when you put this yummy butter on it.
By the way, this fish came from an amazing offshore trip my husband and his pals took a while back when ARS was in season and it has been in our freezer since then (so I was happy to use it up in this recipe).  Below are pics of fish Brendan and I have been lucky to get to the boat over the last couple of seasons. Let me tell you, when ARS is in season, it's sheer joy to reel one in.  I think it's my favorite fish because of its white, flaky, tender, and mild (almost sweet) meat.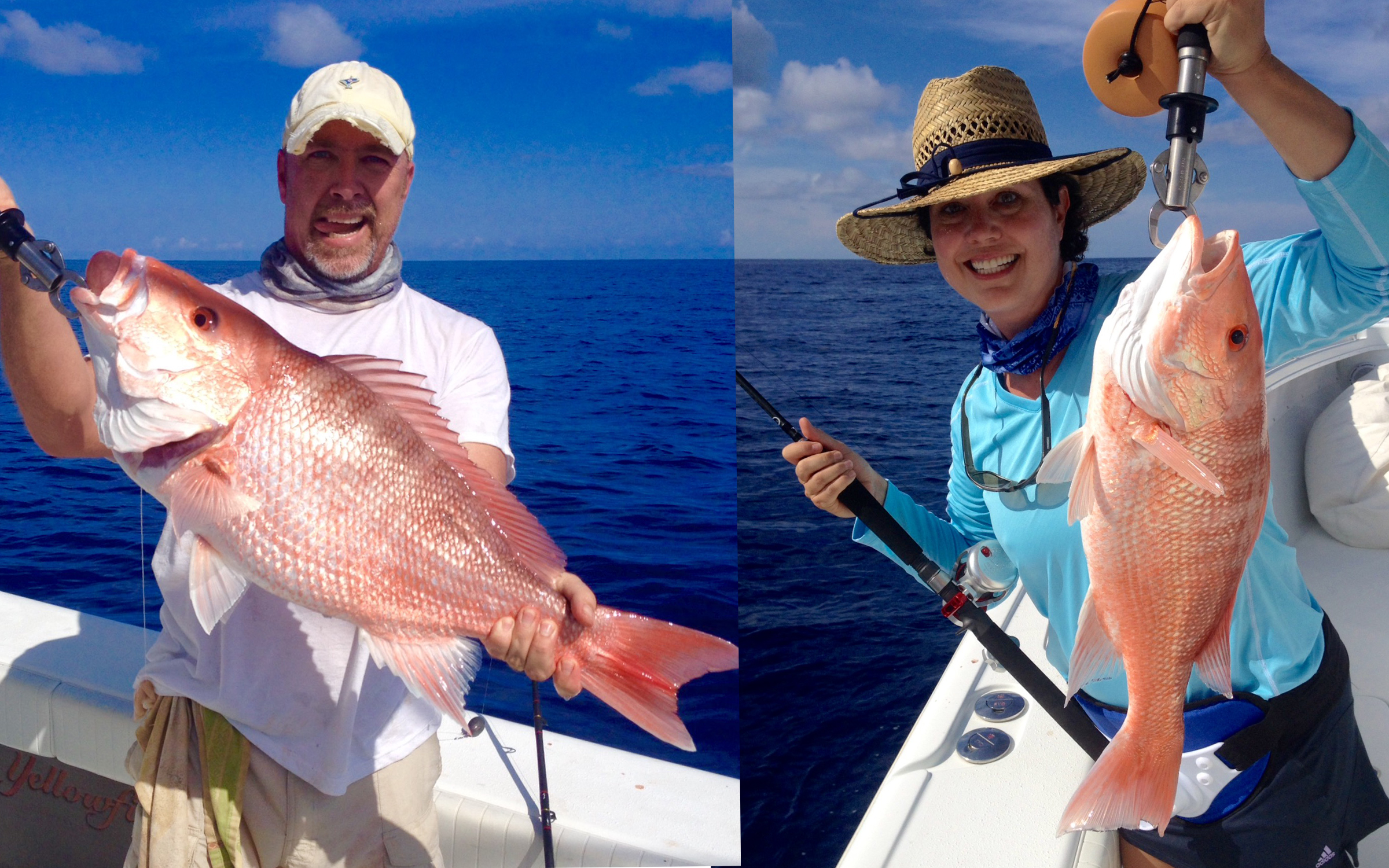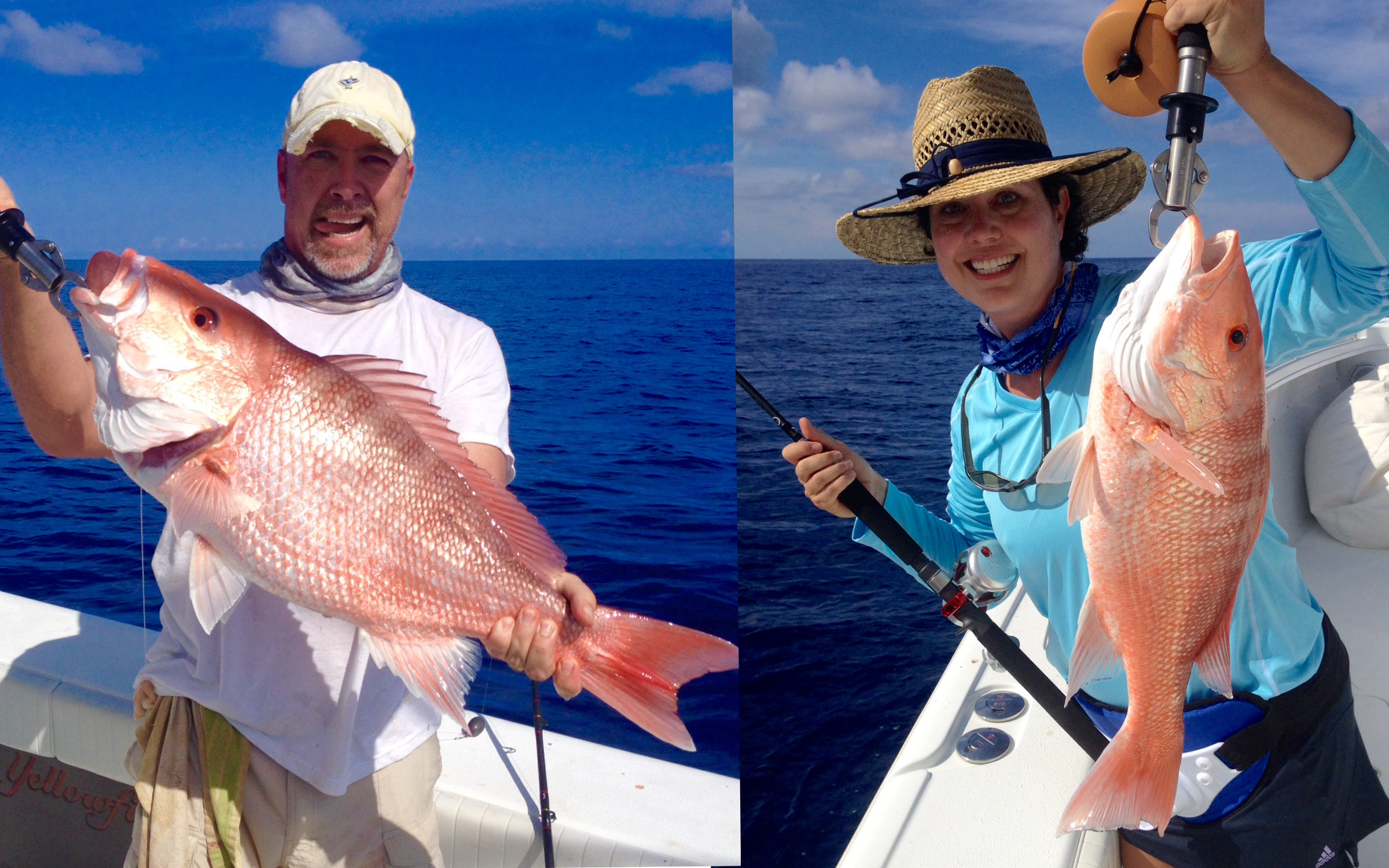 When using Purslane, you don't have to salt your food very much because it carries its own saltiness. I found that by cooking it lightly, some of the saltiness mellowed and it made a wonderful (and colorful) complement to the fish.
So, if you see this 'unusual' vegetable at your farmer's market or grocery store, please pick some up. You'll be glad you were brave enough to try something new!

Seared Snapper with Chile/Garlic Butter & Sautéed Purslane
Snapper, or any flaky white fish, is even more flavorful with this chile-garlic butter.
Author:
My Delicious Blog
Ingredients
Chile/Garlic Compound Butter:
2 Tb. unsalted butter, room temperature
½ red chile, seeded, minced
1 clove garlic, minced
dash of smoked paprika (optional)
zest of ½ lemon
1 Tb. fresh parsley, minced
Fish:
2 Red Snapper fillets (or any white, flaky fish)
1 Tb. olive oil
Dash kosher salt & freshly ground black pepper
Fresh lemon
Sea Purslane:
1 large handful sea purslane, rinsed, patted dry & thickest bottom stems removed
½ Tb. unsalted butter
Instructions
Make the compound butter by mixing all the ingredients in a small bowl. Set aside or refrigerate until ready to use.
Rinse the fillets. Pat dry & season lightly with salt and pepper.
Heat a large non-stick pan to medium/high. When hot, add olive oil, then place fish in pan. After about a minute, reduce heat to medium and add 1 Tb. of the compound butter. Flip the fish and let it cook another 1-2 minutes (depending on how thick the fillets are). It's done when the flesh feels somewhat firm.
While fish cooks, heat a small non-stick pan on medium/high. Add 1 Tb. butter and drop in Purslane. Reduce heat to low. Turn once then turn off heat (you're simply wilting it).
Remove fish, dab with remaining butter, serve over the Purslane and squeeze a little lemon on top.