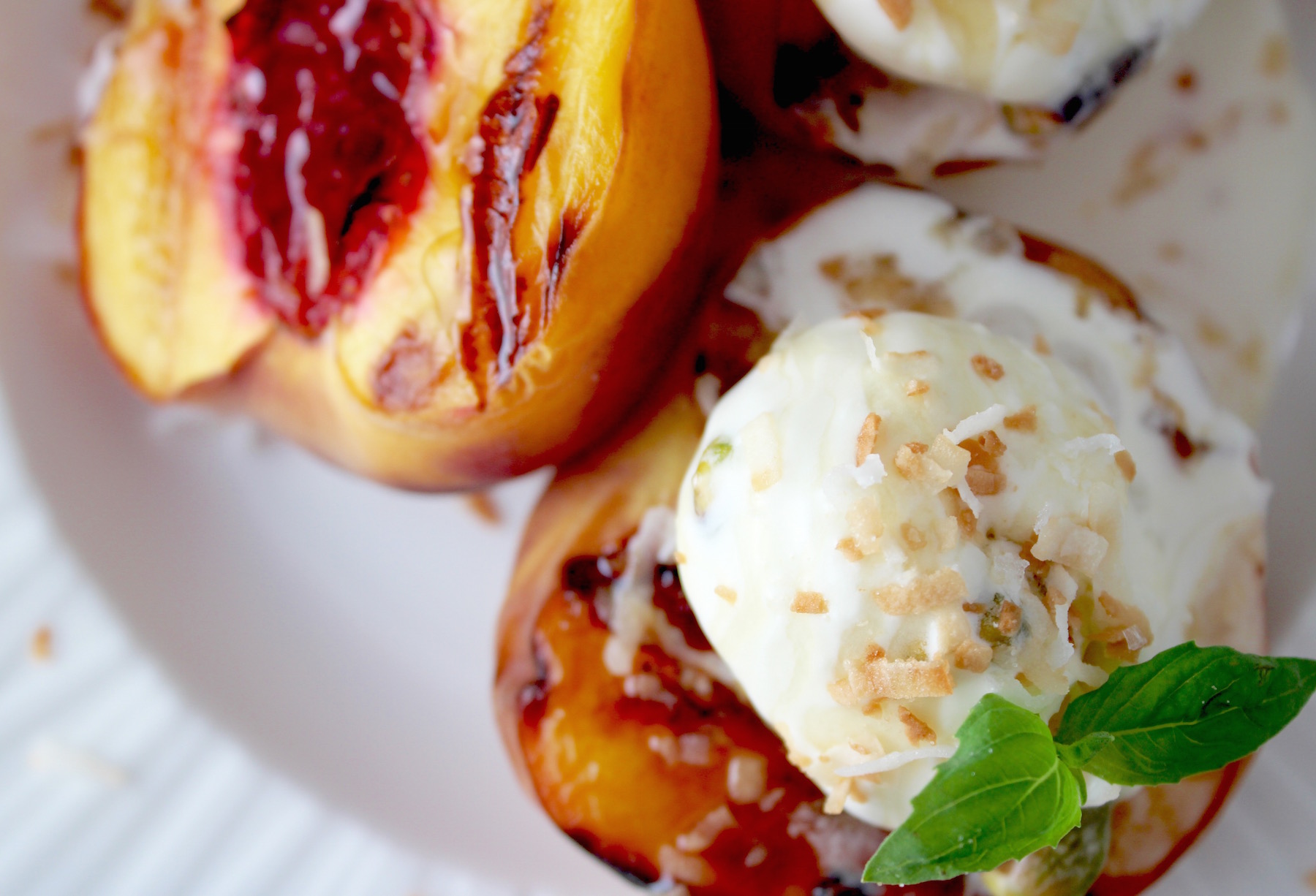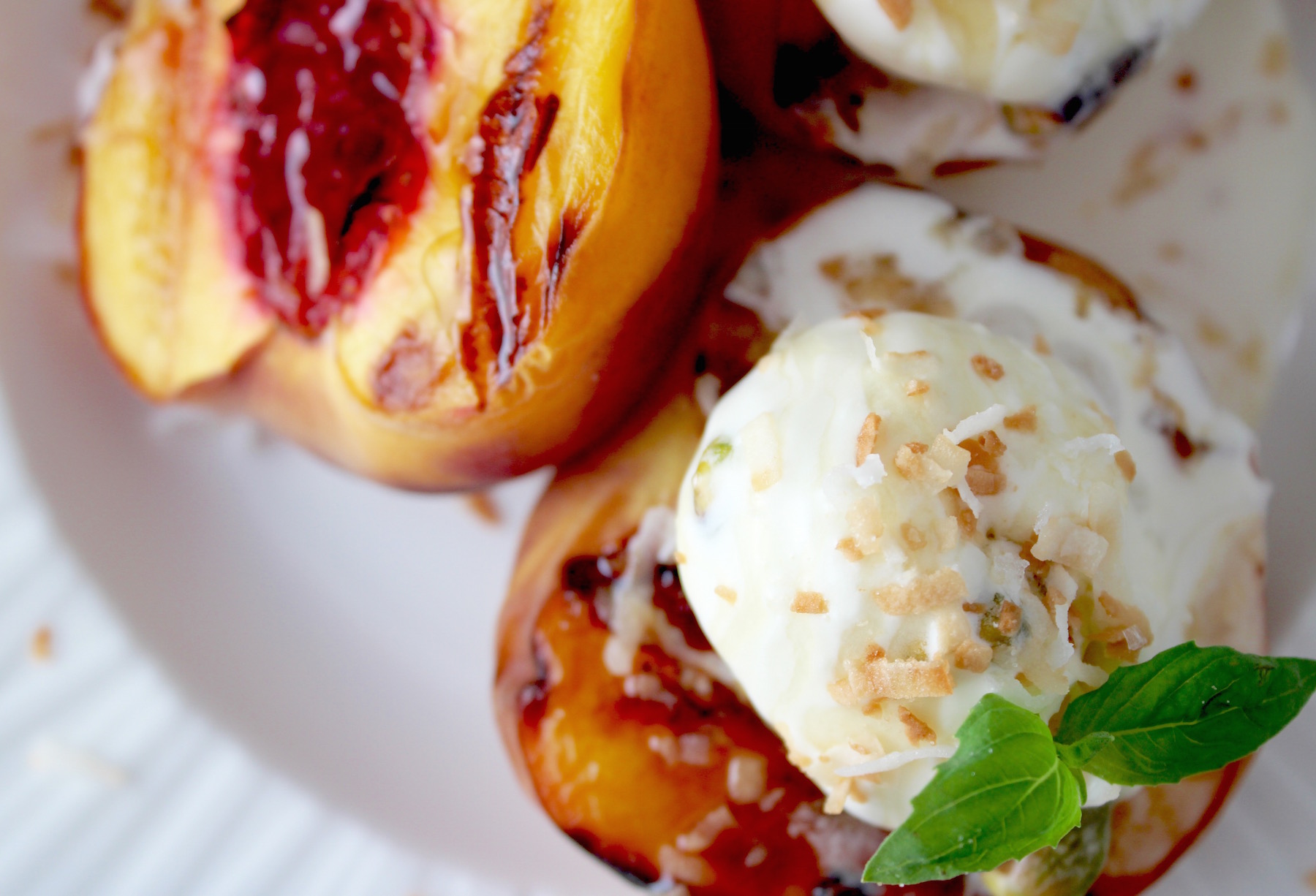 Summer is all about stone fruits — peaches, plums, apricots, cherries and nectarines. I love them all, but I especially love peaches. To me, there's nothing better than biting into an in-season peach that's so ripe the juice runs down your arm and you have to run to the kitchen sink or hang off the back porch to allow it to drip somewhere. That's really summer.  I also have a long-standing love affair with fresh peach pie, but that will just have to wait for another post. . .
Biting into a summer peach is wonderful, but grilling it brings on a whole new level of delicious-ness. It's magical, really. Heating these babies enhances their natural sweetness and brings out even more juice.  And it's SO easy to do.
Just cut one in half, remove the pit and place the halves face down on a medium/hot grill (or grill pan). You could even get fancy and coat them in maple syrup or brown sugar or butter, of course, but a really ripe peach doesn't need any of that. Leave them on the grill for several minutes (until you see char marks), then flip them over to warm the other side for a couple of minutes.  Doesn't this look yummy?!?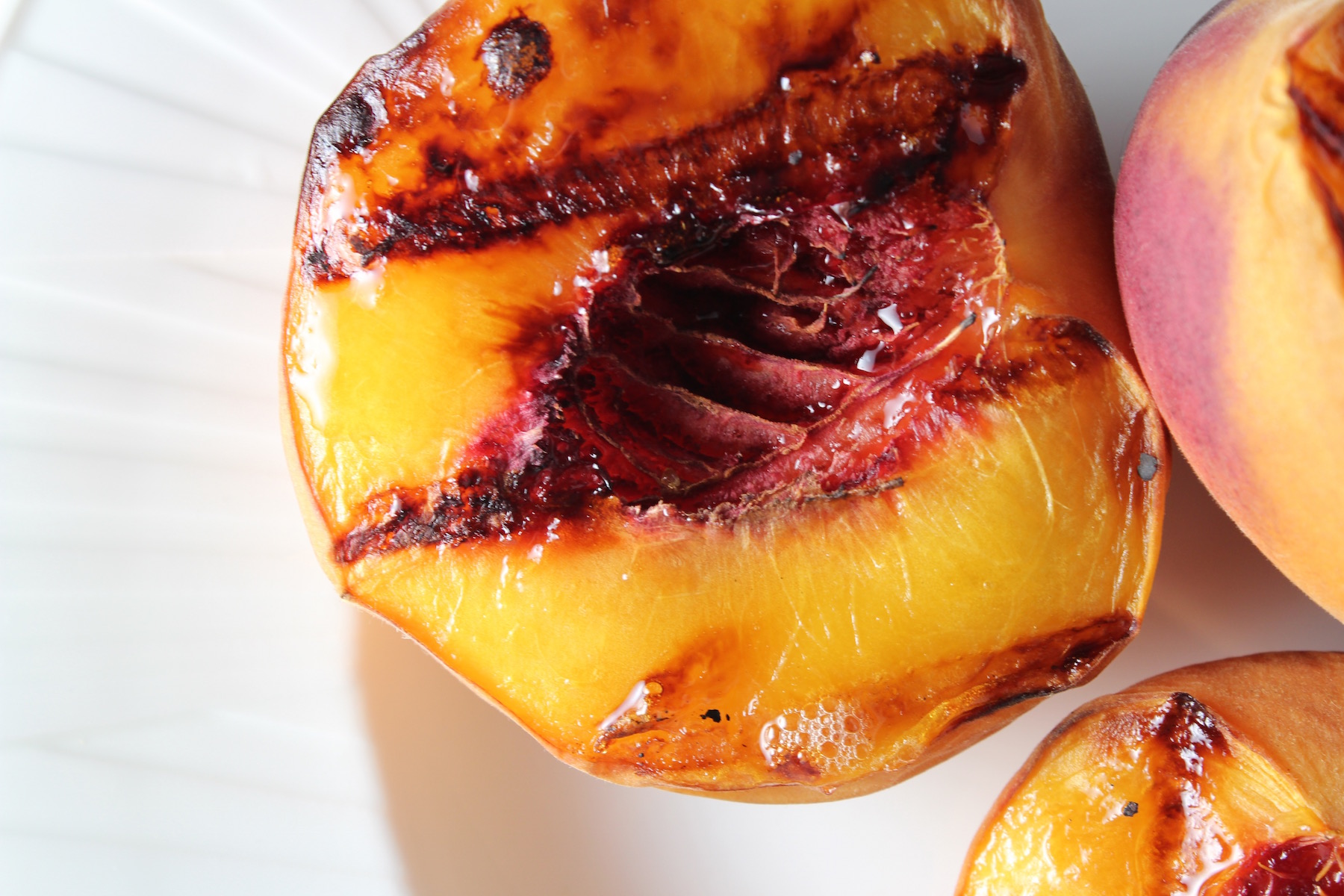 When you remove them from the grill, you can enjoy them all by themselves. OR, you can do what I did. . .top them with rich ice cream (vanilla is great), a drizzle of floral honey, toasted coconut and a little pinch of finishing salt (like Maldon or Fleur de Sel) to cut just a little bit of the sweetness.  Each bite is heavenly. . .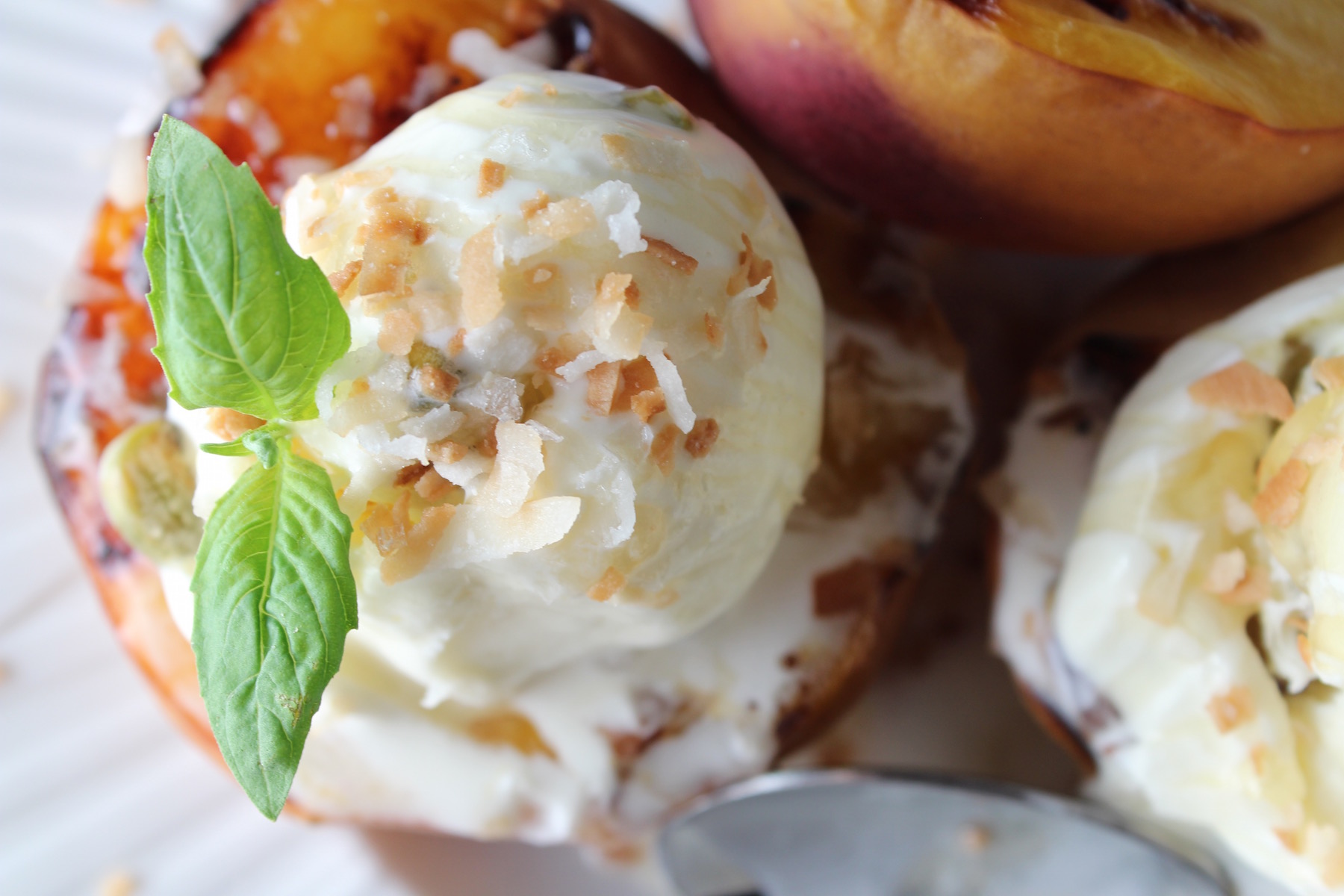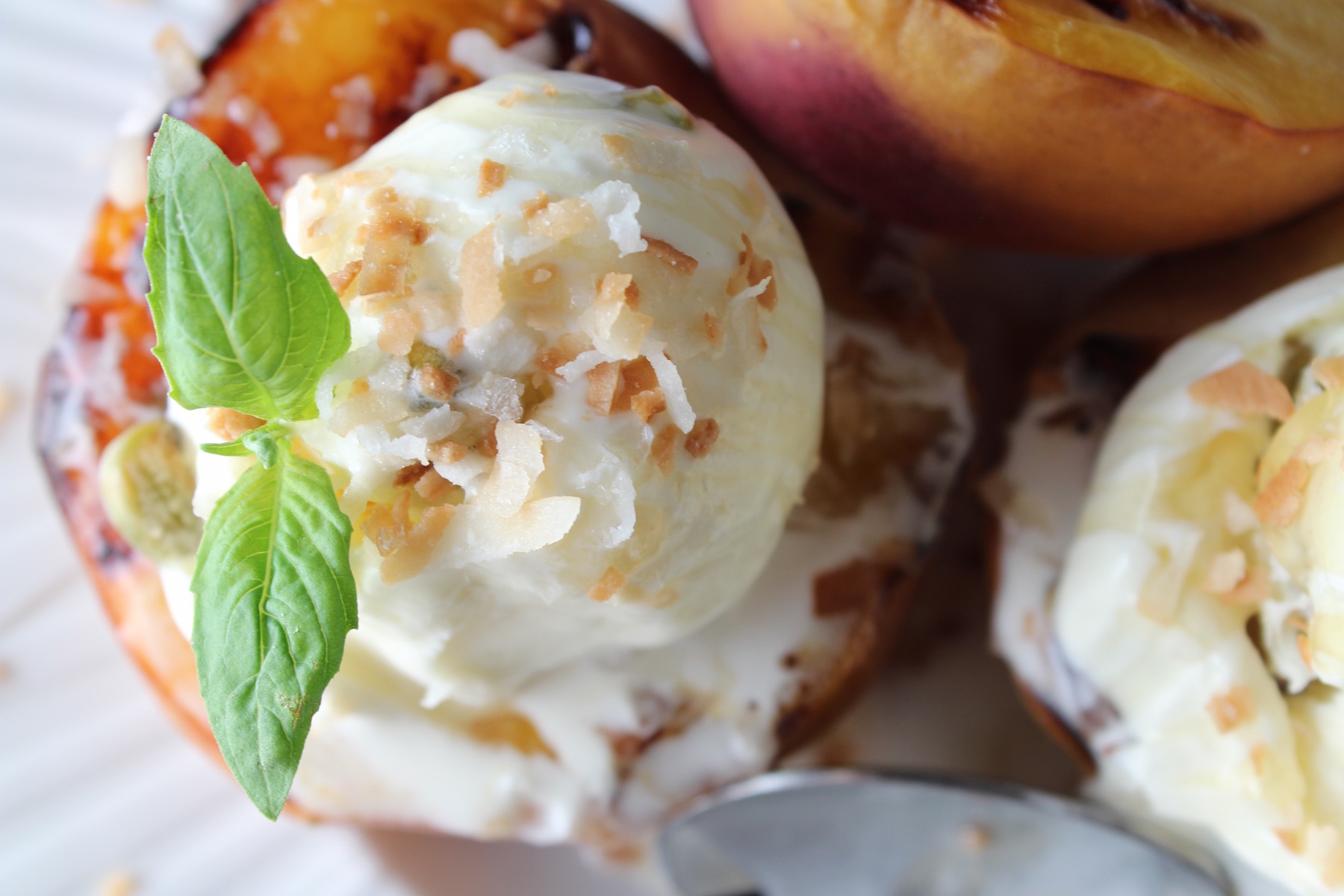 If you've never tried grilling fruit, you absolutely must, especially since August is National Peach Month!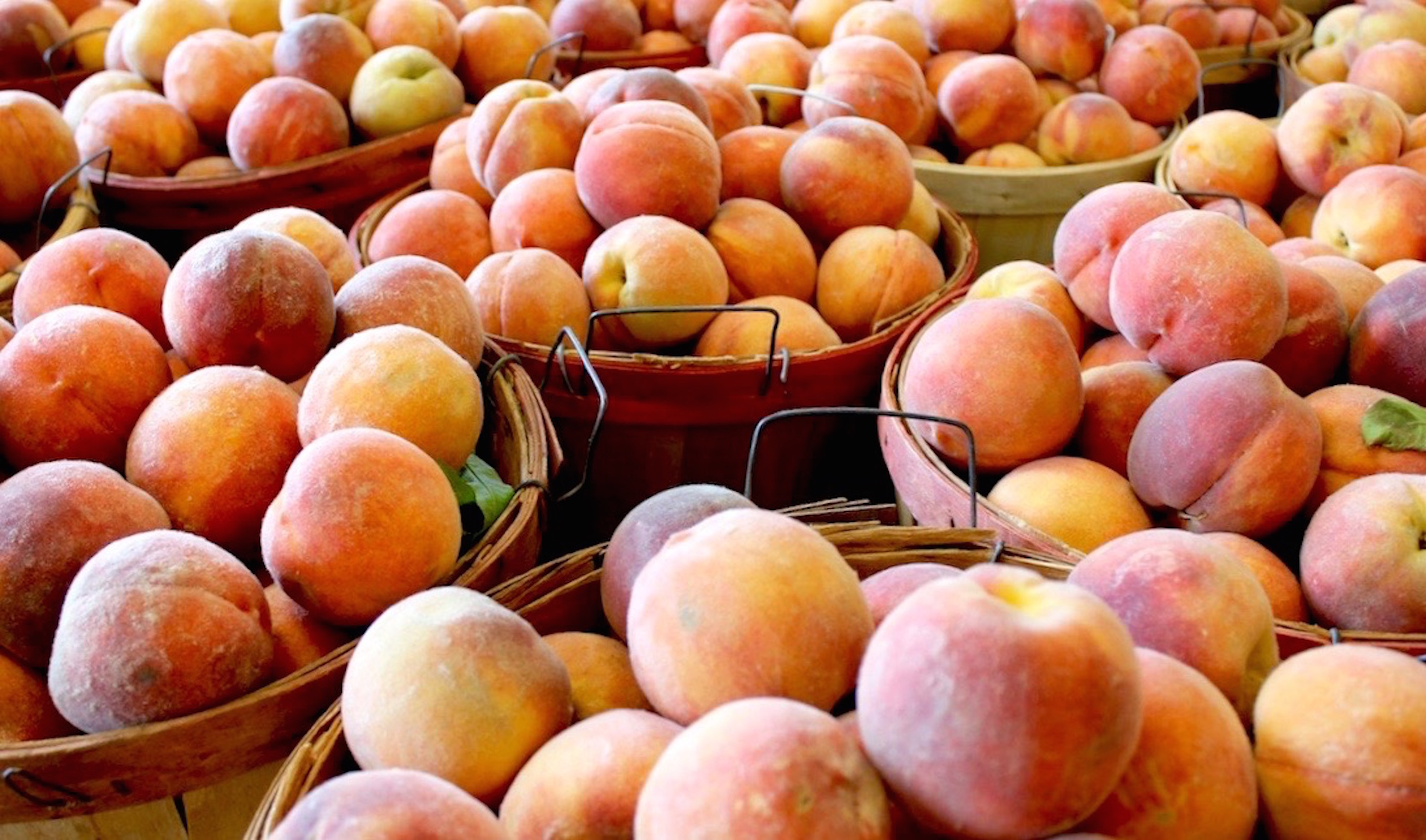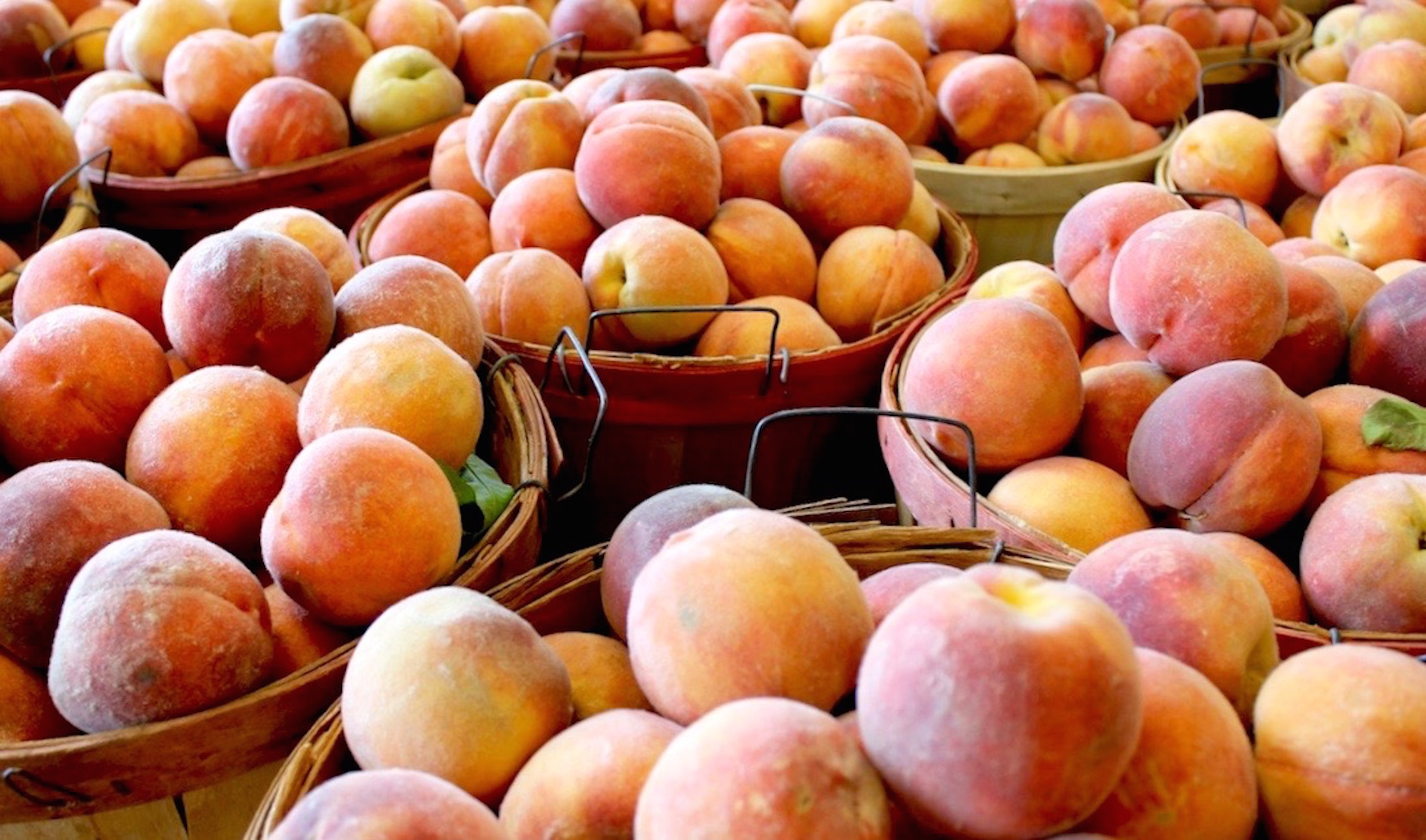 Grilled Peaches
Fresh peaches are extra delicious when grilled and topped with vanilla ice cream.
Author:
My Delicious Blog
Ingredients
3 large, ripe peaches, halved & pits removed
1 pint vanilla ice cream
Few spoonfuls of honey
¼ c. coconut, toasted
Sprinkle of finishing salt (Maldon, Fleur de Sel, etc.)
Fresh mint (optional)
Toasted nuts (optional)
Instructions
Grill the peach halves over medium/high heat until char marks appear (approx. 5 mins). Flip over to warm the other sides (approx. 2 mins). Remove from grill and place on serving dishes.
In the meantime, toast some coconut in a small, non-stick pan over LOW heat until browned (keep an eye on it, since it browns quickly).
Top each peach half with ice cream, honey, coconut, salt (and mint and/or nuts, if using). Enjoy!
Notes
If you don't want to heat up your outdoor grill, simply use a grill pan on your stove 🙂