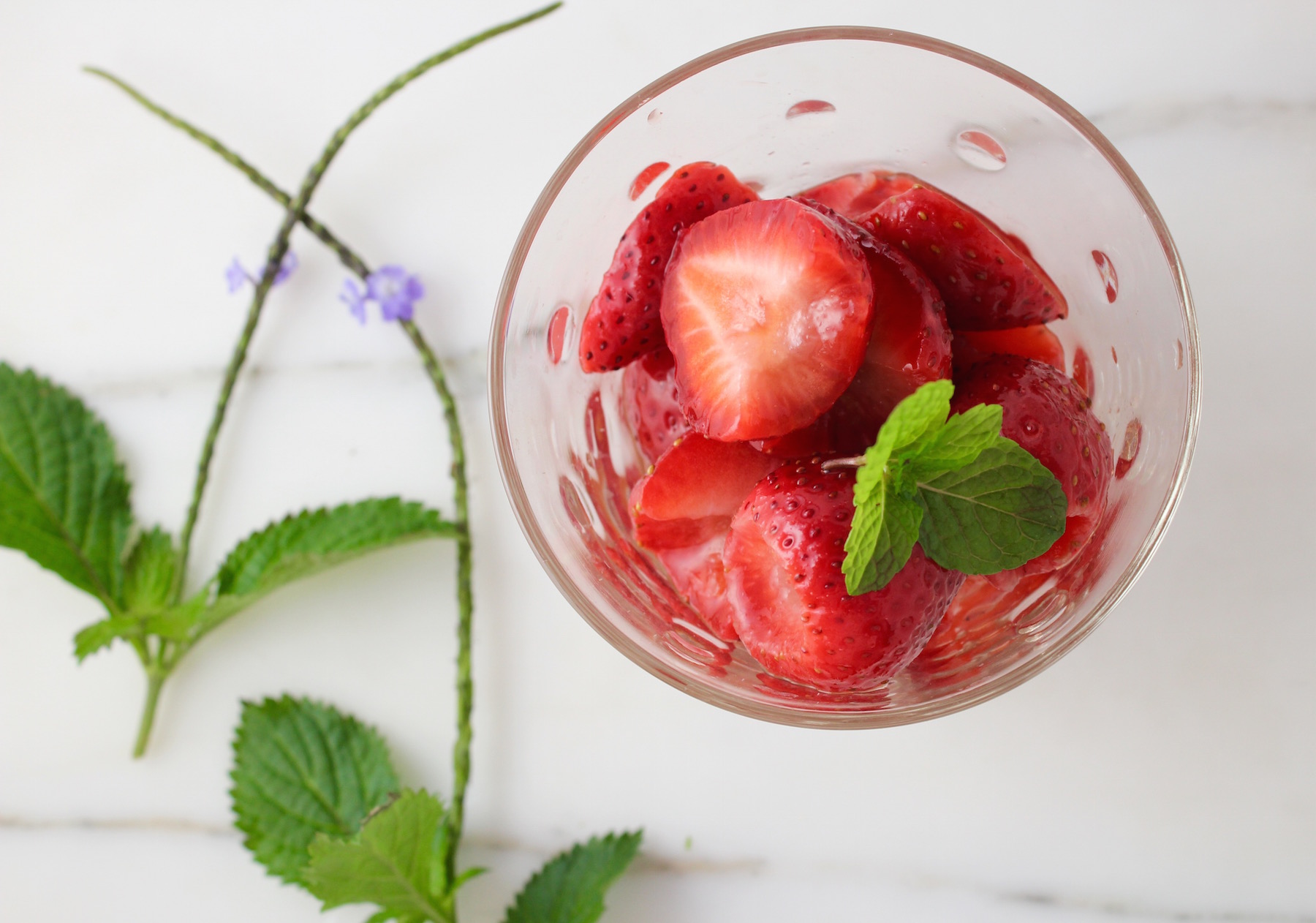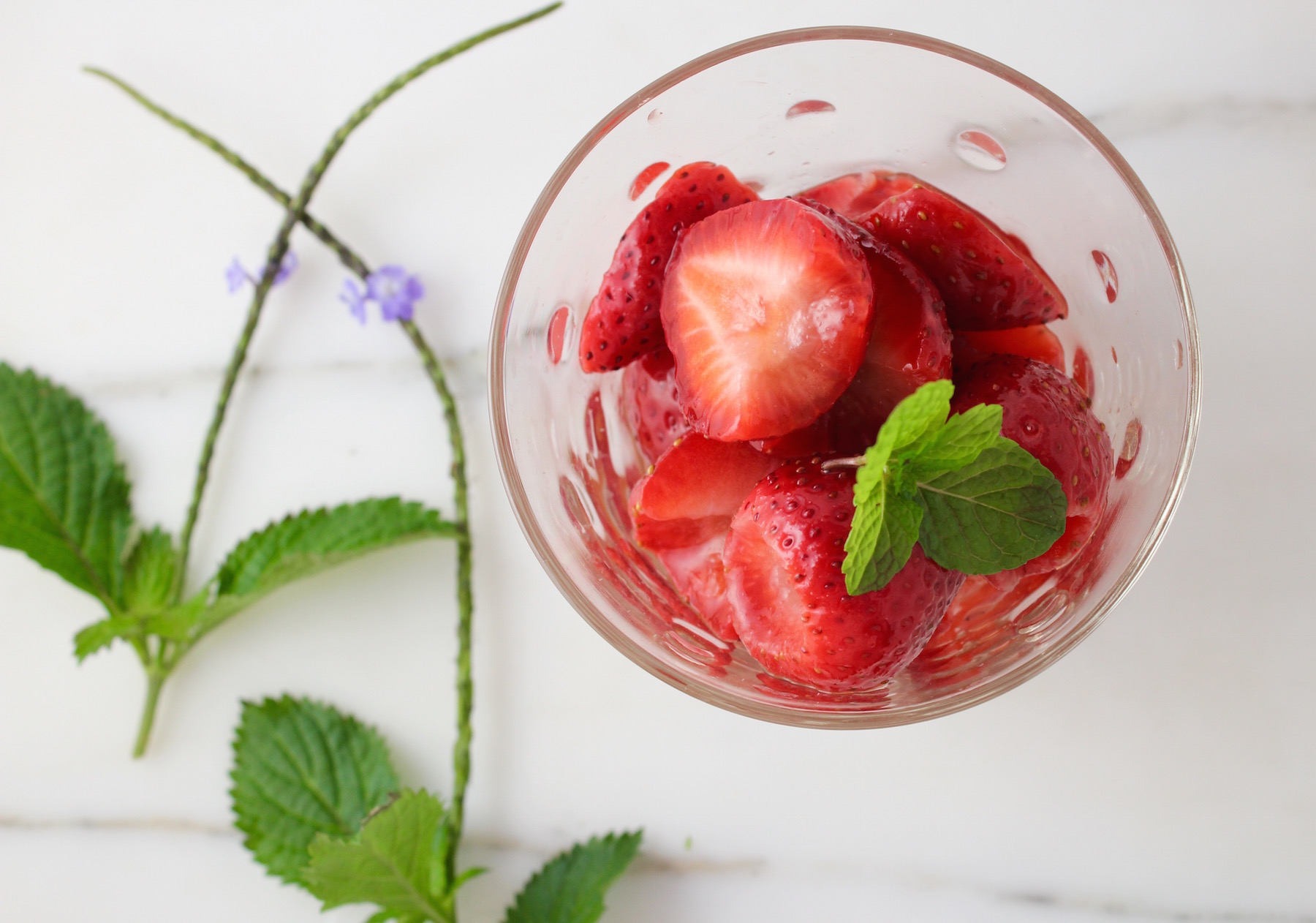 Strawberry season is in full swing in Florida, which means we get to enjoy fresh berries until late February/early March. You'll see them at farmer's markets, roadside stands, farms and festivals and, if I'm nearby, you'll probably see me buying some because I simply can't get enough.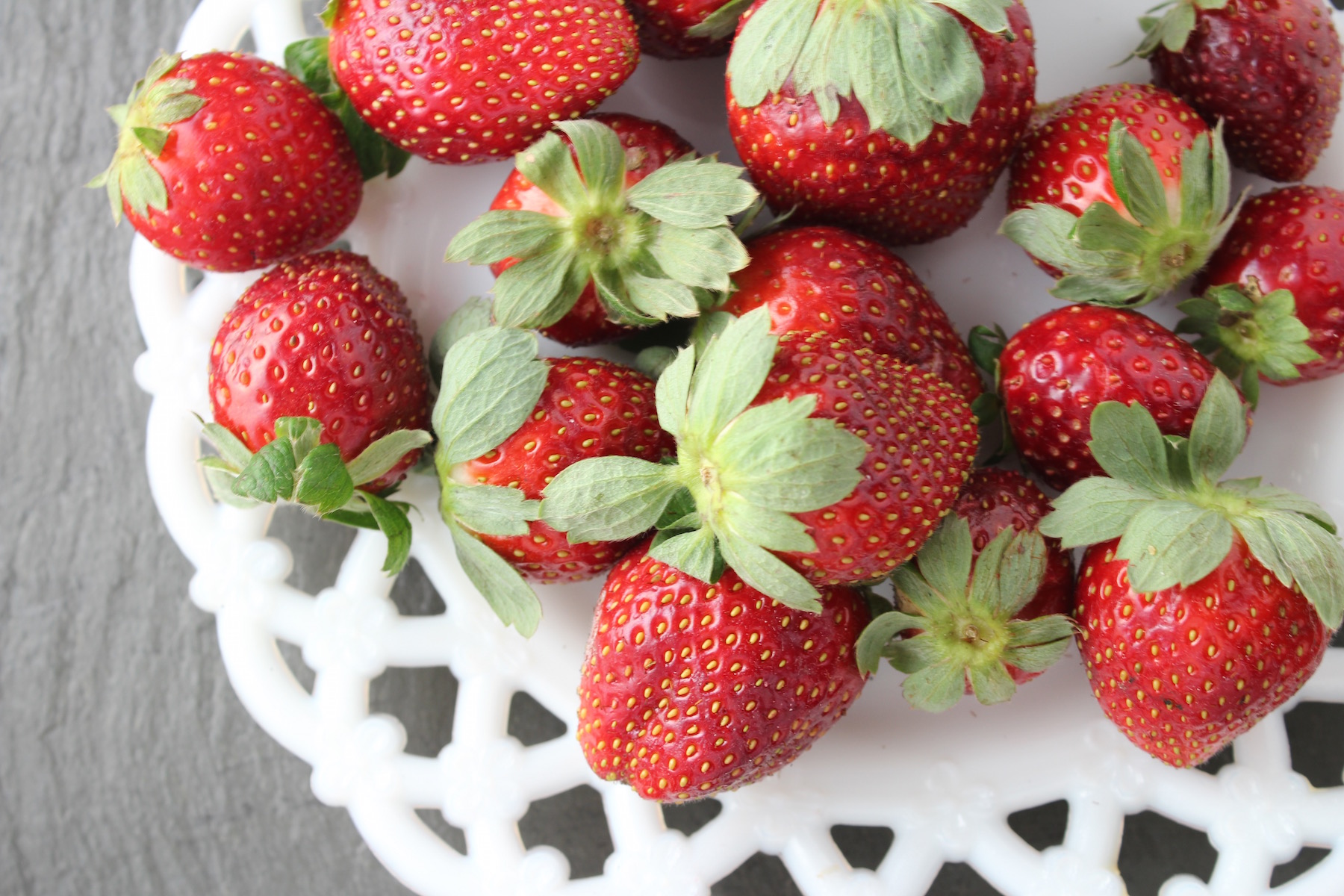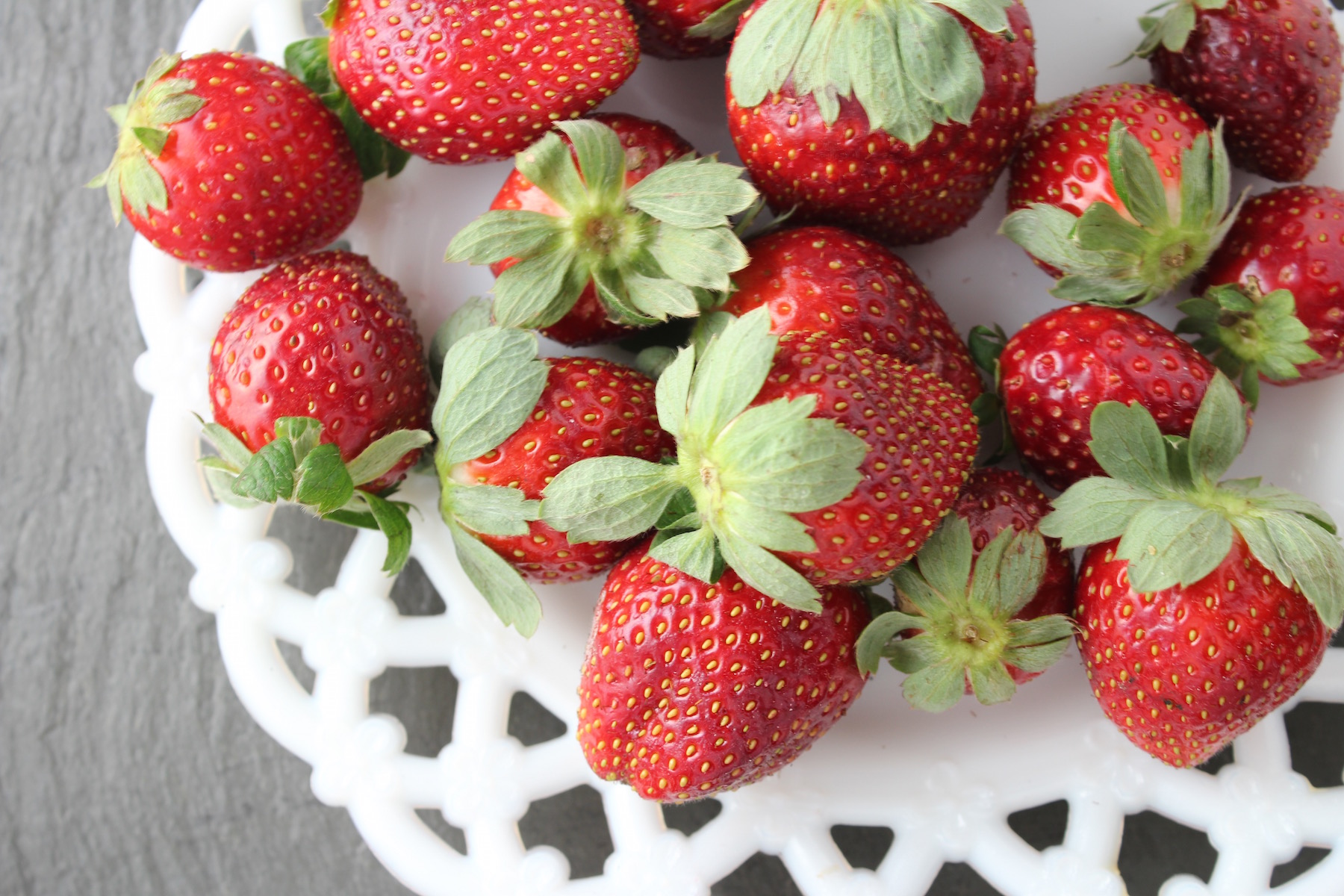 It also happens to be peak citrus season, when we have easy access to all the delicious fruits of Florida's citrus harvest: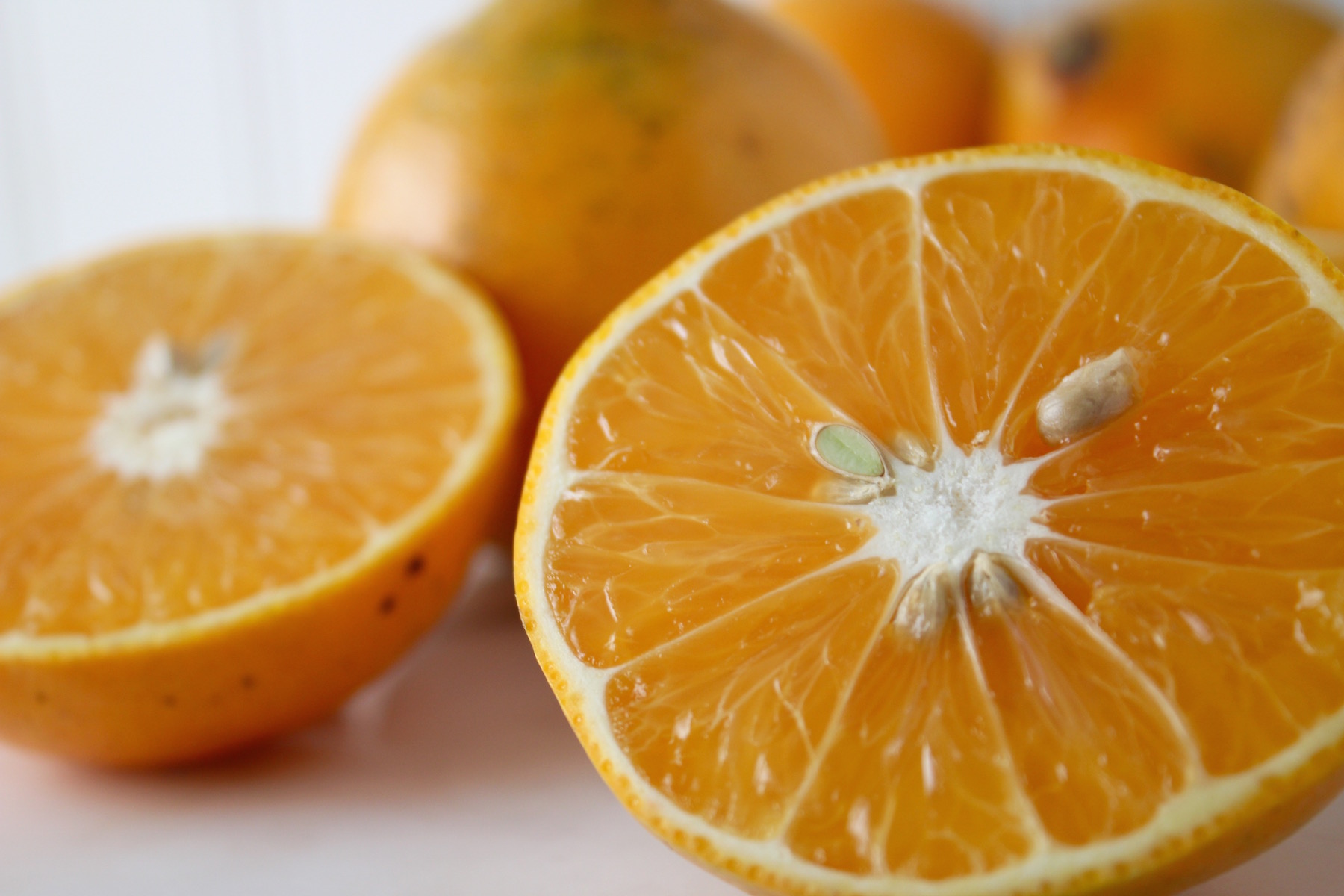 These sweet, colorful and fragrant berries should be the star attraction in any dish because they're so wonderful. And combining them with tasty citrus is an ideal combination. So this week I tried something a little different for one of my favorite desserts — strawberry shortcake. Instead of macerating the sliced berries in a little sugar and lemon juice (you know, to draw out all their natural juices) like I usually do, I decided to poach them in a citrus liquid.
Poaching couldn't be any easier — just combine some tasty liquids and flavorings and simmer the fruit in it for a short time. The warm flavors get absorbed into the berries and make them even more awesome (if that's at all possible) by enhancing their own sweetness. The berries and their syrup can then be served warm, at room temperature, or even cold. Either way they're delicious with cake, whipped cream (or mascarpone, or ice cream), as a topping for pancakes or waffles or oatmeal, or simply in a bowl with a big spoon.
As Julia Child once said "You don't have to cook fancy or complicated masterpieces — just good food from fresh ingredients."  I couldn't have said it any better, and this dish doesn't disappoint 🙂
BTW, if you're looking for more recipe inspiration for your berries, check out these:
Strawberry, Mango & Mint Salsa (to top fish or chicken)
Kale Salad with Strawberries & Zippy Peanut Dressing
Fruit Salad with Coconut Cream
Roasted Strawberry Icebox Cake

Poached Strawberries
Fresh strawberries are extra delicious when poached with citrus, wine and mint.
Author:
My Delicious Blog
Ingredients
1 c. fresh squeezed orange juice
1 c. white wine (Sauvignon Blanc is great)
½ c. granulated sugar
Few fresh mint sprigs
3 c. strawberries, hulled (if they're very large, cut them in half)
Instructions
Combine orange juice, wine and sugar in a small saucepan. Bring to a gentle simmer, then add mint and strawberries and reduce heat.
Allow berries to sit in the liquid for about 2 minutes, then turn off the heat and transfer the berries to a bowl.
Remove the mint sprigs and over low heat, simmer the liquid a few more minutes to reduce to a syrup consistency.
Serve warm or cool with cake, ice cream, whipped cream, etc. Or refrigerate up to a few days and enjoy as a tasty snack with a spoon!