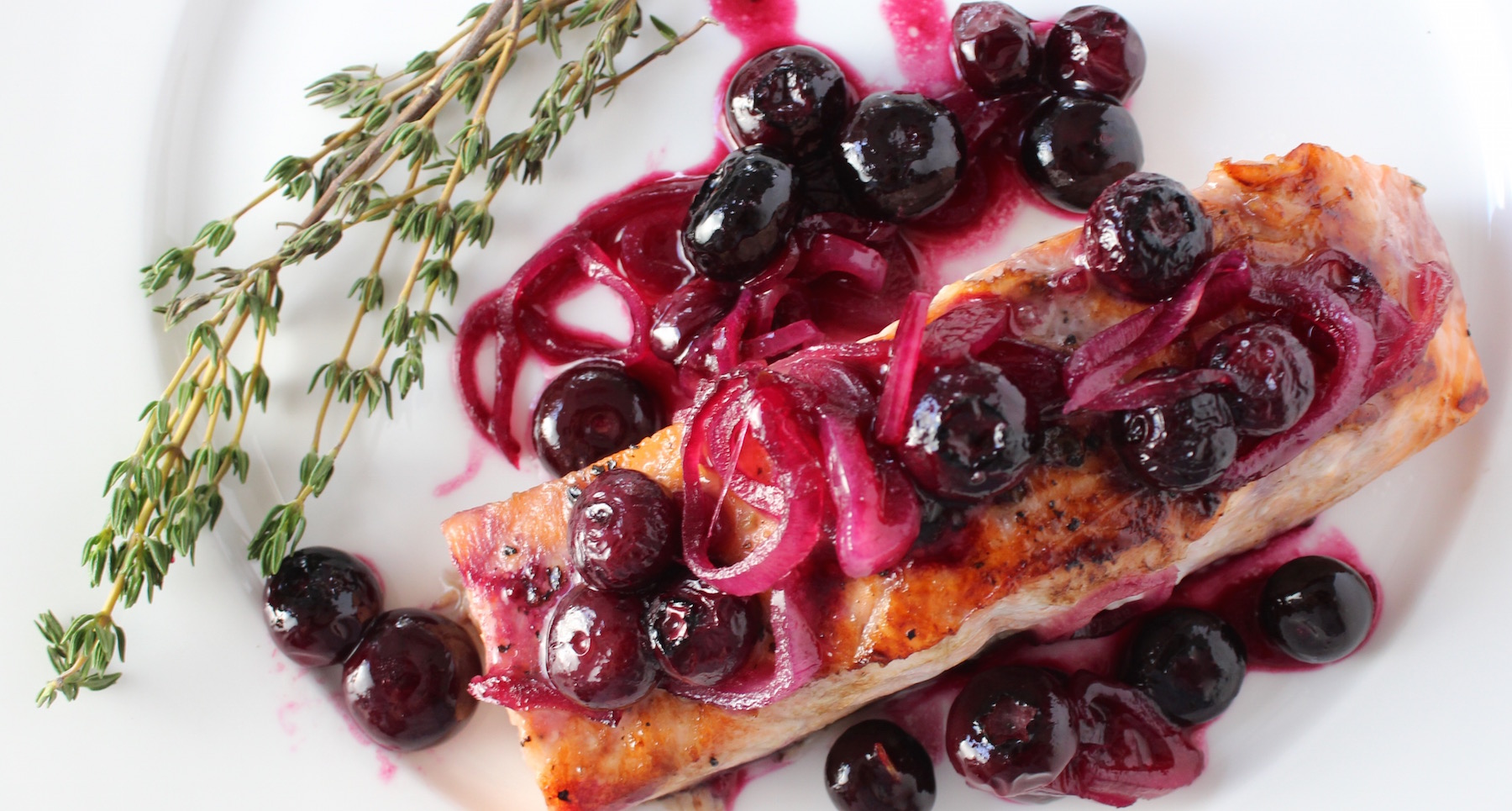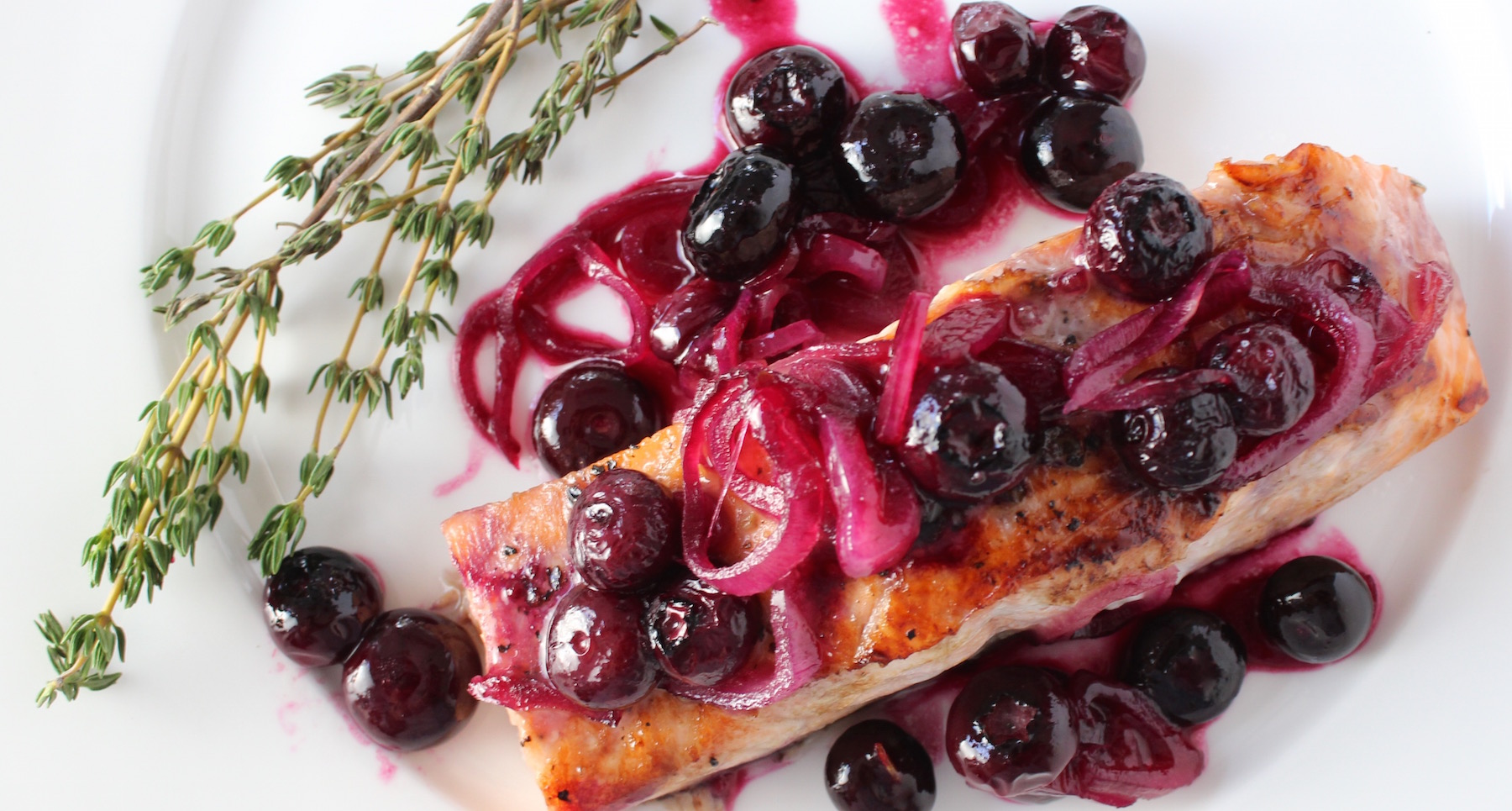 Fish and blueberries. Not really a combo that comes to mind when you're thinking about dinner, right?
Well, in my quest to incorporate fresh blueberries into a fish dish, I was determined to find out if anyone had ever done it. I thought I was coming up with something pretty unique, only to find there are a few recipes already out there. One that stood out was from Melissa Clark of the New York Times. I've always loved her simple, no-nonsense approach to cooking, especially when she incorporates interesting ingredients. Her Salmon with Agrodolce Blueberries was influenced by Italian Agrodolce – a tart and sweet sauce made by cooking/reducing a sugar base with vinegar, and adding in wine, fruits or vegetables. The tang is what's really appealing about this sauce and it nicely complements fish.
This is an extremely colorful dish – deep blue berries along with pink-hued shallots and sauce make for something really interesting for the eyes to enjoy, too!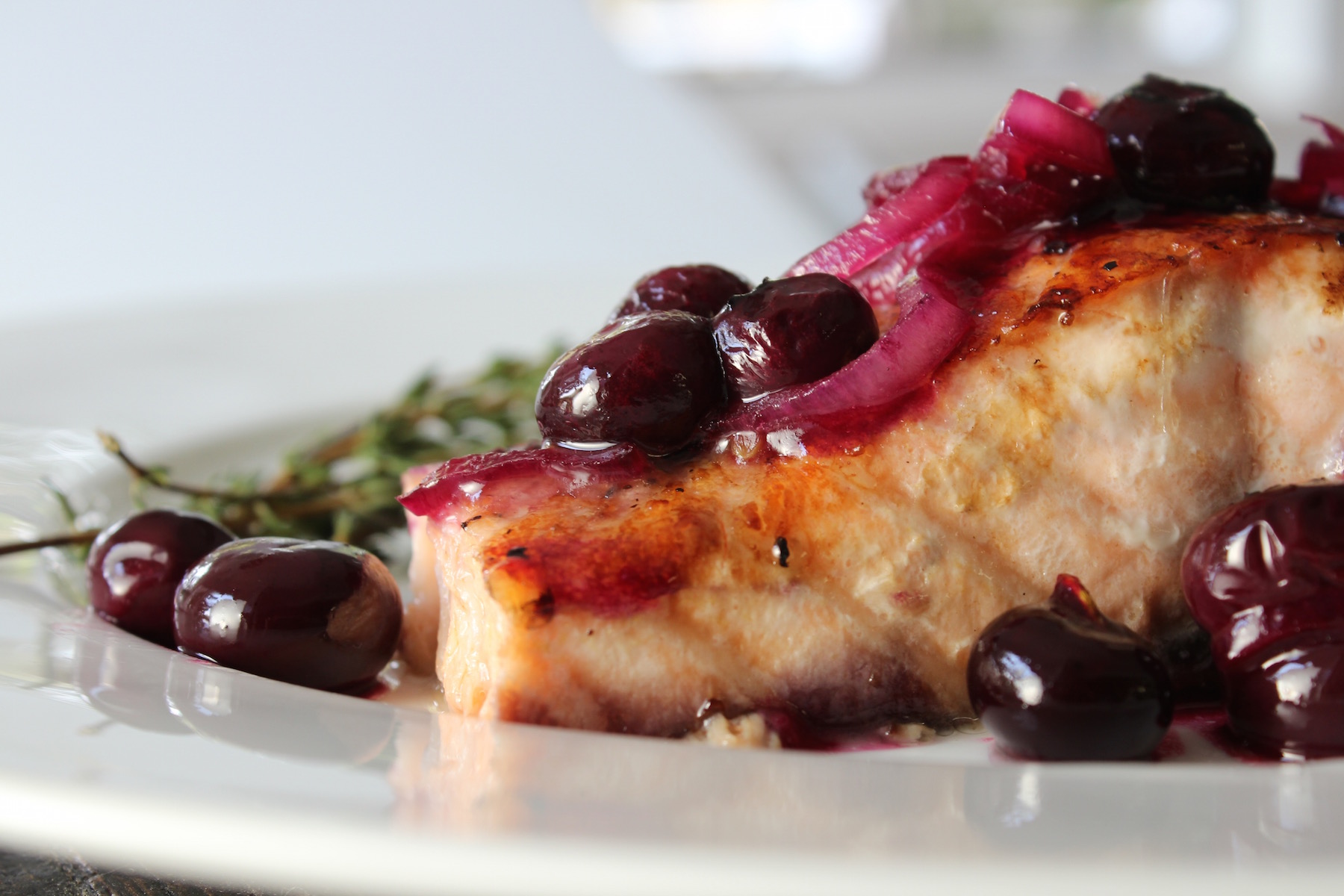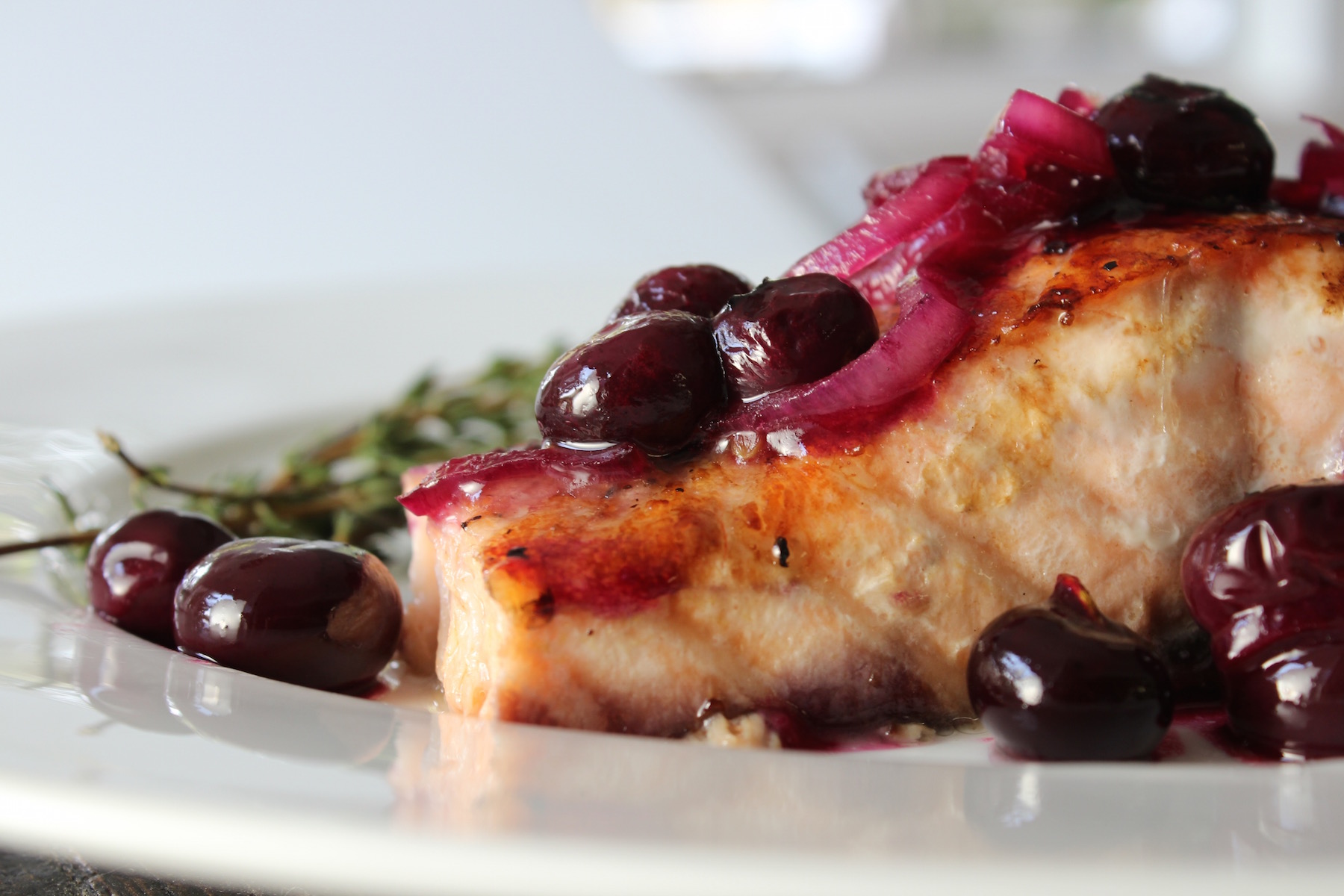 I used Melissa's suggested salmon pairing, but this sauce would be tasty on many fish varieties, even shrimp – it's always fun to try something new 🙂

Fish with Agrodolce Blueberry Sauce
Author:
Adapted from Melissa Clark's "Salmon with Agrodolce Blueberries"
Ingredients
1 lb. Salmon fillet, cut into 2 portions*
¼ tsp. kosher salt
1 Tb. olive oil
1 shallot, peeled & thinly sliced
1 c. dry white wine
2 Tb. white wine vinegar
Few sprigs fresh thyme
1 cinnamon stick
1 c. fresh blueberries
2 Tb. unsalted butter
1 Tb. honey
Freshly ground black pepper
Instructions
Generously sprinkle the salmon fillets with salt; allow to sit at room temperature until ready to use.
Heat the oven to 400 degrees then spread olive oil on a baking sheet; set aside.
In a saucepan over medium heat, simmer shallot, wine, vinegar, thyme, cinnamon and a pinch of kosher salt until most of the liquid has reduced (about 15 mins).
Add in blueberries, butter and honey.
Cook another minute or so, until the sauce starts to turn pink from the berries, then remove from heat.
Place salmon on baking sheet.
Spoon berry mixture over the fillets and sprinkle with black pepper.
Bake until the salmon is cooked through - about 10-15 minutes.
Notes
* You can use skin-on fillets or skinless. If using skin-on fillets, be sure to remove it before final serving.