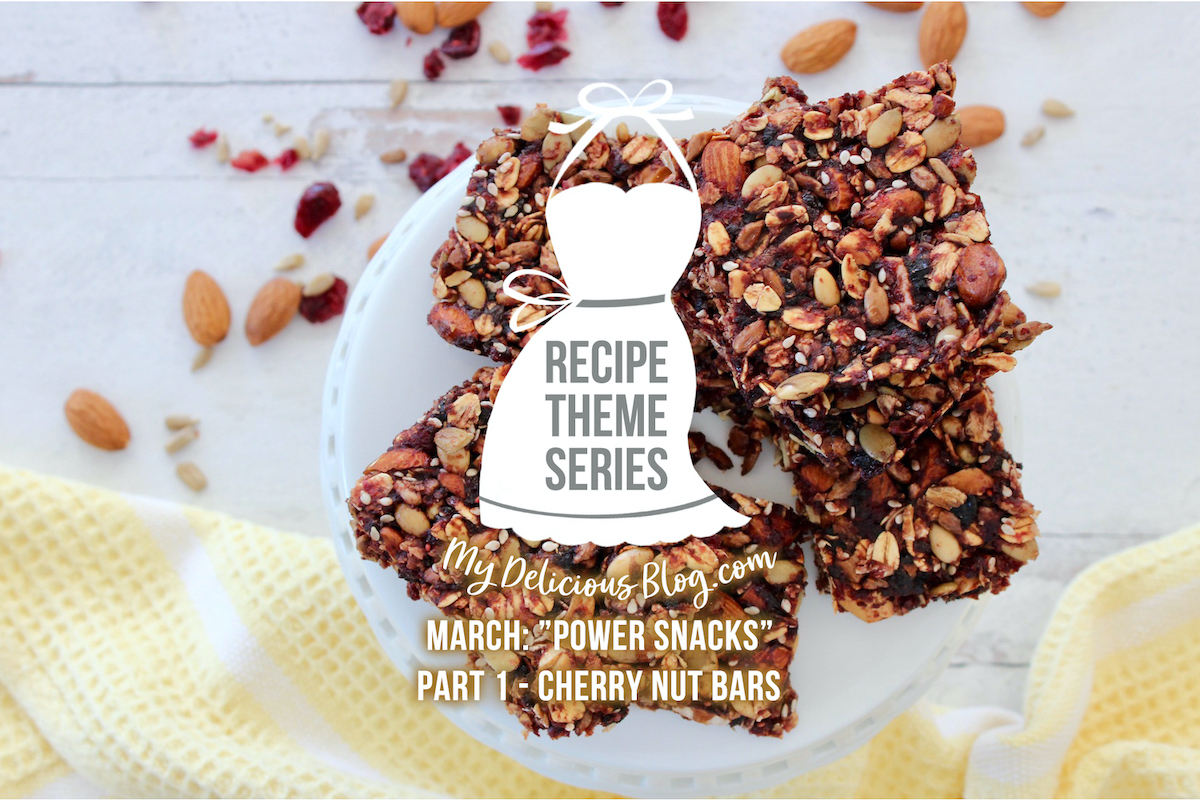 If you run, walk, work out at the gym, hike mountains, lay down sod, or have a busy day, you might find yourself needing a snack.  A good snack – one to give you the extra 'oomph' to keep going.
It's easy to buy granola bars (I've done it, for convenience), but all too often, I find them loaded with so many sugars and fillers that I'm defeating the goal of consuming a healthy snack.  They'll give you a jolt if you need to replenish what you're losing, but you might crash not long after consuming them, needing another bar just to get to the finish line.
Homemade bars/snacks are pretty easy to make, you can be creative with them based on what you like/have, and you surely know what's in them.  Today's recipe was inspired by one I saw in
Bon Appetit
 many years ago – it caught my eye because it had dried cherries as the 'binder' which I figured would be deliciously tangy and full of good stuff like potassium, vitamin C, and B vitamins.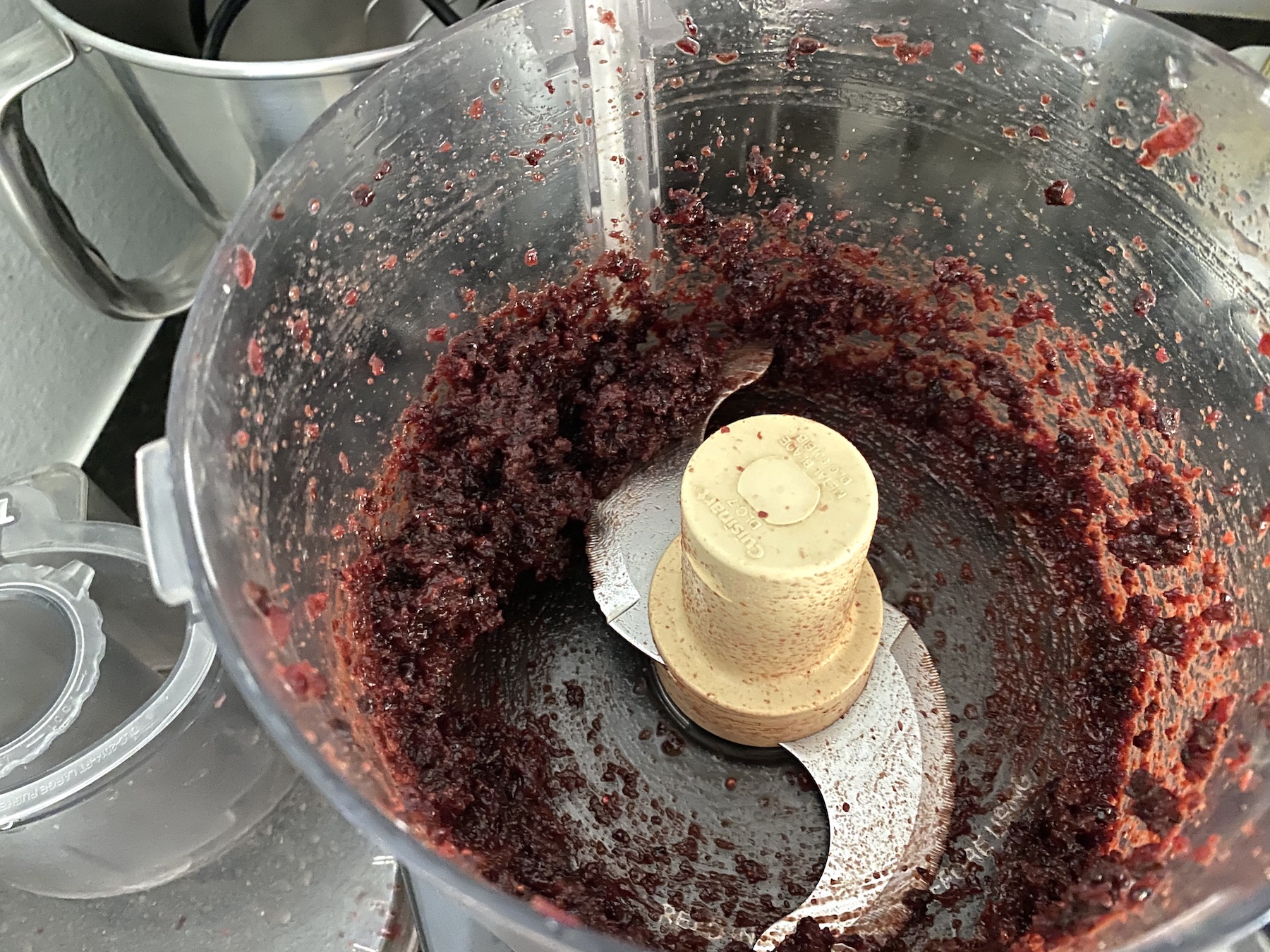 This isn't an exciting shot, but here's how I lined the baking pan for ease in getting the bars out after baking: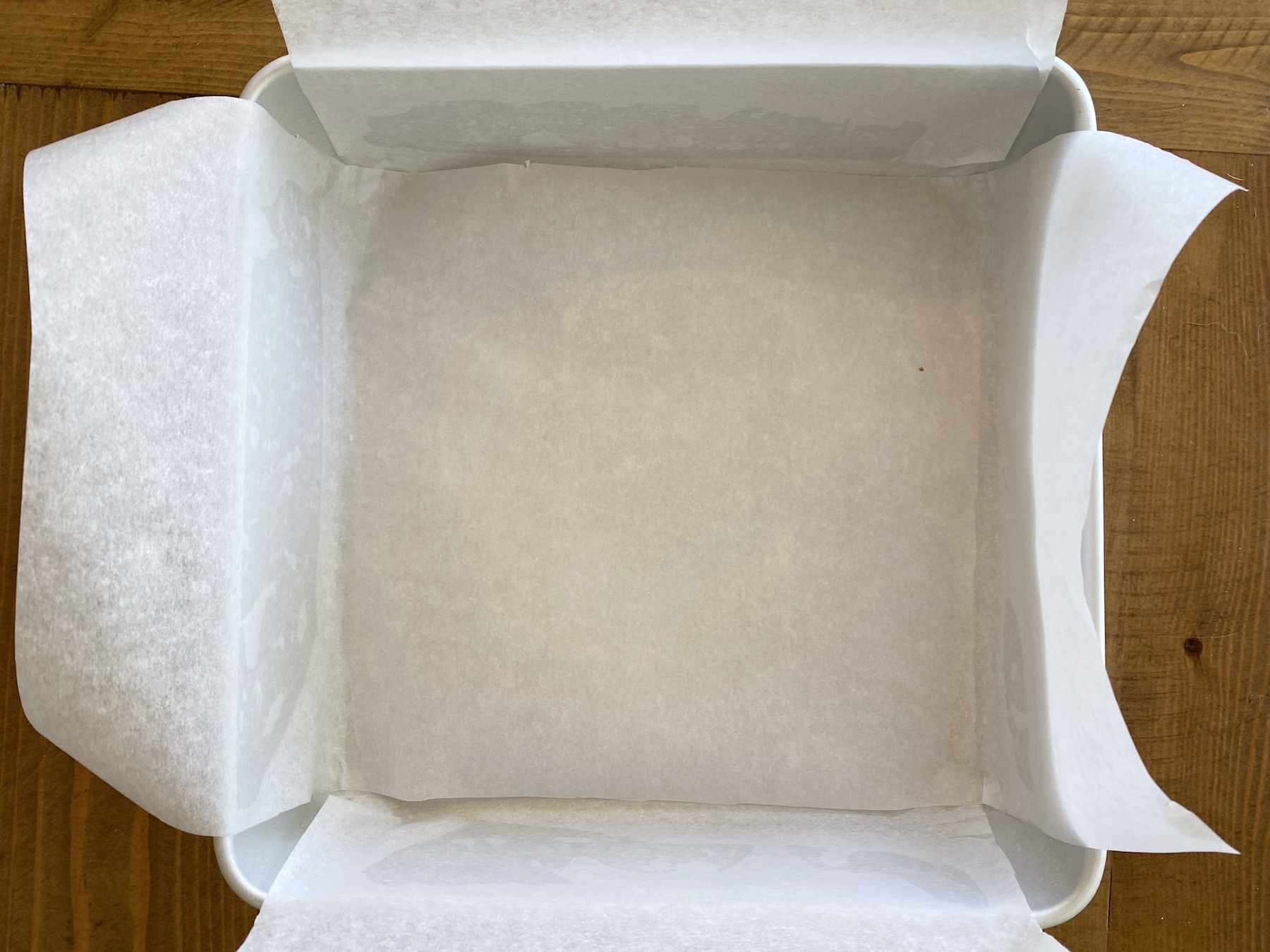 To me, a great protein and healthy carb-filled snack bar has not only something to hold it together like dried fruit or sweetener (honey/maple syrup/agave) but also, texture and crunch by way of nuts, coconut, flax/pumpkin/chia/sunflower seeds or oats.  And if you roast the oats, nuts/seeds, you gain extra crunch and flavor in every bite.  These bars are definitely a 'good snack,' full of cherries AND cranberries, almonds, sesame seeds, pumpkin seeds, sunflower seeds, oats, and a little added sugar by way of honey — all complex ingredients meant to satisfy hunger, while giving your body sustainable goodness.
The recipe can be modified based on what you like or what's in your pantry.  Try experimenting!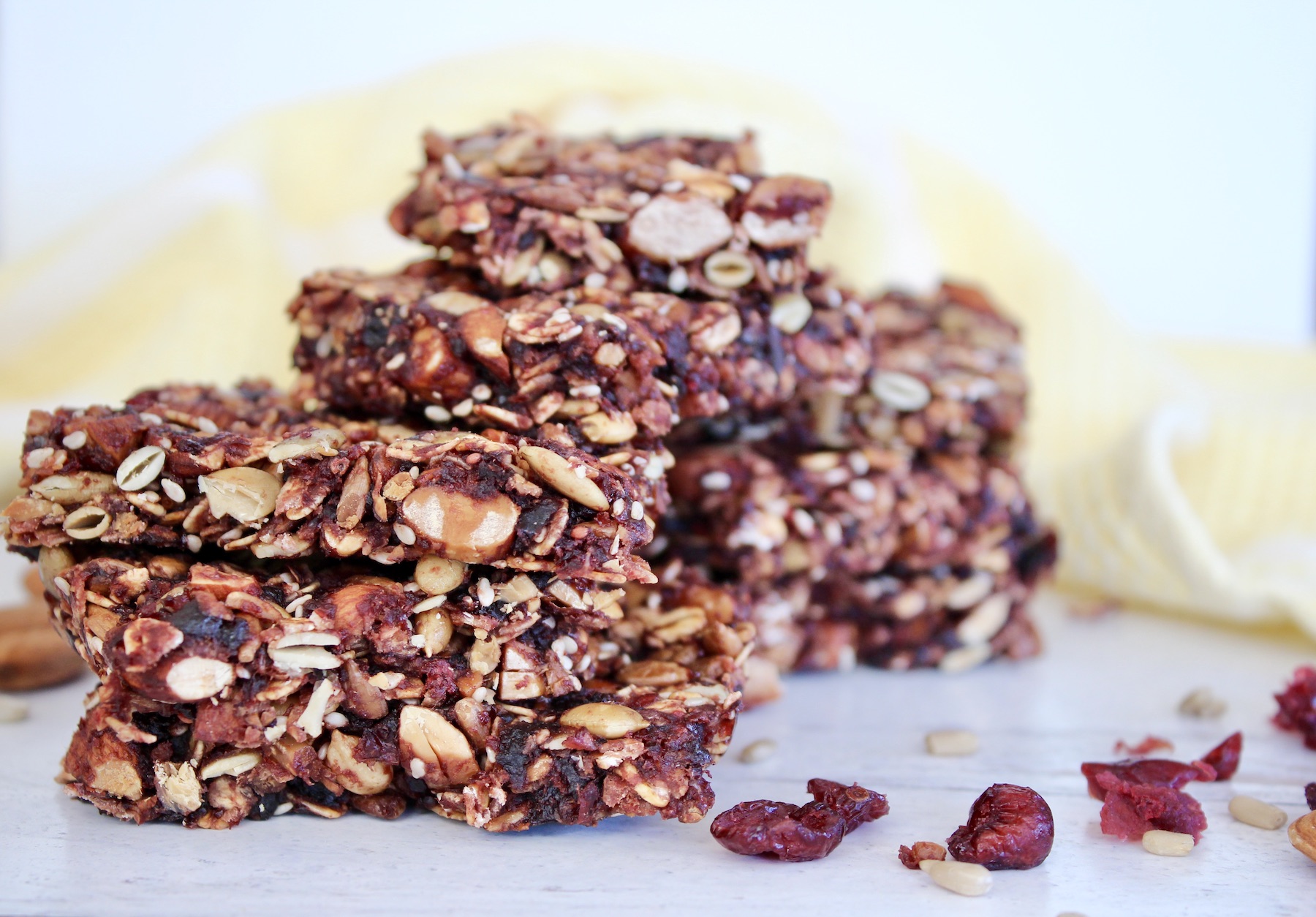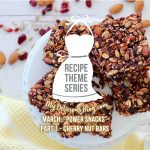 Print Recipe
Cherry Nut Bars
A healthy power snack filled with dried cherries and cranberries, almonds, oats, sunflower and sesame seeds.
Ingredients
3/4

c.

Raw almonds, roughly chopped

1/4

c.

Raw sunflower seeds

(alt: roasted/salted seeds)

1/4

c.

Raw pumpkin seeds

(alt: roasted/salted seeds)

2/3

c.

Whole oats

1/4

c.

Sesame seeds

1/2

c.

Dried cranberries

1/2

c.

Dried cherries

1/2

tsp.

Kosher salt

2

Tb.

Honey

(alt: maple syrup, agave, brown rice syrup)

2

Tb.

Water
Instructions
Heat oven to 350 degrees.

In an 8X8 baking pan, coat bottom and sides with cooking spray. Line the pan with parchment, making sure to overlap the sides for easy removal of bars after baking.

Place almonds, sunflower seeds, pumpkin seeds and oats onto a rimmed baking sheet. Bake ~10 minutes, stirring every few minutes.

While nuts/seeds roast, add cranberries, cherries, salt, honey and water to the bowl of a food processor and process until smooth and the water has been incorporated.

Remove seeds/nuts from oven and cool a few minutes. Reduce temperature to 200 degrees.

Transfer the cranberry/cherry mixture to a bowl, add seed/nut mixture along with sesame seeds and mix well.

Transfer mixture to baking pan. Wet the tips of your fingers and firmly press the mixture and spread to edges. Bake ~15 minutes.

Remove from oven and cool before removing, cutting and serving. Store unused bars in an airtight container in refrigerator.
Notes
Note: if you cannot find raw sunflower or pumpkin seeds, simply use roasted/salted seeds.  Don't roast them in the oven; just add them to the final mixture (along with the sesame seeds) before baking.  You may also want to adjust the amount of salt in the mixture, if using salted nuts or seeds 🙂