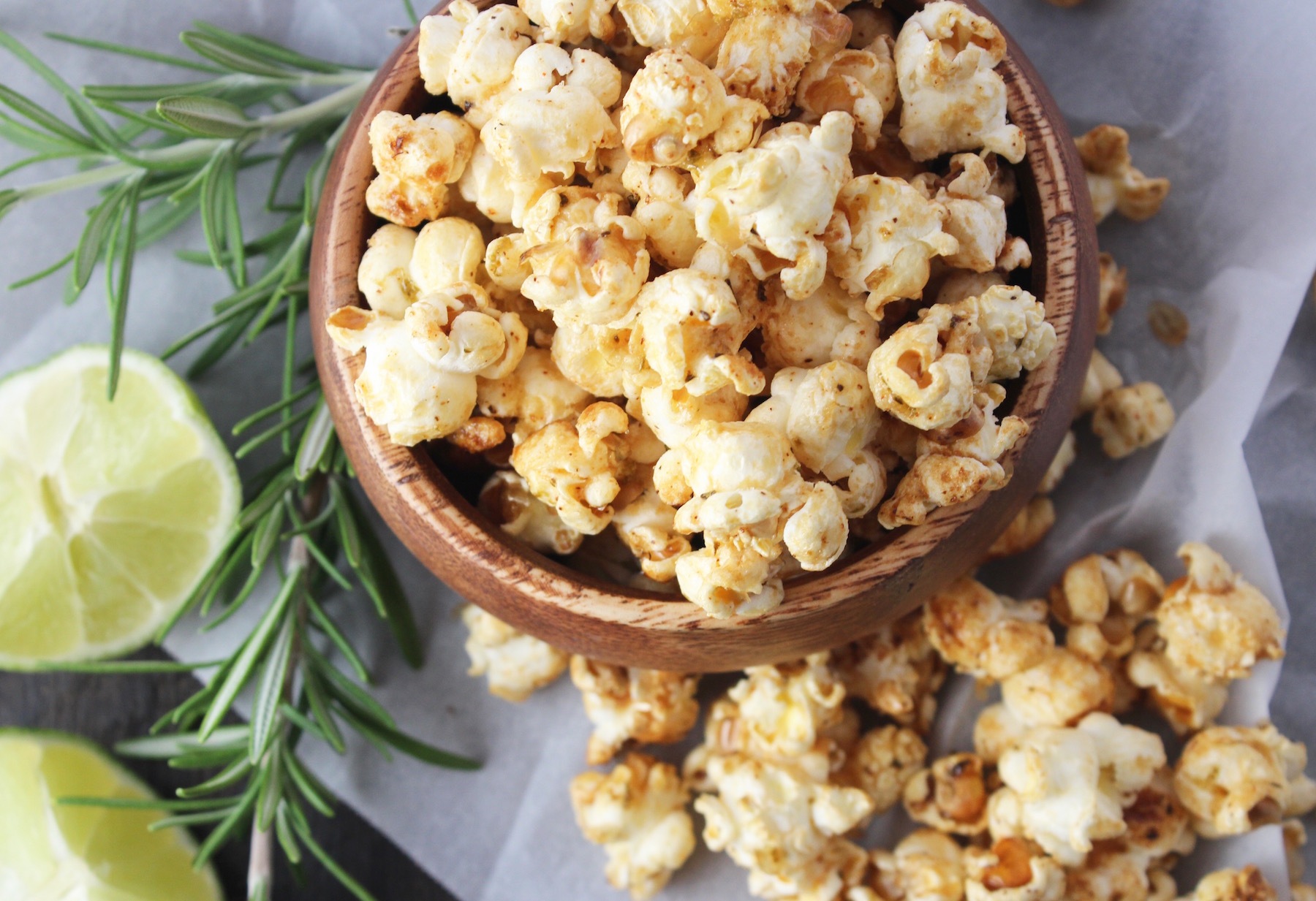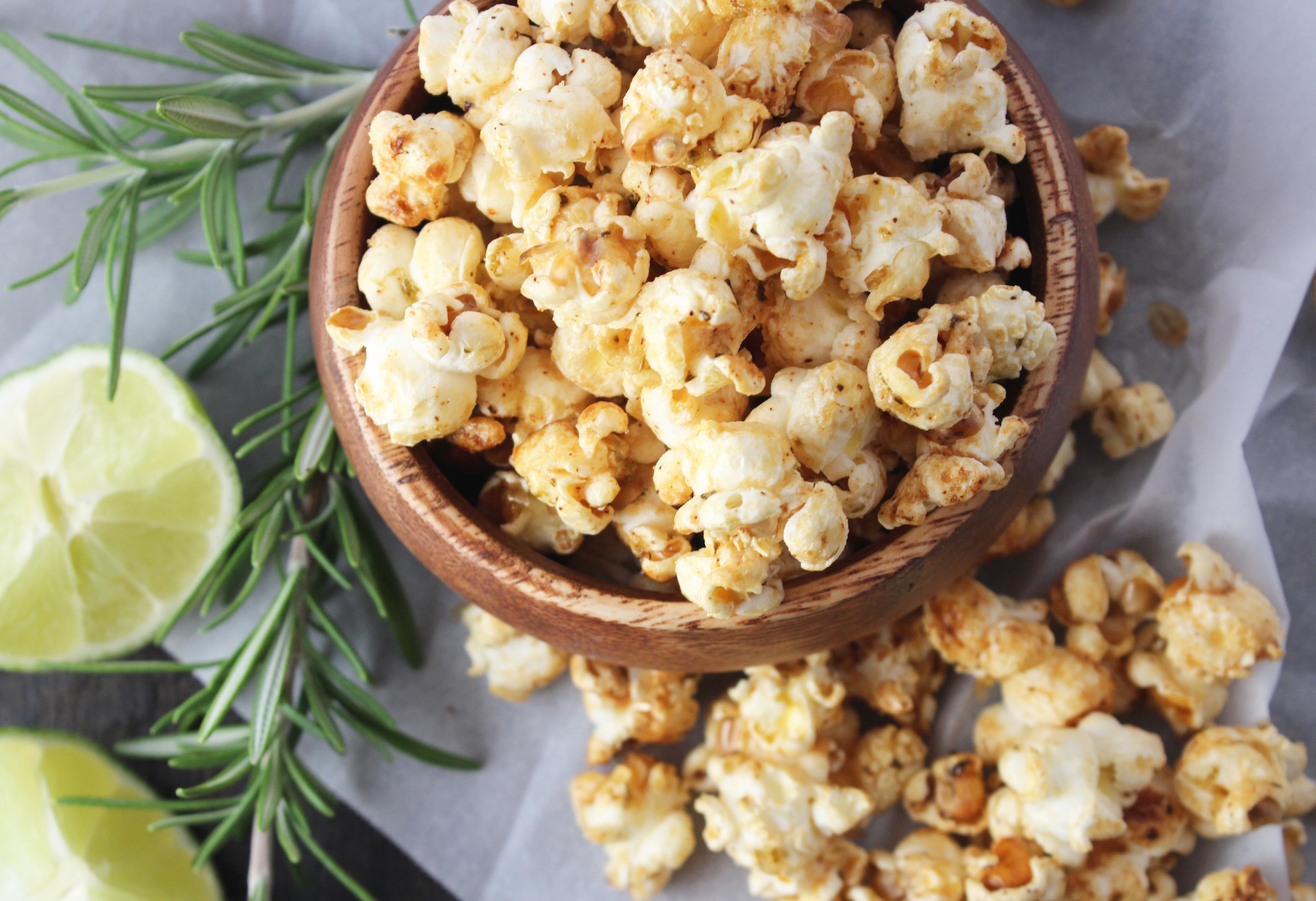 When I was a kid my mom made popcorn in her pressure cooker pan (without the valve, of course) on the stovetop, and that pan always made a perfect batch. Today, I still like to cook it at home — finished with just a simple dusting of salt (or none at all, for that matter).  It's a great snack when you crave chocolate cake, Pringles, ice cream, or any other treat you might feel guilty about enjoying. . .
I was recently challenged to come up with a tasty flavor combo for popcorn, so I've been working hard at that task. And by 'working hard,' I mean eating batch upon batch of sweet, cheesy, herb-y, crunchy, nut-filled, buttery popcorn.
Tough stuff.
Some recipes were winners; others, simply awful. But you don't know until you try.
Before I even got started on this challenge, I posed a question to my Facebook friends, asking which type of popcorn they prefer to snack on — sweet, savory, or a mix of both. I received more than 60 comments — a tight race between pure savory and a mix of sweet/savory (which I'm particularly fond because it just seems to satisfy whatever kind of mood I'm in).  Armed with all this scientific data, I decided to come up with a recipe in the sweet/savory category.
My 'special' popcorn is flavored with a zippy sauce made of butter (of course), cayenne pepper (whoa, Nellie), lime zest & juice (are you sure?), salt (of course), honey & brown sugar (simply yummy), and. . .wait for it. . .rosemary.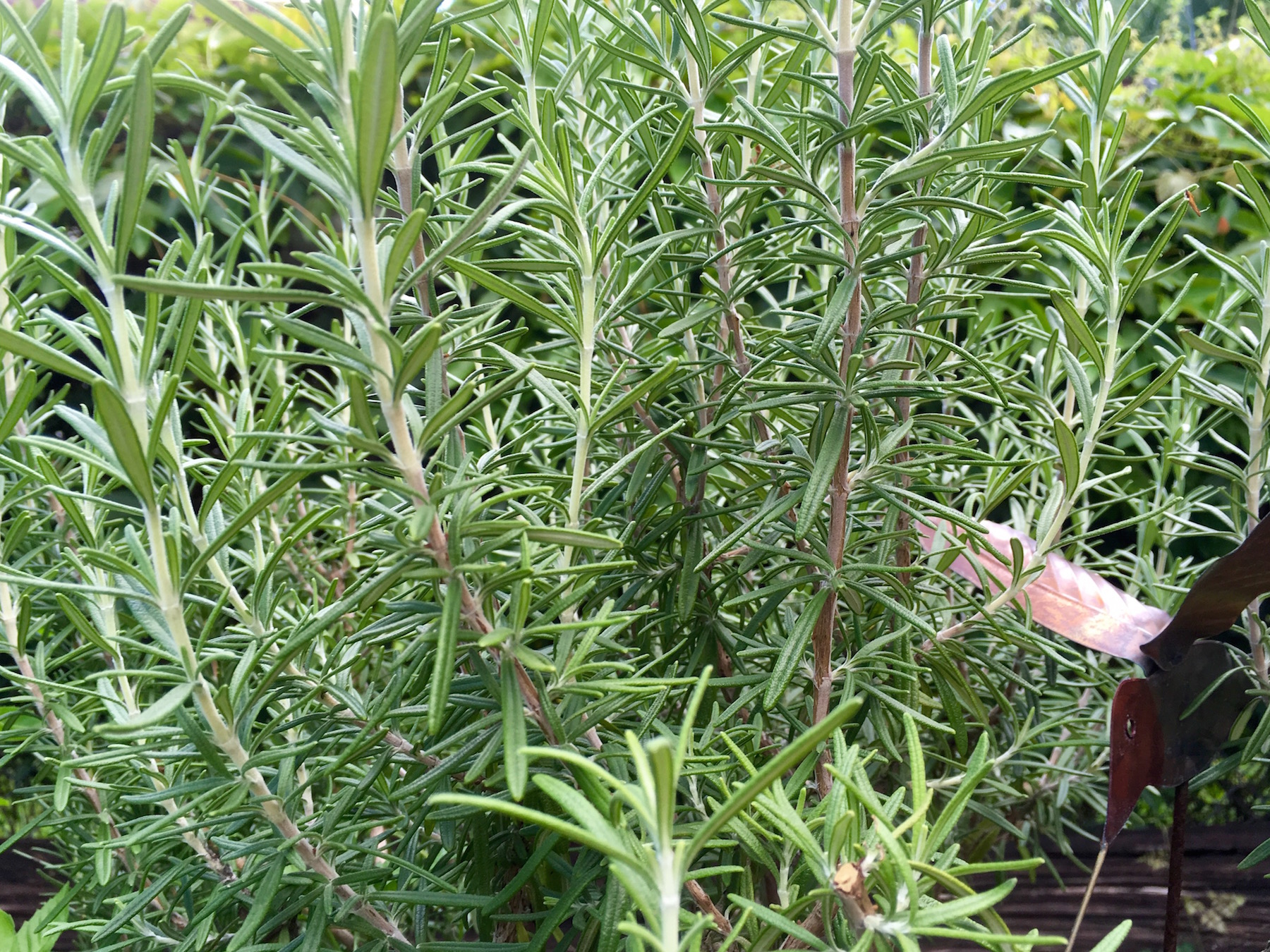 Now, I bet you're saying "Are you kidding? Rosemary on popcorn? Surely you've lost your mind, Nicole!" Yes, it may sound crazy, but that pop of freshness from one of my favorite herbs was just the thing to add complexity to this popcorn (and it was a great way to use some of the overflowing stuff in my garden).  I simply melted it all together, then poured it over the kernels and put it in the oven for a few minutes to crisp it up. Yes, the process takes a few extra minutes, but it's well-worth it. Plus, the coating doesn't stick to your fingers like it does when you simply pour buttery sauce over kernels.
Note: For this recipe you can take the old-fashioned approach by making the popcorn on your stovetop, OR you can have someone do the work for you, like the folks at SkinnyPop, who offer lots of popcorn flavors at many retailers 🙂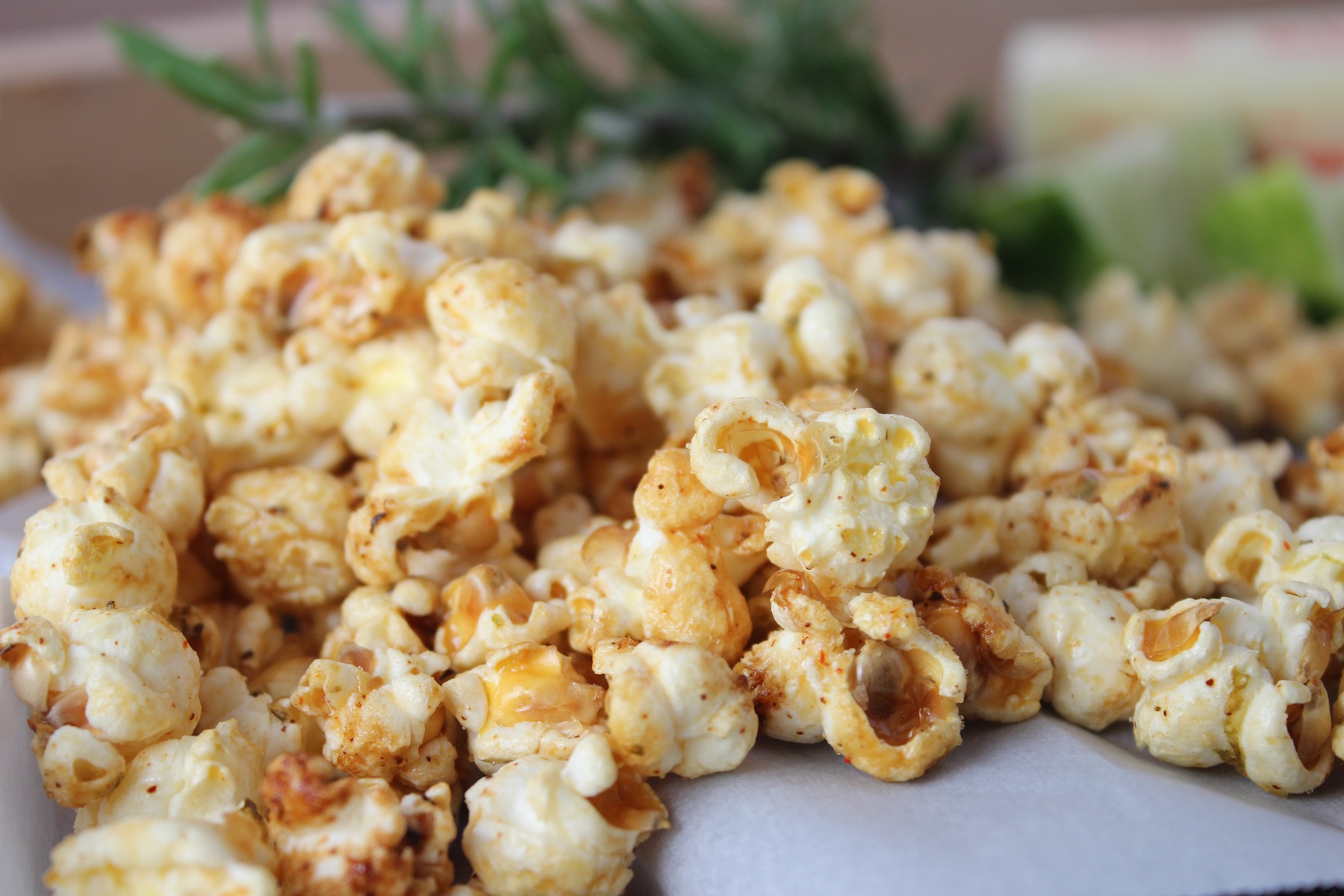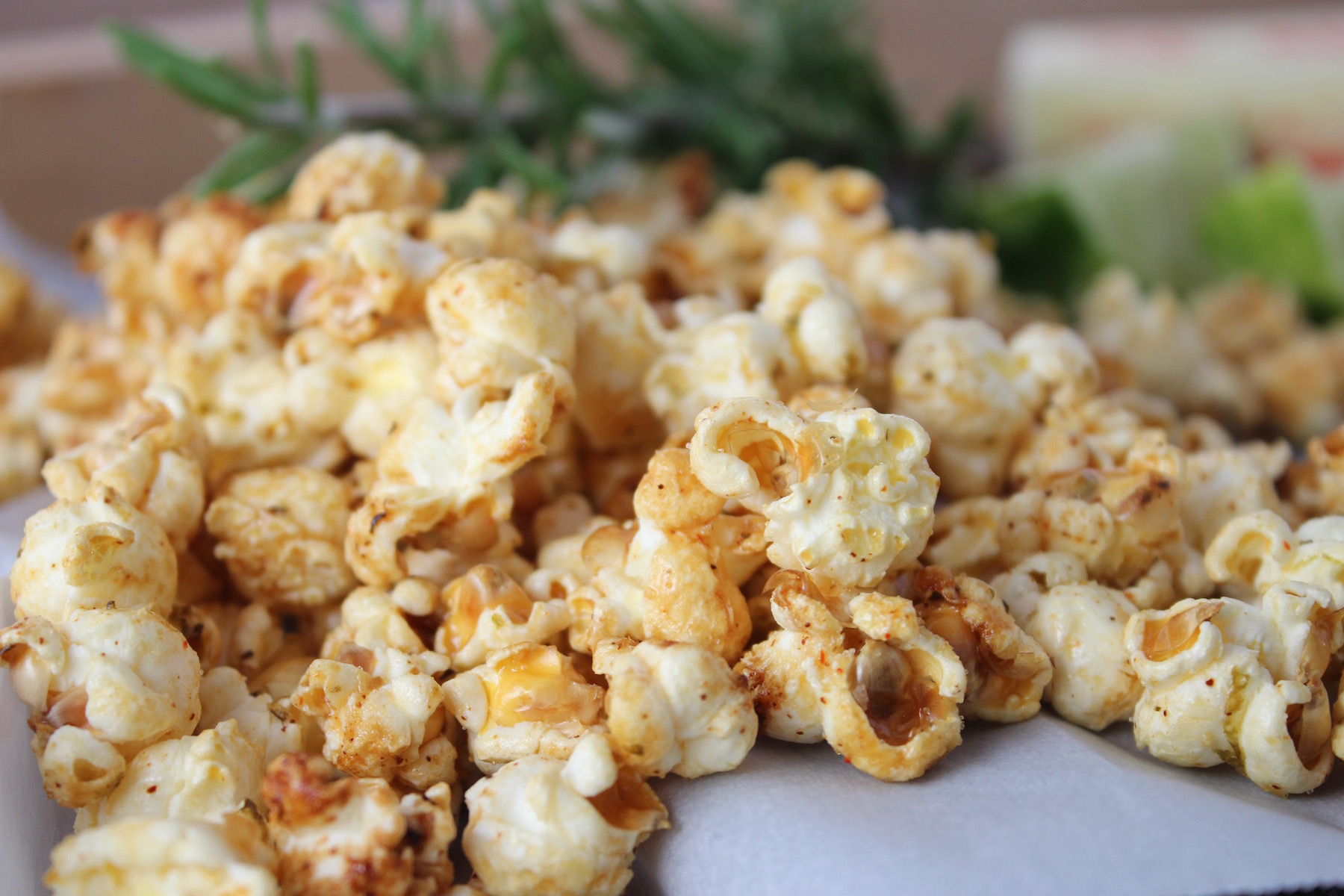 My husband said it's his new, favorite snack.
It's kind of addictive, too — the mixture of sweet, salty, citrusy spice compels you to repeatedly submerge your hungry paws into the bowl.  It's hard to beat the classic combo of butter and salt, but hopefully you'll be daring enough to give this one a try, at least just once 🙂

Sweet & Spicy Popcorn
Popcorn gets transformed with the fresh flavors of rosemary, brown sugar, hot pepper and lime.
Author:
My Delicious Blog
Ingredients
Butter Mixture
4 Tb. unsalted butter
1 Tb. light brown sugar
1 Tb. honey
⅛ tsp. cayenne pepper
½ tsp. kosher salt
Zest of 1 lime
Juice of ½ lime
1 tsp. fresh rosemary leaves, minced very finely
Popcorn
¼ c. popcorn kernels cooked in 2-3 Tb. vegetable or coconut oil (this yields about 5-6 cups, depending on brand) OR, 6 c. SkinnyPop Original Popcorn
Instructions
Preheat oven to 325 degrees.
In a small saucepan, melt butter, brown sugar and honey over low heat. When melted, remove from heat and add cayenne pepper, salt, lime zest/juice and rosemary. Stir well and set aside until ready to pour over popcorn.
Prepare the Popcorn
If making from scratch, pour 2-3 Tb. vegetable oil into a heavy bottom pan (enough oil to cover the bottom of the pan), along with ¼ c. corn kernels, then cover with a lid.
Bring to medium/high heat and wait for kernels to start popping. Once they do, reduce heat to medium and allow all kernels to pop, keeping the cover on. Shake pan periodically. Once popped, pour into a large bowl and ensure you have a lid handy. OR, to make this step even easier, simply pour 6 c. of SkinnyPop Original Popcorn into a large bowl!
Pour butter mixture over popcorn then cover the bowl with a lid. Shake the bowl vigorously to coat all kernels with the butter mixture.
Allow the popcorn to sit for a few minutes so it absorbs the liquid, then spread it onto a large cookie sheet in one layer.
Place in oven for 5-8 minutes - check periodically to ensure it's not burning (it can happen quickly).
Remove from oven and allow to cool for a couple of minutes so it becomes crispy. Remove with a spatula into a serving bowl.
This popcorn is best served once it has cooled/dried. You can store in an airtight container for a couple of hours, but it will become soft and damp if not enjoyed within that short window 🙂
Notes
1) You can easily double this recipe - just be sure you have a big enough pot and more than 1 cookie sheet. OR, simply make multiple batches 🙂

2) Learn more about SkinnyPop popcorn at www.SkinnyPop.com