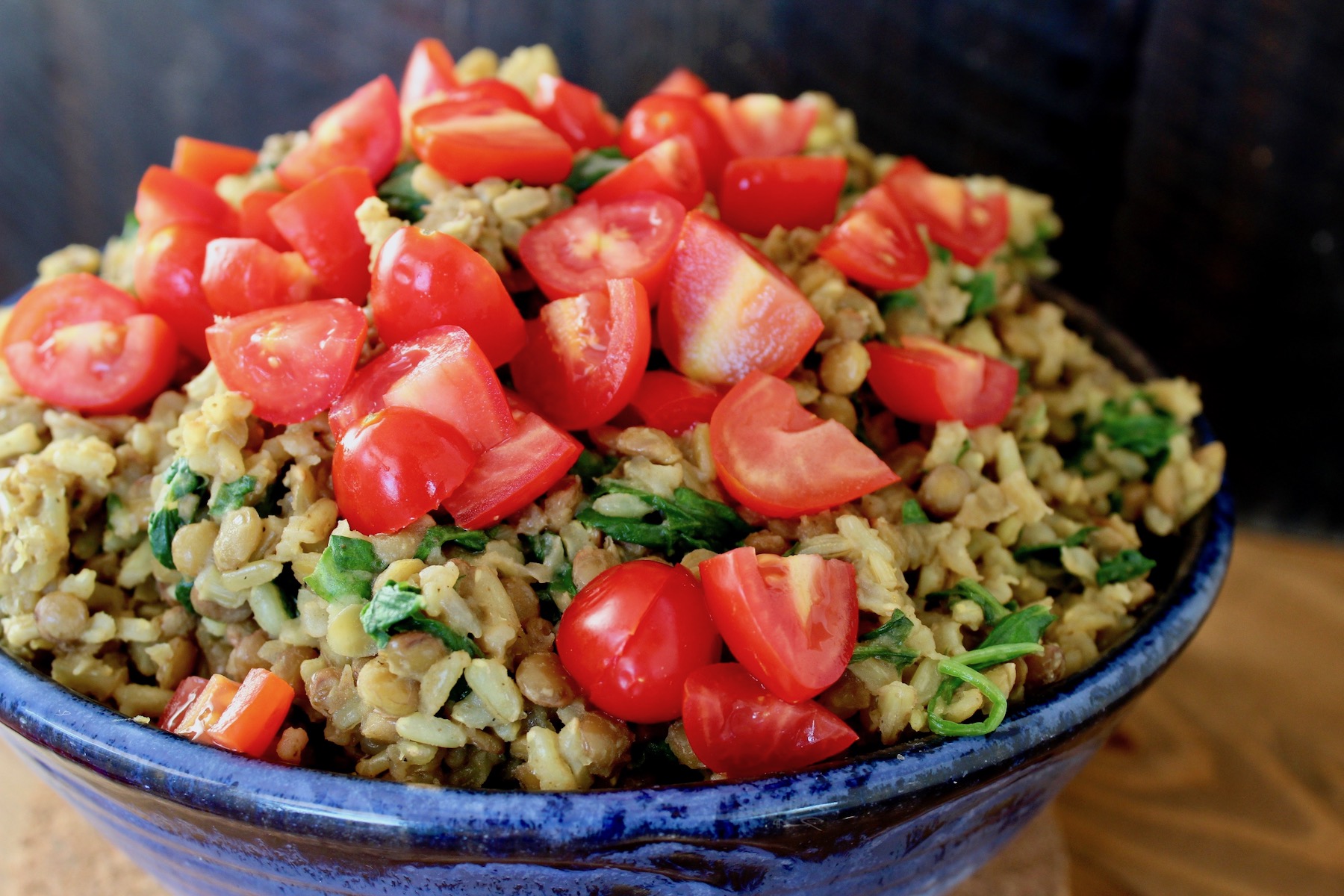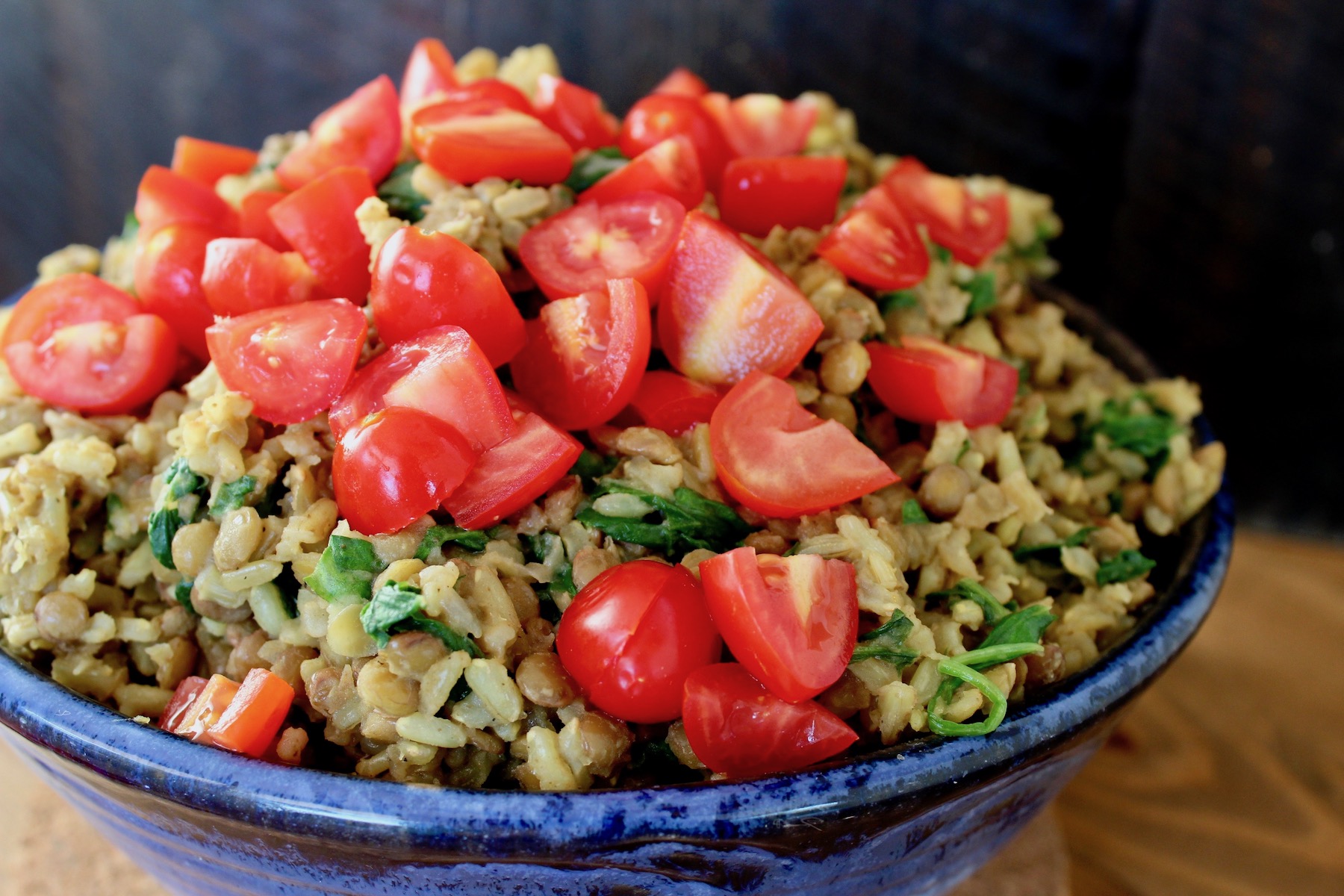 Several years ago, the documentary 
Forks Over Knives
hit the streets.  It was all about the benefits of eating plant-based (vs. animal-based) food in order to ward off cancer or other unhealthy stuff.  I didn't watch it until recently, when I re-upped my Netflix subscription, and I found it eye-opening. . .
I believe there are benefits to an all plant-based diet.  It must make a difference, as evidenced by the many who have overcome serious illnesses, and who actually feel better physically and mentally once they make the turn.  But, if you're like me, you might find it hard to go 100% plant-based, because I like meat and fish!  That said, over the last couple of years, I've significantly reduced the volume of animal-based foods I consume, and have especially reduced my intake of red meat.  When it's possible for me to go several days without any animal-based protein, I definitely feel better and have more energy.  But we each have to decide for ourselves what works, and moderation is always an acceptable path 🙂
As I was preparing for this post, I remembered all the plant-based dishes my mother tried to get our family to consume when I was a kid.  As a matter of fact, I think I was the only kid on the block who knew what millet, quinoa and tofu were.  And while some of her dishes raised eyebrows at the table (like that infamous tofu cheesecake), we all simply dug in to support her loving efforts designed to make us more healthy.  She instinctively knew, back in the 1970s and early 1980s, that it was a good way to eat.
So, if you're on a quest to incorporate more plant-based foods into your diet, here's a recipe for you.  It's a dish I ate as a kid and I still love it.  I'm not sure where the recipe originated, but we've tweaked it along the way to make it ours anyway.
The key ingredient is lentils.  Lentils are legumes (i.e., plants that produce a seed inside, including chickpeas, peanuts, soybeans and beans) and they date back to Egyptian times.  They're packed with good stuff like protein, soluble fiber and minerals (especially magnesium, potassium, and phosphorus) and they're easy to work with in the kitchen.  I usually use green or brown lentils because they hold together better, but you could try yellow or red varieties, too.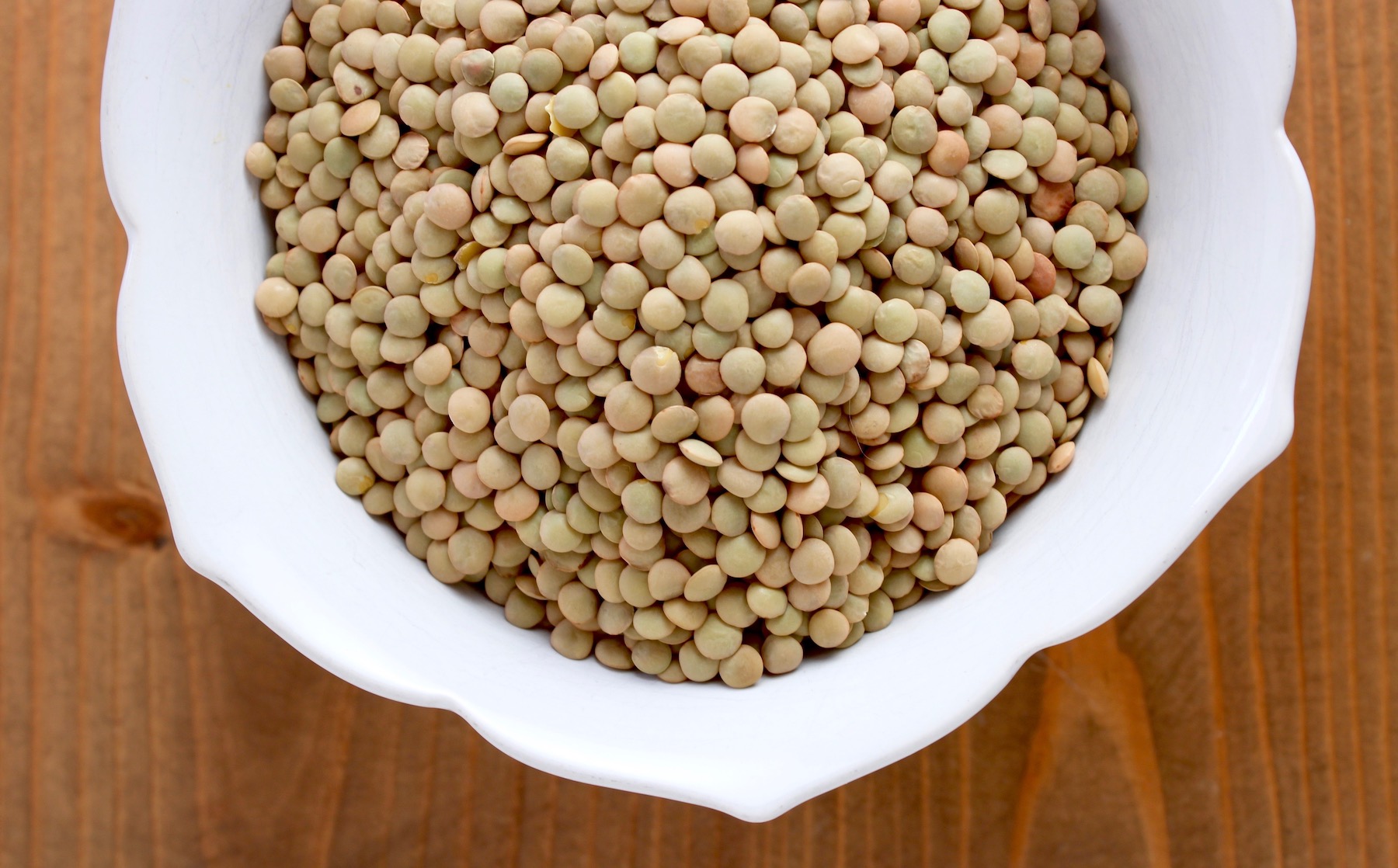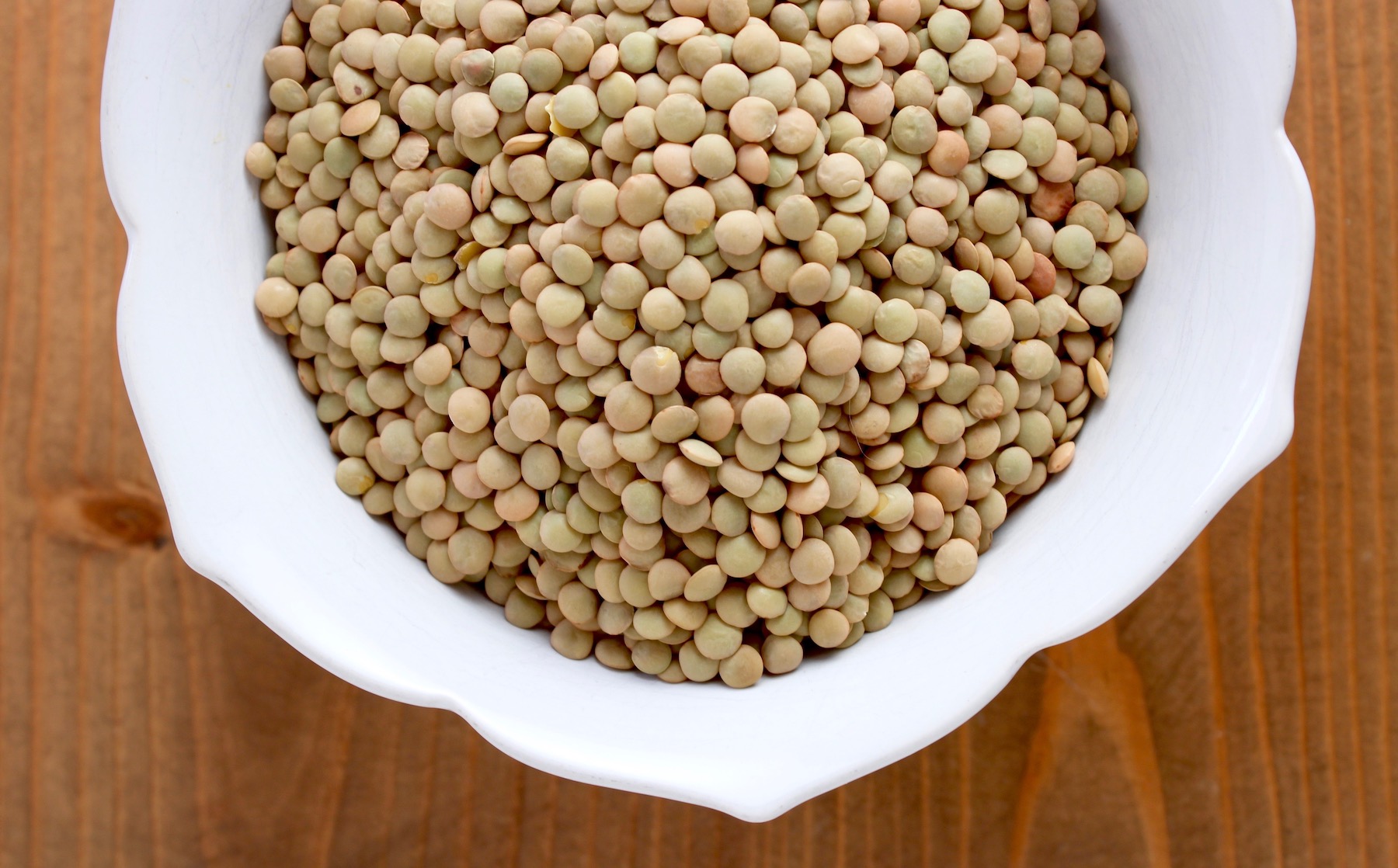 It's packed with flavorful stuff like garlic, curry and lemon, along with tender spinach, sweet tomatoes, and brown rice for even more fiber.  I like to eat it by itself in a bowl, with a big spoon, but it's also great with a seared piece of fish or chicken, or some of that tasty tofu you're longing to try.  Look at all those little bits of goodness in there: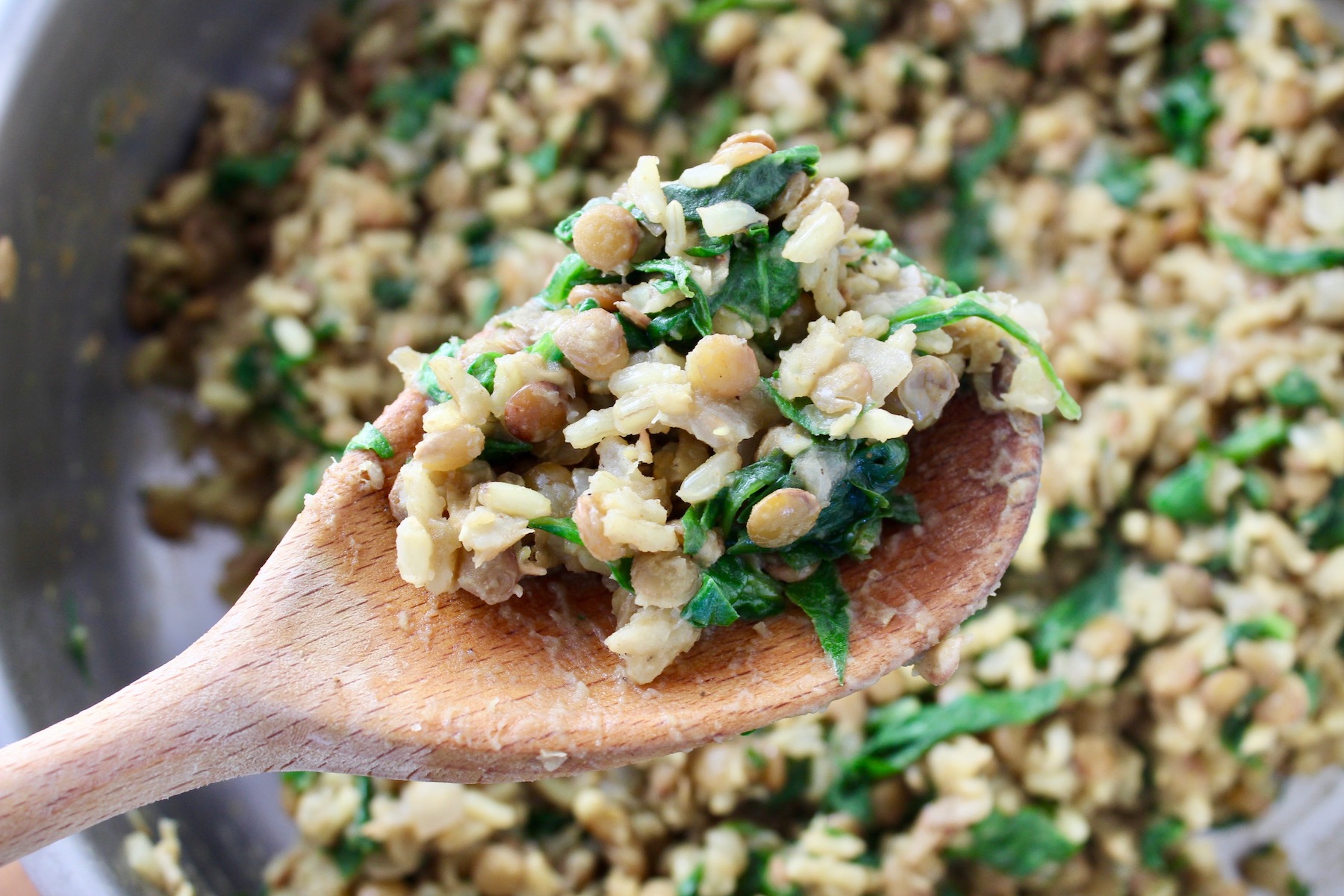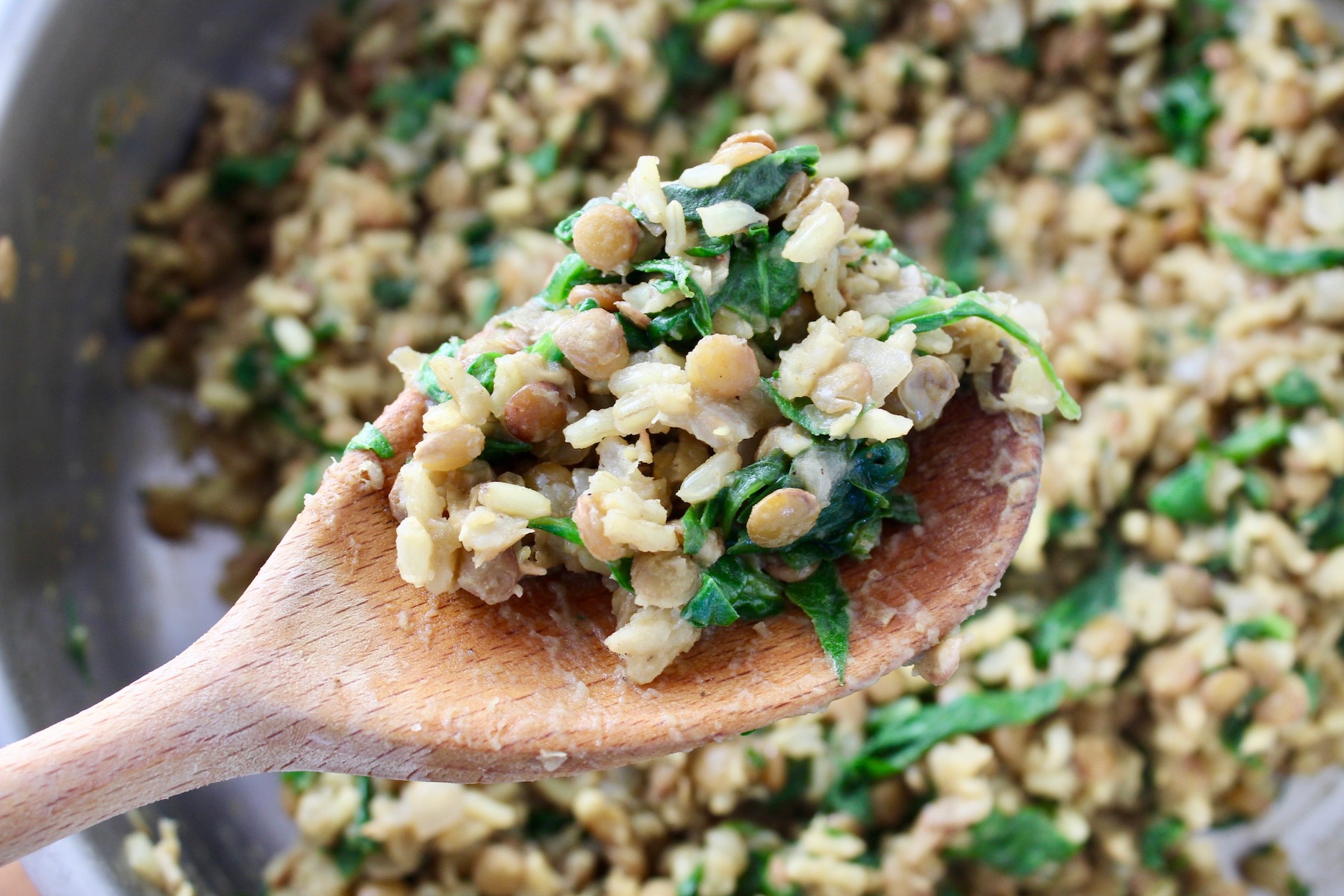 In her book More Home Cooking, food writer Laurie Colwin wrote "Lentils are friendly – the Miss Congeniality of the bean world."  I love that!  And because they're so 'friendly', this might be a good time to give lentils a shot if you've never tried them.  If you already love lentils, well, this will be one more tasty recipe for your box 🙂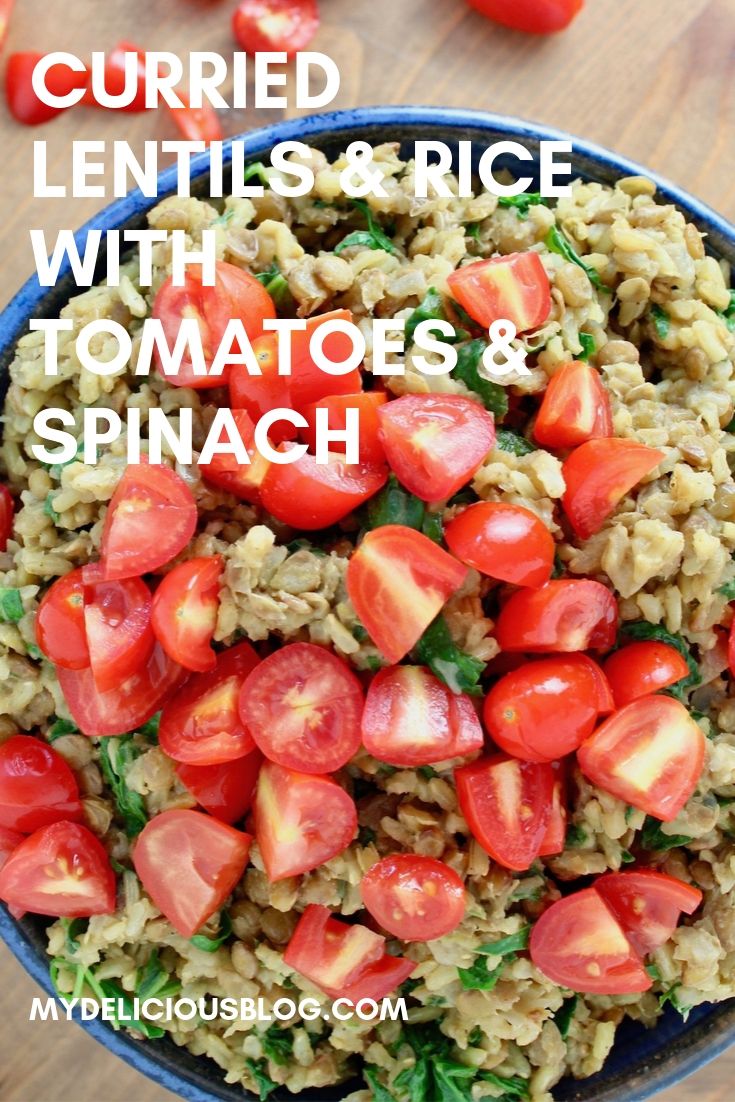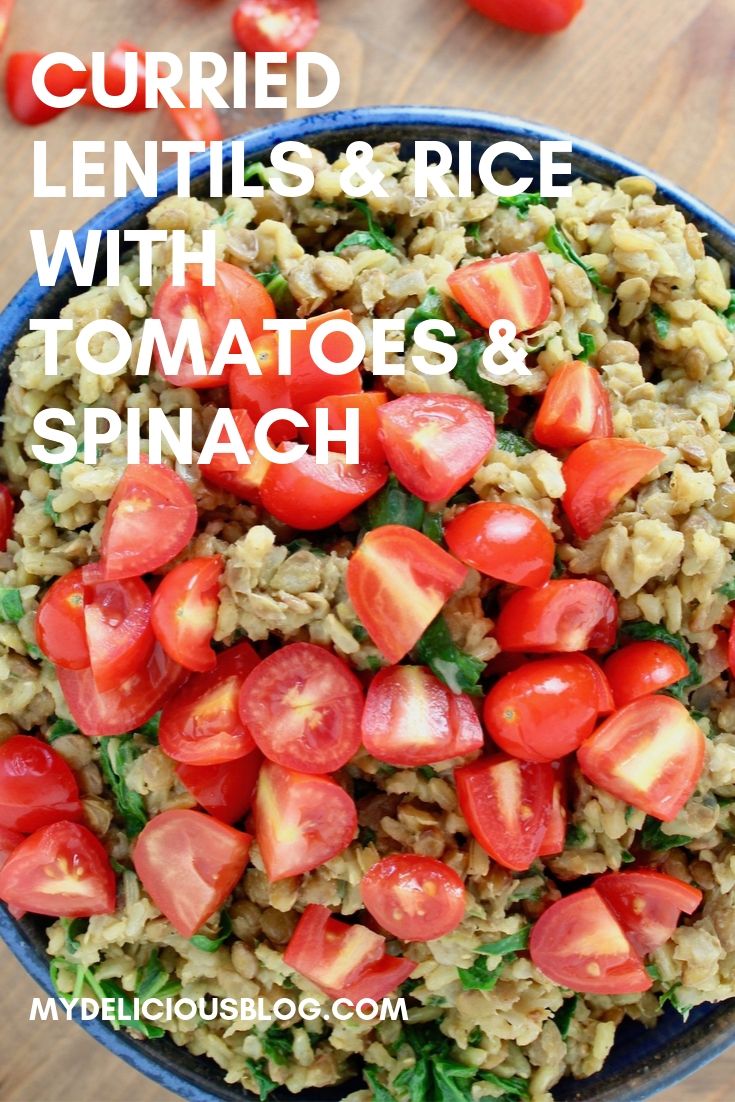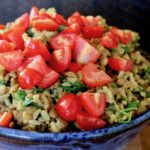 Print Recipe
Curried Lentils & Rice
A tasty plant-based dish with healthy lentils, brown rice, lemon, curry, garlic, spinach and tomatoes.
Ingredients
2

Tb.

Olive oil

1/2

c.

Brown rice (dry)

1

Medium onion, chopped

2

Garlic cloves, peeled and minced

1

tsp.

Curry powder

1

tsp.

Kosher or sea salt

2

c.

Water

1

Tb.

Fresh lemon juice

1/2

c.

Green or brown lentils (dry)**

2

c.

Baby spinach leaves, chopped

(alt: 1 box frozen spinach, thawed & squeezed dry)

10-12

Cherry or grape tomatoes, halved or chopped

Kosher or sea salt, to taste

Freshly ground black pepper, to taste
Instructions
In a deep pan over medium/high heat, add olive oil, rice, onion and garlic and stir to combine. Cook until onion is translucent (about 3 minutes), stirring periodically. Add curry powder and salt; mix well.

To the mixture, add water, lemon juice and lentils. Reduce heat to medium/low, cover pan and simmer gently about 30 minutes (if it starts to rapidly boil, reduce heat a little more). When lentils are tender and rice is cooked (test by tasting each), stir in spinach then cover for about 2 minutes to warm up/soften the spinach.

Remove from heat. Season to taste with salt and pepper, if desired. Top with tomatoes and serve.
Notes
**Before adding dry lentils to the pan, be sure that there are no little stones in the batch.