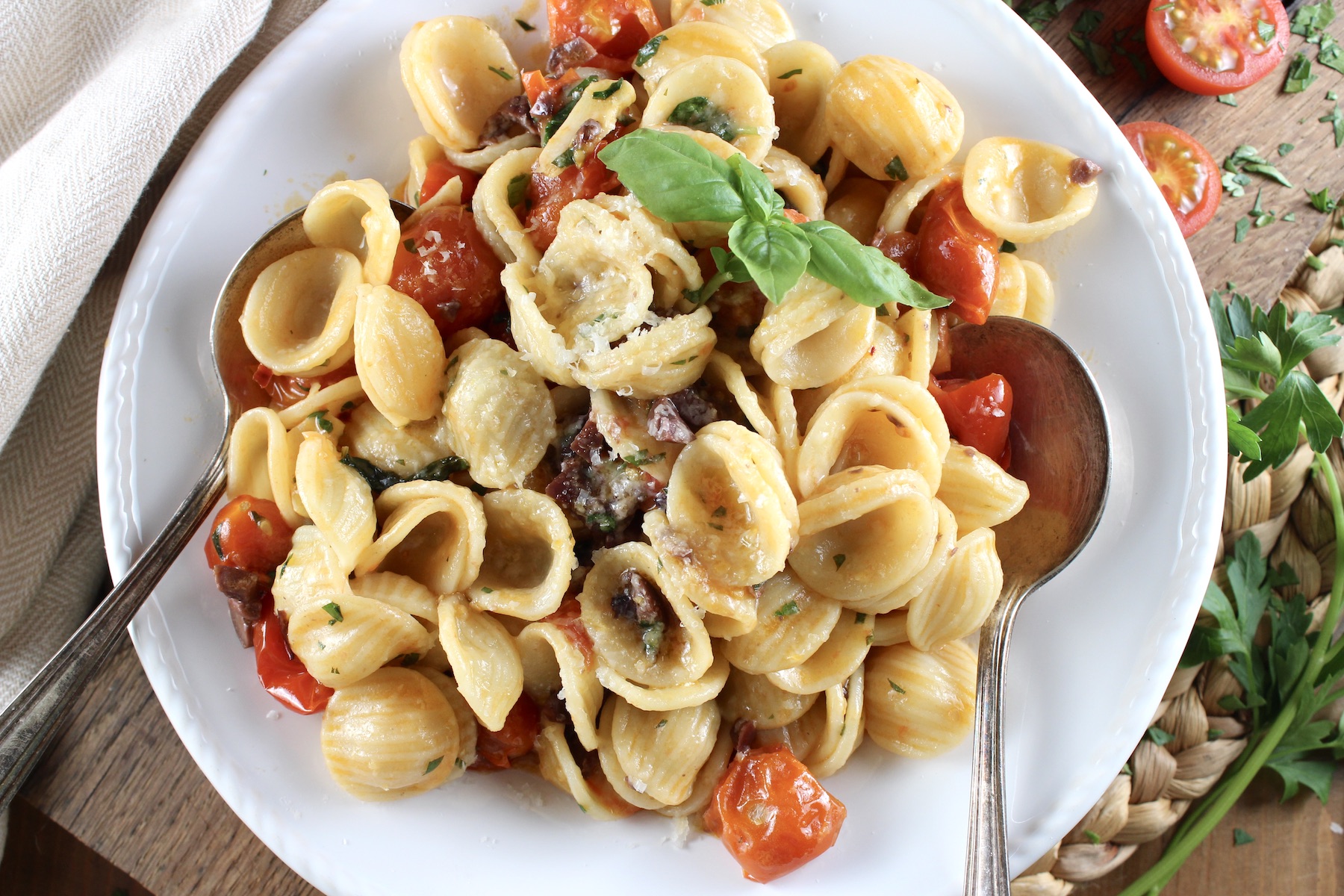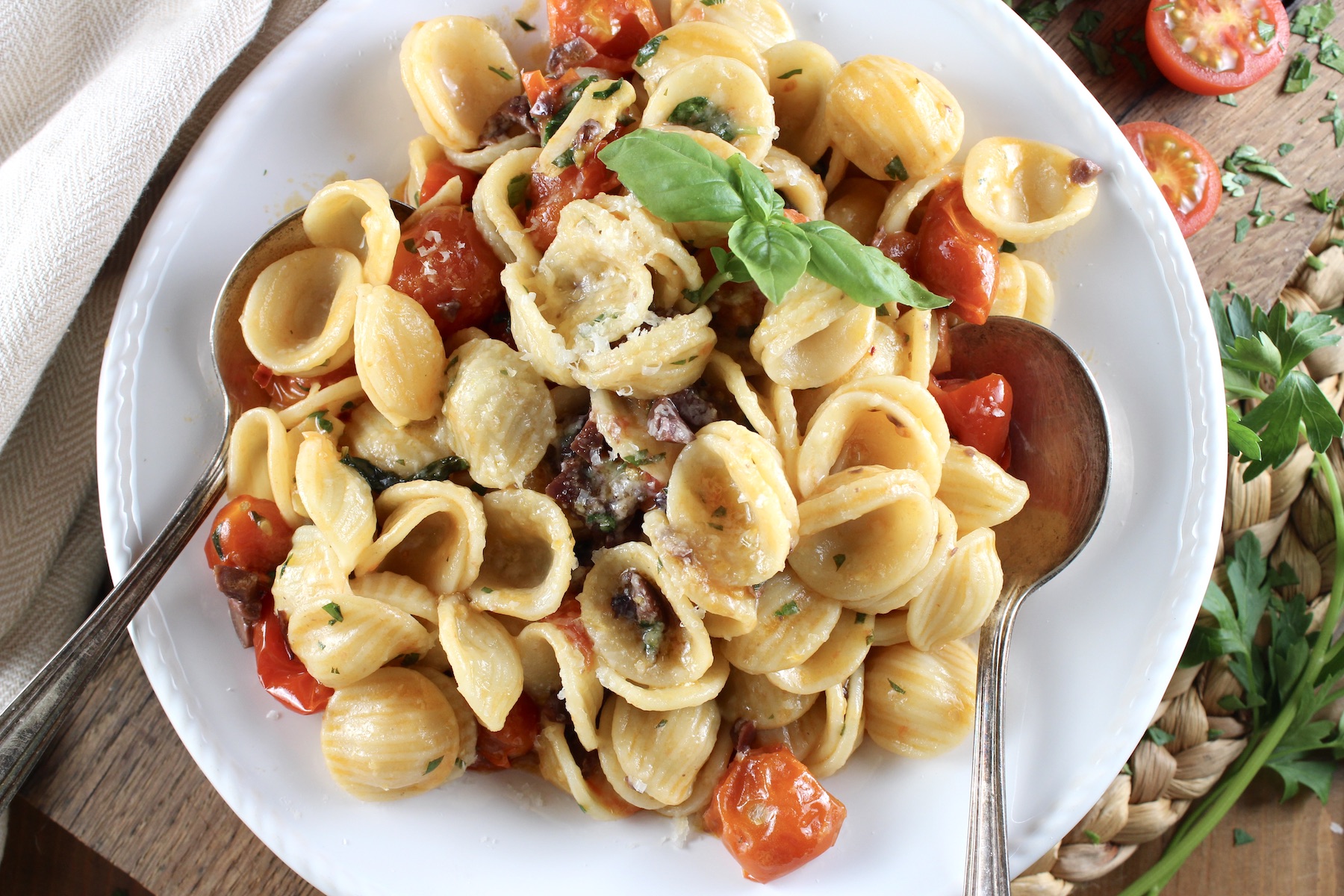 Remember January, 2020, when anything was possible, we made resolutions and travel plans, and blissfully steered toward the road to adventure?  We now have new routines, and what was mundane back then seems exciting today, like getting out of the house to visit the grocery store 🙂  My daily routine involves diving into work and house projects, but sometimes I feel like I'm just moving through time.  Anyone else feel that way?
But 8 days ago, things changed.  As we were waking, my husband suggested we go to the beach for a swim.  My first thought was 'I've got lots of work to do.'  Then, something told me to say 'ok.'
We arrived at  7:30 am.  The sky was bright blue, and the sun was waking.  The sand was damp under foot.  The breeze was light; the water cool.  It was awesome, and we vowed to do it every day!  The next day we brought our GoPro to video fish we spotted the day before.  On day 3 we brought a snorkel/mask to find sand dollars.  On days 4 and 5 we loaded our Volkswagon bus with a paddle board, had an encounter with a manatee, and met people who shared their own VW stories.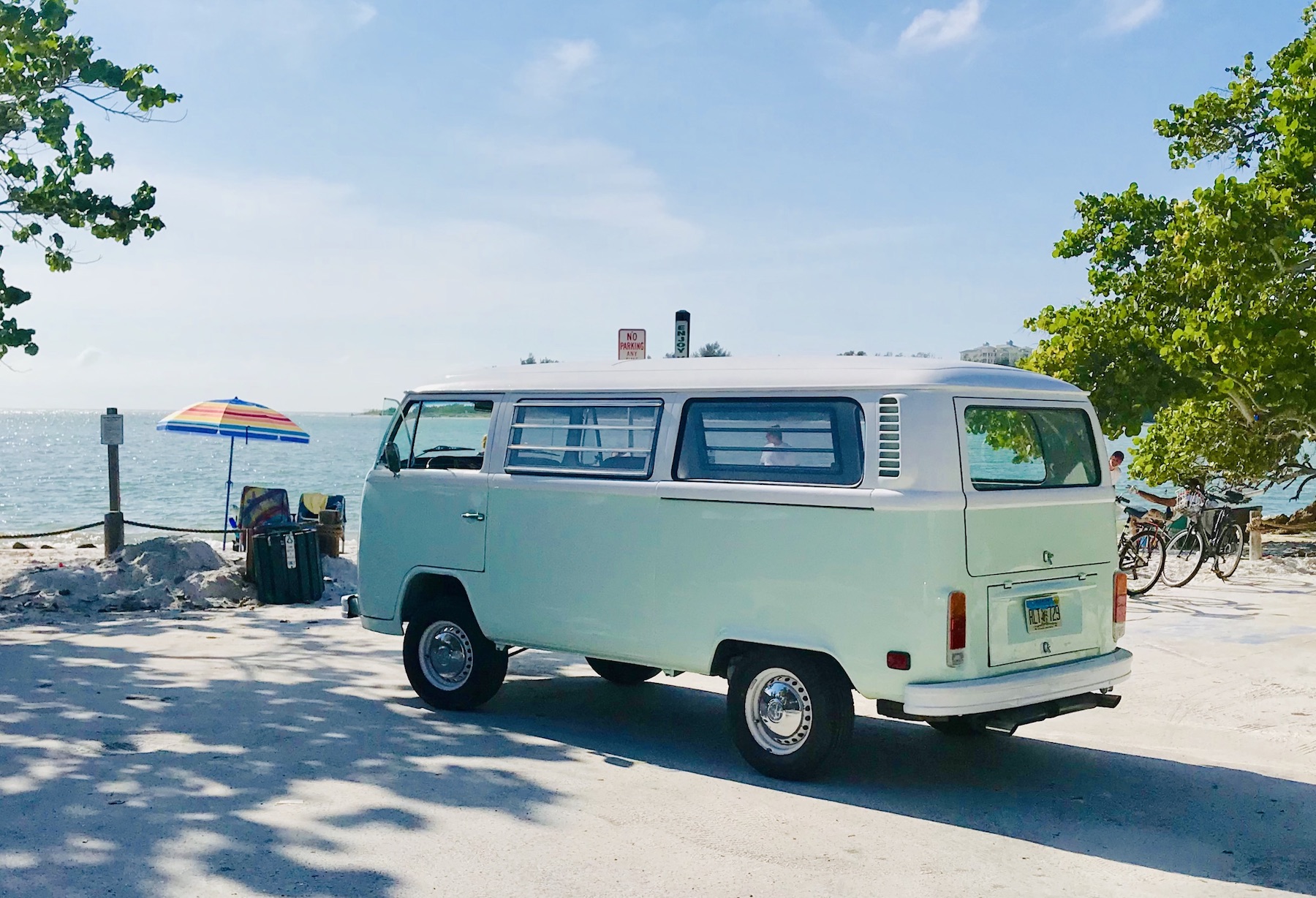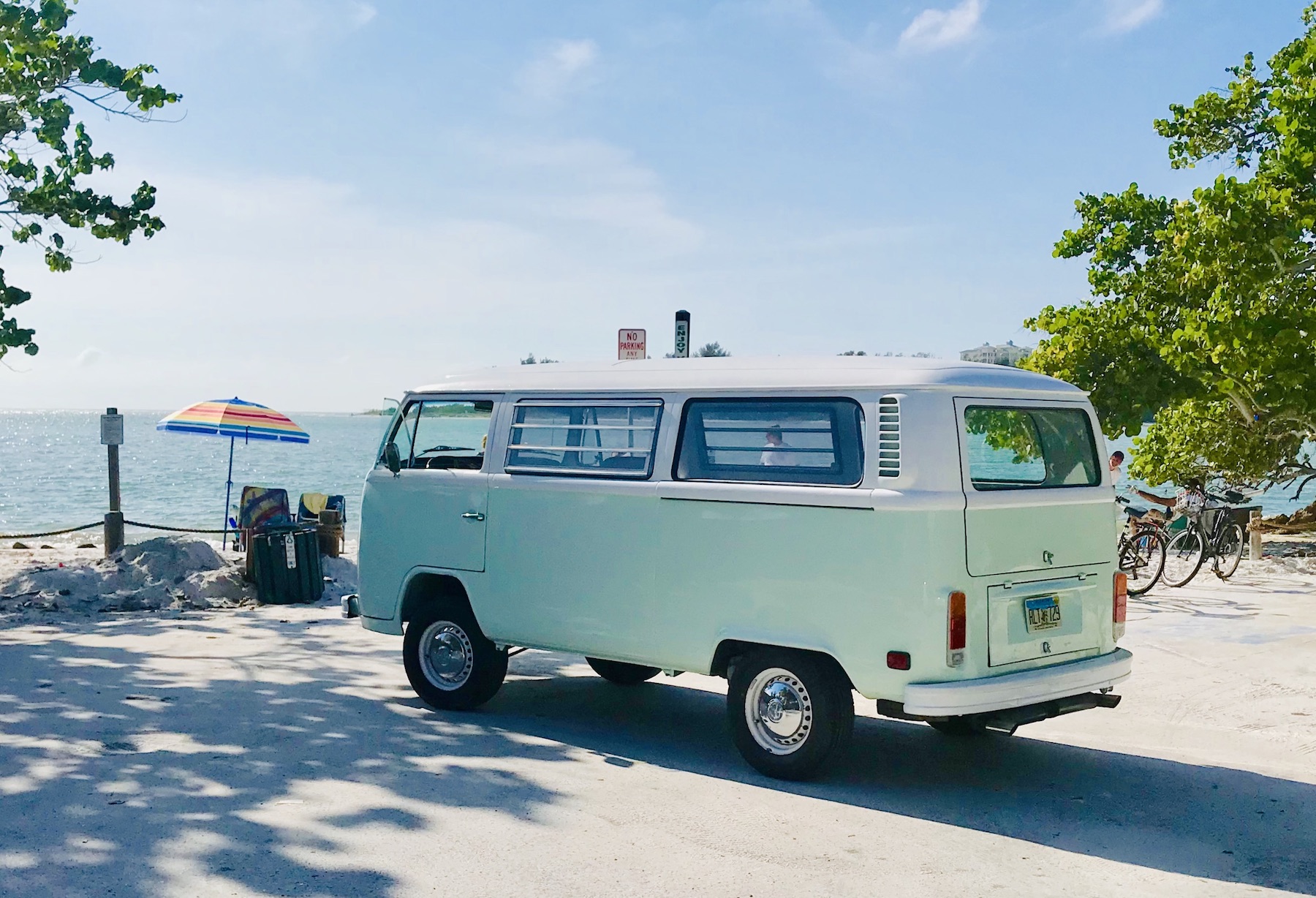 Fast forward to day 9 and our 'new routine' has provided compounded benefits.  When we get home, we dive into work, but everything feels different.  And that's the point.  Robin Sharna once said "Break an old pattern.  Start a new habit."  I used to advise this in my corporate life when someone was bored with his/her  job.  Changing just one thing, or considering a new perspective, does wonders for mental health.  So, MY new habit is swimming in the Gulf every day.  Maybe yours is learning to knit, doing a crossword puzzle, trying a new recipe each week, or brushing your teeth with a less-dominant hand.  Whatever it is, you'll be glad you did it!
So, that's your PSA for today 🙂  And, now, onto FOOD – one of my favorite things.  If you've never tried 'blistering' little tomatoes, this is your chance.  Warming cherry tomatoes in oil enhances their natural sweetness, and their juices actually make a light, flavor-packed sauce that's great with pasta.  Best of all, this dish comes together in about 15 minutes.
I found these beauties at the supermarket (since local farms aren't growing due to extreme heat) and they were delicious: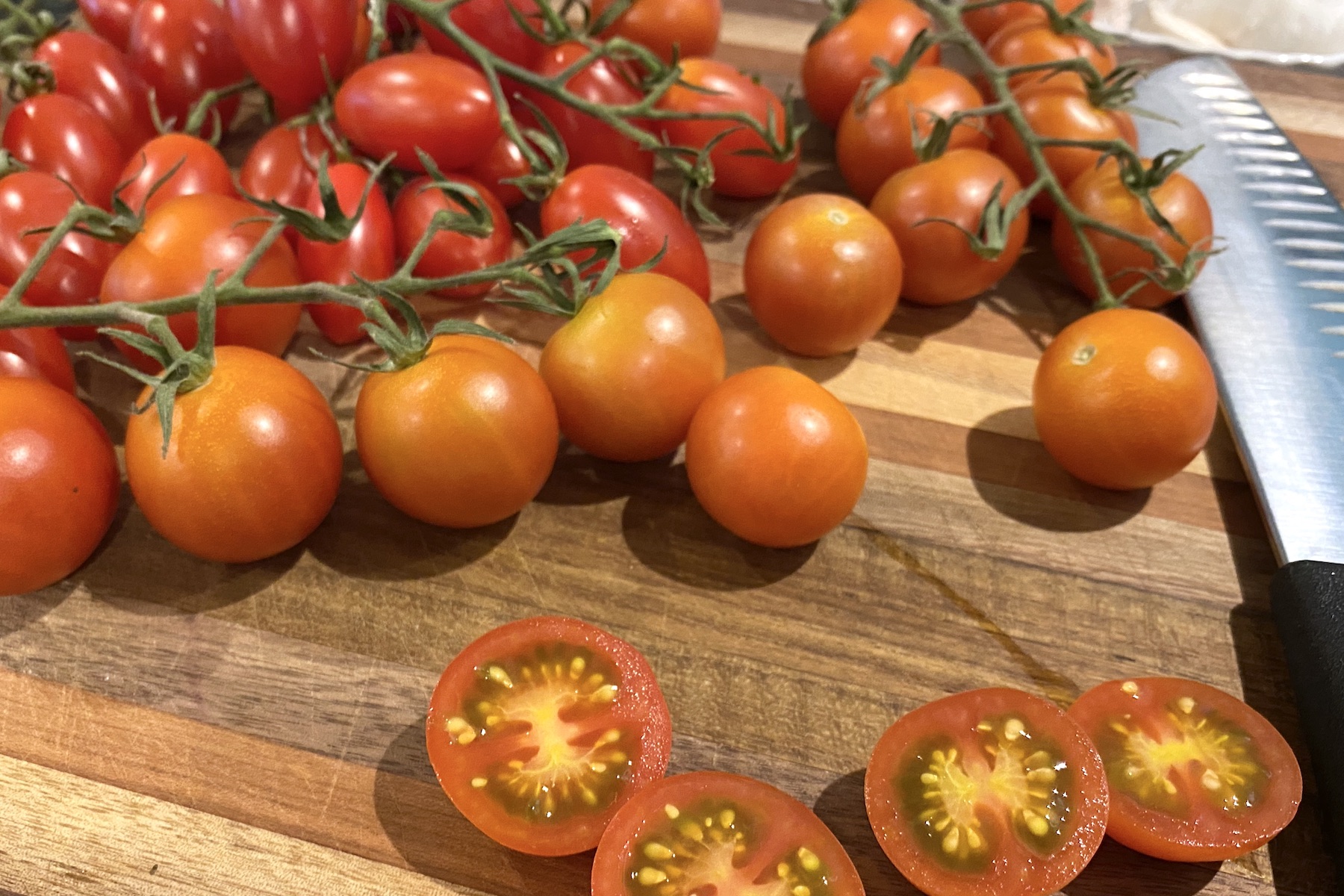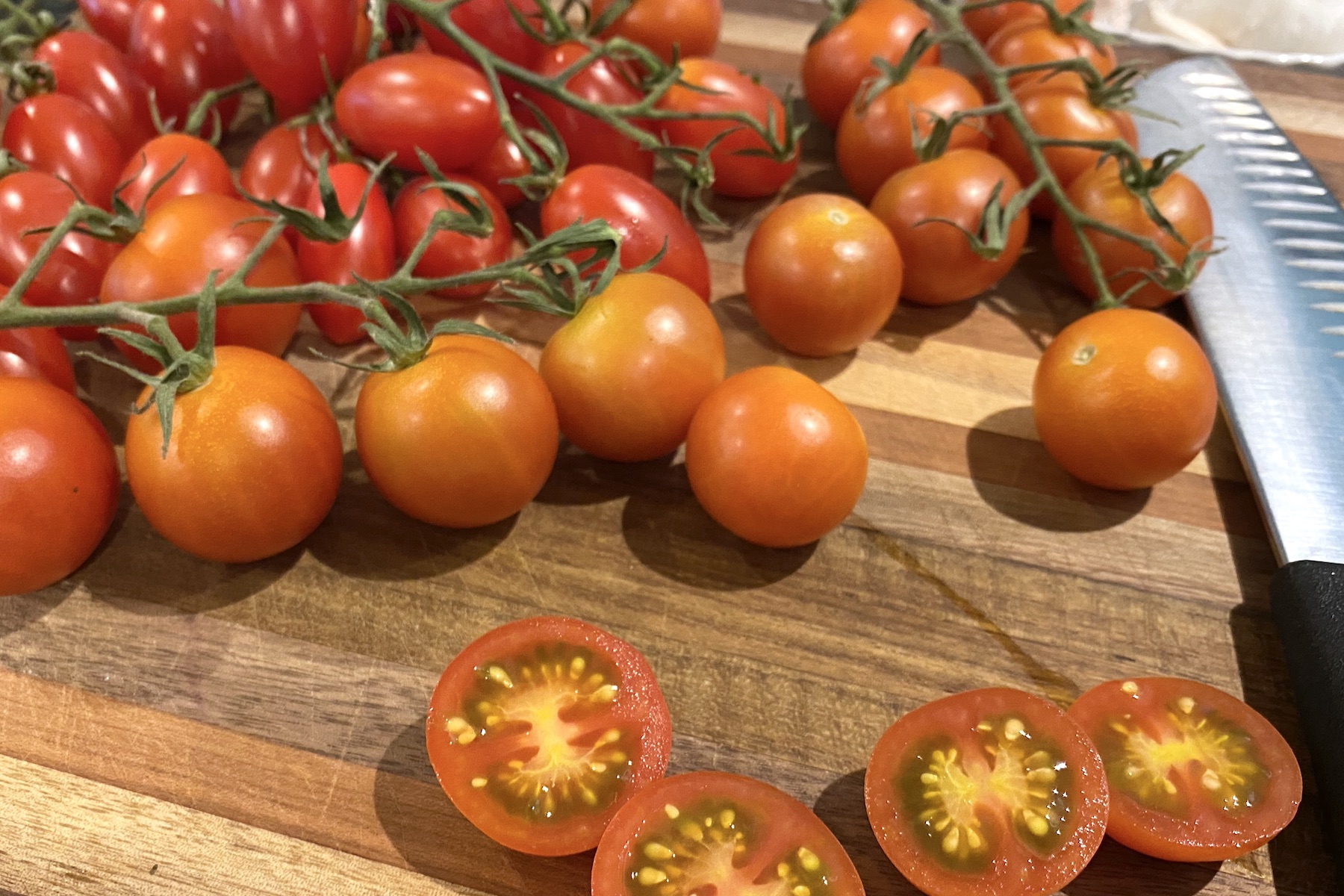 I made a classic combo of tomatoes, parmesan, garlic, basil and parsley, but tossed in chopped Kalamata olives for a savory surprise.  As for the pasta, I've seen this sauce blended with spaghetti or fettuccine noodles, but I like short pasta, like shells, elbows, or Orechiette ('little ears') because it clings to the small tomatoes and you can eat it with a big spoon (another of my favorite things).
Cheers to trying new things!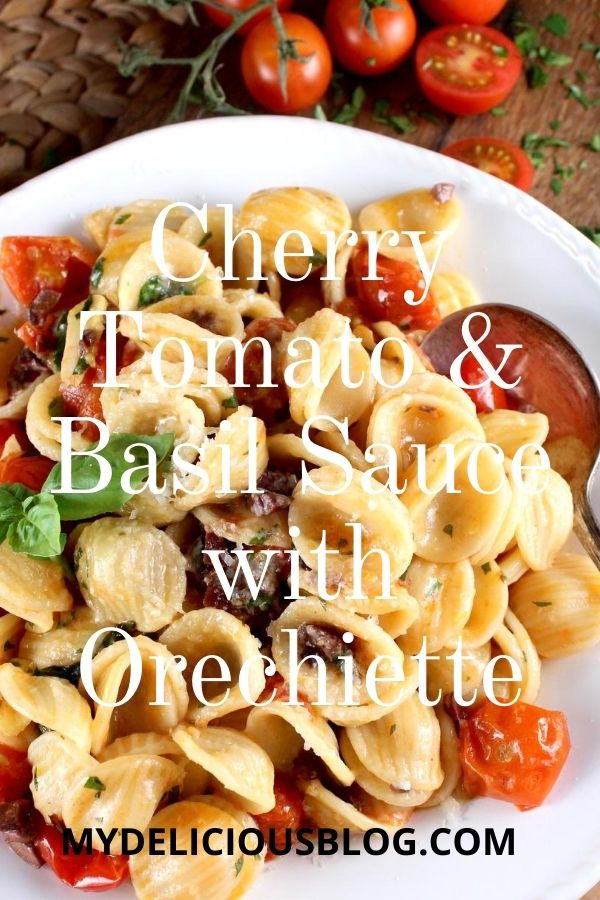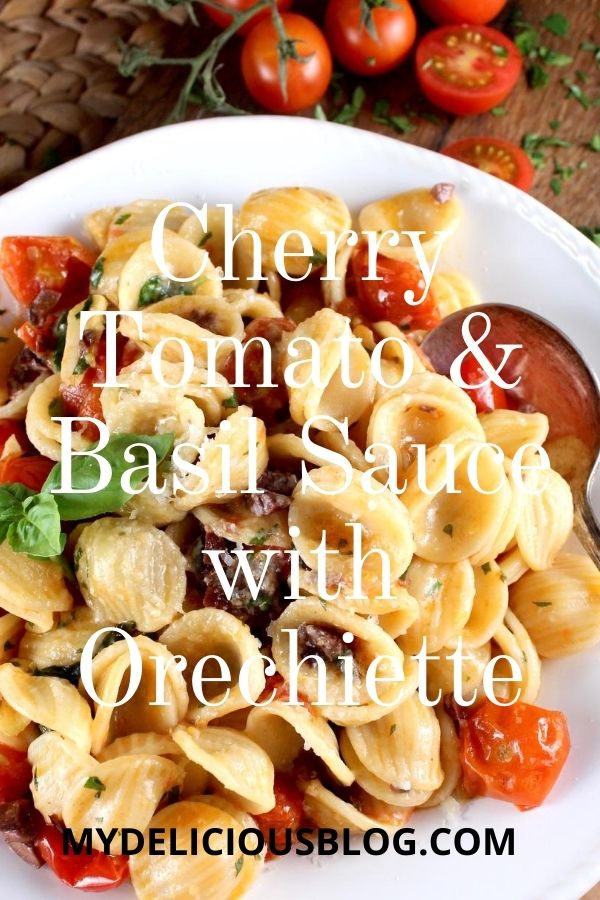 Print Recipe
Fresh Tomato Pasta
Sweet, little Cherry tomatoes make a delicious sauce for short pasta, flavored with garlic, basil, parsley and parmesan. A great Summer dish!
Ingredients
12-14

oz.

Short pasta (shells, elbows, Orechiette, etc.)

2

Tb.

Unsalted butter

1/2

c.

Olive oil

4

Garlic cloves, peeled & sliced thinly

4

pints

Small (cherry) tomatoes, halved

1/2

tsp.

Red pepper flakes

1 1/2

tsp.

Kosher salt

2-3

grinds

Fresh black pepper

2-3

sprigs

Fresh basil

2-3

Tb.

Fresh parsley, chopped

2-3

Tb.

Fresh basil, chopped

1/2

c.

Freshly grated parmesan cheese

(plus more for serving)

1/2

c.

(Pitted) Kalamata olives, chopped
Instructions
Fill a large pot with water and 1 Tb. Kosher salt. Bring to a boil and cook pasta until it's al dente.

While the pasta cooks, add butter and oil to a large, non-stick skillet over medium heat.

Add garlic and heat about 1 minute. Add tomatoes, red pepper flakes, salt, pepper and basil sprigs. Heat gently about 5 minutes (reduce heat if it seems the garlic is browning). Slightly mash the tomatoes with a wooden spoon so they release as much juice as possible. Remove large basil sprigs, then stir in chopped parsley and basil. If pasta isn't finished cooking, turn off heat and let this it sit until ready.

When pasta is cooked, remove it from the water with a large strainer/spider (reserve the starchy cooking liquid) then add it to the tomatoes and cook, over low heat, about 2 minutes. Remove from heat and stir in parmesan and olives (if the mixture looks too thick, add a bit of pasta cooking liquid). Serve with more parmesan on top.