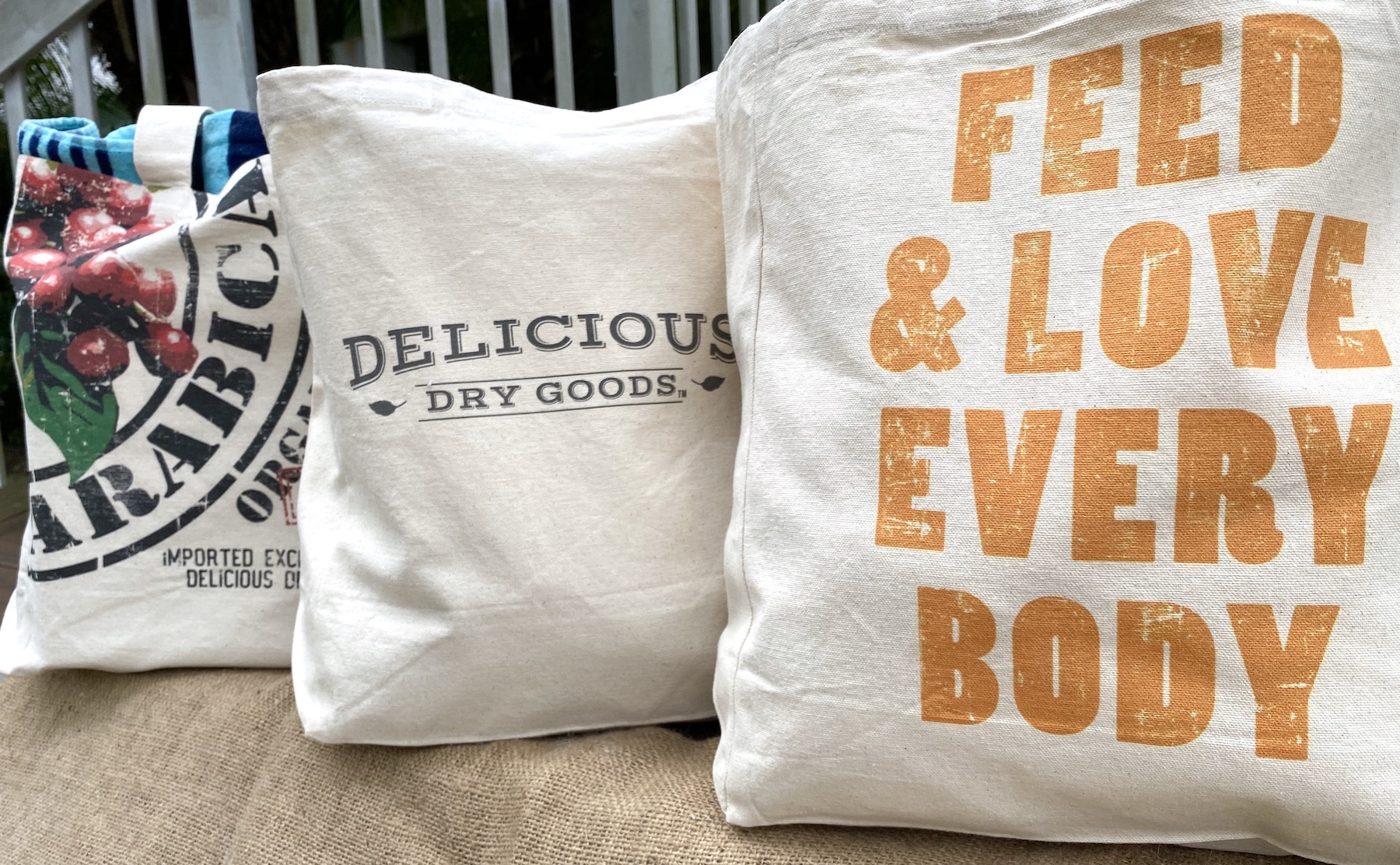 2020 is quickly coming to a close, but things are going strong in my creative studio 🙂
Just about two years ago I released my flour sack towels, the first in the Delicious Dry Goods™ product line, and I'm so appreciative of the many folks who have purchased them.  In May this year, I introduced face masks (made from that same flour sack material), which have also been a big hit.  And now it's time to announce the release of canvas tote bags!
These bags are great – sturdy, recycled cotton, the right size for carrying all sorts of stuff, an inner pocket for little things that get lost in the bottom of a bag, and wide handles that are comfy when carrying or hanging over a shoulder.  My artist hubby and I have come up with several designs (more in the works), and print them in our Florida studio, just like those towels and masks.
The totes are priced at $30, and if you purchase any in the month of December,  I'll toss in something extra, like one of those great towels or masks, or a 10-pack of postcards highlighting my hubby's retro-style artwork – it'll be a surprise 🙂
You can see all the designs & details
here
.
Please Note: since it's close to the big day, if you decide to order as a holiday gift, please order as soon as possible, so it can be mailed no later than December 11th, due to expected shipping delays via USPS.  
Wishing you all health and happiness this holiday season, along with lots of delicious dishes!
–Nicole