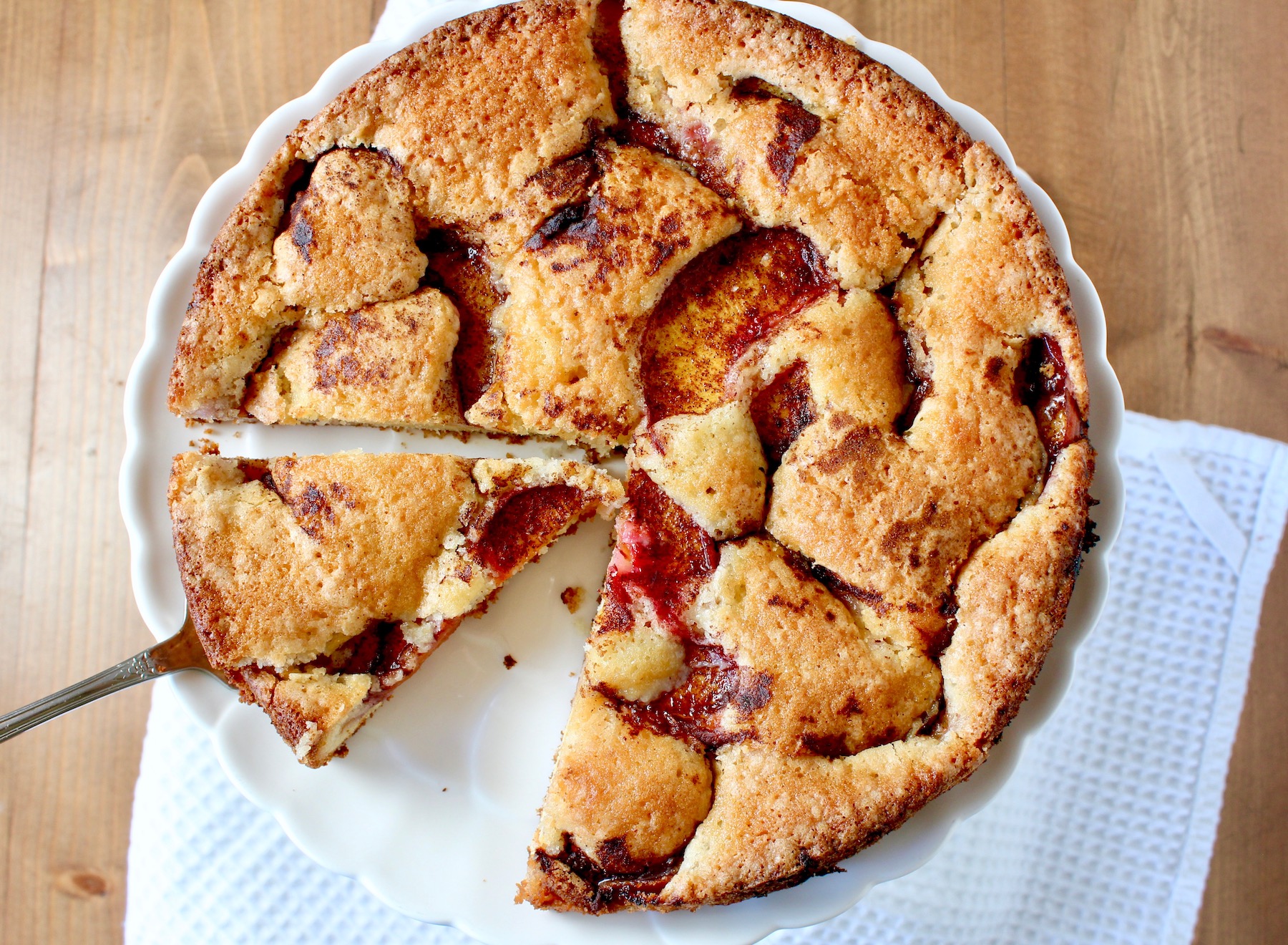 I collect recipes, but I especially like to know the 
stories
behind them, if possible. . .
I've got newspaper clippings, scribbles on pieces of paper, bookmarked Google stories and notes written to me about recipes I should pursue.  Some are meant to go together, others are one-offs.  Periodically I go through this large cache and try to sort it out — it's kind of like the game of Concentration, where you pick a card and have to match it to another by remembering where you last spotted the same image.  I sometimes find pieces that go together, but since age is not my friend when it comes to remembering where I last spotted something, I'd fail miserably at Concentration these days. . .
One recipe I've been wanting to make is from The New York Times article titled "The Story Behind Our Most Requested Recipe Ever" (September 12, 2016).   I marked it with a red Post-It.  In the article, Margaux Laskey wrote that Marian Burros, a food reporter for The New York Times, published a plum torte recipe in 1983.  The recipe had actually been sent in by Lois Levine, 'a childhood friend of Ms. Burros.'  The two had self-published a cookbook in 1960 in which the recipe was called 'Fruit Torte,' with an editorial note saying "This deserves a 10-star rating on our list."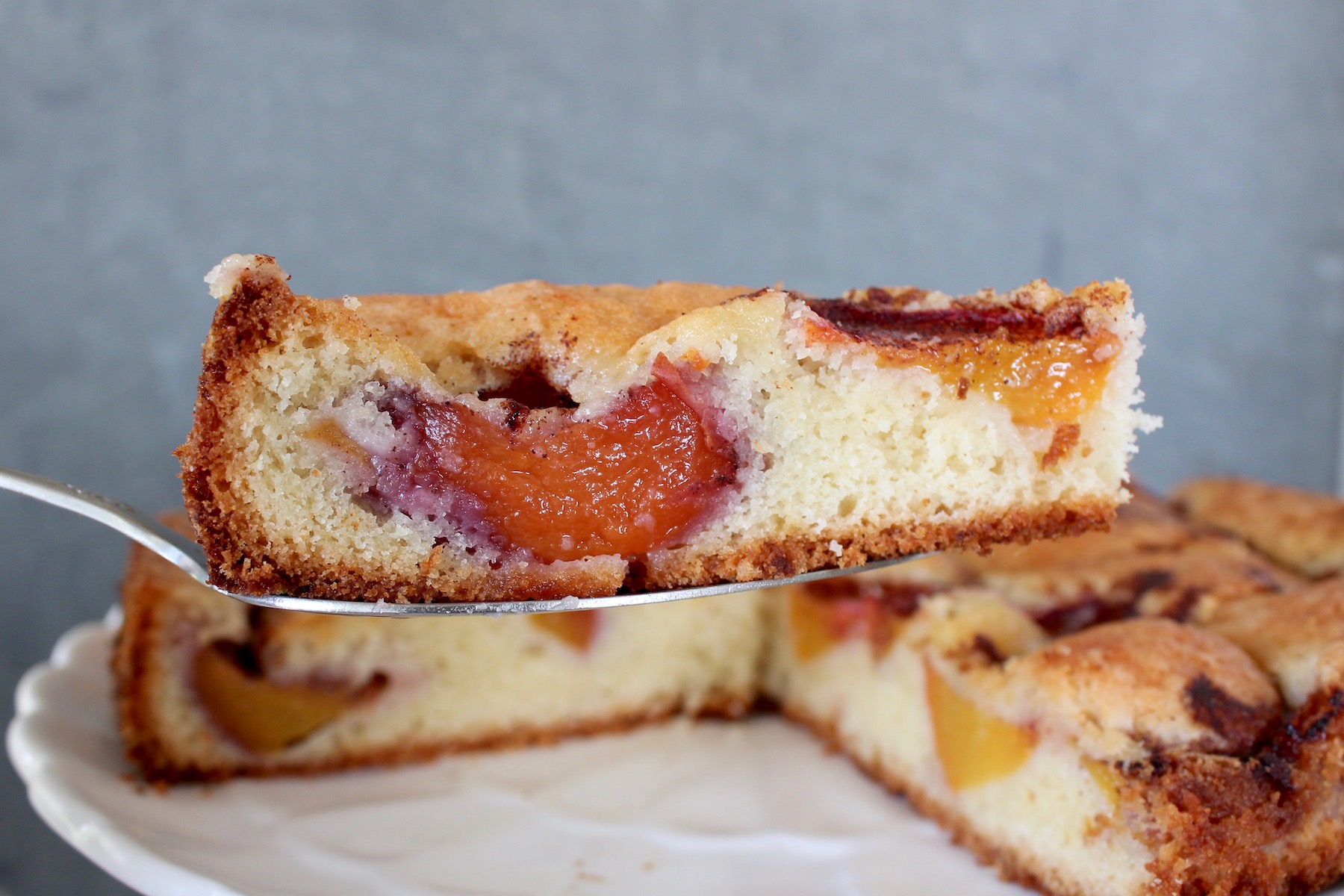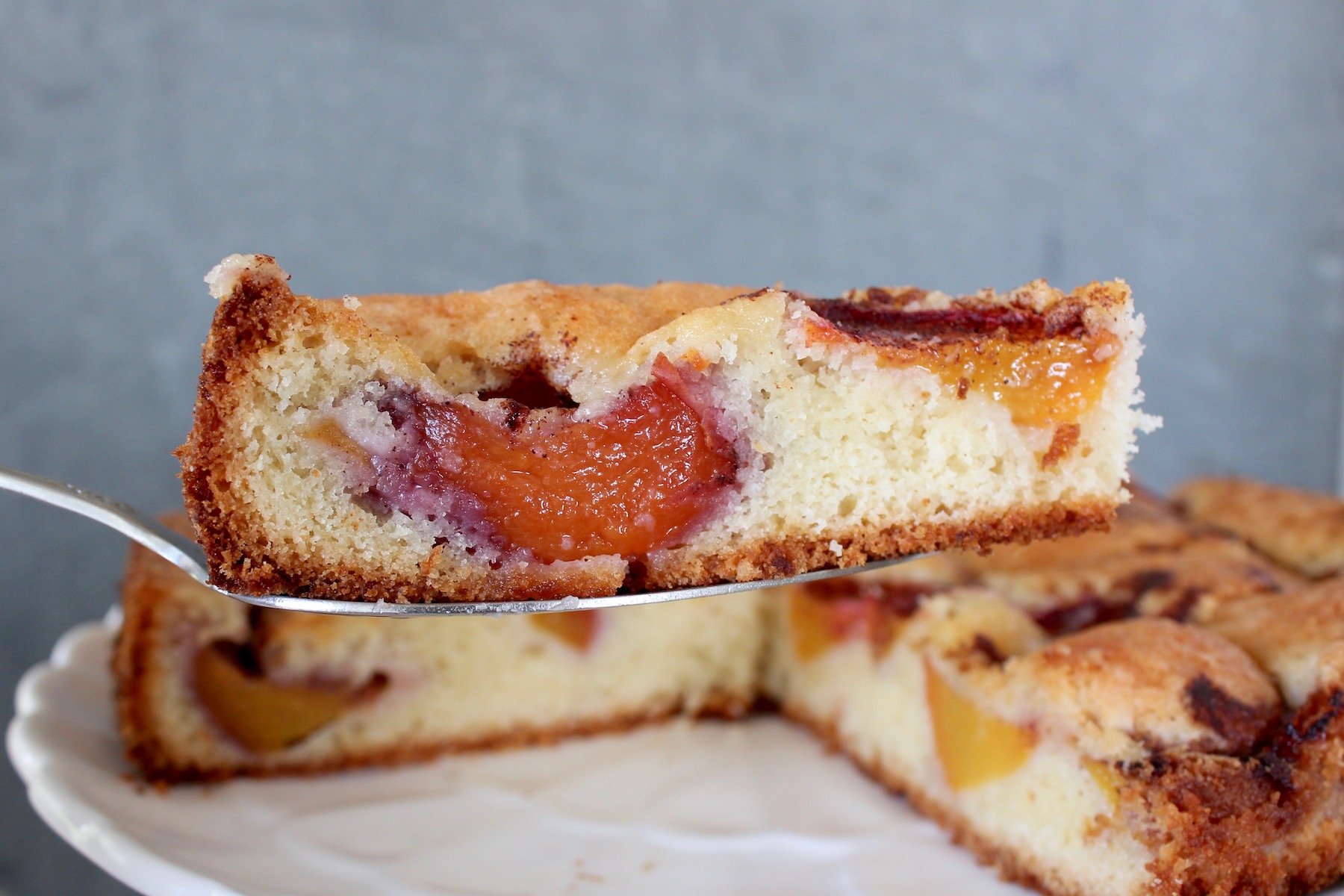 Those two women knew what they were talking about, because readers of the Times went crazy for it, continually asking for it to be re-printed.  With such passionate pleas, The Times obliged and, every Fall (for 12 years I think I read somewhere), they shared it.  Sometimes they even encouraged readers to print it and/or laminate it, thinking they may not publish it the next year.  Folks involved in the effort attribute its popularity to its ease, deliciousness, and adaptability – perfect for a home cook.
Ms. Laskey noted in 2016 that a Google search for "New York Plum Torte" yielded nearly 80,000 search results.  I Googled it this week and spotted 410,000 results!  Who would have thought a simple cake could elicit so much interest?!?
In 2010, Amanda Hesser, former food editor of The New York Times Magazine, published "The Essential New York Times Cook Book."  She took on the daunting task of testing/compiling the paper's most requested recipes and, not surprisingly, suggestions for this recipe popped up 247 times from readers.  She herself tested and confirmed the cake was pretty much a 'perfect recipe.'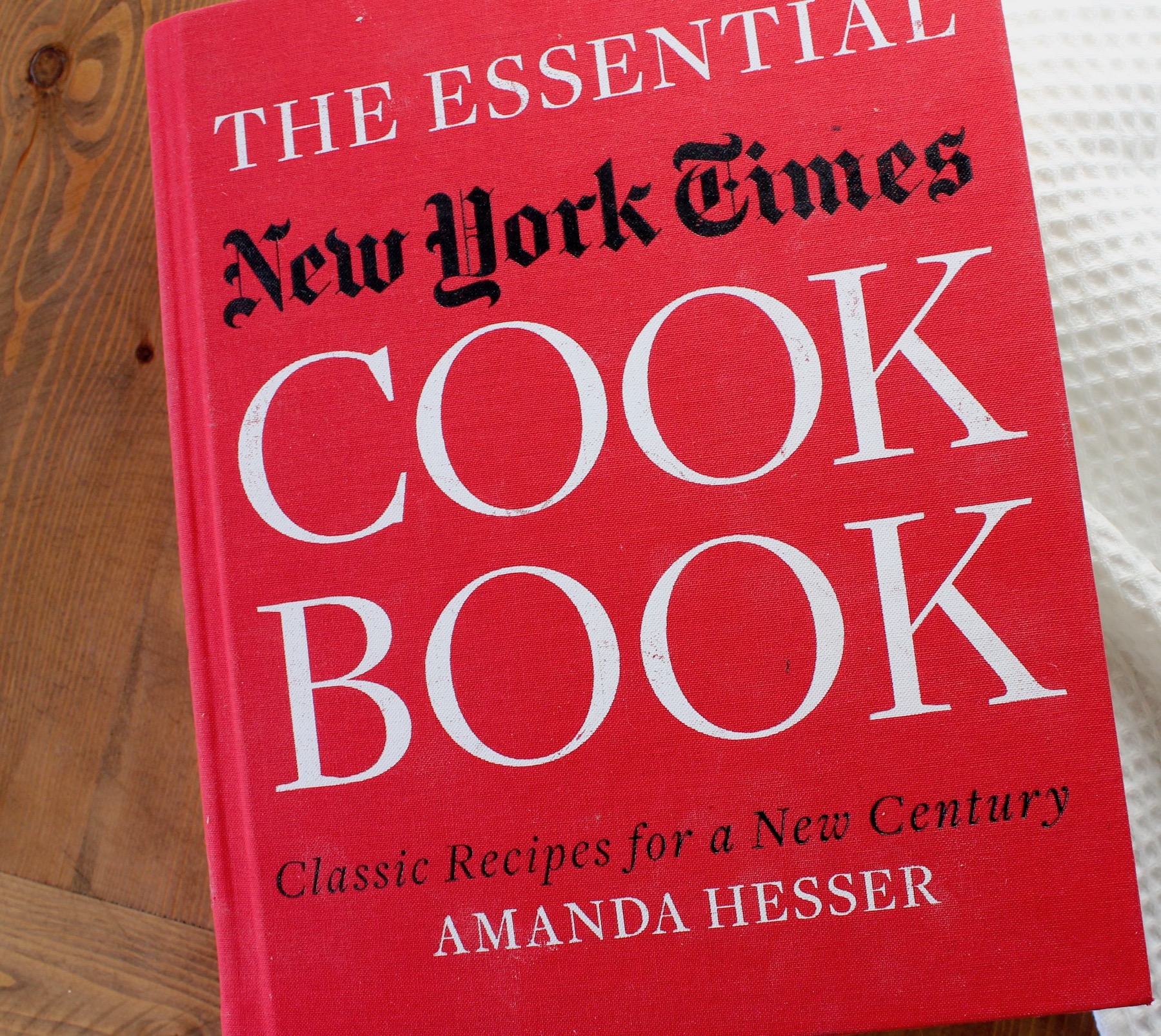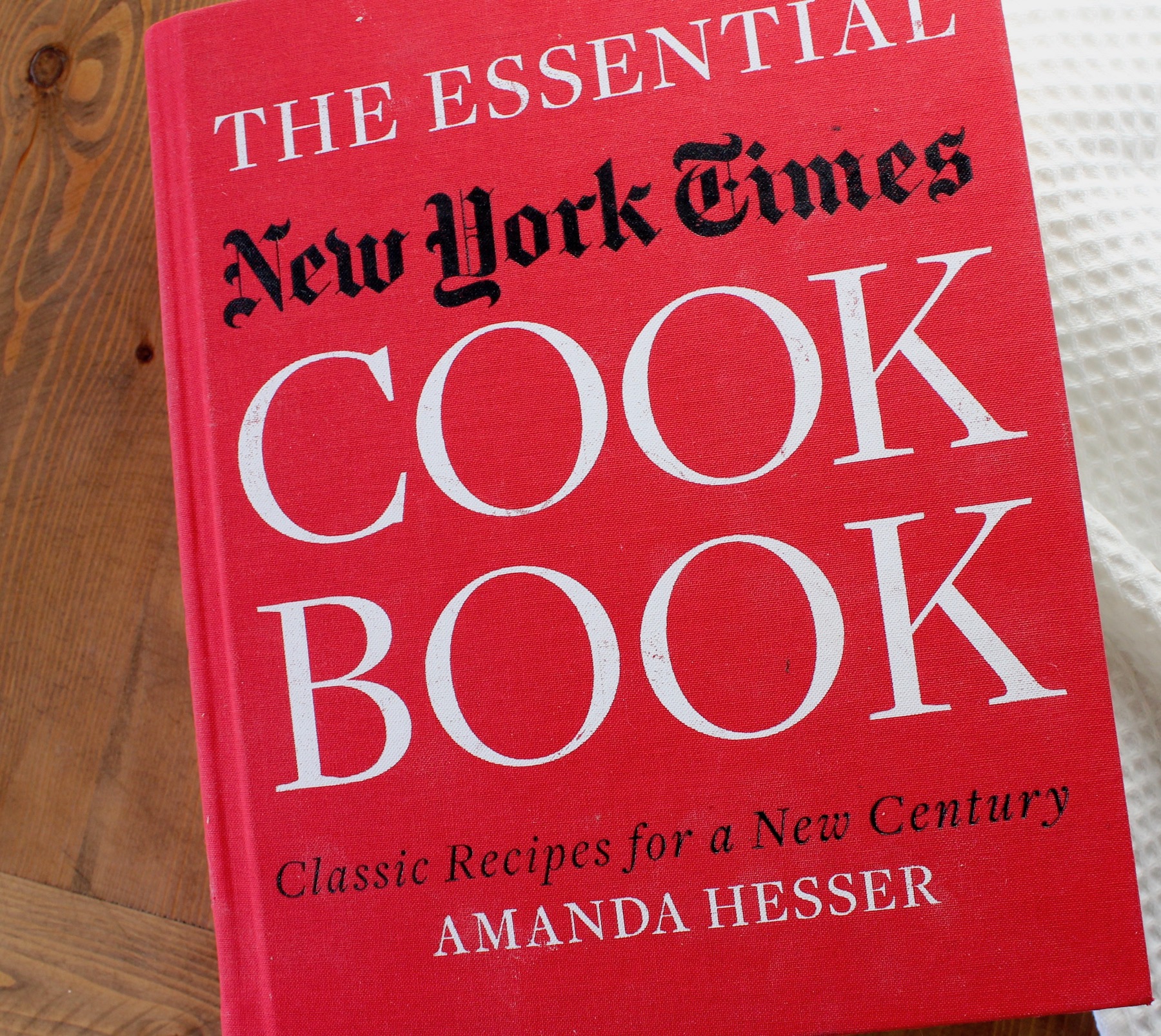 I made mine with fresh peaches instead of plums, and learned why so many folks asked for re-prints.  It really IS easy, delicious and adaptable.  It's a buttery, crispy-edged cake with sweet and gooey fruit baked inside.  I bet you even have most of the ingredients in your pantry.  And while it's ideal to use in-season fruit, you can easily use what you have, like apples, peaches, cranberries, mango, or blueberries.  Want less butter?  There's a low-fat version with bananas and applesauce (recipes are all over the web).  For extra flavor, add vanilla or almond extract.  Replace some flour with cornmeal for a subtle crunch.  Don't have a 9″ spring-form pan?  Use an 8″ spring-form pan or an 8″ greased cake pan.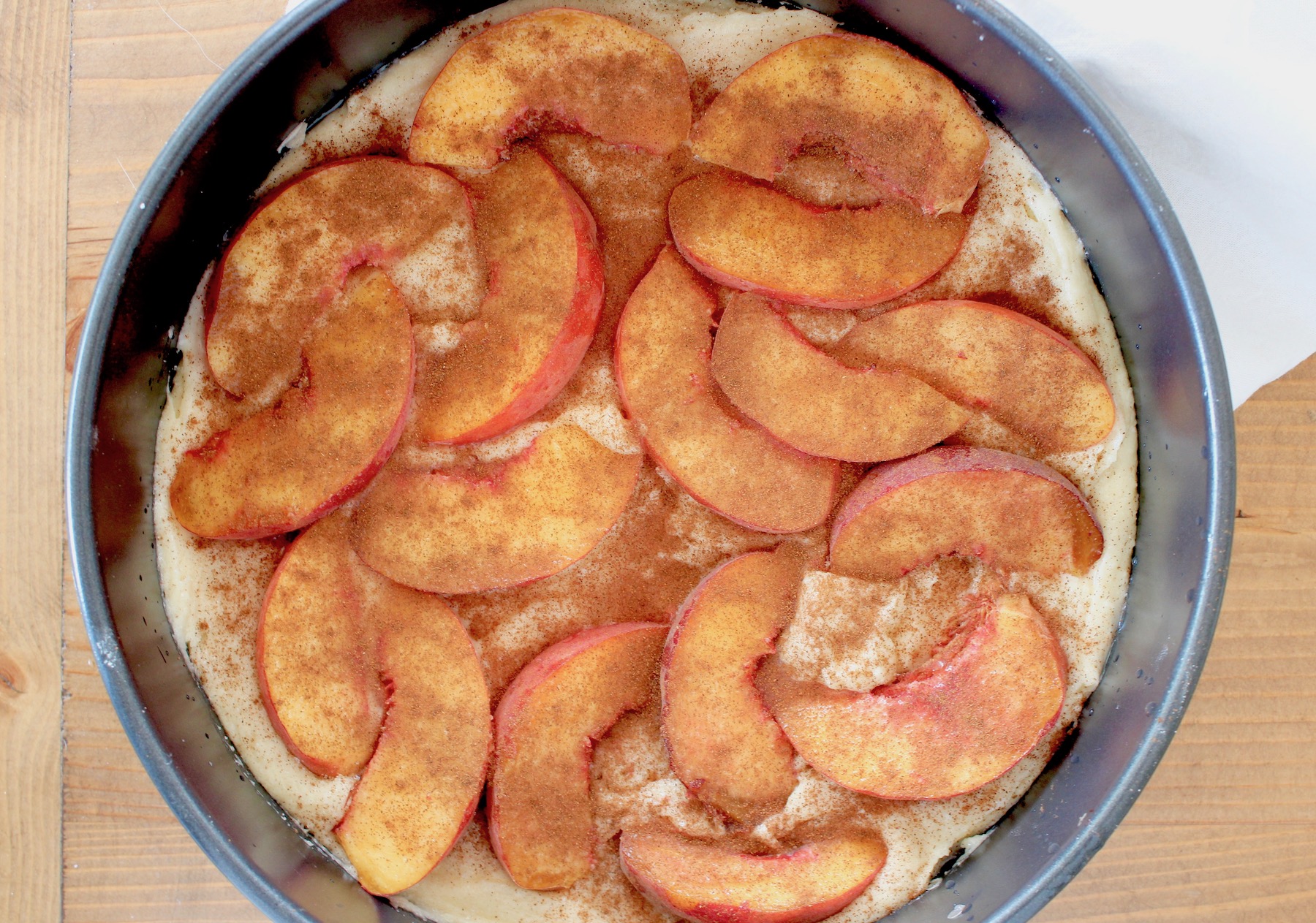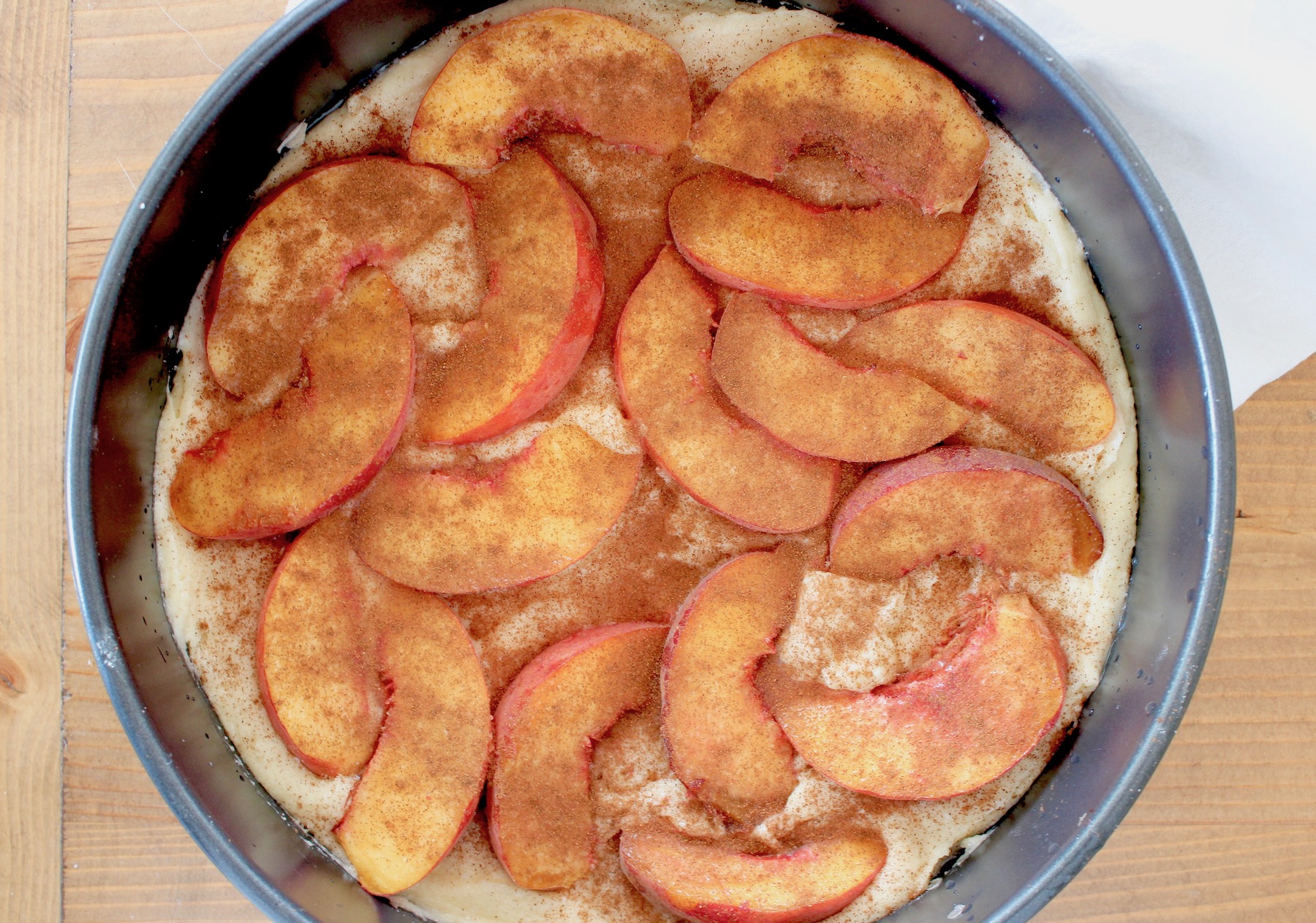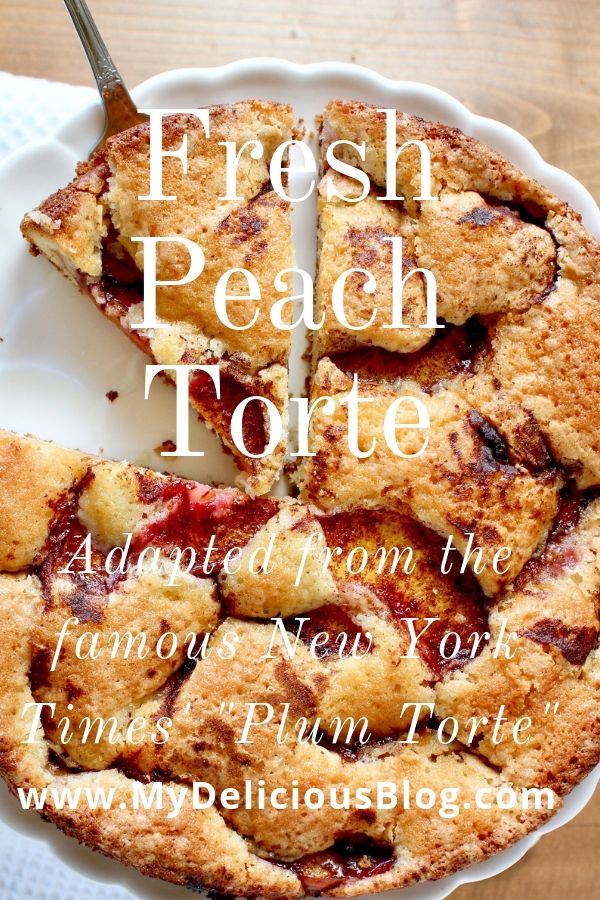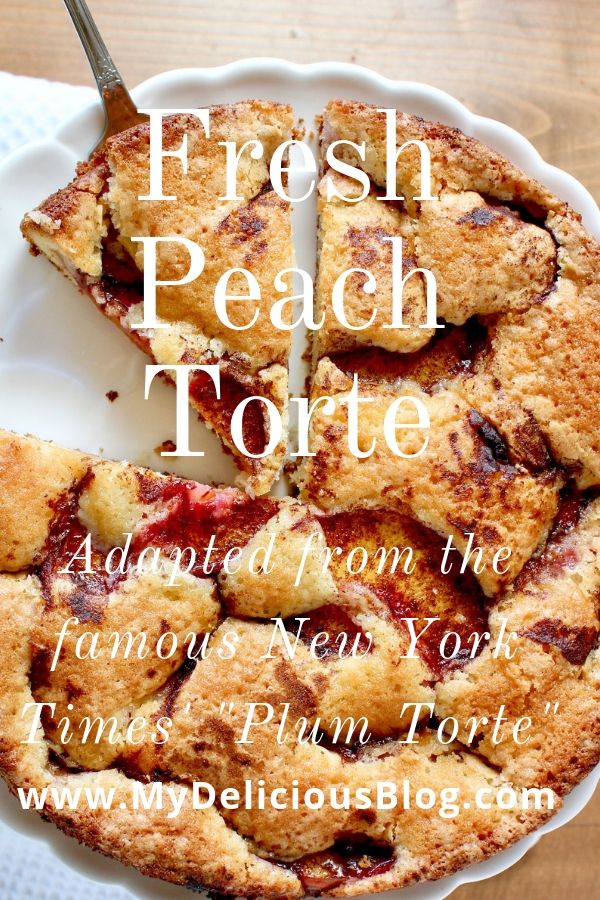 And because this cake freezes well, you'd be wise to bake multiple batches when Summer fruits are in season, in order to enjoy those flavors during the long, cold Winter.   If you're like me, this cake will become one of your go-to recipes.
Now I'm off to sift through that pile again. . .who knows what I'll find this time 🙂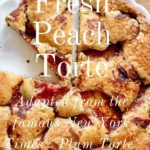 Print Recipe
Fresh Peach Torte
Adapted from the infamous Plum Torte recipe published in The New York Times in 1983, this recipe uses fresh peaches instead of plums, and is a perfectly simple dessert for any time of year.
Ingredients
1

c.

all-purpose flour

1

tsp.

baking powder

1

pinch

kosher salt

(large pinch)

1

c.

granulated sugar (plus 1 Tb.)

8

Tb.

unsalted butter, softened

2

large

eggs

2

large

ripe peaches, pitted (with skin), halved & cut into quarters ** (see notes)

2

tsp.

lemon juice

1

Tb.

ground cinnamon
Instructions
Heat oven to 350 degrees.

Sift flour, baking powder and salt; set aside.

Add butter and sugar to the bowl of a large stand mixer (or use a hand mixer) and mix on medium speed until light yellow in color (a few minutes should do the trick).

Add the sifted ingredients to the bowl, mix gently, then add eggs and mix until just combined.

Transfer batter to an ungreased 9" spring-form pan and spread evenly.

Cover batter with peach slices (arrange however you wish). Sprinkle with the remaining tablespoon of sugar, lemon juice, and cinnamon.

Bake until a cake tester comes out clean in the center and the cake is golden, 45-50 minutes. Remove from oven and cool, then unmold from pan. Serve with whipped cream, creme fraiche, or more sliced peaches.
Notes
The original recipe calls for 12 small purple plums, halved and pitted.  If using plums, simply place the halves on top of the cake batter (skin side up) and follow remaining instructions.  If the plums are tart, you may need to sprinkle a bit more sugar on top.
To freeze, remove cake from spring-form pan when thoroughly cooled.  Wrap in a double layer of foil and place in a plastic bag and seal.  When ready to use, defrost completely and reheat in the foil in a 300-degree oven for 5-10 minutes.