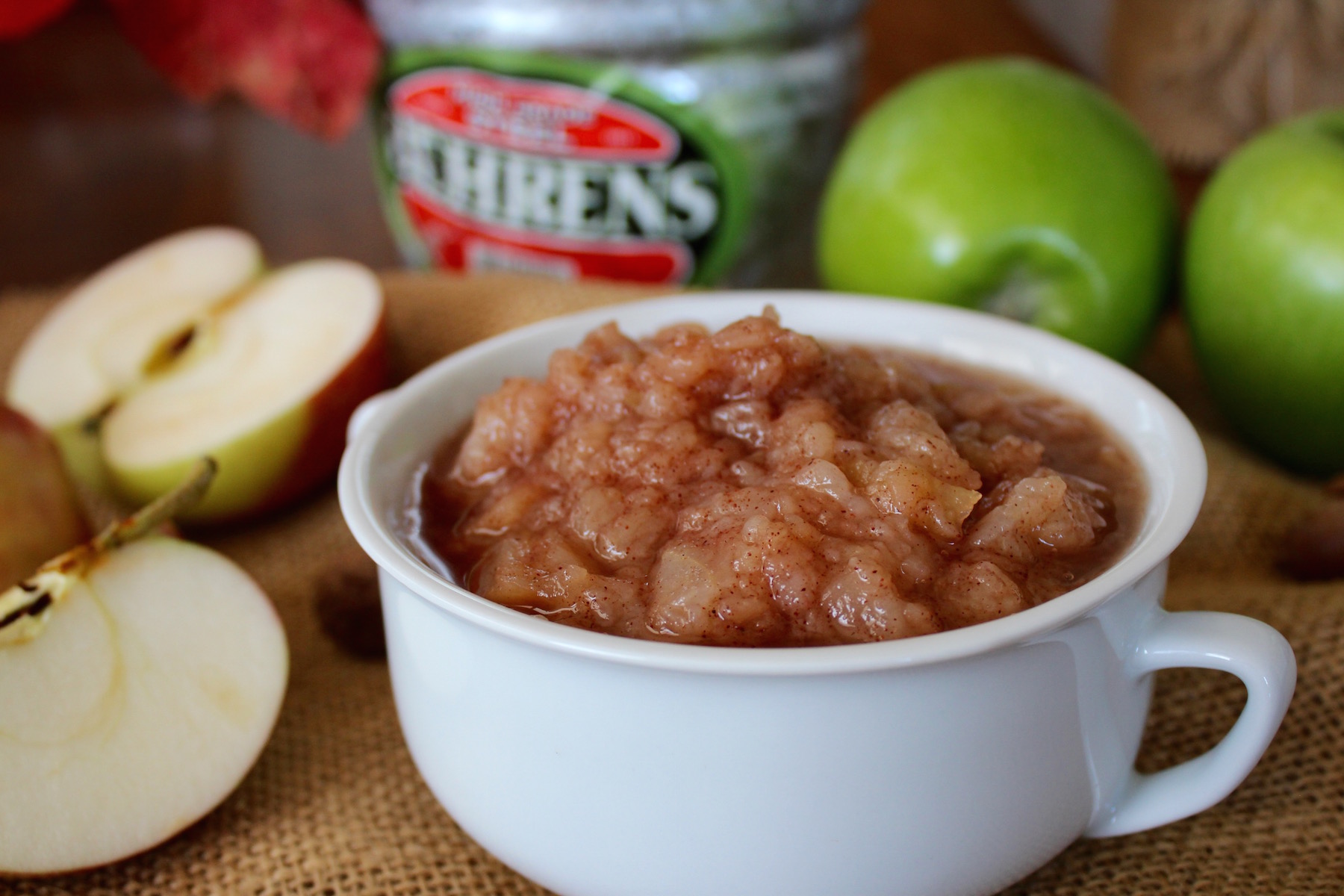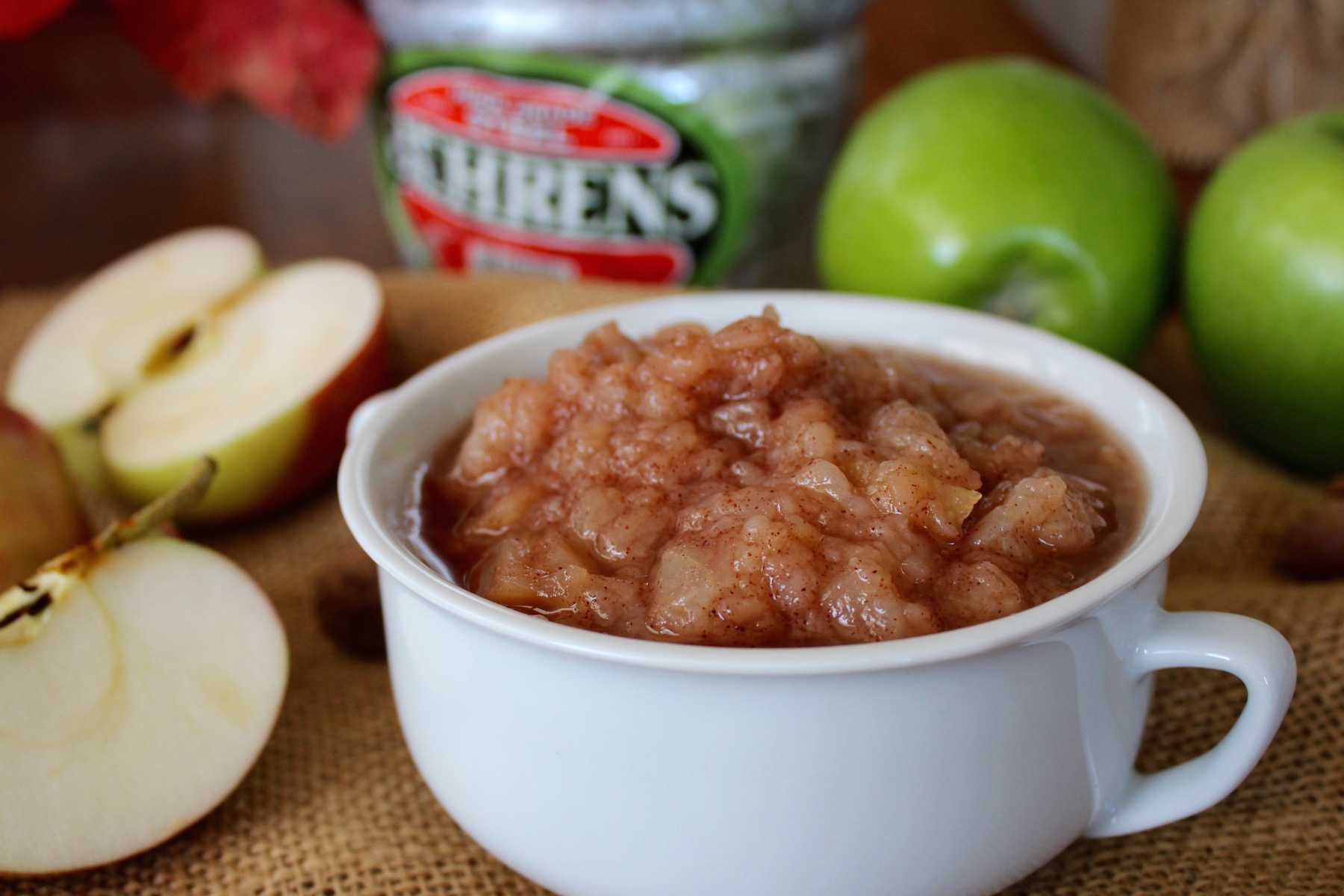 Mmmm. . .warm, sweet, cinnamony applesauce. It's like love in a bowl.  It's one of my favorite things to make, especially when temps start getting cooler. Trust me, once you start making this stuff, you'll never buy it again in the supermarket! It's easy to make, you know exactly what's in it, and it's awesome. What more could you ask for? The only bad thing is that it doesn't last very long and you have to keep making more but, that's not so bad, is it?!?
I love mixing applesauce into pancake batter, topping my oatmeal with a spoonful, pairing it with a pork roast, putting a dollop on a crispy potato pancake (particularly delicious), or enjoying it in a little bowl, all by itself, for a satisfying and good-for-you dessert.  Oh, and let's not forget adding a couple of spoonfuls to some creamy vanilla ice cream. . .gosh, I could go on and on with the possibilities 🙂
You can make applesauce using most varieties of apples but the softer ones tend to work best because they cook faster. Each offers its own flavor and texture profile with which you can experiment, especially when apples are in season.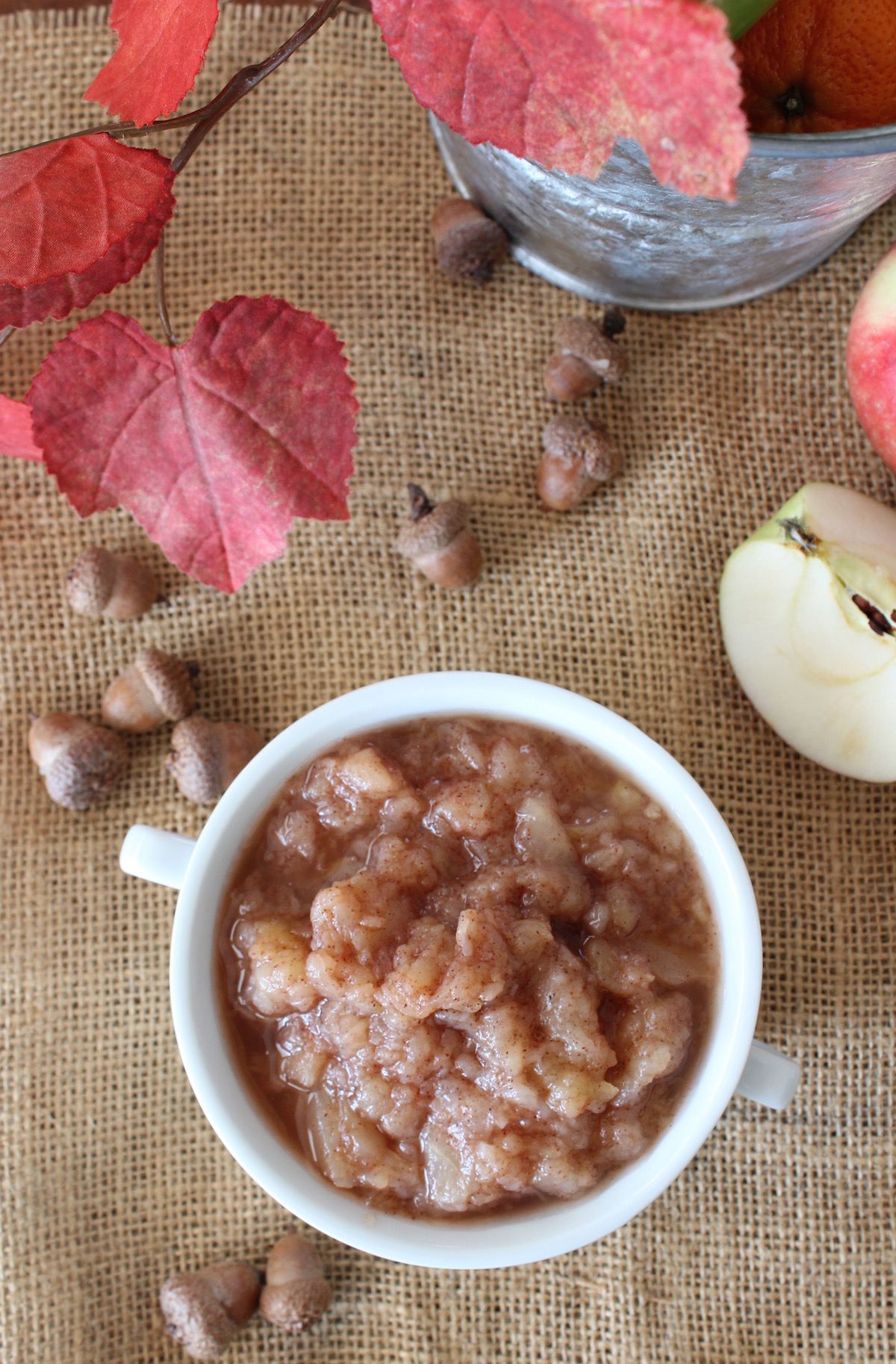 In our house, we prefer all-McIntosh in our sauce, but sometimes I mix in Macoun (if I'm lucky enough to find them), Cortland or a few Golden Delicious. We also like it on the somewhat chunky side (i.e., not pureed in mill or food processor) — the more organic-looking the better — so, when the apples are cooked, I simply run a big spoon through the pan to break up the bigger pieces and that seems to do the trick. You can make the sauce with or without cinnamon (or nutmeg or allspice) but, in my opinion, cinnamon tastes best. The honey in this recipe gives a hint of sweetness, which is a particularly nice with the slight tartness of fresh McIntosh apples.  If you use a sweeter apple, like Golden Delicious, you may not need as much honey.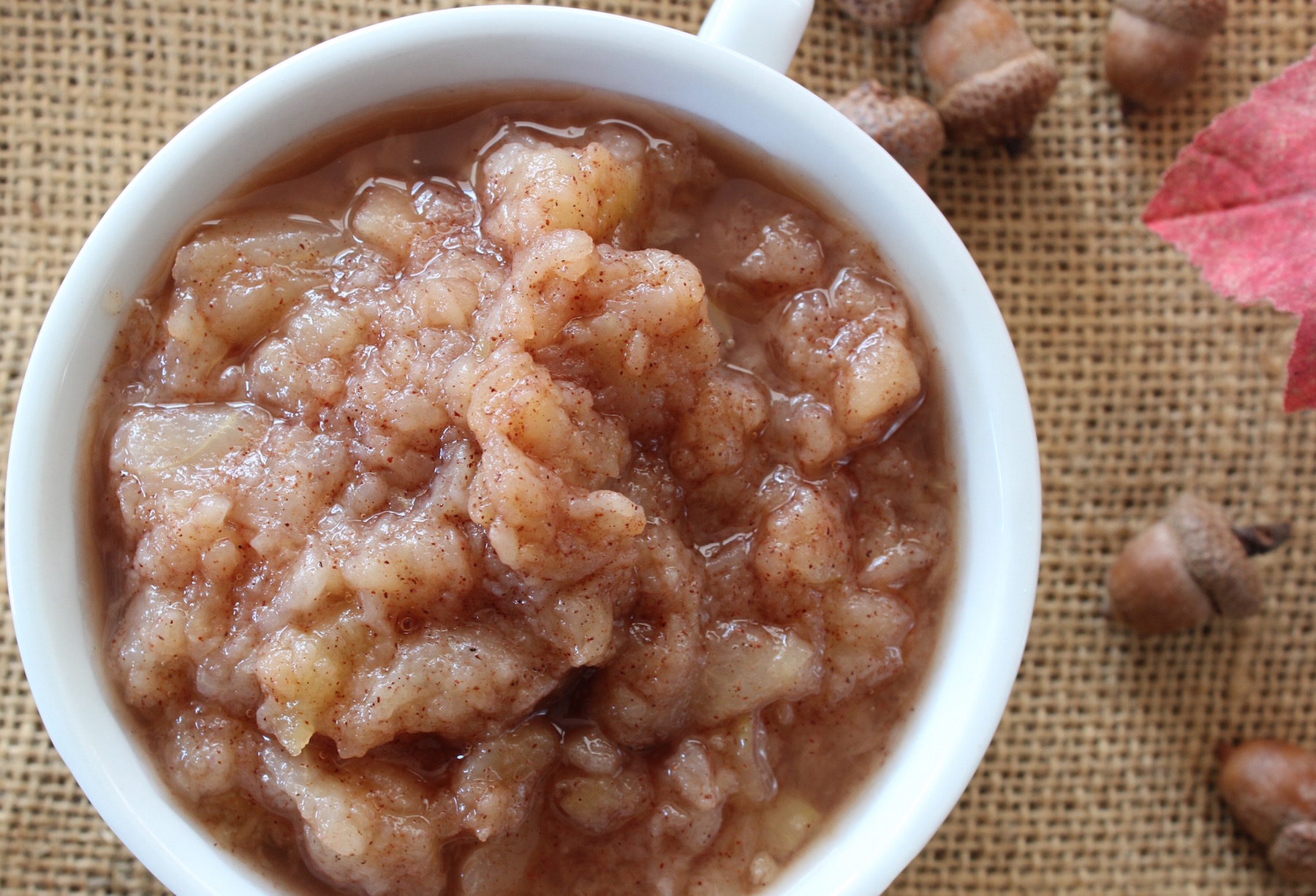 I hope you try a batch and let me know how it turns out!

Homemade Applesauce
Homemade applesauce is a delicious treat.
Author:
My Delicious Blog
Ingredients
6 lbs. apples, peeled, cored, sliced
¾ c. water (or apple cider)
Juice of 1 lemon (about 2 Tb.)
1 Tb. ground cinnamon
4 Tb. honey
Instructions
Place prepped apples in a deep pan. Add water, lemon juice, cinnamon & honey and cover.
Over medium heat, once the apples start to bubble (after about 5 minutes), use a large spoon to mix the apples and flavorings together (this is when the juices start coming out and it's easier to stir).
Reduce heat to low simmer and cook for another 10-15 minutes, covered.
Turn off the heat and keep the pan covered. Allow the apples to sit for another 20-30 minutes (they'll continue to steam and get softer) then serve or refrigerate.
Notes
I like McIntosh by themselves in sauce, or a mixture of Macs with Macoun, Cortland or Golden Delicious is pretty tasty, too.