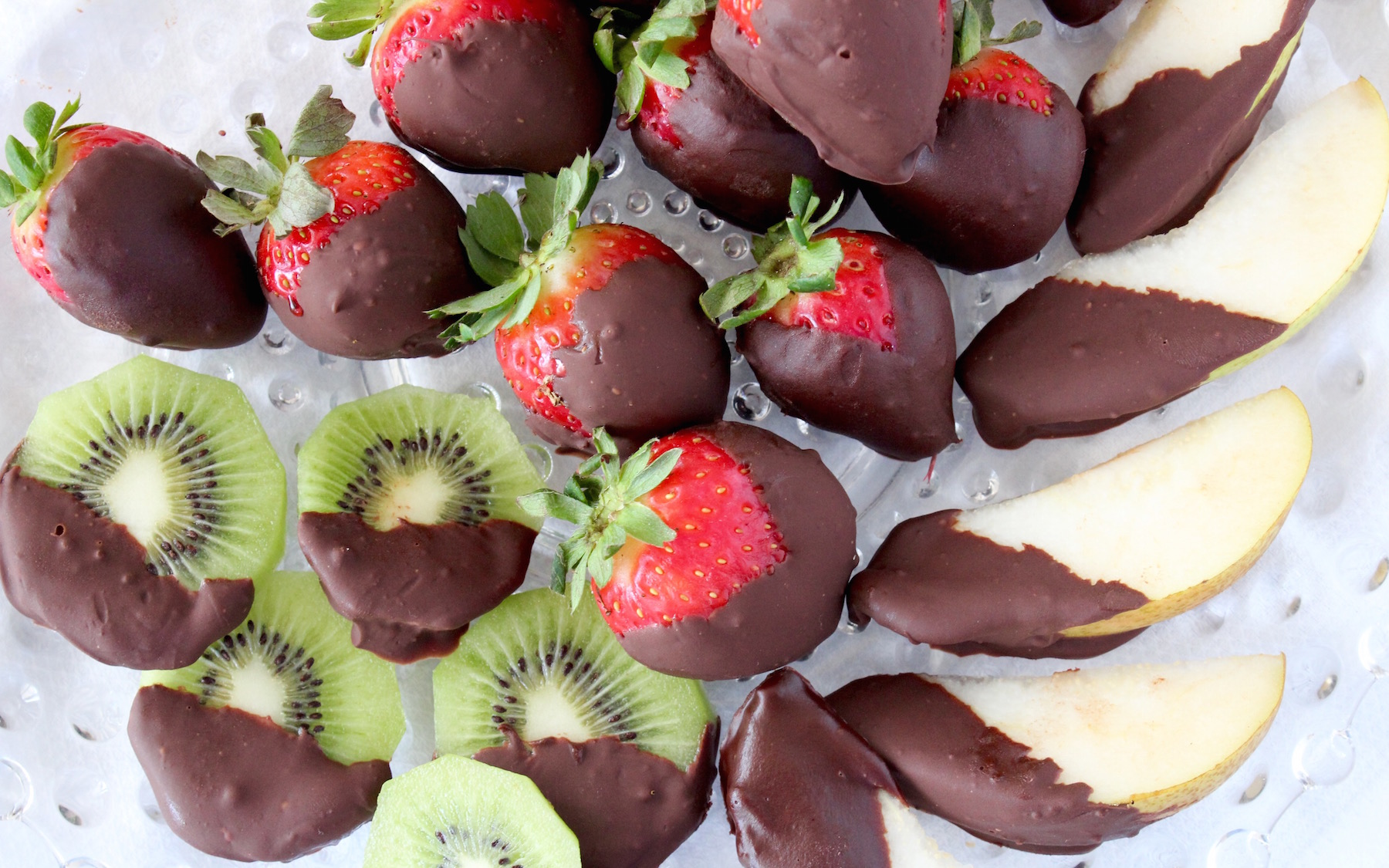 Every shop I visited over the last week has been well-stocked with treats for the big day — Valentine's Day, that is. All those treats looked so delicious – chocolate covered Rice Krispies treats, heart-shaped cookies, chocolate covered pretzels/cookies/dried fruit, things on sticks, things in stacks, tiny bags of cinnamon hearts (one of my faves), stuffed bears/elephants/kittens, and heart-shaped balloons, just to name a few. . .
I usually pick up one or two little sweets for my sweetheart, but our annual tradition is to celebrate with homemade treats (sorry retail stores!) and cards. We've been married almost 13 years and have developed a lovely collection of cards. . .but I have to tell you that being married to an artist requires me to step up my game on the creativity front!  Somehow I manage to hold my own, but it's getting harder and harder.  I mean, nothing compares to this sweet gem I received one year: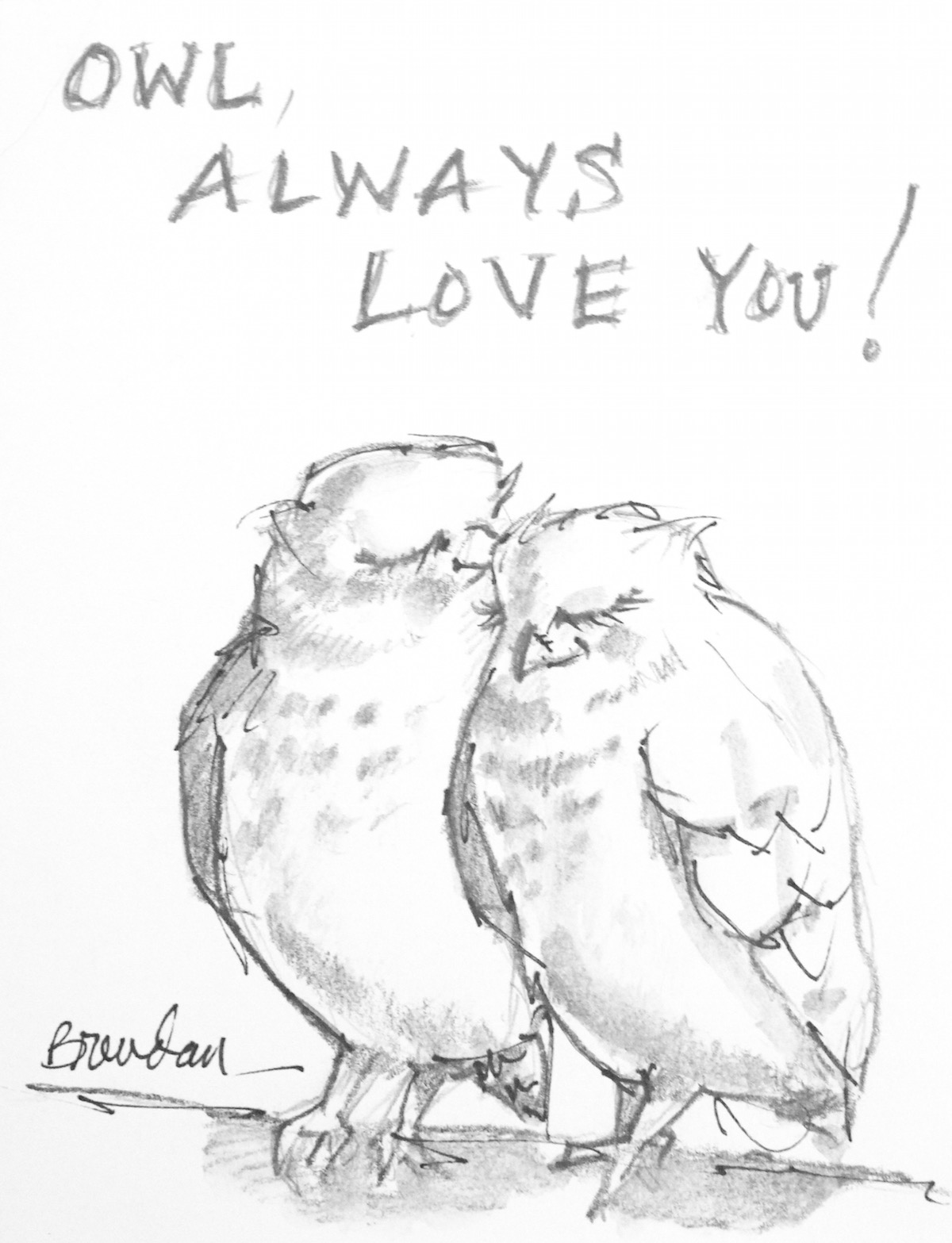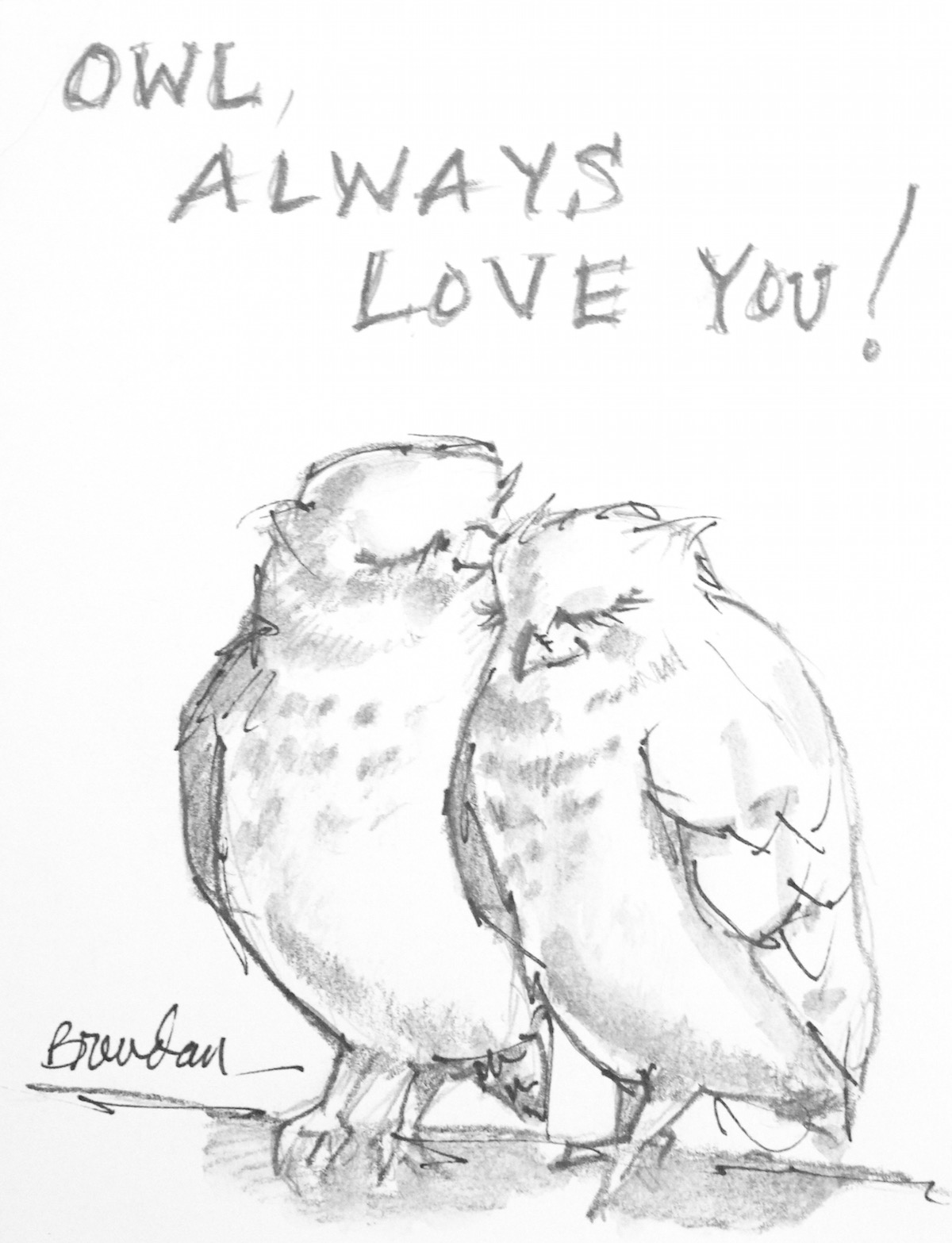 Or this one: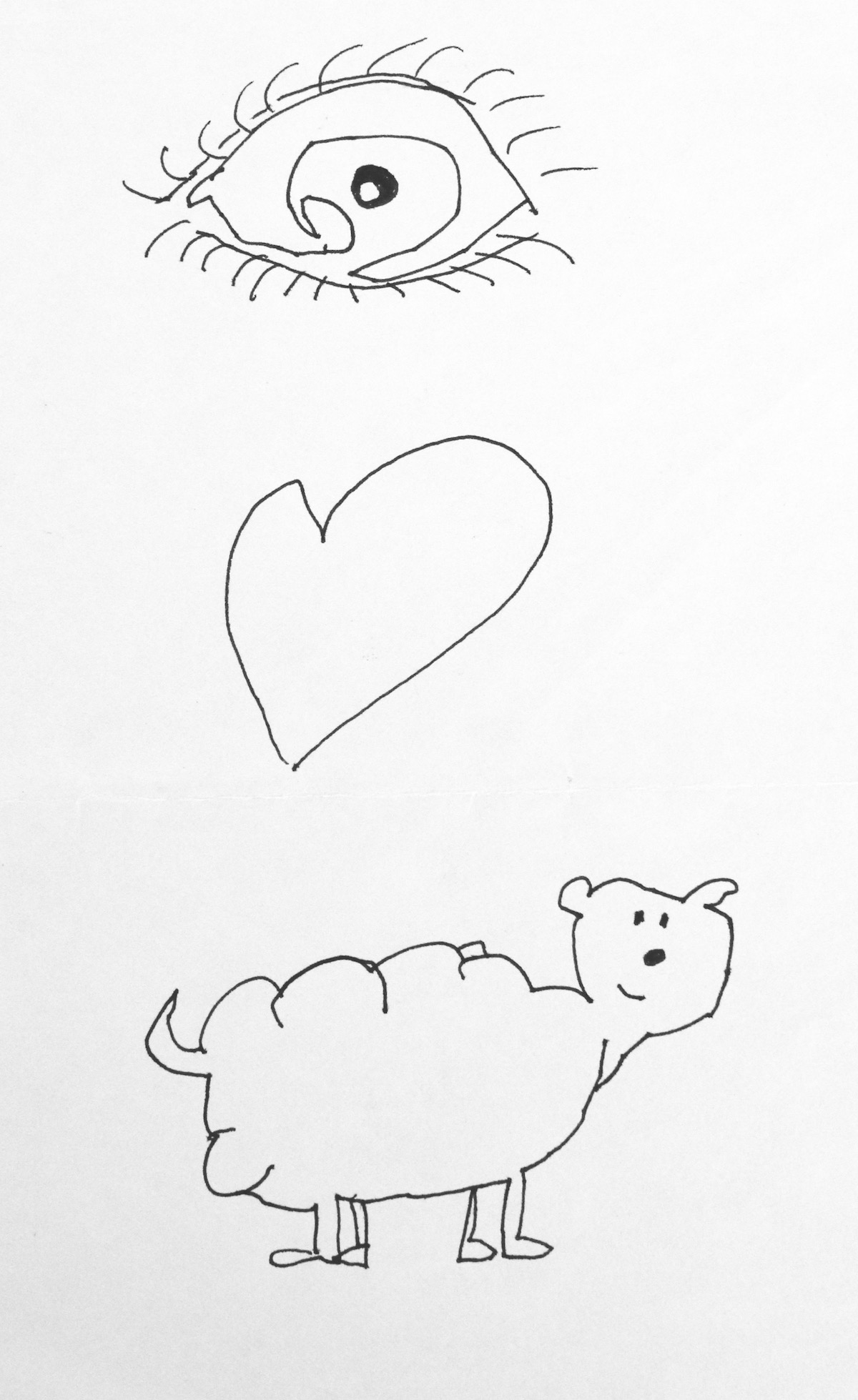 If you're stumped (like I was), that's a "Ewe" (a female sheep) on the bottom — hence the phrase "I Love You." How the heck can I keep up with that?
In addition to cards, I enjoy making a special dinner and dessert for my special guy.  For this year's dessert, since I'm trying to not indulge TOO much by way of a decadent chocolate dessert or a bunch of pretty, decorated cookies, I dipped fruit into some yummy chocolate. Who wouldn't like that?!? While there are definitely calories in the chocolate, I think the fresh fruit balances out the guilt 🙂  Plus, it's Valentine's Day, for Heaven's sake, and we all deserve a treat on this special day of love.
I think you'll find this to be super-easy, even if you're "culinarily challenged" as some of you have described yourselves.  But here are a few tips for success, just in case:
1) wash and gently dry berries with a paper towel (and sliced fruit pieces, too) so the chocolate sticks better.
2) use room-temperature berries/fruit.
3) keep the stems/leaves on your berries in order to make a nice contrast with the chocolate.
4) try using semi-sweet or bittersweet chocolate, especially if you have very sweet/ripe fruit (it's a nice balance).
5) experiment with mix-ins to enhance the chocolate flavor, like fruit zest, cinnamon, chili pepper, salt or espresso powder.
6) don't worry about perfection – it's all about having fun and enjoying the delicious combo of chocolate and sweet fruit 🙂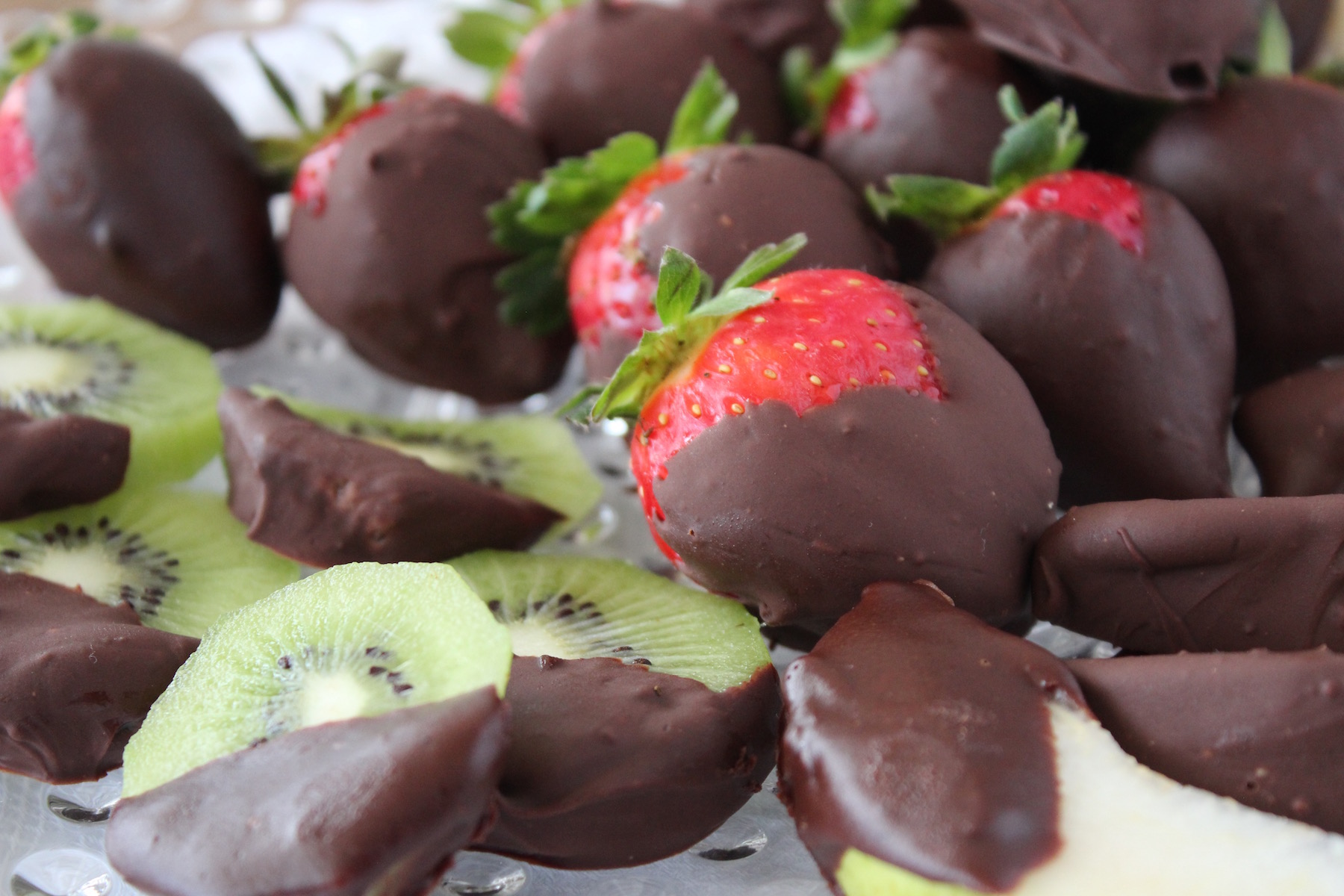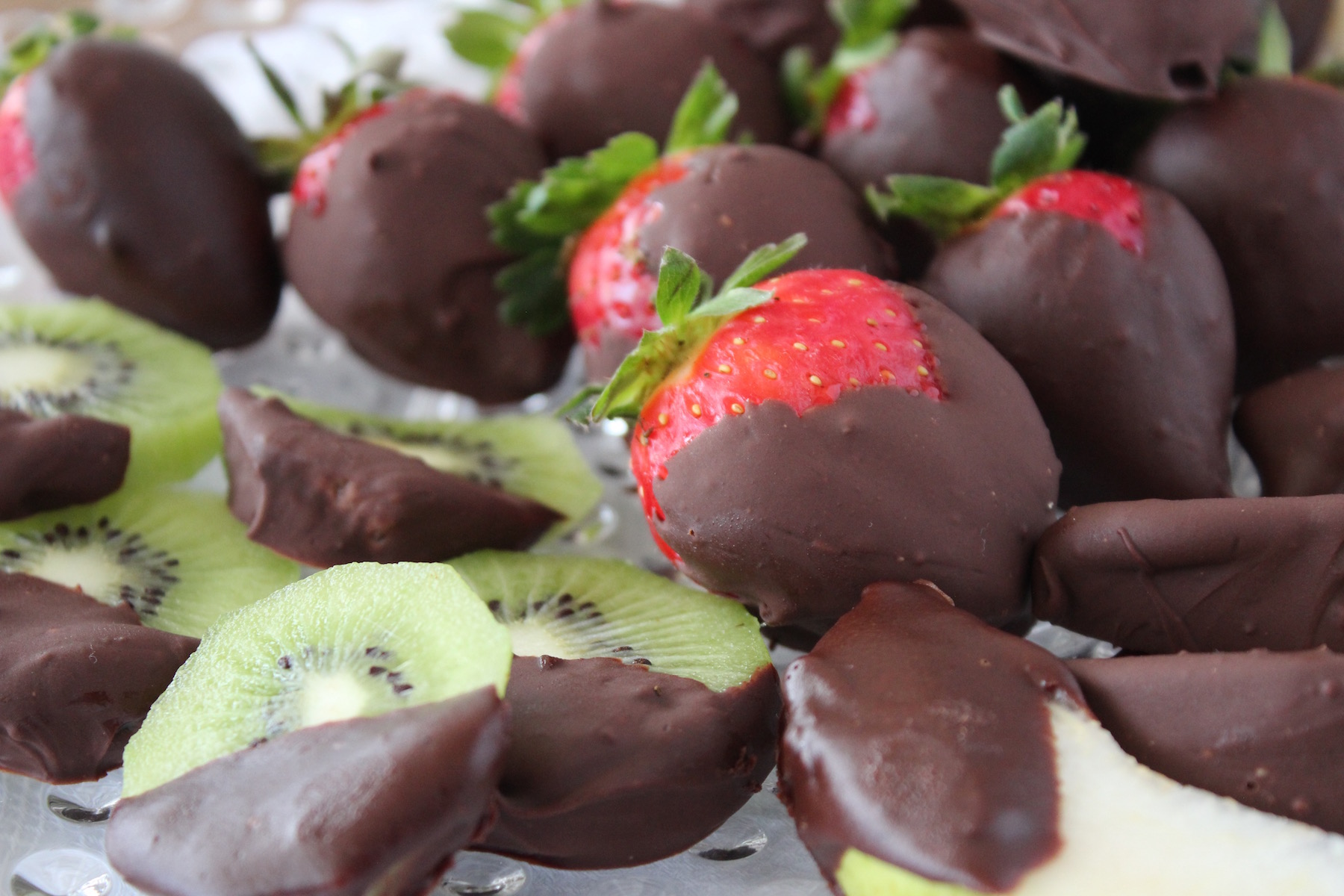 Happy Valentine's Day to all!

Orange-Infused Chocolate Covered Fruit
Fresh fruit is extra delicious with this orange infused chocolate.
Author:
My Delicious Blog
Ingredients
8 oz. semi-sweet chocolate morsels
1 tsp. orange zest
~1 lb. fresh berries and sliced fruit (I used strawberries, kiwi and pears)
2 tsp. heavy cream (optional - if the mixture gets too thick)
Instructions
Place a piece of parchment paper (or foil or wax paper) onto a large baking sheet.
On a separate plate, place all prepared berries and peeled/sliced fruit.
In the bowl of a double boiler over low simmering water, add the chocolate and zest and stir until the chocolate is melted.
Dip each piece of fruit into the chocolate (about ¾ of the way up the fruit), then shake off excess and place on the baking sheet. (Note: If the chocolate starts to get too thick, add some heavy cream or a little bit of unsalted butter.)
Refrigerate about 20 minutes, until the chocolate hardens.
Remove from the baking sheet and keep the fruit in a covered container until ready to serve, so the chocolate does not turn whitish. (These sweet treats are best served the same day they're made!).