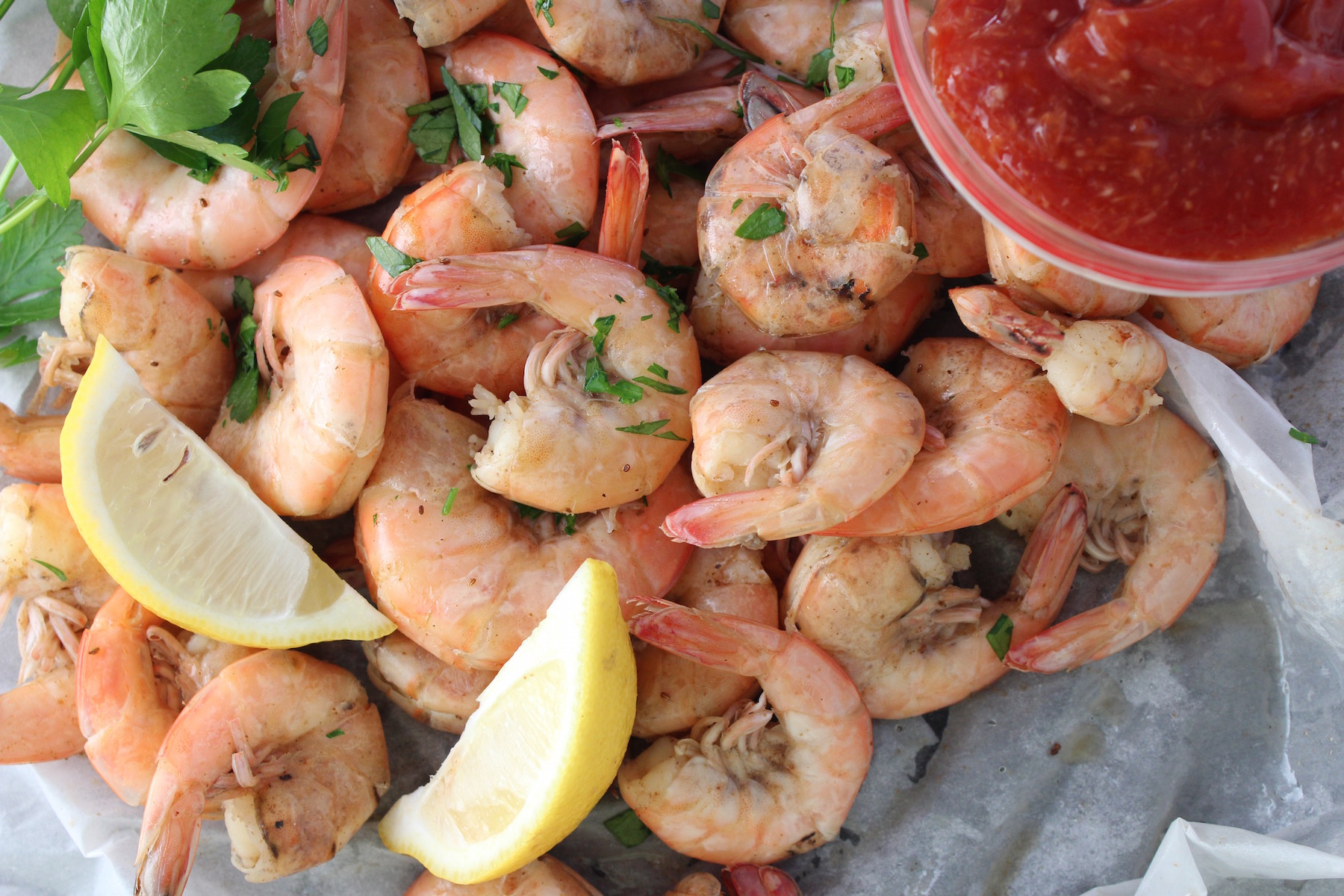 I sometimes get creative in the kitchen with seafood or produce in an attempt to offer new possibilities using 'old standards'.
But sometimes an ingredient simply begs to be used in a classic dish.
When my friends at Left Coast Seafood Company recently offered me some fresh Gulf shrimp, I was SO excited.  Those talented restaurant purveyors are apparently exploring the possibility of offering fresh Gulf shrimp on their menu, and asked if I'd give them a test run for feedback. Not one to turn away a culinary challenge, I happily took it on!
But what to do with these gorgeous shrimp? Scampi? Roasted with herbs and garlic? Baked with butter and breadcrumbs? Shrimp and grits? Skewered on the grill? Poached? Too many possibilities!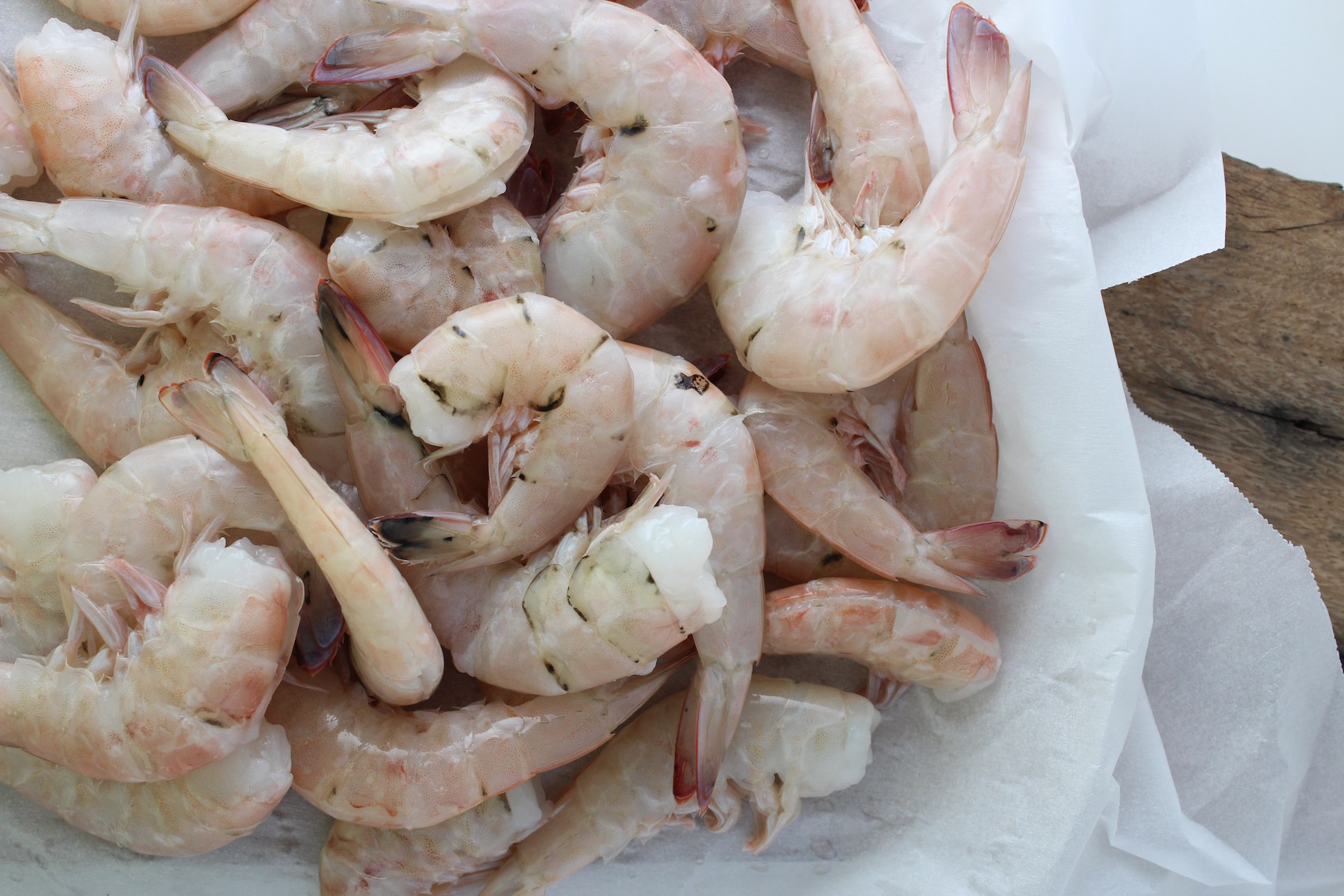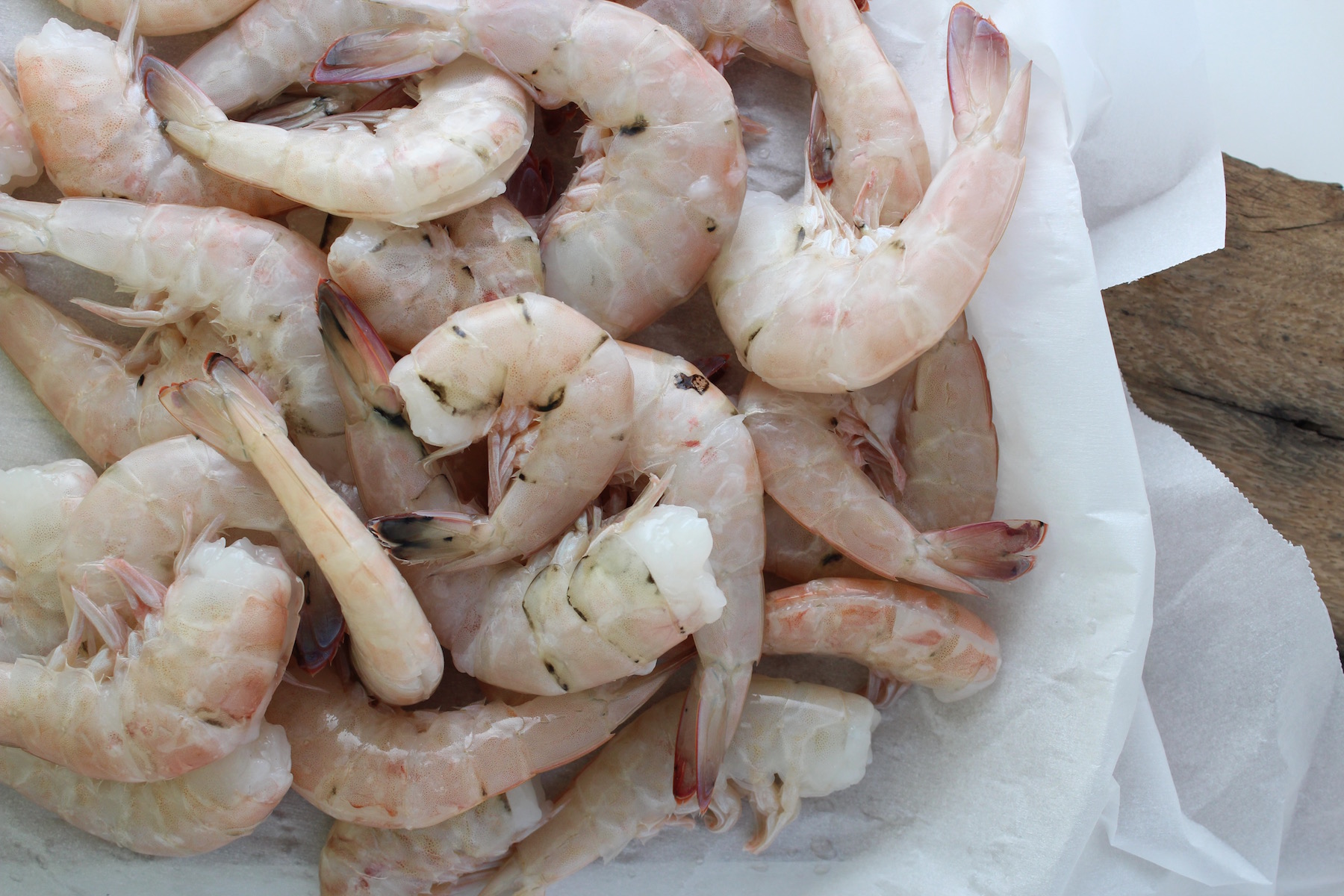 That's when my husband suggested peel and eat shrimp in a tasty beer & Old Bay bath and I knew it was just the thing for these beauties.  Not only classic, but also, easy and fun, and who doesn't like that combo?
Enjoying peel and eat shrimp at a restaurant is always a treat – it's usually is a sign of summer for many folks, and for those of us who live in Florida, we have access to great, fresh seafood pretty much year-round at restaurants.  But we can also make them at home, which allows us to make them just the way we want.  And if your family has a history of steaming them at home, I'm sure you have a tried-and-true recipe that makes them disappear quickly at the table. Flavorings may differ slightly, but some basic principles remain true: 1) start with really fresh shrimp, 2) make a poaching/steaming liquid of tasty ingredients that result in well-rounded flavor, 3) don't overcook the shrimp, and 4) serve with a delicious dipping sauce (the zingier the better, in our house).
Clean up is pretty easy too, provided you just pile the whole bunch of shrimp onto heavy-duty paper 🙂
These shrimp were so flavorful and tender, and they were even better when dipped into cocktail sauce brimming with horseradish (did I mention we like things zingy in our house?). We enjoyed them for lunch, sitting on our deck on a sunny day, as our cat Phoebe waited anxiously for a taste.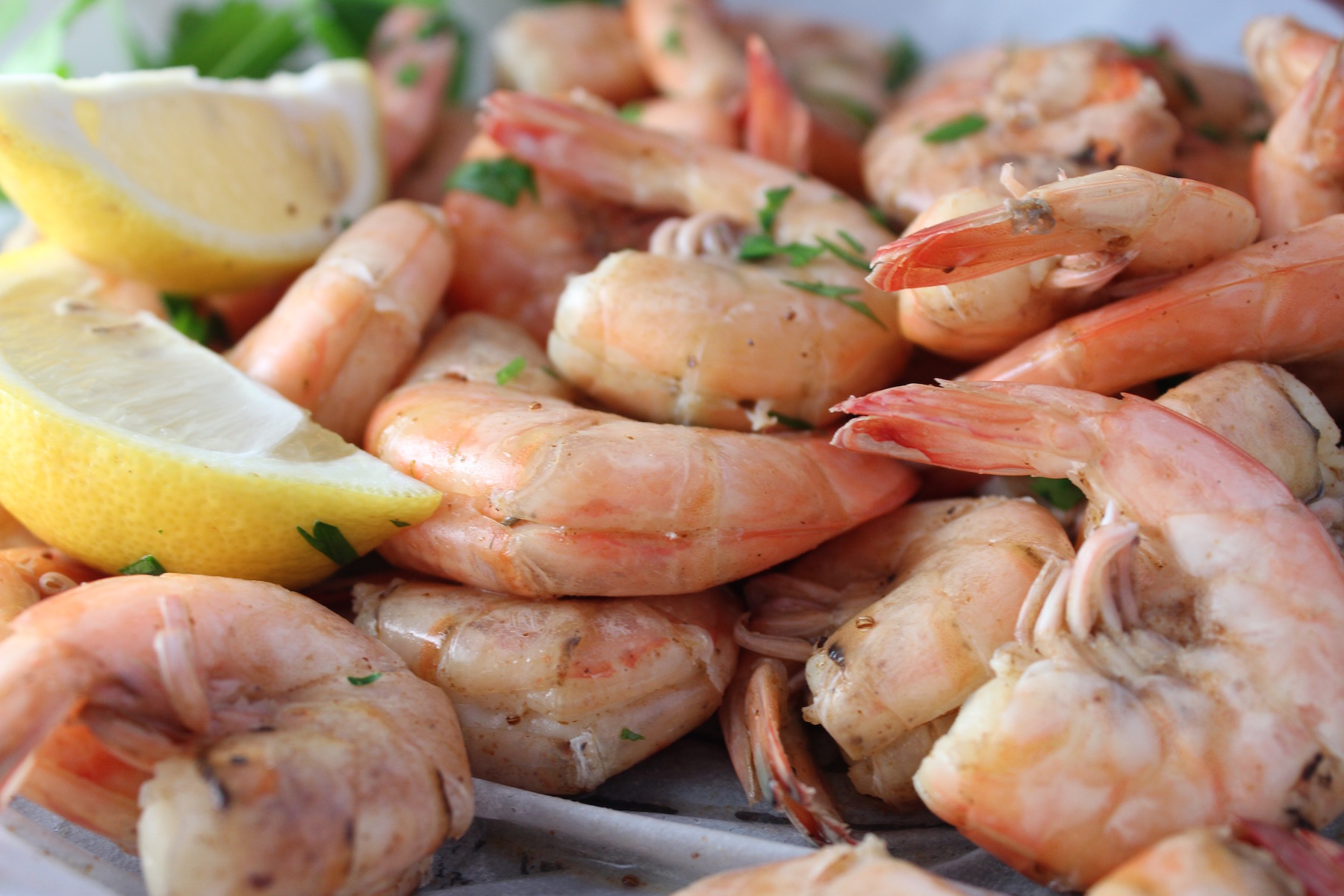 Life doesn't get much better than that, right?

Classic Peel & Eat Shrimp
Steamed Gulf Pink Shrimp tastes delicious when paired with this spicy horseradish sauce.
Author:
My Delicious Blog
Ingredients
4 Tb. unsalted butter
2 Tb. Old Bay seasoning
1 shallot (or small onion), minced
1 clove garlic, peeled & minced
1 c. beer
1 c. water
2+ lbs large shrimp - shell split & deveined
Fresh parsley for garnish
Lemon wedges
Cocktail Sauce
6 Tb. ketchup
¾ Tb. prepared horseradish (or less if you don't want it too spicy)
1 Tb. lemon juice
Pinch crushed red pepper
Pinch kosher salt
Instructions
Prepare the shrimp: using small, sharp scissors, cut through each shell along the top of the back, which exposes the vein. Remove the vein using the tip of a small knife. Rinse shrimp and set aside.
Make Cocktail Sauce by mixing all ingredients in a small bowl; set aside until ready to use.
In a deep sauce pan or small stock pot, combine butter, Old Bay, shallot and garlic and cook over medium heat for a couple of minutes.
Add beer and water and simmer for a minute.
Add shrimp into mixture; stir lightly to combine shrimp and liquid, then cover and cook for a few minutes over medium heat. Check periodically for doneness. Once shrimp are pink, remove from heat (don't overcook or they will be tough!).
Remove shrimp using a slotted spoon onto a serving platter or butcher/newspaper.
Drizzle with fresh lemon juice and minced parsley (optional).