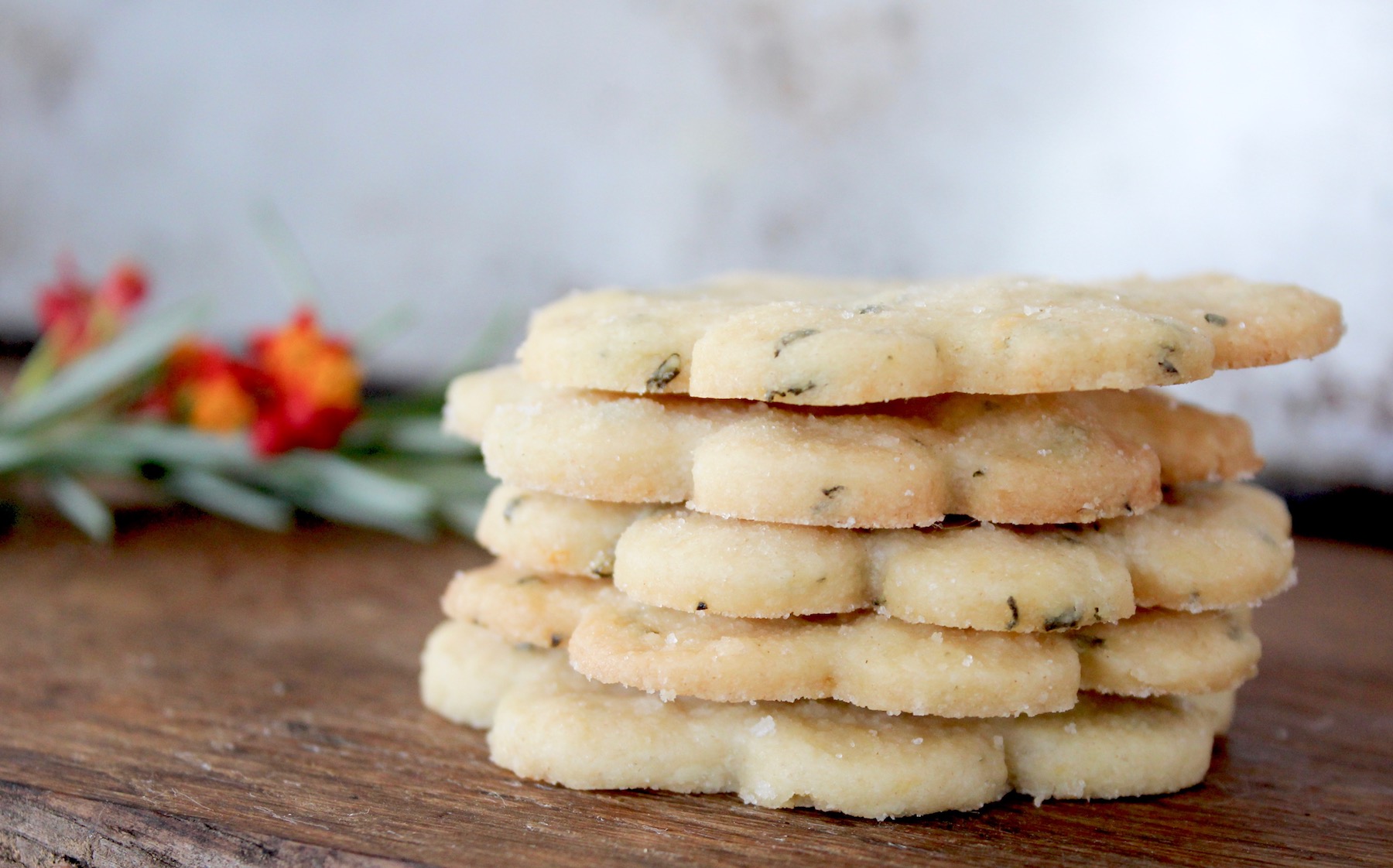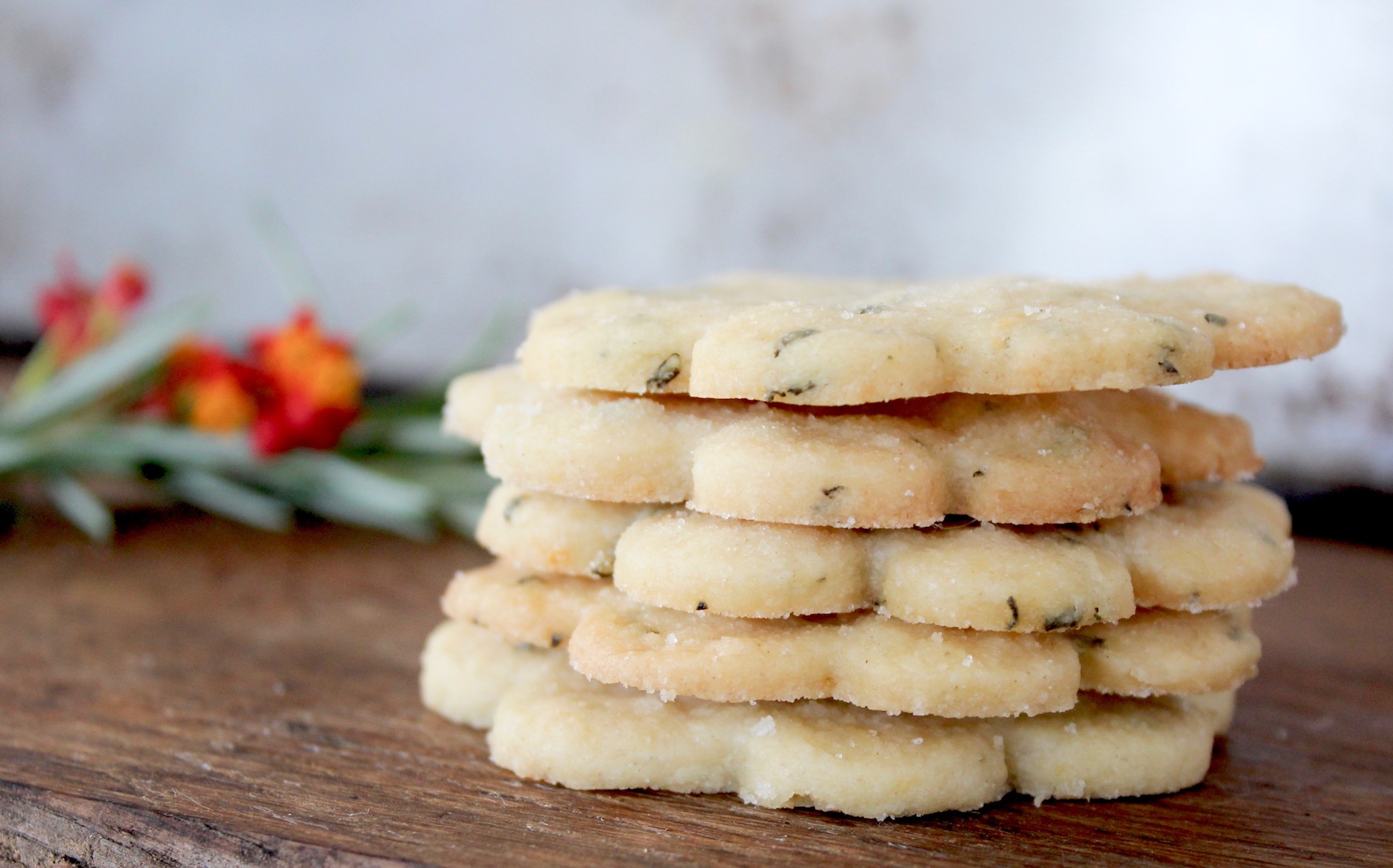 Rosemary is a beautiful, fragrant herb known for
remembrance
and
friendship
.  It's also a source of iron, calcium and B-6, and even has ancient healing roots for ailments like muscle aches, memory loss and hair loss. This stuff has it all!
Because it thrives in a sunny climate and loves rain (we've been having a lot of it lately), my rosemary plant has been growing like crazy.  Check out this small portion I trimmed this week: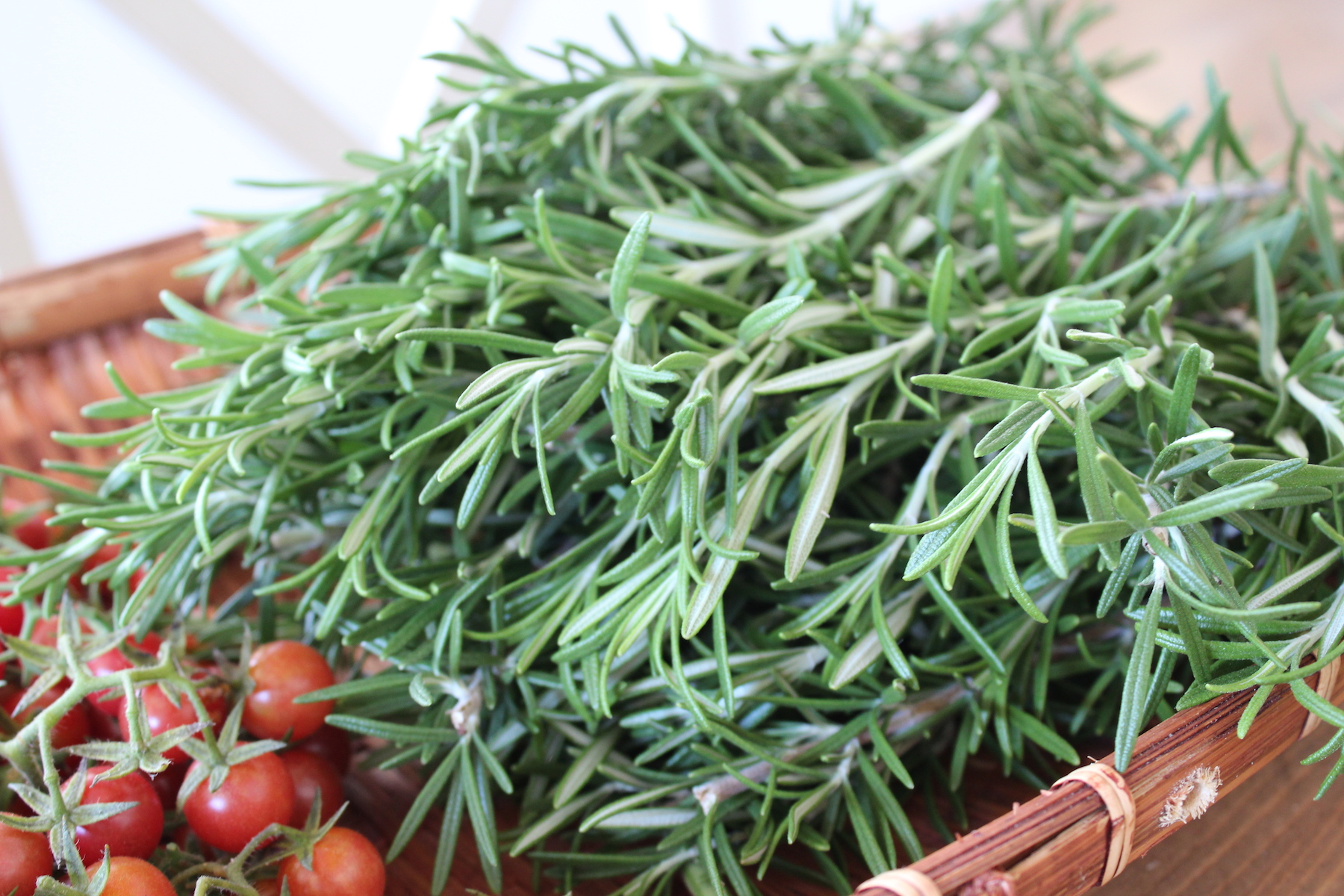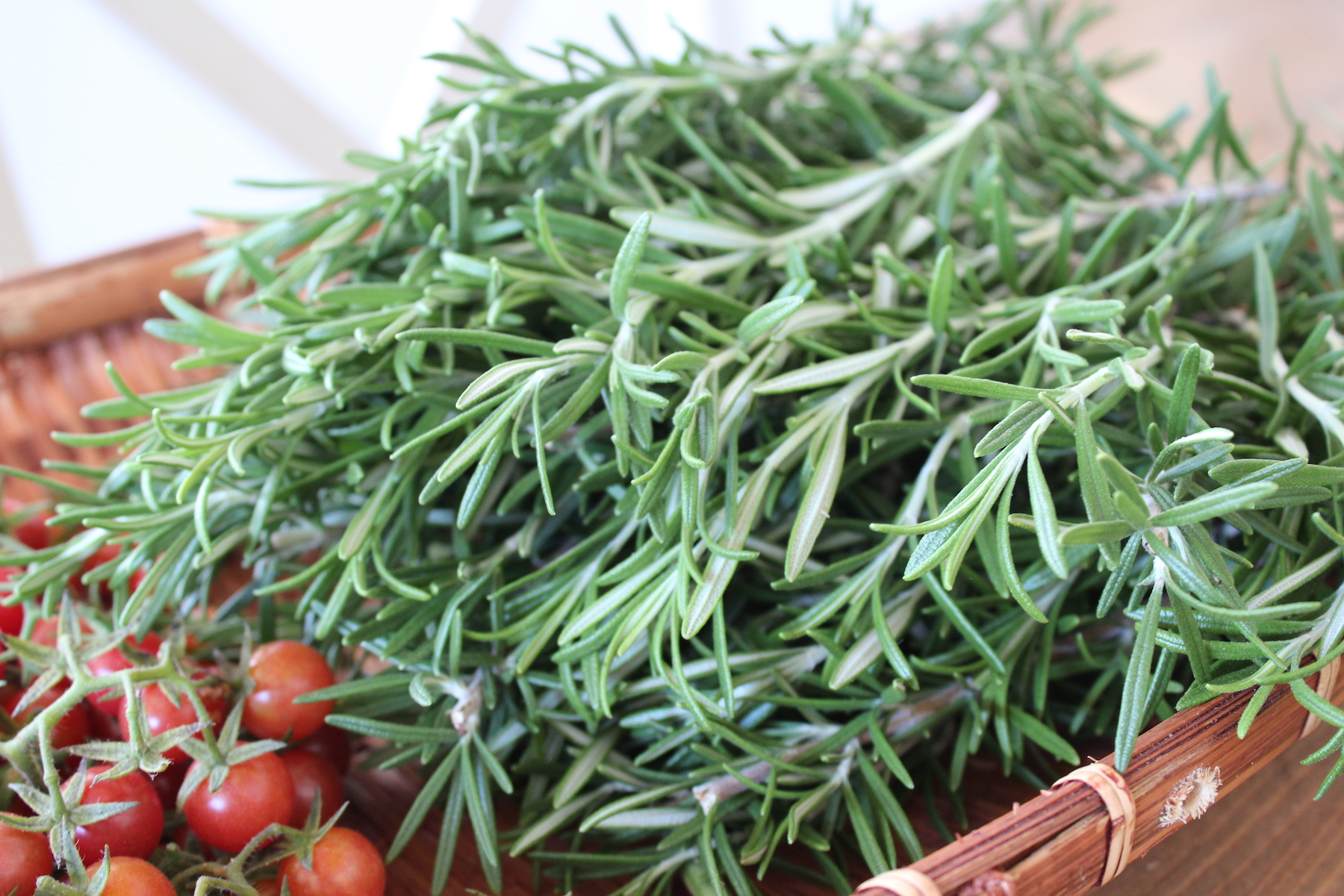 And when life gives you lots of rosemary, you start thinking about what to do with it. Fresh rosemary is a great complement to roast chicken or lamb, a sprig of it offers floral undertones to a luxurious cocktail, and its woody stems are great for skewering things.  But when your plant produces as much as mine, you have to come up with a solution that uses A LOT of it.
My answer came while I was considering what to give a dear friend whose birthday is the day after mine.  Since rosemary is symbolic of friendship and remembrance, I figured a rosemary-themed gift would be perfect.  I trimmed 4" pieces of the fragrant herb to form bundles, then placed them on a round frame, attaching each with wire to make a wreath.  This is a great solution to the challenge of 'rosemary abundance' and it's the gift that keeps on giving since its fragrant stems share their beautiful scent for about 2 weeks.  Maybe I'll write a post about the details of how to make one but, for now, here's the finished product: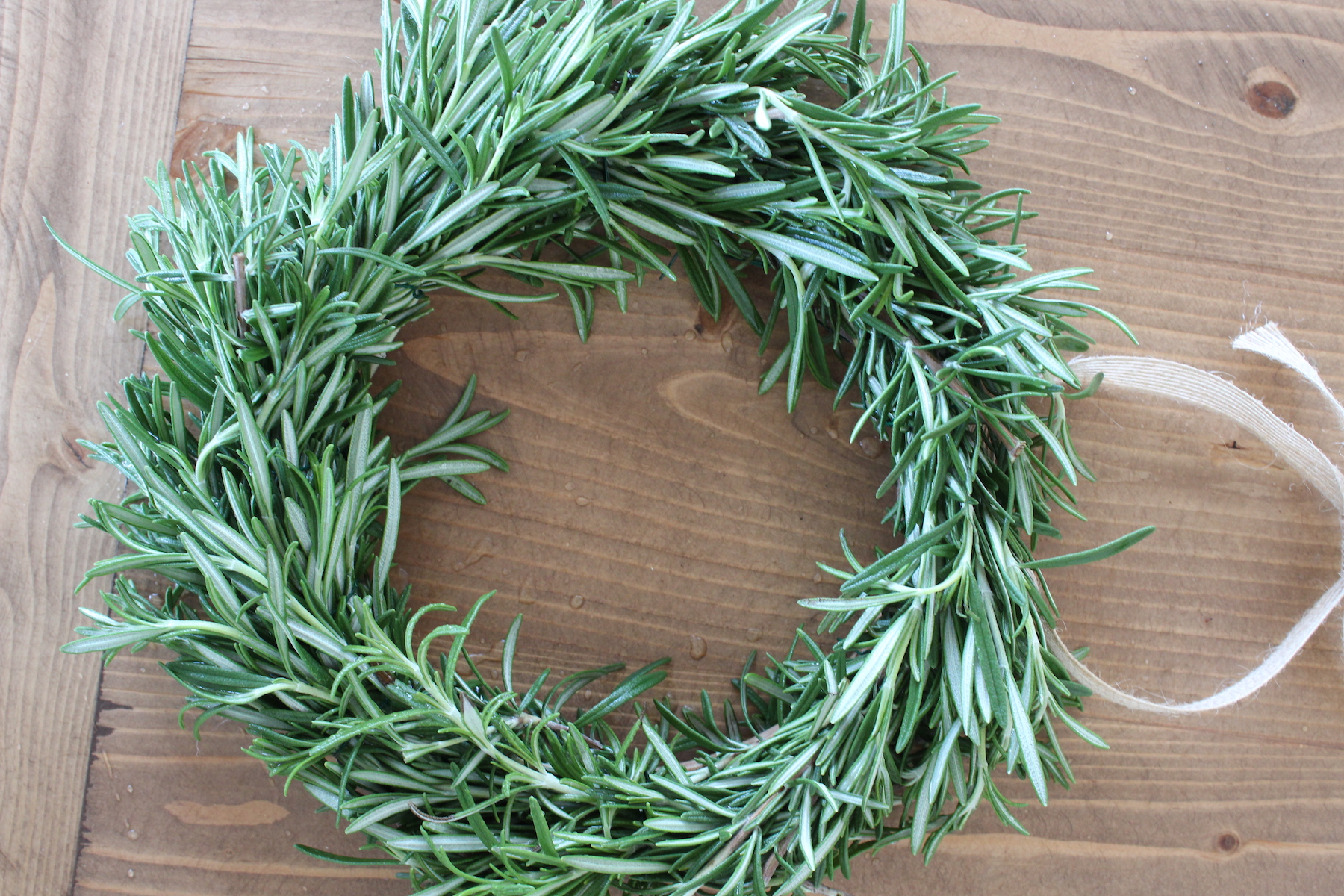 I also decided to make a batch of buttery, crispy, shortbread cookies, adding in lots of minced rosemary and some lemon zest — one of my favorite combos.  The cookies proved to be the perfect solution to a twofold challenge — not only would they make a nice gift, but also, they were a good dessert option for my sweets-loving hubby 🙂  They're perfect with a cup of tea, or simply as a dessert, after you've enjoyed a very healthy salad 🙂  Sure, they're rich and full of butter and flour, but heck, once in a while it's nice to indulge.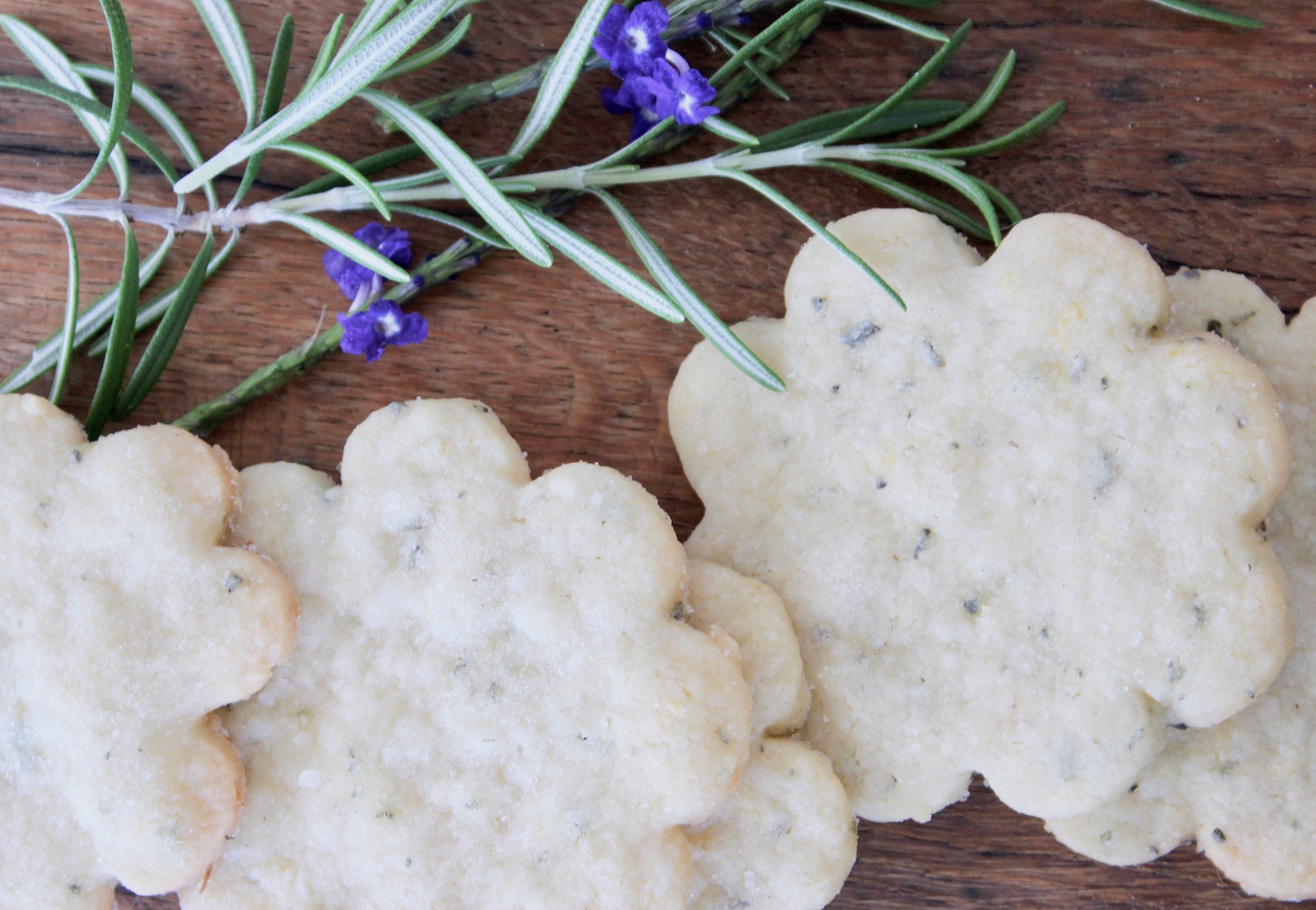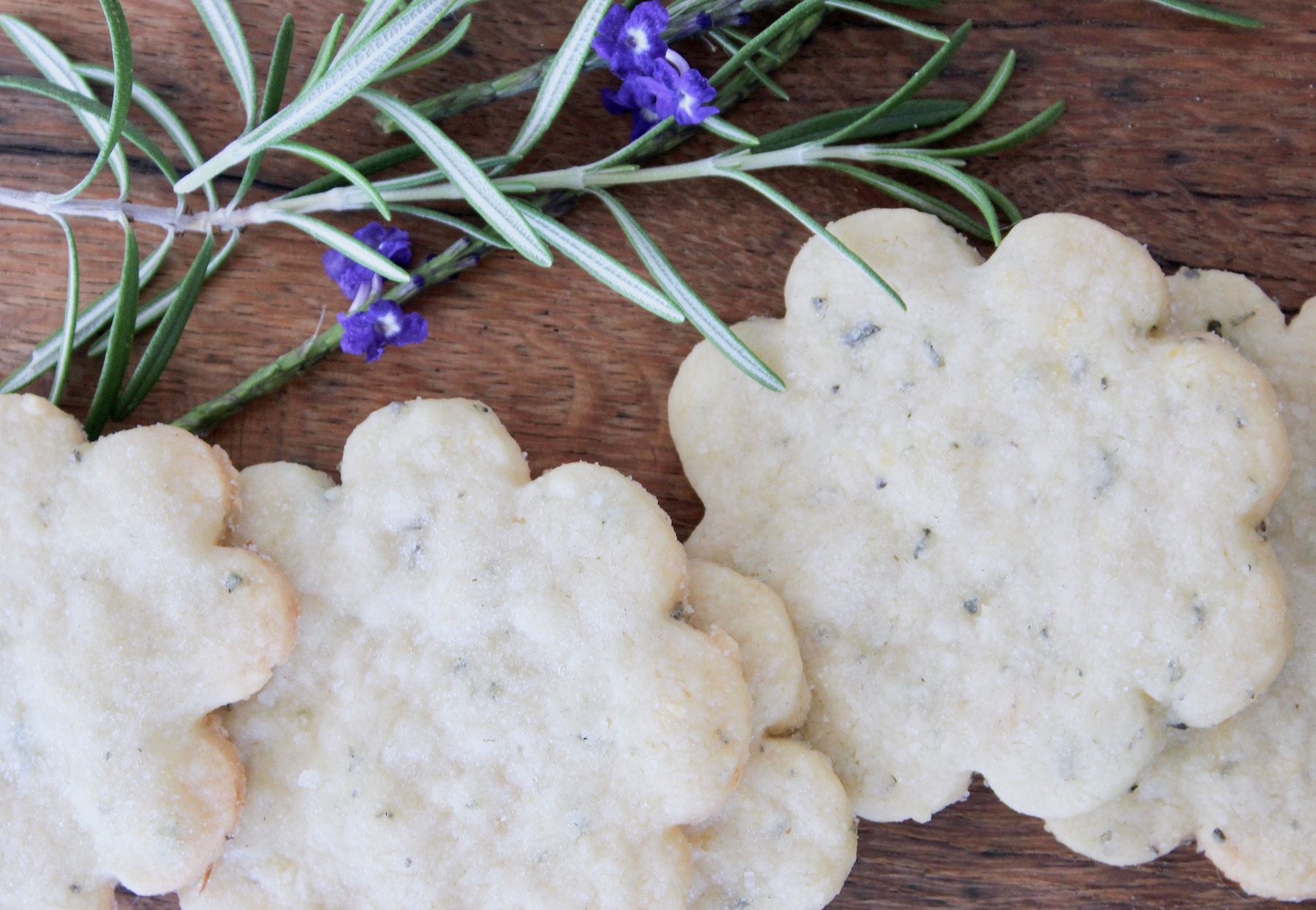 Celebrate friendship!
Now, if only I could remember where I put my keys. . .
Rosemary & Lemon Shortbread Cookies
Buttery cookies with fresh rosemary and lemon zest are simply divine.
Author:
My Delicious Blog
Ingredients
1½ c. cold, unsalted butter cut into small cubes
⅔ c. granulated sugar
2 Tb. fresh rosemary, finely minced
1 Tb. lemon zest
¼ tsp. kosher salt
2¾ c. all-purpose flour
Instructions
In the bowl of a stand mixer fitted with the paddle attachment, add butter and sugar and mix until light and fluffy (3-4 minutes).
On very low speed, add rosemary, lemon zest, salt and flour and mix until just combined.
Remove bowl from blender and finish stirring with a wooden spoon or rubber spatula until fully mixed.
Wrap dough into a sheet of plastic wrap, flatten slightly to a disk and refrigerate 1 hour.
Heat oven to 375 degrees.
Line a baking sheet with parchment paper.
Remove dough from refrigerator and allow to sit for a few minutes so it softens enough to roll out.
Sprinkle flour onto a flat surface and roll out the dough with a rolling pin to about ¼" thickness. Use a cookie cutter to cut shapes into the dough. Place cookies onto the baking sheet, about 1" apart. Optional: sprinkle each cookie with a bit of sugar, for extra crunch.
Refrigerate about minutes before placing into the oven.
Bake 8-10 minutes (if the edges get a little brown, that's ok - they're even more delicious).
Remove from oven and cool on a wire rack.
Notes
If possible, cool down your baking sheets between batches - this will reduce the possibility of the cookies melting on the sheet before being popped into the oven 🙂