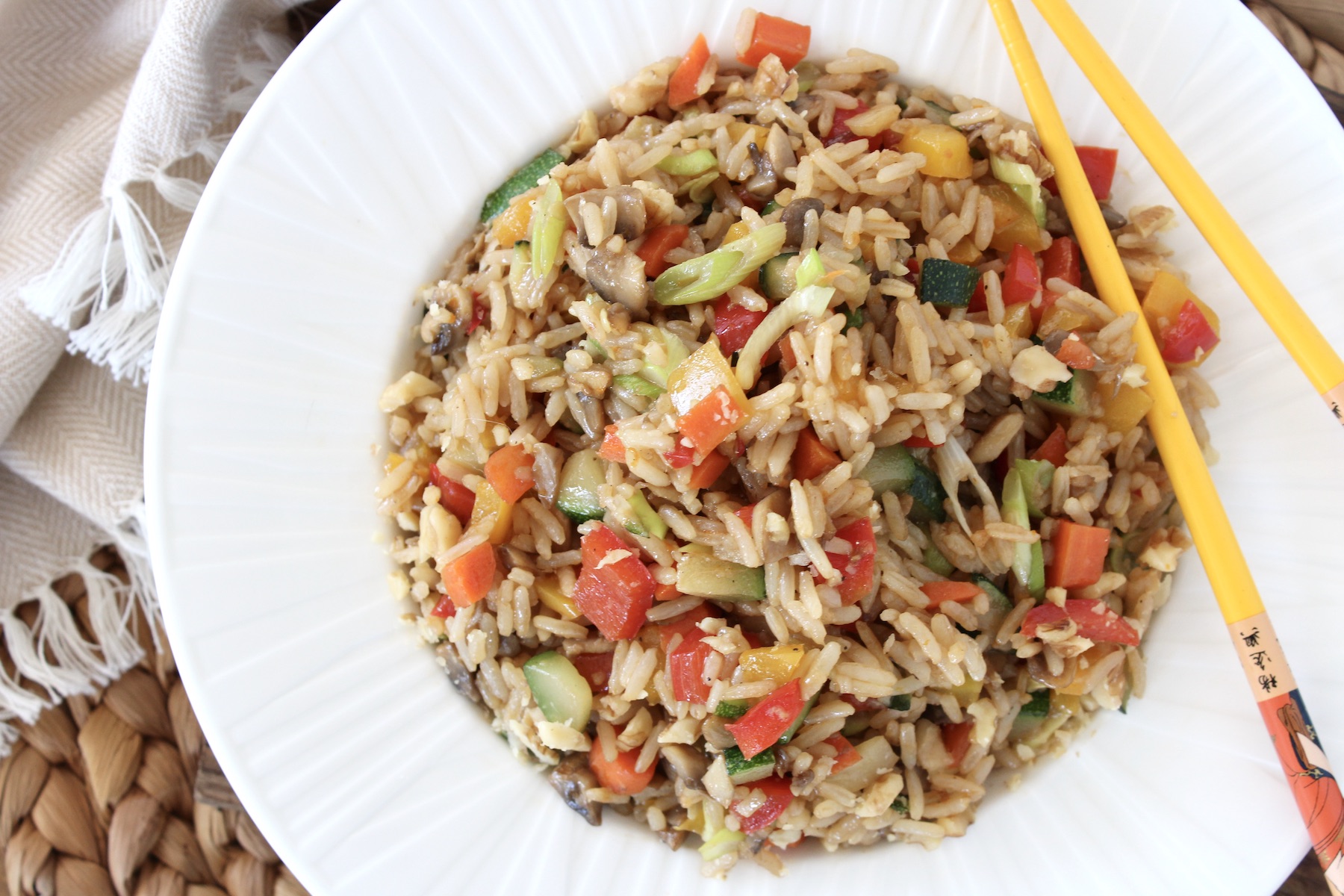 When I was a kid, going out for Chinese food was a big deal.  Back then, there wasn't a Chinese restaurant on every block, but in the suburbs of Boston, we knew where to go, and after 40 years I still remember the aromas that greeted us at the China Plaza.  The place was decked out in red and gold, Naugahyde booths and hanging lanterns – the ones with the awesome, silky, red fringe.  The waiter delivered the food on a rolling cart filled with covered stainless steel pedestal dishes.  He then uncovered each dish, revealing the steamy goodness inside, and placed them in the middle of the table, as we all drooled.  I especially loved the piled-high fried rice (filled with Chinese BBQ pork) and the fortune cookies 🙂
On the way out my parents usually let me and my brother get something at the gift counter — I always went for the little mice covered in rabbit fur (still have one), folded fans, or tiny Chinese lanterns (I hung those in my doll house).
Sadly, I can no longer visit the China Plaza, but I can make my own version of fried rice at home, a tad healthier, too!
I always keep rice in the fridge because it makes for quick meal prep when time is short.  I usually make brown rice, but this week it was jasmine rice.  If you've never made it, please give it a try because as it cooks it exudes a beautiful, floral scent, and it's really delicious.  Cold rice (made at least a day ahead) is great for stir frying because the grains aren't stuck together and the final texture is more appealing (i.e., not a mushy mess).  This recipe isn't traditional Chinese fried rice (with lots of oil and salt), but it has similar components, and I simply made it into my style of cooking.  I also didn't include scrambled egg, but you could add that, too.
I used a bunch of brightly-colored veggies cut into similar sizes for even cooking, and paired them with a sweet and savory sauce of orange zest/juice, soy sauce, brown sugar and Sriracha (optional), finished with toasted sesame oil.   You can serve it as a side or as a main course (maybe toss in a grilled protein, too).   It comes together in about 15 minutes and, while not served by a fast-moving waiter with a rolling cart, it's mighty tasty.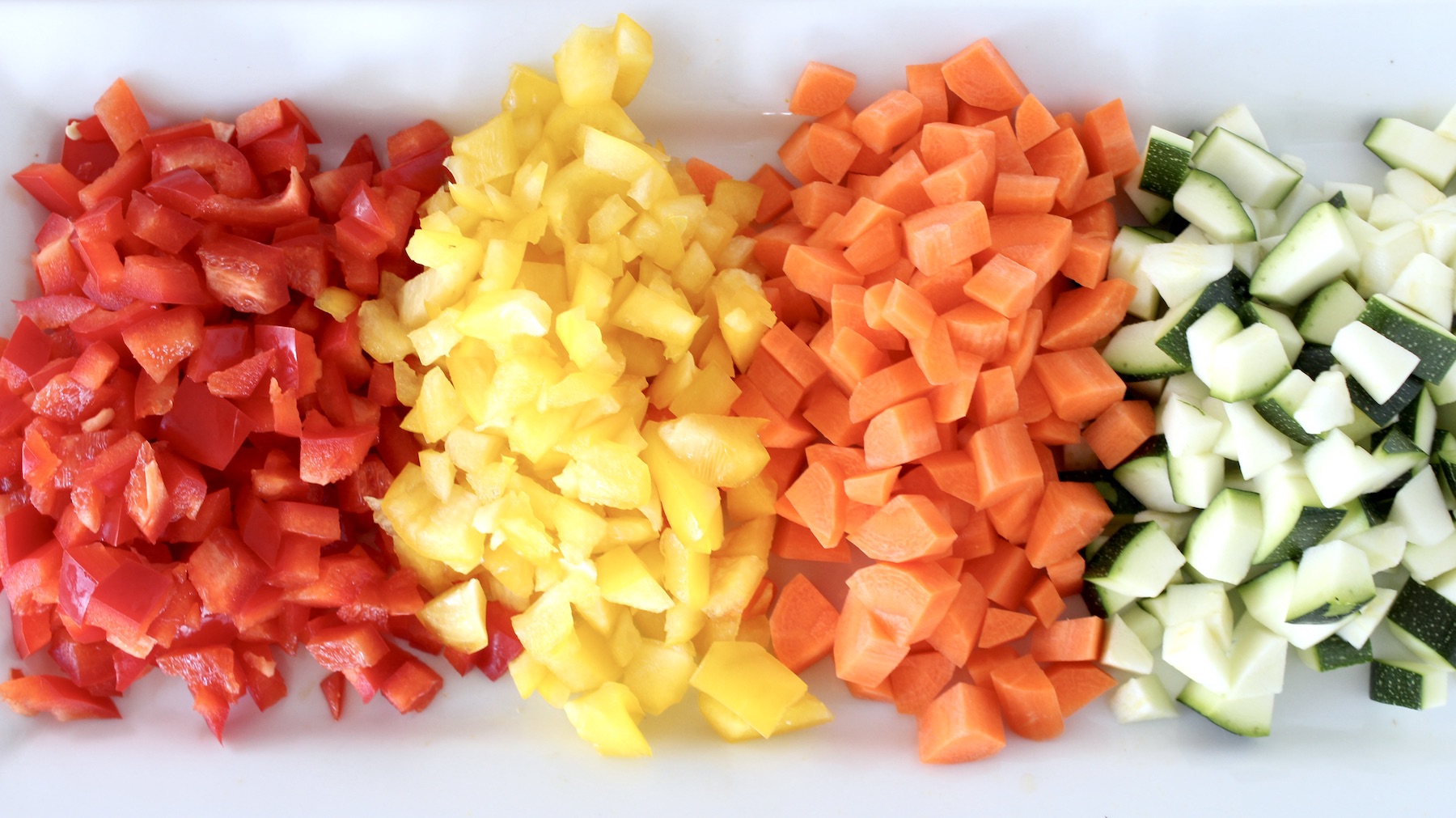 And don't forget to have one of these when you're done. . .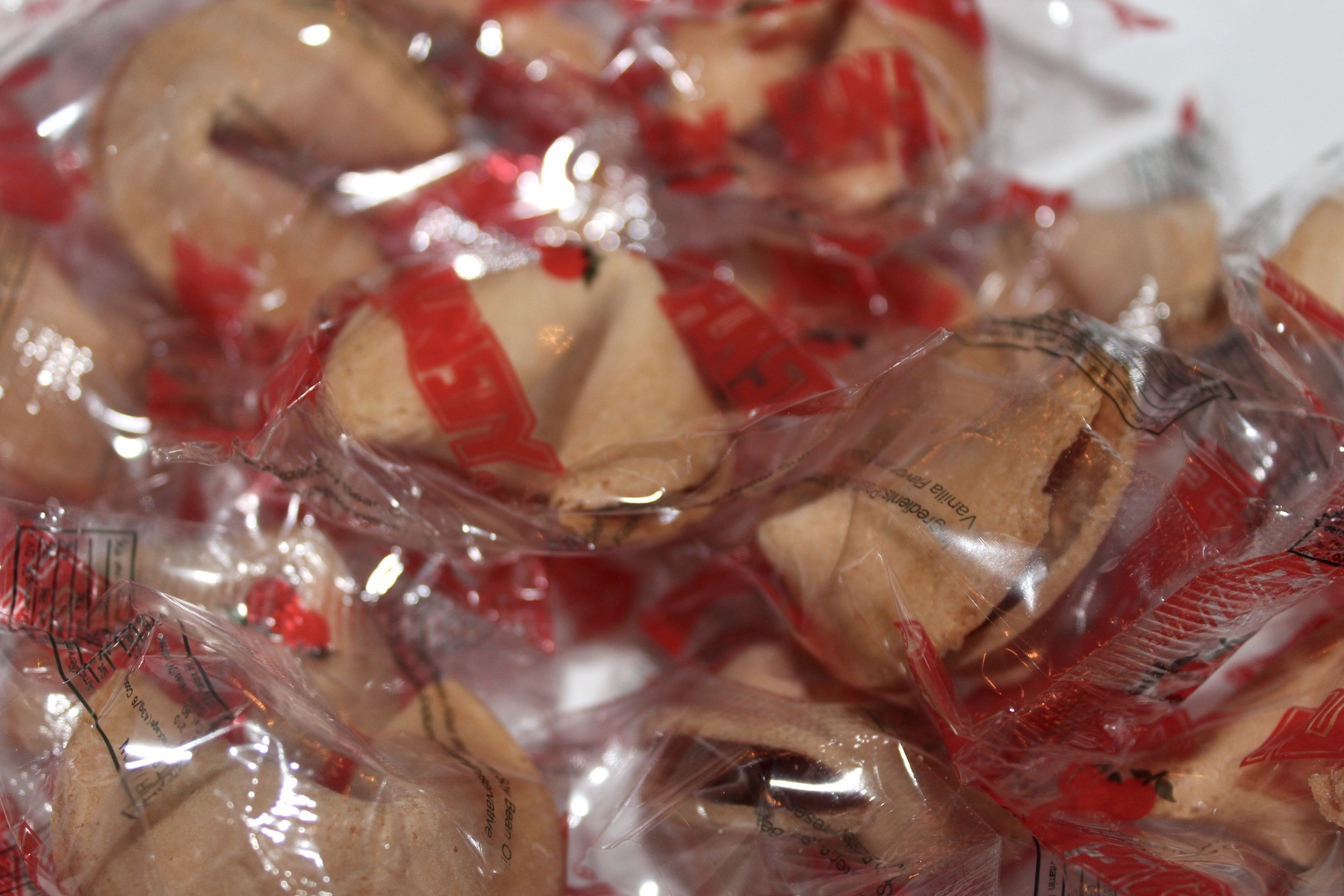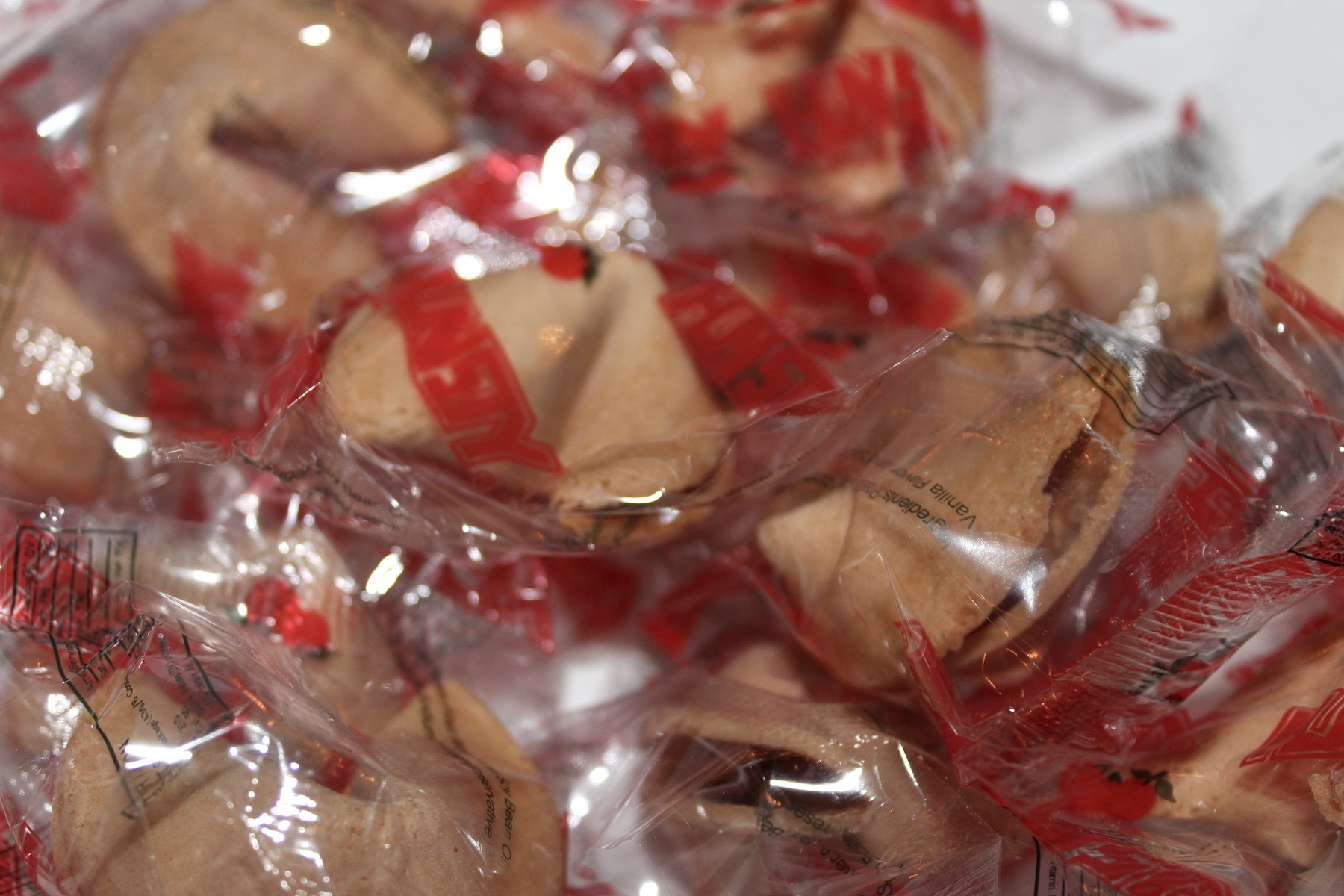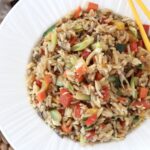 Print Recipe
Veggie Fried Rice
A quick, meatless meal (or side dish), filled with jasmine rice, lots of veggies, and a savory/sweet sauce to boot.
Ingredients
2

Tb.

Vegetable oil

1

medium

Carrot, peeled & quartered

1/2

medium

Zucchini, quartered

1/2

c.

Red Bell pepper, chopped

1/2

c.

Yellow Bell pepper, chopped

1

c.

Mushrooms, chopped

1-2

cloves

Garlic, peeled & grated or minced

1"

piece

Fresh ginger, peeled & grated or minced

4

Scallions, thinly sliced

3

c.

Cooked jasmine rice (see how to prepare - below)

2

Tb.

Toasted sesame oil (just before serving)

1/4

c.

Peanuts/almonds/cashews, chopped

(optional)
Sauce
1/4

c.

Low sodium soy sauce

2

Tb.

Light brown sugar

1/2

tsp.

Orange zest

2

Tb.

Orange juice

1

tsp.

Sriracha

(optional)
Rice (prepare at least 1 day in advance)
1

c.

Jasmine rice (dry)

1 1/4

c.

Water
Instructions
Rice
Combine rice and water in small saucepan. Bring to a rapid boil then cover, reduce heat to low, and cook 12 minutes. Without removing the lid, turn off the heat and let it sit for 10 minutes. Remove lid, check for doneness (it should be perfect!) and fluff with a fork. (Note: if for some reason grains are not tender, put back on the burner with a few tablespoons of water and cook over low heat again for a few minutes). Transfer to a container, allow it to come to room temperature, then cover and refrigerate 24 hours (until ready to use for this dish!). The yield is about 3 cups cooked rice.
Veggies & Prep
Cut veggies into similarly-sized pieces.

Whisk sauce ingredients in a small bowl; set aside until ready to use.

Add vegetable oil to a large skillet over high/medium heat. Add veggies and cook about 5 minutes, stirring regularly. Add garlic, ginger, scallions, cold rice; stir to combine and heat the rice through (about 2 minutes). Add sauce and stir 1-2 minutes. Turn off heat, stir in sesame oil and serve.
Notes
Note: as a main course, this will likely satisfy 2-3 people.  As a side dish, at least 4.