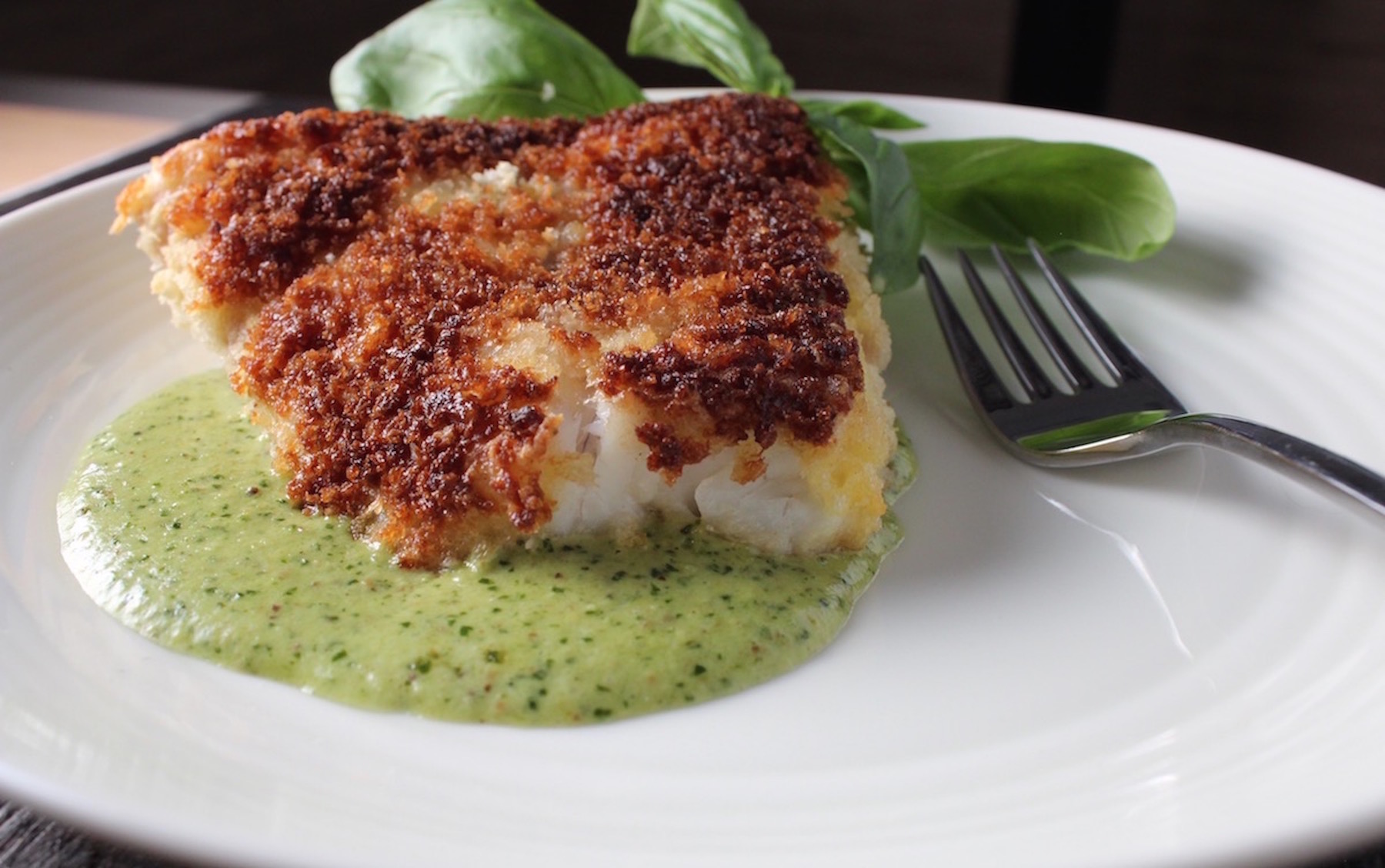 Scamp is like the best Grouper you've ever had.  It is beautiful, white, light and flaky.  It's also versatile, in that you can prepare it in a variety of ways.  Its flavor profile is mild – similar to that of Halibut or Snapper.  My hubby and I recently fished offshore with friends Jim and Wendy and had a great day — we were all particularly excited to land this Scamp.  You won't see it often in the supermarket (if you did, it would likely be pretty pricey), which makes this haul all the more appreciated.  Since you can't find it readily at the supermarket, this recipe works well with any Grouper or flaky, white fish.
Here's a pic of Wendy and me with our prize-winning fish: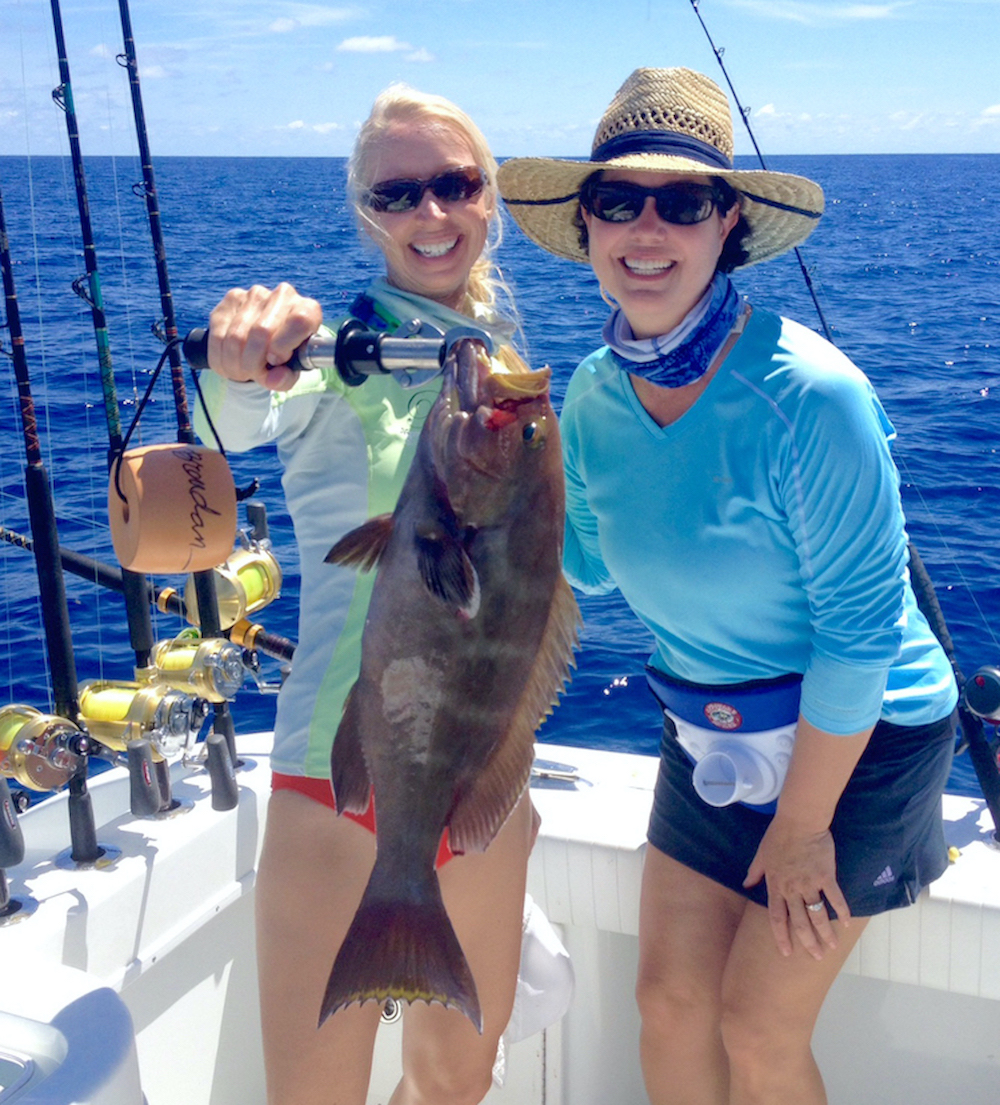 I decided to go with a crunchy dish – not deep fried – coated in panko, seared/browned on the stovetop, then finished in the oven.  Armed with some basil pesto I had made earlier, along with some leftover heavy cream,  I thought a simple basil pesto cream sauce would be a nice complement to the crunchy fish.  Enjoy!

Crunchy Scamp with Basil Cream Sauce
Scamp, from the Grouper family, is a delicious fish. When paired with this cream-basil sauce, it's even more delicious.
Author:
My Delicious Blog
Ingredients
~1 lb. Scamp/Grouper fillets, cut into 2 portions, cleaned & de-boned
1 egg, beaten
½ - ¾ c. Panko (or more, depending on size of fish)
1 Tb. coconut oil
Basil Cream:
½ c. heavy cream
2 Tb. basil pesto (store bought or homemade - see Notes)
Instructions
Heat oven to 350 degrees.
Prepare dredging dishes - 1 for egg, 1 for Panko.
Lightly salt and pepper each fillet.
Dip each piece of fish in egg wash, then Panko. Set aside until ready to saute.
Heat nonstick pan to medium-high. Add coconut oil to pan. When hot, place fish in pan. Cook on medium-high for about 1 minute, then reduce to medium.
Flip fish when brown crust forms (you may need to add a bit more coconut oil to pan to ensure crunchiness).
When bottom layer is brown (about 1 minute), turn off heat and place pan in pre-heated oven.
Leave in oven for about 5 minutes - you don't want to overcook the fish!
Remove from oven and serve with basil cream.
Notes
Basil Cream Sauce:
Heat heavy cream in a small sauce pan.
When warm, whisk in the basil pesto.
Serve immediately with the prepared fish!