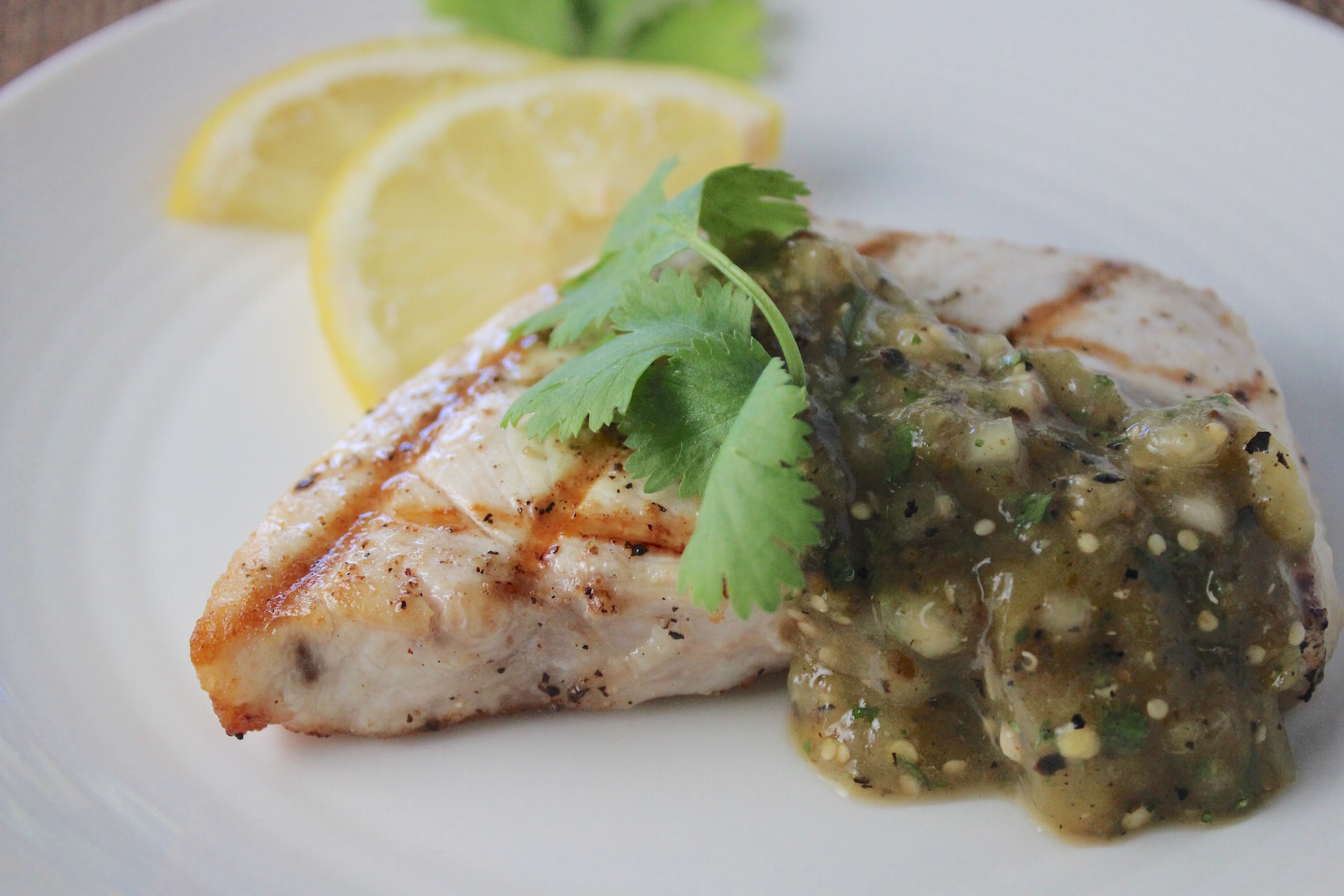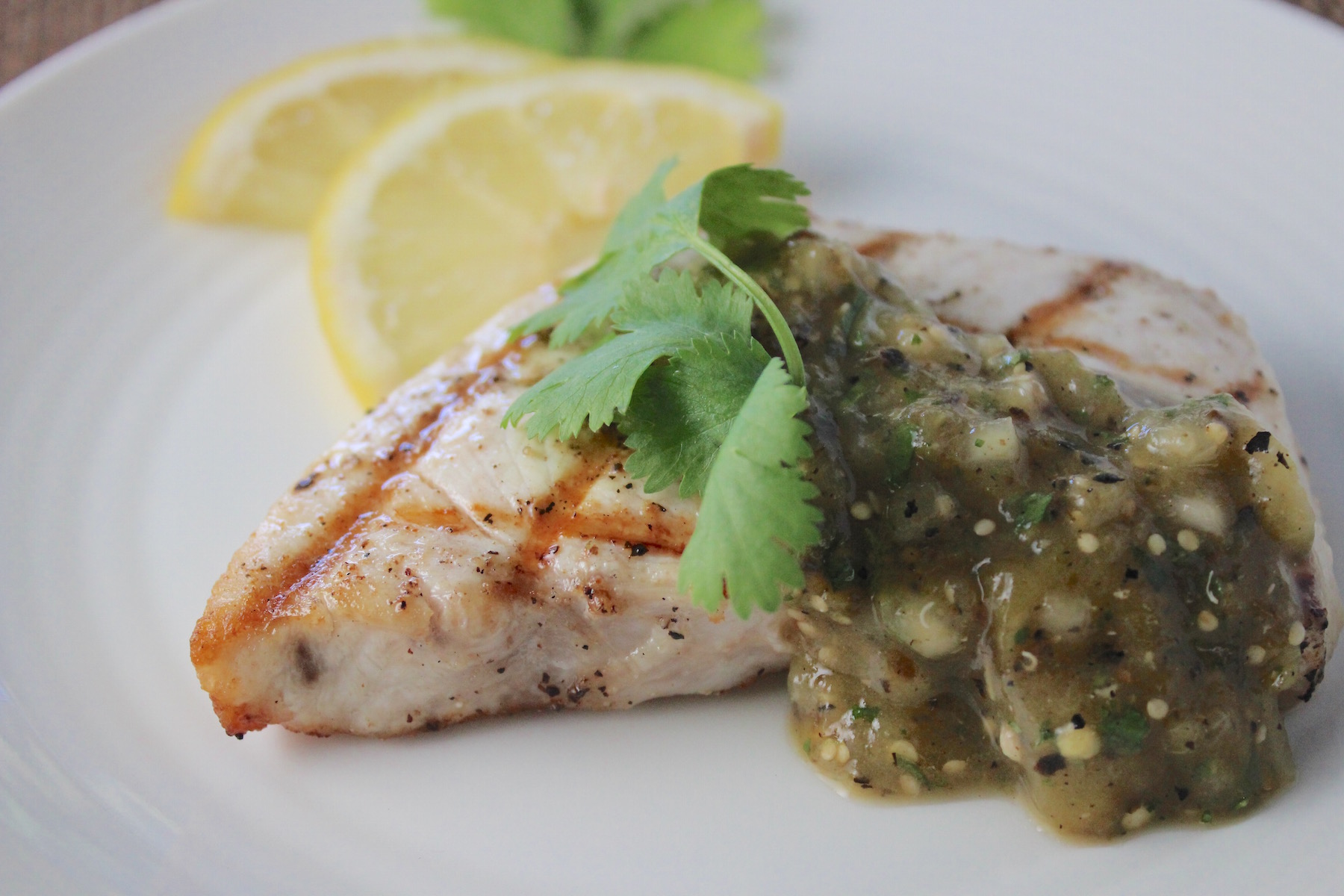 By now you may have noticed that most of the fish I cook is caught by someone in our household. Not only do we catch a lot of fish inshore, but we also have wonderful friends who have bigger boats to get us offshore pretty fast.  Here's what you typically need to catch great fish, way offshore:
(1) 39' (or larger) sport fishing boat
(3) 300 horse power motors
(1) on-call mechanic
(1) really good insurance policy
(50) bags of ice
(5) buddies to help get fish in the boat, fend off predators, and provide colorful commentary when fish aren't biting
(1) physician on board to remove a hook from your foot or check you for heat exhaustion
(40+) rods & rigs for any opportunity that may arise
(unlimited) snacks, water & Gatorade to prevent dehydration and starvation on those treacherous, hot, humid and very long days.
Or, you could befriend someone who not only likes you, but also likes to travel to interesting places to catch great fish, then SHARES some with you. Today, we're enjoying beautiful swordfish steaks, courtesy of our friend Glenn, who recently had a productive trip to Louisiana and was gracious enough to share some.
I decided to cook the fish simply — just olive oil, salt & pepper, tossed on the grill. Swordfish is sturdy, so it's perfect for grilling. Depending on how thick your steaks are, cook about 4 minutes on each side, until the fish flakes.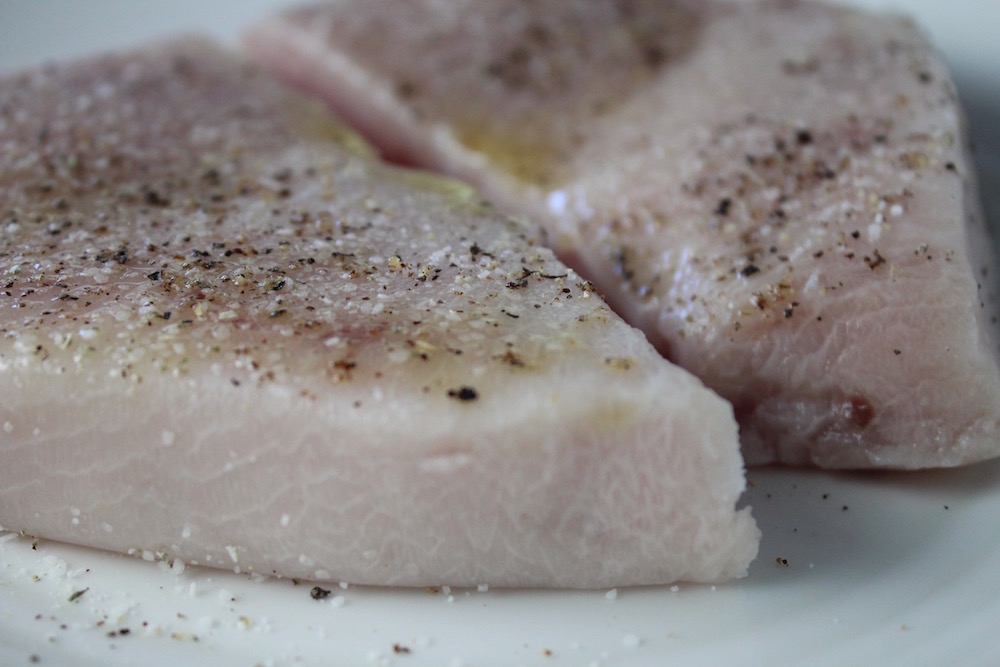 As for topping, I decided to use the beautiful, bright green tomatillos I picked up recently at the farmer's market.  Having never worked with them before, I thought it was about time, and I knew I wanted a spicy, south-of-the-border flavor.  Here's a pic of the tomatillos, garlic and peppers I had on hand: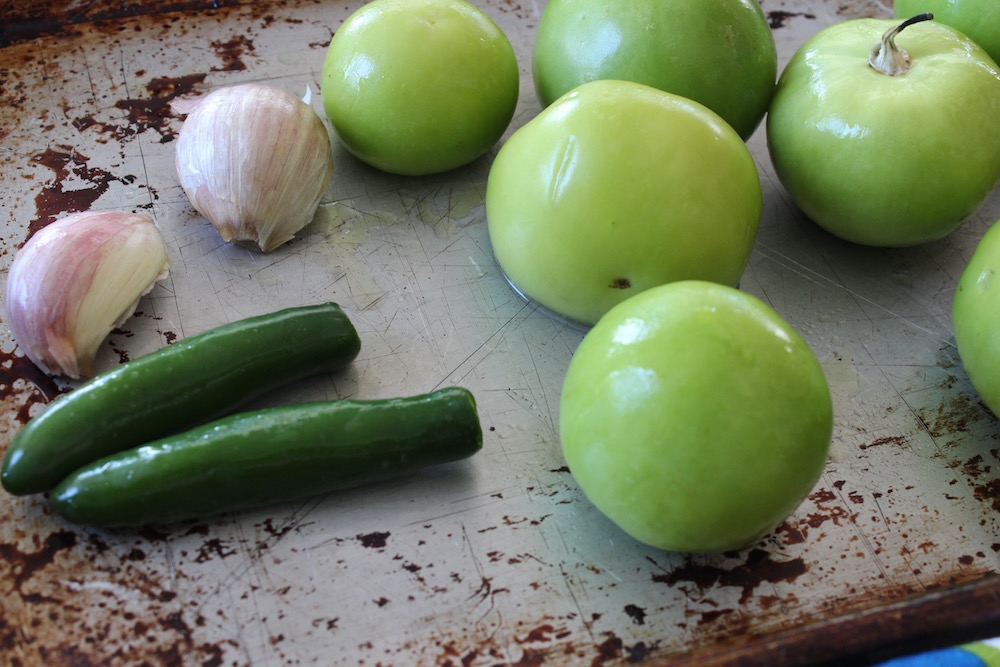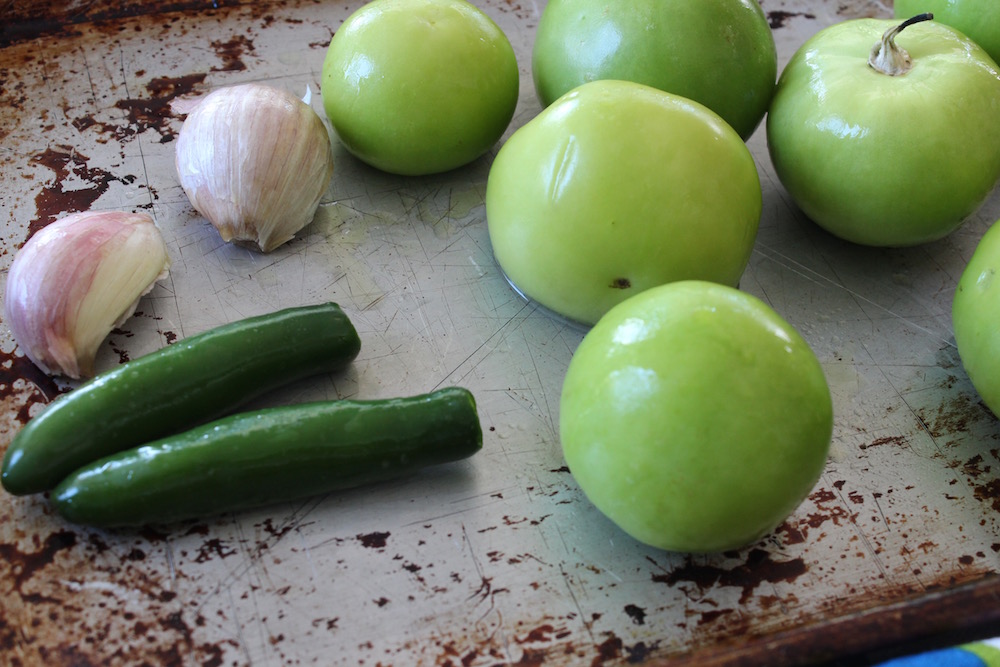 Armed with these key ingredients, I decided to try Rick Bayless' recipe — he's one of my favorite chefs because his traditional Mexican cuisine is always fresh and inspired. I found his recipe for Roasted Tomatillo Salsa and thought I'd share it with you.
We like spicy flavors in our house, so I used 2 serrano peppers. It was mighty spicy, but the heat wasn't overwhelming – just delicious, and it paired nicely with the mild flavor of the fish. All in all, a delicious combo, and I think Rick would be happy with the results!

Grilled Swordfish with Roasted Tomatillo Salsa
Broiled swordfish works nicely with this flavorful tomatillo salsa.
Author:
My Delicious Blog
Ingredients
For the Fish
2 Swordfish steaks (about 1" thick)
Pinch of kosher salt
Pinch of freshly ground black pepper
1 tsp. olive oil
For the Roasted Tomatillo Salsa (prepare in advance of cooking the fish)
3-4 tomatillos, husked and rinsed
1-2 serrano chilis (or 1 jalapeno) stemmed
2 large cloves garlic, peeled
6 sprigs fresh cilantro, roughly chopped
1 small onion, finely chopped then rinsed under cold water & drained
½ tsp. kosher salt
¼ c. water
Instructions
Make salsa by roasting tomatillos, garlic & peppers on a baking sheet under a High broiler.
When first side is charred (about 5 minutes), turn each piece and return to broiler another 5 minutes.
When all pieces are charred and soft, remove pan and allow to cool.
Transfer peppers, tomatillos and garlic to a blender and roughly chop.
Add ¼ c. water and cilantro; blend to a course puree.
Transfer mixture to a serving bowl. Combine with chopped onion and salt.
Grill fish on medium/high - about 4 minutes each side; allow to rest a few minutes before topping with salsa.