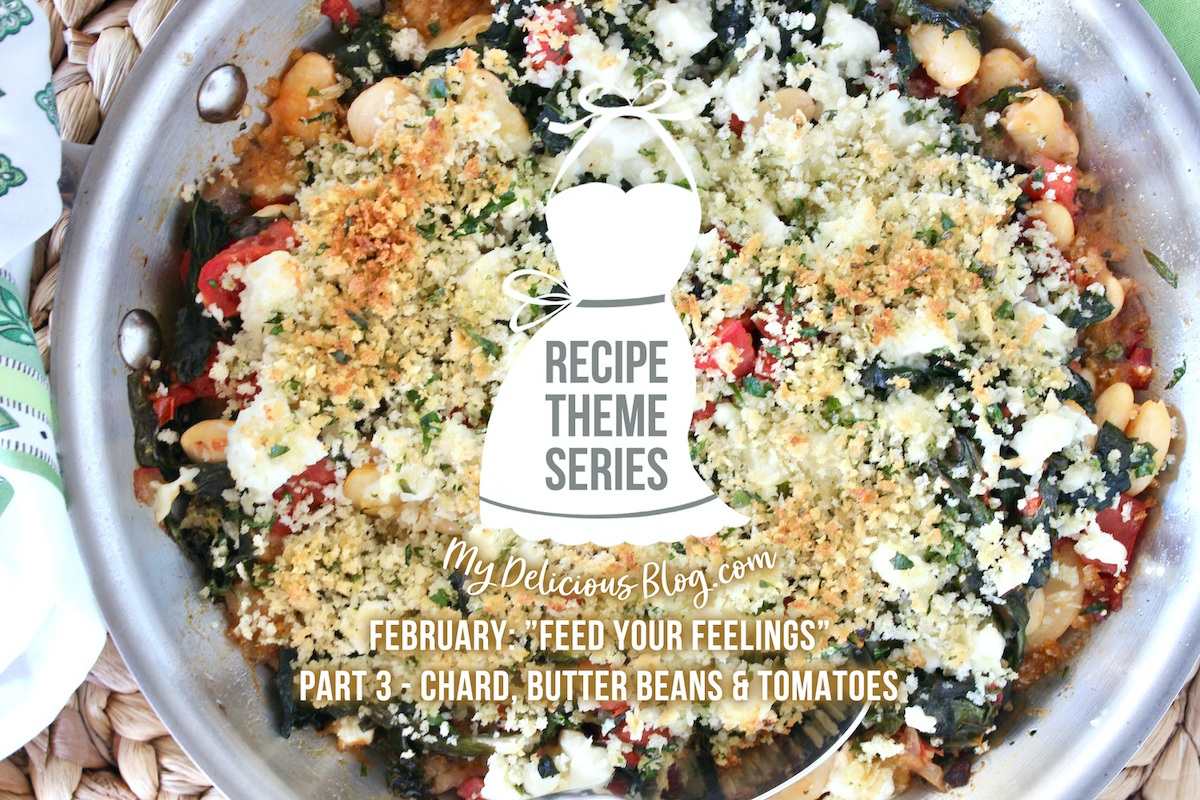 I've heard we only use about 10% of our brains, so I researched to see if it's true.  Many smart people agree, but one neuroscientist is determined to debunk the theory (Scientific American).  He says that while resting, we probably use only 10% of our brain's capacity, but we actually use all parts of our brain all the time because it's used for unconscious things like breathing, and conscious things like moving and speaking.  If our brains are always working to keep us alive AND help us succeed in terms of alertness, memory and general outlook, I think we should do all we can to keep them healthy, and one thing is the food we consume!
I don't think I'm alone by saying I haven't felt very sharp lately, and the other day I forgot not only why I opened the pantry, but also, what I was even cooking.  I know it's partly because I'm not eating the right foods, but it's tough when grappling with a desire to feel healthy, while soothing stress by reaching for cookies and chips.  Bottom line – brains need things like essential fatty acids (like fatty fish and avocados), protein (animal or plant), whole grains, whole fruits, and green leafy veggies, to help us face life with zip and mental sharpness.
This dish has 3 super ingredients!  I'm no nutritionist, but ask one and I'm sure she'll confirm they're great: 1) Swiss chard is loaded with potassium and vitamin K, powerhouses for enhancing brain function; 2) beans have B vitamins to give energy, form healthy red blood cells, and help brain neurotransmitters work optimally; and 3) tomatoes have lycopene & beta-carotene – strong antioxidants to ease inflammation, boost immune systems, and help prevent blood clots.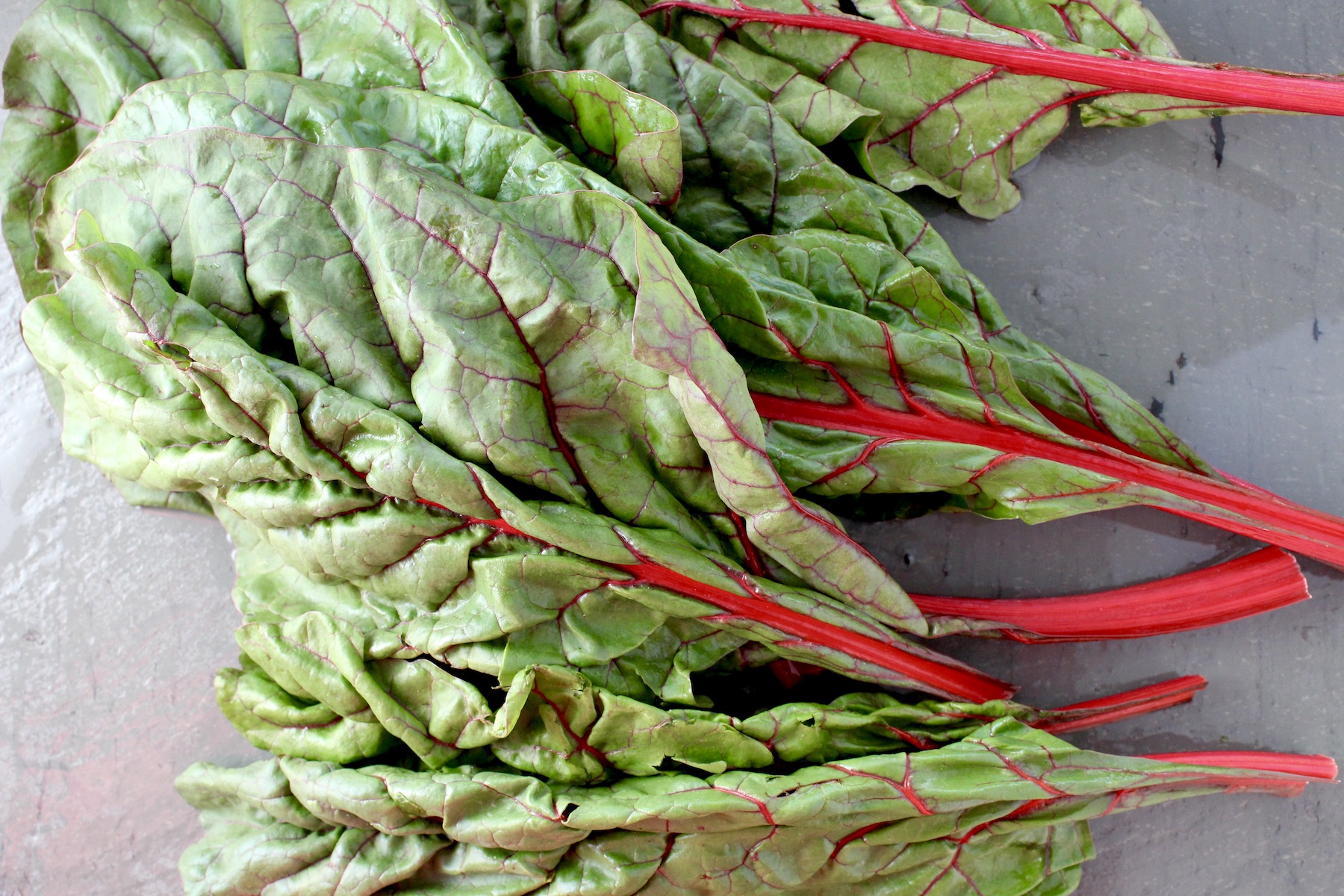 It's also yummy and easy to make, in one pan.  Don't feel limited to specific ingredients – use any bean, any dark/leafy green, or seasonings you prefer.  If you're dairy-intolerant, use a replacement or leave it out and it will still be delicious.  Also, the Panko topping is optional.   I like it by itself, but it would also be great alongside salmon (or chicken, or tofu), or brown rice/other whole grain.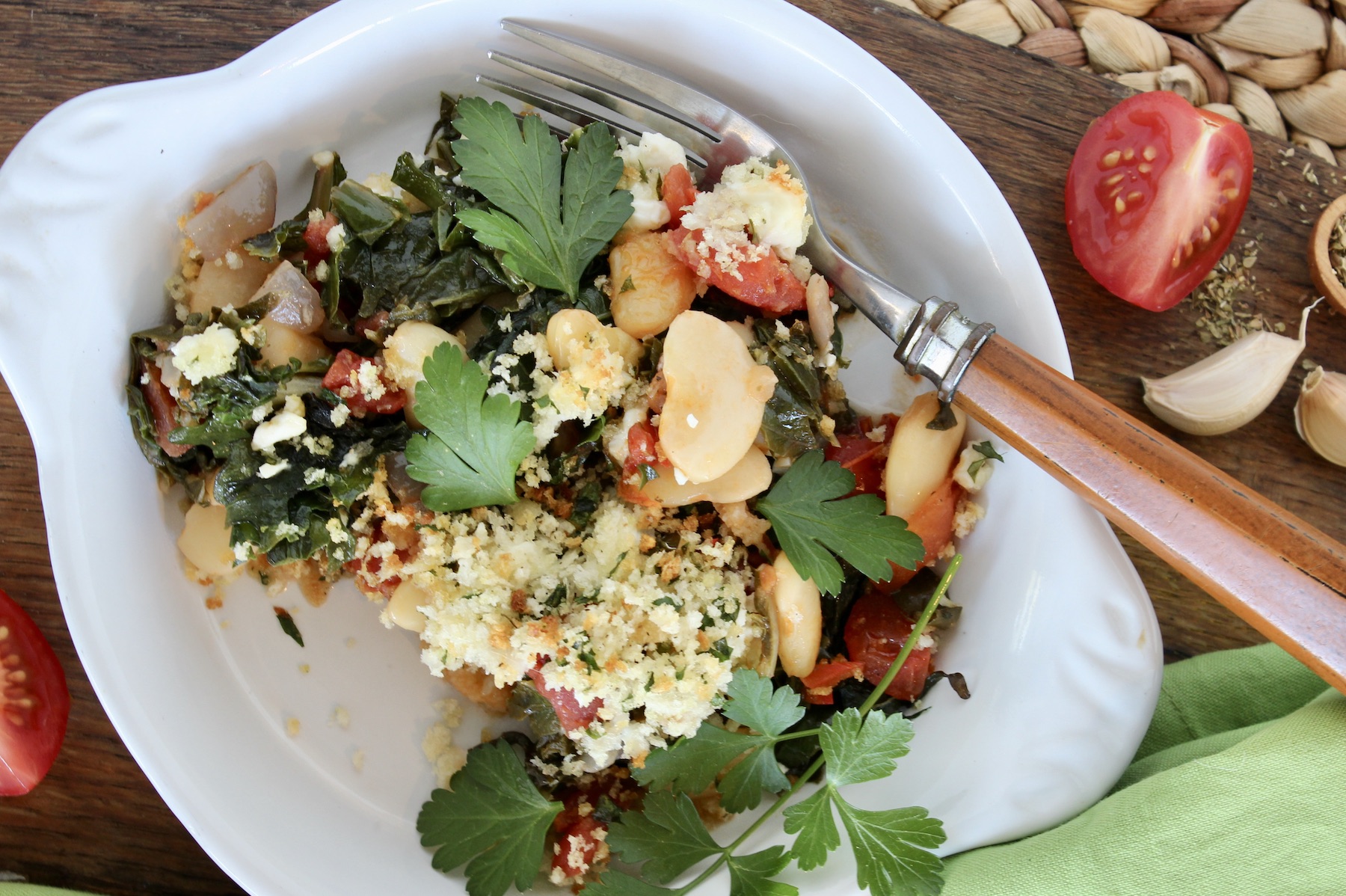 After a few bites, I bet you'll start feeling smarter, sharper and more energized.  Well, maybe not that quickly, but hopefully soon!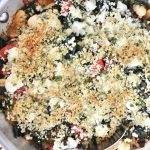 Print Recipe
Chard, Beans & Tomatoes
Swiss chard, cooked with Butter beans, tomatoes, oregano, feta and crispy Panko topping is a great way to feed your brain with healthy nutrients!
Ingredients
2

Tb.

Olive oil

1/2

medium

Red onion, chopped

1/4

tsp.

Kosher or sea salt

1/8

tsp.

Freshly ground black pepper

1-2

Garlic cloves, peeled & chopped

1/2

medium

Red chili pepper, seeded & chopped

(add more if you like it more spicy)

6-8

oz.

Swiss chard, washed, stems removed, chopped

14-15

oz.

Butter beans (canned), drained & rinsed

14-15

oz.

Chopped tomatoes (canned), with liquid

1

tsp.

Dried oregano

1

Tb.

Honey

1/2

c.

Feta, crumbled
Panko Topping (optional)
1/2

c.

Panko bread flakes

2

tsp.

Olive oil

Pinch

Kosher or sea salt

1

Tb.

Fresh parsley, minced
Instructions
Heat oven to 400 degrees.

If using topping, add Panko, olive oil, salt and parsley to a small bowl and mix until combined; set aside until ready to use.

Heat olive oil over medium heat in an oven-proof pan.

Add onions to pan. Sprinkle with salt and pepper. Cook until onions are soft (2-3 minutes).

Add chard, along with garlic and red chile. Cook over medium heat 1-2 minutes, then add beans, tomatoes, oregano and honey; stir. Cook 1-2 minutes.

Turn off heat, sprinkle crumbled Feta over top, then Panko topping, and place in oven for 20 minutes. Remove from oven and serve immediately.